Formula 1's new clutch-start rules may need to be revisited should the drama they are due to deliver go over the top, according to Mercedes motorsport boss Toto Wolff.

The start to F1's Belgian Grand Prix has often been engaging, but the beginning to next Sunday's race at Spa-Francorchamps may prove even more striking.

The FIA has banned remote assistance from the pitwall to help cars get off the line, and instead starts revert back into the hands of the drivers.

Mercedes finds multiple reasons behind recent poor starts
Reigning world champion Lewis Hamilton expressed expectation the starts would become "more unpredictable", potentially lead to "more weaving", and in a worst-case scenario even be "disastrous".
Although still believing it to be "a good idea", Hamilton did suggest "it is not going to be the right thing and it is going to be adjusted".

Wolff concurs with Hamilton that work might be required, should the new starts ultimately produce an undesired effect.

"I think what he [Hamilton] says is right," Wolff told AUTOSPORT.

"We wanted to make the starts more variable and unpredictable, to give more responsibility to the driver and make it look less 'remote control' from the garage.

"This is the first exercise in tuning technology down for the sake of the entertainment, and all the steps which have been done are understandable.

"But is it going to cause drama beyond expectations, or variability beyond expectations?
"If so then it will need to be looked at again and adjusted.

"What none of us want is completely unpredictable starts for everybody which then completely devalues qualifying.

"It is going to be learning on the job, but Formula 1, the FIA and the stakeholders have shown in the past we are pretty flexible in adapting things for the sake, or safety, of the sport if required."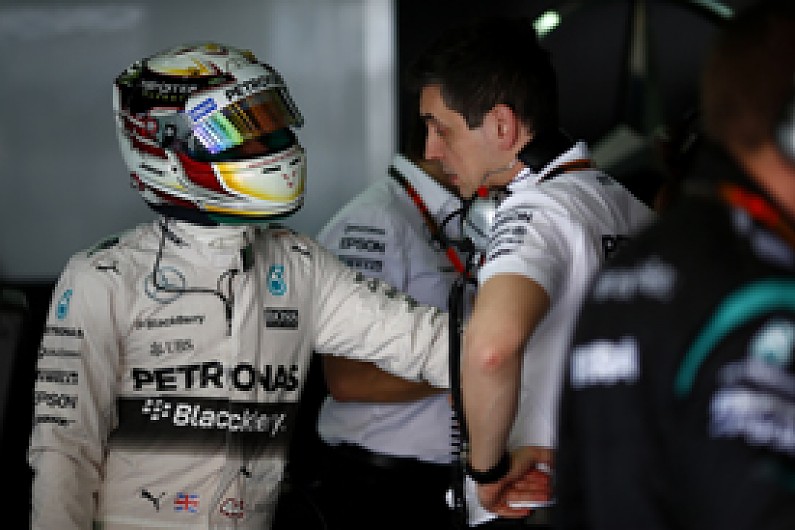 NO QUALMS OVER HAMILTON'S BREAK
Wolff, meanwhile, feels Hamilton was perfectly at liberty to let his hair down during F1's summer break.

Hamilton documented his holiday in Barbados on his social media account.

One particular photo drew criticism in some quarters as the championship leader could be seen 'grinding' with a fellow party-goer and smoking a cigar, alongside the message '#0FucksGiven'.

IAN PARKES: Critics should get off Hamilton's back
Wolff, though, insists he is not one to judge, as he said: "I try to avoid looking at social media in general because it doesn't always reflect what is really happening, and therefore I am always a bit cautious when it comes to what I hear and see.

"But Lewis knows himself, he knows what he needs and wants, what he likes and doesn't like.

"I think if he enjoys himself in travelling, and entertaining himself, than that is what he should do.

"We will be the last ones to interfere in his private life. I wouldn't want anybody to interfere in mine and tell me what I should do on holiday, so I won't do it with him either."