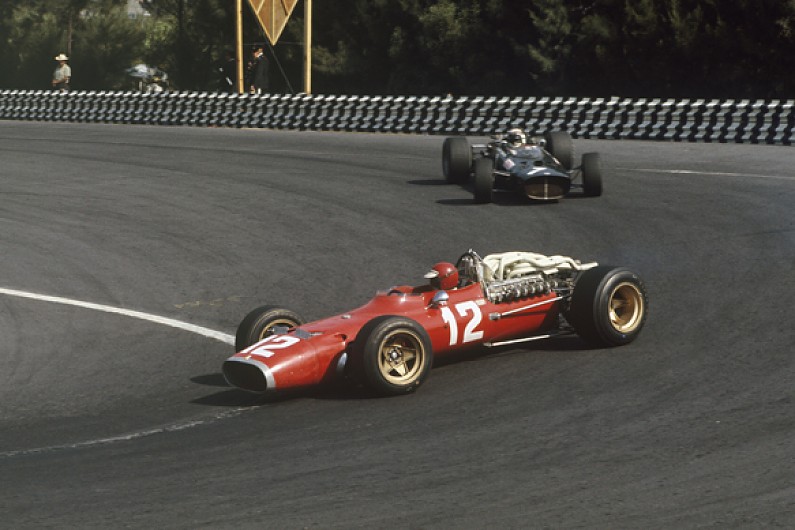 Jonathan Williams, who started one world championship Formula 1 grand prix for Ferrari, has died at the age of 71.
Cairo-born Williams started his racing career in 1961, initially driving a Mini and then moving into an Austin A40 prior to switching to single-seaters in Formula Junior in 1963.
His first season in European competition was punctuated by a big accident in his Merlyn-Ford MkV at Monza, but he soon returned in a Lotus 22.
In his subsequent European outings, Williams claimed a best result of fourth in the Autobahnspinne-Rennen at the Dresden-Hellerau circuit, also finishing seventh in the Sachsenringrennen.
The following season, he competed under the Anglo-Swiss Racing banner along with close friend Piers Courage in the new Formula 3 category.
He finished second in the Preis von Tirol in Innsbruck, as well as claiming third in the Eifelrennen at the Nurburgring driving a Lotus 31.
Williams and Courage then raced for the new team set up by their old friend Charles Lucas in 1965, driving Brabham BT10s.
This well-run squad allowed Williams to make a real impact, winning the Zolder GP and two other high-profile races at Monza.
Williams then accepted an offer to drive for the works de Sanctis team in 1966, winning a number of races, including the first of three wins in the famous Monza Lottery GP.
This success in Italy led to an offer to drive for Ferrari in Formula 2 the following season.
Problems with the Ferrari F2 project meant it was a difficult year, with Williams's main success coming in the Monza Lottery GP, again driving a de Sanctis F3 car.
But Williams did get his famous opportunity to race for the F1 team after being sent on standby to the 1967 season-ending Mexican GP with little serious expectation of racing.
After a piecemeal season in F2, which included some sportscar outings in Ferrari machinery, he was not surprised to spend Friday practice on the sidelines watching Chris Amon jump between the team's two 312s.
But by Saturday, Enzo Ferrari had decided he wanted two cars in the race and 24-year-old Williams was pitched into the fray.
"I'd never even sat in the car," Williams told AUTOSPORT in 2009. "I'd only driven the previous season's for half an hour.
"Going to Mexico, I had no idea that I was going to drive. I was told to bring my overalls just in case, but not that there was a 50 per cent chance I would be in the car.
"Typical Ferrari - they loved to keep you in the dark."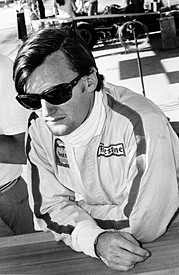 Williams was in at the deep end and qualified 16th out of 19, 7.24 seconds off the pace.
"I had maybe 15 to 20 laps before the race, that's no way to prepare," he said. "I just drove as best I could. Jean-Pierre Beltoise was a pain in the neck, he had a big engine in an F2 Matra and just beat me in the end - very annoying.
"I was terribly ashamed after Mexico and was walking around in dark glasses hiding from people. But in hindsight, I don't think I did too bad a job."
In extraordinary circumstances, he did as good a job as could be expected, but despite his ability there would be no more opportunities to race in F1 and Williams parted company with Ferrari, although he was subsequently contracted to the stillborn Abarth grand prix car project.
In 1968, Williams won his third Monza Lotteria, now held to F2 regulations, driving a Brabham BT23C run by old friend Frank Williams (no relation).
He chose that win, in which he pipped Alan Rees on the line by two-tenths of a second, as his 'Race of My Life' for a feature in AUTOSPORT.
Williams continued to race until 1971, famously driving the Porsche 908 used to film footage for the Steve McQueen film Le Mans in 1970.
In later life, Williams was a professional pilot as well as a keen writer and columnist on motorsport.
AUTOSPORT sends its condolences to his family and friends.