Felipe Massa is confident Ferrari knows what he can offer the team with a decision on its 2014 Formula 1 driver line-up imminent.
Ferrari president Luca di Montezemolo revealed on Saturday that the choice will be made "immediately after Monza" with the team unsure as to whether to retain the Brazilian for a ninth consecutive season.
Massa is in contention to remain at Ferrari next year, but di Montezmolo confirmed he was just one of a number of names under consideration.
"Montezemolo knows me 100 per cent, he knows what I can do, he knows my talent, he knows what I already did for the team," said Massa when asked by AUTOSPORT about his future.
"He knows how important it is next year to have experience for the new rules, for everybody, everything starts from zero."
Ferrari has suggested a strong result at Monza would strengthen Massa's case, but the Brazilian does not believe his fourth place will make any difference either way.
MASSA LINES UP ALTERNATIVES
He also hinted that, should Ferrari not take him on, other teams would also be interested in his services.
"I don't think this race is the most important thing, I have shown enough what I can do," he said.
"I have shown how I work with the team and everything, but I have shown enough to the other teams as well."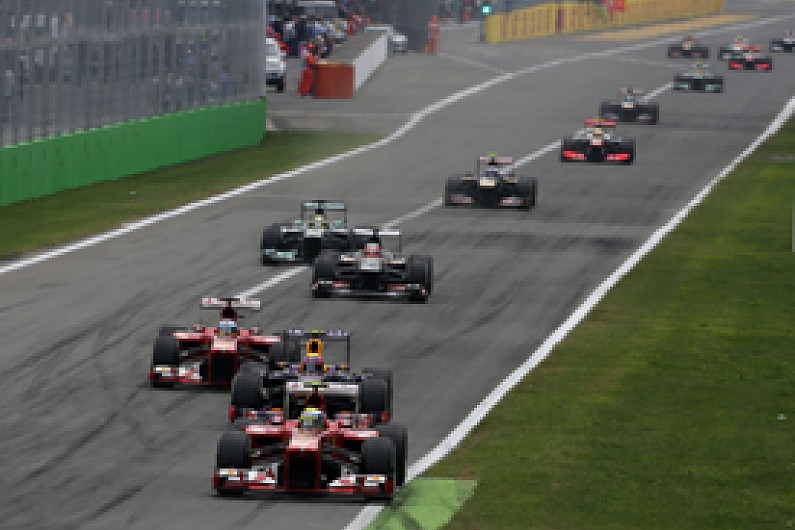 The 32-year-old had looked destined for third place having jumped to second at the start before ceding position to team-mate Fernando Alonso.
But he was vaulted in the pits by Red Bull driver Mark Webber, who pitted a lap earlier than him.
Massa admitted that not stopping on the same lap had cost him what would have been a second podium finish of the year.
"When you are fighting with another car, normally the car behind will stop one lap earlier," said Massa.
"But maybe we didn't do a good job on that strategy to maybe anticipate it and not allow him to stop before. It was a mistake."
Have your say on Felipe Massa's chances of staying at Ferrari in our AUTOSPORT forum debates