As legendary technical illustrator Giorgio Piola celebrates his 50th anniversary in the Formula 1 paddock, we asked him to select his favourite cars - using whatever criteria he saw fit.
"For my favourite cars, I've chosen the ones which were the most innovative - the milestones of Formula 1 cars. There are two examples that I chose just because of a particular feeling, but usually, they're the most innovative cars that I saw in my career."
Lotus 72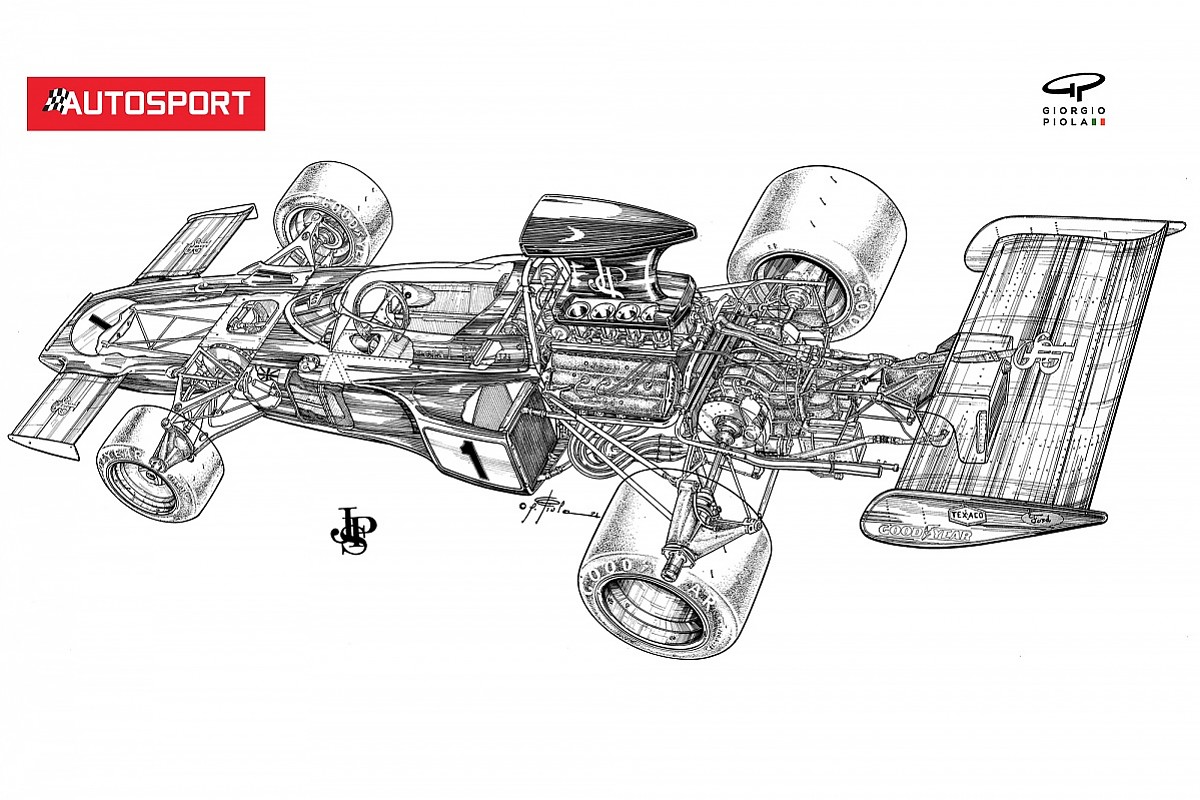 Get Autosport Plus today
No more monthly limits. Get complete access to all our news and Autosport Plus features.
Subscribe to Autosport Plus
Completely ad-free environment.
Access Autosport Plus - the best motorsport analysis, insight and opinion.
No monthly news limit.
Explore Forix, the world's most comprehensive motorsport stats database.