Formula 1 is in a period of soul-searching over its future - not only ahead of the start of its next rules cycle in 2021, but also as it comes to realise that the wider, faster '17 generation of cars may have been a mistake due to difficulties when it comes to overtaking.
That lightbulb moment, which took longer than it should have to arrive, will likely draw a smile from across the Atlantic after comparisons to IndyCar's dramatic U-turn on downforce-laden cars, which ended up creating a long-awaited revival.
While comparing the two series may seem tenuous, it's worth looking at how increasingly IndyCar's changes are being mentioned both inside and outside the F1 paddock. Often that's due to unfounded sneers - such as Haas team boss Gunther Steiner proclaiming American drivers aren't good enough for F1 or Lewis Hamilton questioning IndyCar's talent crop last year - but its relevance can no longer be disputed.
Fernando Alonso's gripping assault on the Indianapolis 500 in 2017 and his glowing appraisal of the series opened many eyes to what IndyCar can offer. The fact that the series was marching towards ripping up the hideous and overly aero-dependent car Alonso drove towards a simpler, more cost-effective and raceable car has only boosted its appeal.
There's sufficient evidence to show that IndyCar's U-turn has paid off in a matter of months. Carlin headlined four new teams joining the series for this season, and the British single-seater heavyweight explained that IndyCar completed its career ladder because the cost of competing in F1 was "ridiculous".
But, more importantly, the racing in IndyCar has improved dramatically. The 2018 season opener at St Petersburg - which has always been a challenging track to overtake at - included a multitude of factors that created a fantastic race. Removing the mass of aero appendages and reducing downforce and moving it under the car not only made following a rival easier, thanks to the removal of "band-aid" downforce as described by James Hinchcliffe, but it also meant even the most minor of mistakes was significantly punished.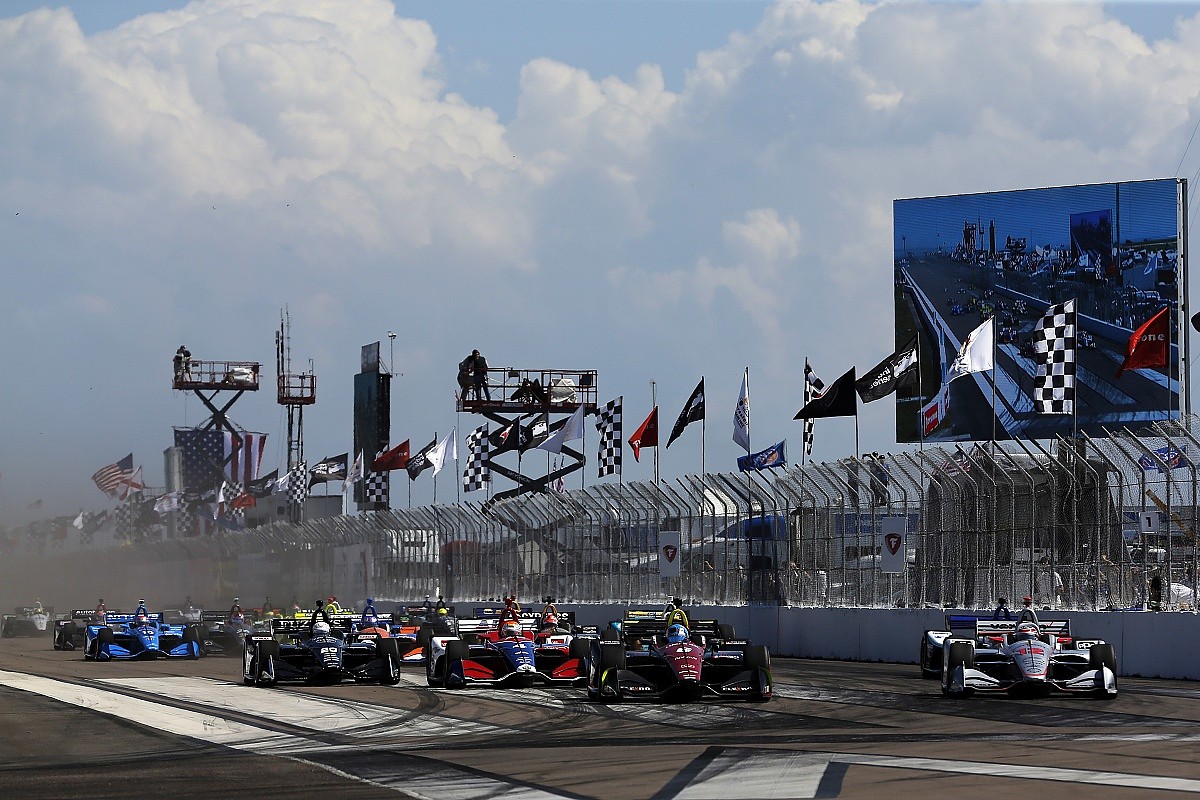 Even IndyCar's weakness with tyres - never quite making two different compounds have a significant performance and degradation gap - has been resolved thanks to the new aerokit package. The result was 366 passes across 110 laps at St Petersburg, totalling 198 miles, with the caveat that IndyCar includes first lap overtakes as well as moves on lapped cars and drivers un-lapping themselves.
Compare that to F1's season opener at Melbourne: five overtakes across 58 laps in 191.118 miles of driving. In fairness, that's three better than in 2017, the first year of the current regulations, but those five overtakes pale in comparison to the 26 passes at the Australian Grand Prix two years ago.
No wonder the status quo in F1 brings out strong words from 1978 world champion and multiple Indycar title winner Mario Andretti.
"Last year's cars started looking more like sports prototypes with all the bulls*** that was hanging over" Mario Andretti
"[IndyCar is] doing the right thing with the aerodynamics of the cars and coming back to more of a pure-looking single-seater, open-wheel car, which I think was something all of the open-wheel aficionados wanted to see," he says. "Unfortunately, last year's cars [fitted with manufacturer aerokits] started looking more like a sports prototype car with all the winglets and all the bullshit that was hanging over.
"But what they've done, is [what] Formula 1 missed. They reduced the downforce of the car, which is an element, they still gave them good downforce with the ground effect because it does not create turbulence. With the smaller wings, you can stay near the guy's gearbox and you can have a competitive overtake. That's where F1 missed it, they gave them more mechanical grip with wider tyres that gave them bigger weights, which created more turbulence.
"And by doing bigger wings, they shorten the braking points even further, which almost eliminates the chance of overtaking. Yeah, you have DRS, which you really need more than ever now, but at the same time even with DRS you've got to be able to suck up to somebody's gearbox coming off a corner and you cannot use DRS until you're on the straight."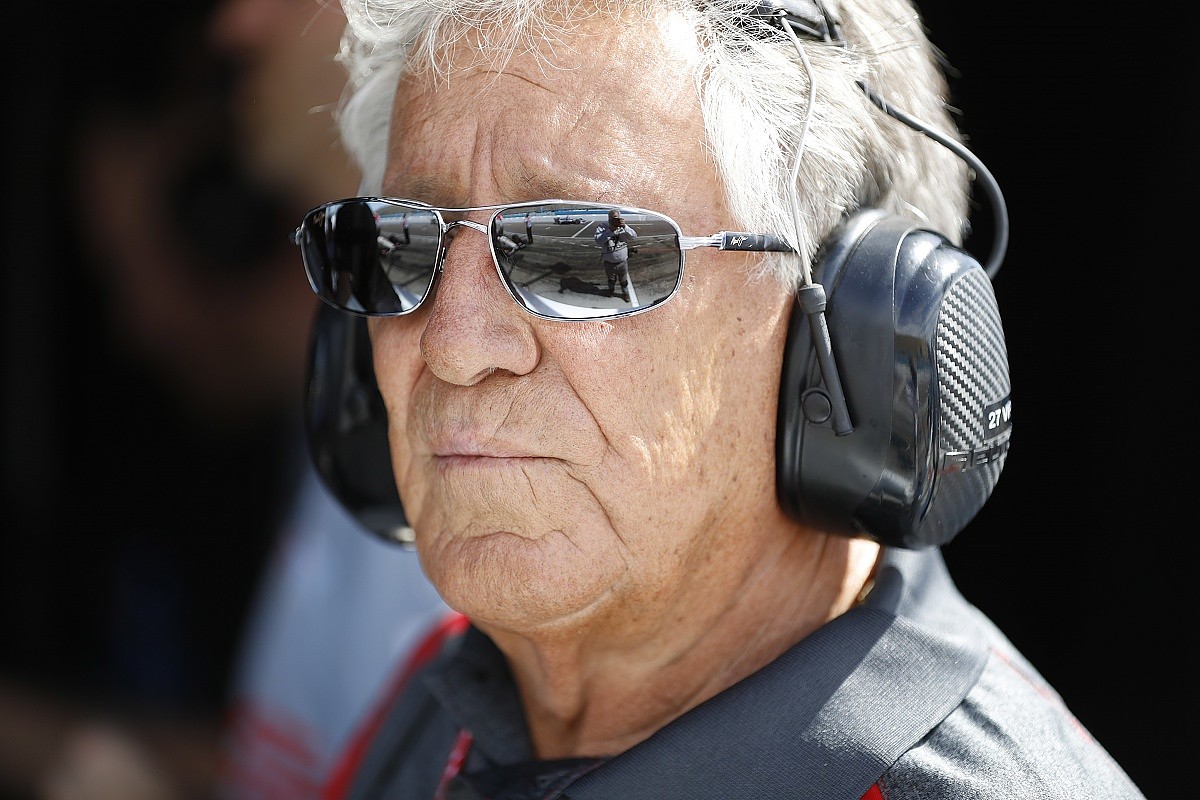 By perfectly comparing and contrasting current grand prix machinery with IndyCar's largely spec, Dallara-built chassis, Andretti provides detailed food for thought.
While Bahrain and China provided two excellent grands prix after a stale season opener, helped by Pirelli's much-improved 2018 rubber and genuine strategy variance, they disguised a clear issue. Hence why Ross Brawn and his team attempted to organise the F1 teams into some quick overtaking fixes for '19 ahead of the larger revamp. But, naturally, no agreement was reached.
The temptation, particularly when you consider Andretti's words, would be for F1 to look at IndyCar and copy it - something Steiner is against.
"F1 should not go spec cars," he says. "If F1 goes [to] spec cars it is the end of F1. It's the pinnacle of motorsport, technology is still important [and] we need to be very careful not to dumb down Formula 1.
"As much as we don't think people are interested - a lot of people are interested in technology, not only in racing - and F1 is a good showcase for technology. We need to make it more accessible, I would say, that at least people know what we are doing. That is one of the goals we should try to achieve.
"But we should not dumb F1 down like IndyCar because then you have got 'GP1' and we know where that one is going. As great as we think IndyCar is, if [other] series like what it's done, it's not like we should focus on that one. We should focus on ourselves and make our sport better."
But Steiner has fallen into the increasingly common trap of treating 'spec' like some kind of dirty word that equates to no competition and "dumbed down" motorsport. It's absolutely true that IndyCar is heading further down the spec route but, although it has standardised most of its car, it has left crucial avenues where engineering can still make a difference.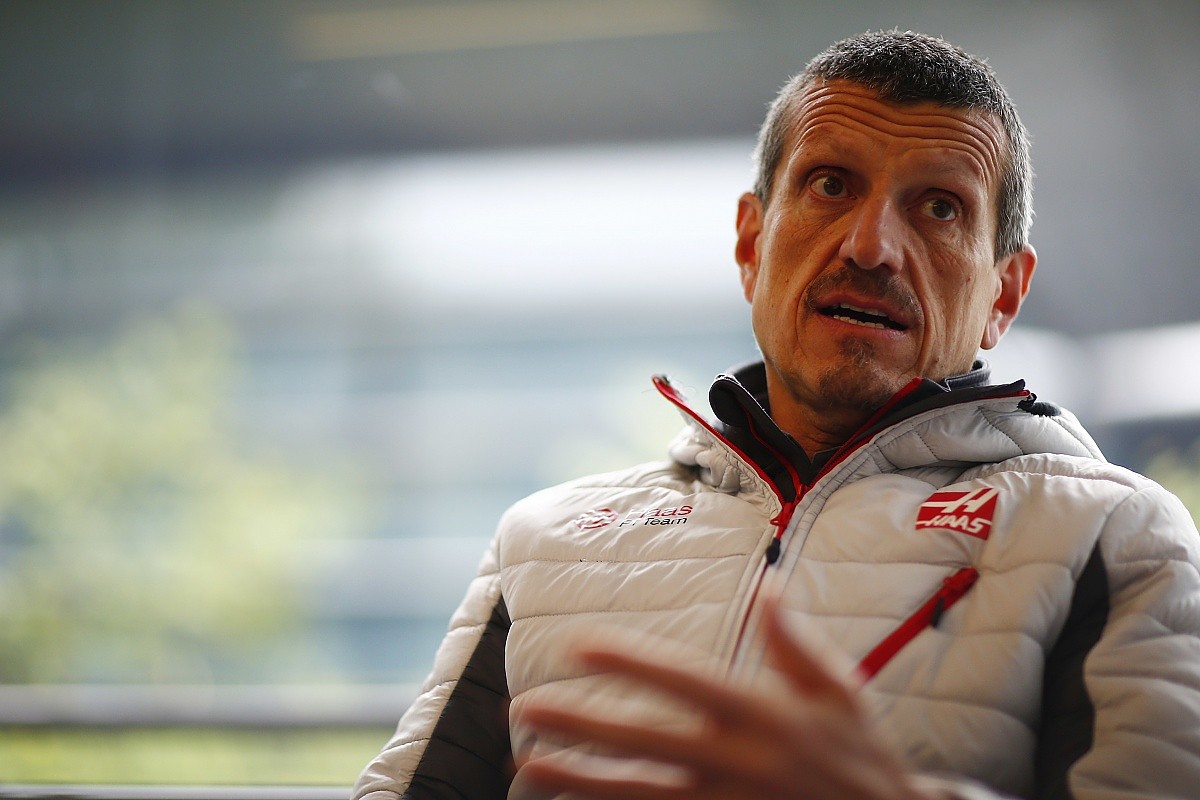 Those small margins are so vital that some IndyCar teams are working with Reynard to maximise the 2018 aerokit and, below the surface, there's an intense suspension development war where teams believe performance can be found.
And that extends outside of IndyCar too. The NASCAR Cup series is increasingly uniform, but there's wriggle room in the rules for a manufacturer to find slim downforce margins to engineer a competitive edge. Even in junior single-seaters, attention to detail is what sets the likes of Carlin and Prema apart from their rivals.
Would 'GP1' be such a bad thing? I'm not convinced, and it's a reminder of a pertinent point Alonso made to Nigel Roebuck after his Indy bid.
Even if F1 should be inclined, it could never copy IndyCar's route
"The actual racing would be more spectacular if you had 20 Formula 2 cars with 20 F1 drivers," he said. "The spectators would love that kind of racing. With the cars so equal, the driver would matter more, and compared with what we have now it would be incredibly cheap. But having said that, Ferrari would not be there, Mercedes would not be there, Renault would not be there, so..."
Alonso suggests even if F1 should be inclined, it could never copy IndyCar's route. The manufacturers and F1's complex governing structure would make such a push a total waste of time.
Consider IndyCar's path to its new car, and it's remarkable how streamlined and in unison all parties were. In 2016, just a year after the much-heralded manufacturer aerokits were introduced, IndyCar was already experimenting with a Dallara chassis, streamlining the aero and evaluating what it could do for the series. It's a clear demonstration of the 'spec' advantage, and IndyCar again using its close partnership with Dallara to steer its future.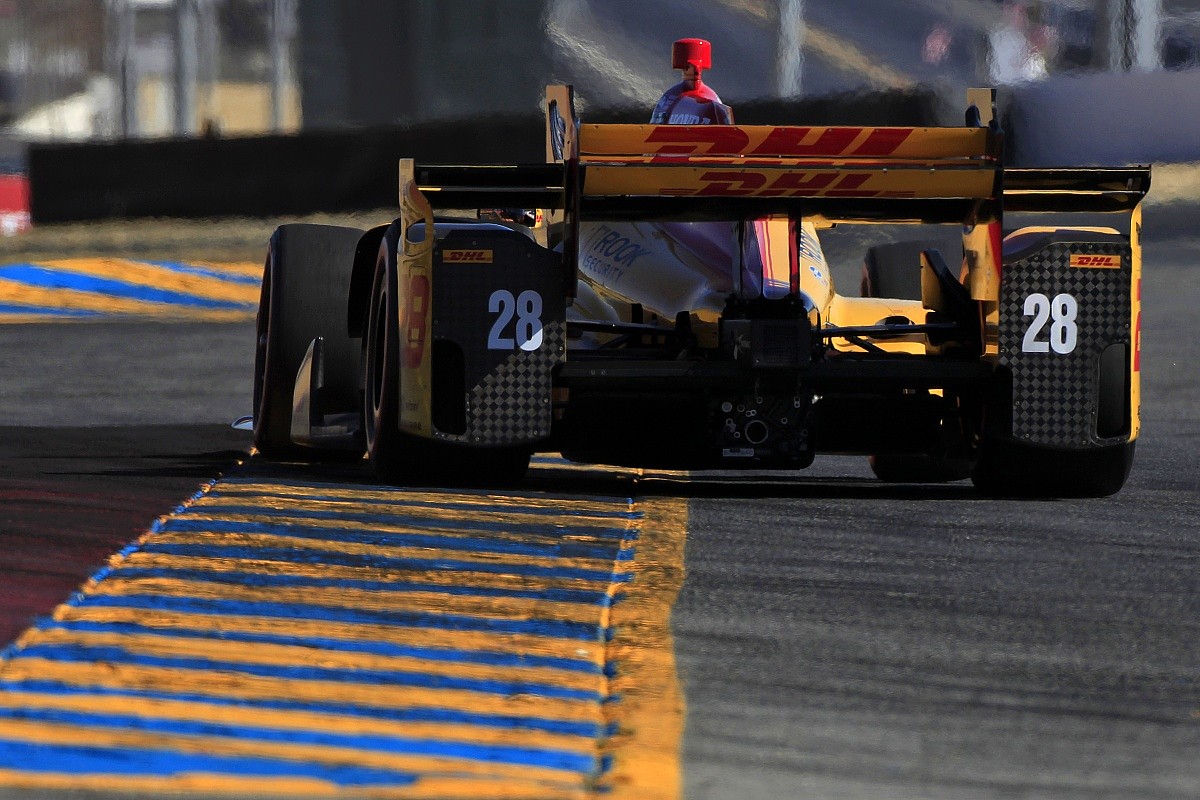 Even the manufacturers were on board, despite the outgoing era being tailored towards Honda and Chevrolet. Keen to avoid all the cars looking uniform, a key goal of the manufacturer kits was to make Honda and Chevrolet-powered machines look noticeably different to fans in the grandstand.
But Honda simply failed to cope with the aerokits, with its Wirth Research-designed package significantly weaker than General Motors' best efforts. With IndyCar dispensation, Honda was allowed to throw money at it, charging its teams more, in a failed attempt to close the gap.
Again, close partnerships saved the day. With Honda and Chevrolet committed to IndyCar long-term and keen to entice a third manufacturer, they supported the championship's decision to make a wholesale change to its cars and risk a pure engine performance comparison between the two. This is notable considering the paddock-wide fear Honda's engine could dominate.
It's unthinkable to imagine F1's manufacturers, particularly the growing alliance of Mercedes and Ferrari, ever making such sacrifices. United by their engine supply stranglehold, F1's two heavyweight teams will scrutinise every move by F1's owners. Unsurprisingly, it's the FIA and Formula One Management on one side, and the self-interests of teams and manufacturers on the other.
There is no point in F1 pushing to adopt the IndyCar approach - it'll never stick when compared to the push for road relevance and the insider-driven desire to be the pinnacle of technology. Instead, it should heed the words of the IndyCar drivers such as the technical-minded Marco Andretti.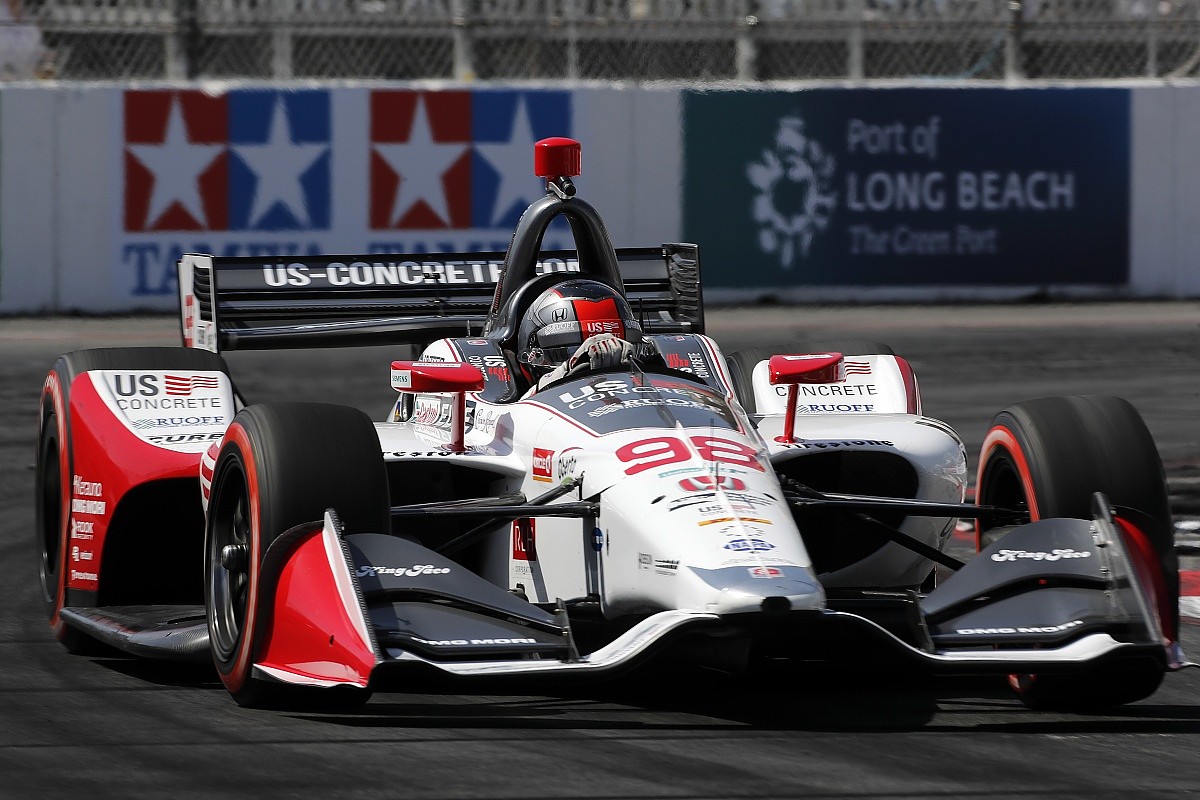 "I found it very hard to maximise last year's cars, it had very light, switchy grip, you're either super over-downforce-or-it's-gone type of thing, where this year you're sort of just on the limit the entire time," he explains. "That puts it way more in the drivers' hands to wring it out, it makes it way harder to qualify for an entire race.
"I was absolutely knackered after the 110 laps at St Pete. The wheel might not be heavier than last year, it might be that it's actually a little lighter - but it's so much busier. You're so much more on the wheel, and actually, your grip alone on the wheel is probably more, because you're so tense in trying to keep it.
"I was absolutely knackered after the 110 laps at St Pete" Marco Andretti
"But I love that, that's what IndyCar should be. I don't think they should be super over-downforce and super easy to jump in and just be right there, right away."
Sure, current F1 cars are tough to drive too. But watching the best drivers in the world battle nose-to-tail in cars that will punish the slightest miscalculation should be right at the top of Brawn's shortlist for the 2021 machines.
It's a tough ask, but IndyCar has proven that undoing a costly downforce-filled mistake can be done. Now it must prove it's the right approach against a sea of sceptics in the paddock that are looking to exploit any weakness.