Carlin's American journey has been an unqualified success so far, competitive in Indy Lights in year one, winning the title with Ed Jones in 2016 and now announcing its first ever top-flight single-seater campaign with its '18 IndyCar move.
It's been a whirlwind journey for one of Britain's best single-seater teams, but multiple factors lined up perfectly over the winter so it could finally make the step up.
Three years after team boss Trevor Carlin and Jones discussed a potential Indy Lights move at the Abu Dhabi GP3 test - buying the cars and testing just two months later in January - Carlin is looking at another quick turnaround.
Its IndyCar team is set to start testing in January - with returning driver Max Chilton expecting the cars to hit the track at the end of that month. That timescale might give the impression of a programme cobbled together overnight, but it couldn't be further from the truth.
"We always had ourselves a deadline that we needed to confirm we were doing IndyCar in the August prior to the race season," says Carlin. "By the end of the 2017 IndyCar season we were ready to start the process."
It ended up being six weeks late, according to Carlin, and he expects there to be a "difficult birth". But still the team has pulled together a financial package to be able to do IndyCar properly. The two cars are with Carlin, the staff has been hired, logistics accounted for and there's even a secondary Indianapolis base set to be sealed by mid-season.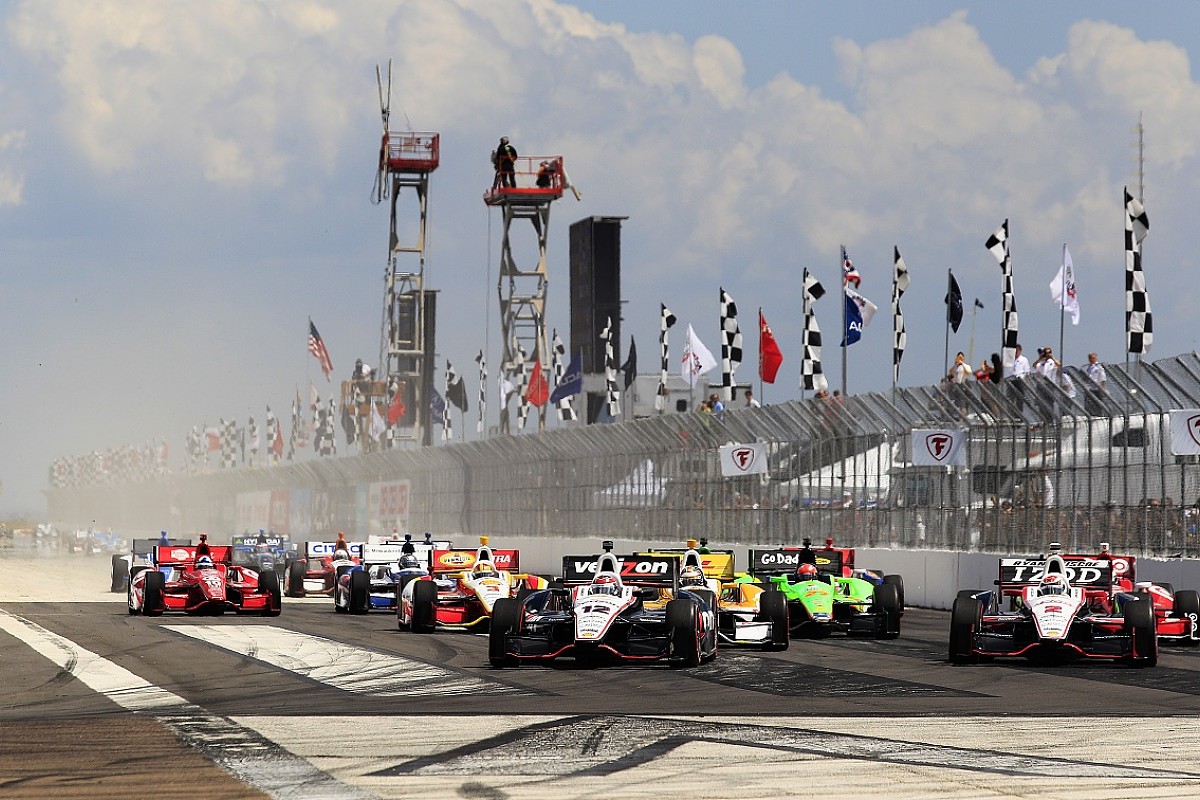 It is a true oddity, because IndyCar has had to work so hard to entice teams into a full season campaign, and Carlin - already with a major reputation elsewhere - is the first British team to jump into its new era. It has split its US operations from its UK base to ensure focus, and chosen to retain its own key staff members and not to hire lots of IndyCar proven talent.
Make no mistake, Carlin's IndyCar entry is an anomaly. And it could not have happened without the sporting landscape changing in IndyCar. It's only five years since cost arguments spilled into the paddock when the then-new Dallara IR12 proved so expensive that team bosses united to demand a 40% reduction in the car's price. Three years later, the manufacturer aerokits arrived. Not only did they have a difficult life in pre-season testing, forcing late modifications, it opened up an arms war and damaged the racing.
"If there's ever a chance for Carlin to come in and make an impact, it will be 2018" Max Chilton
But IndyCar has reacted, introducing a universal aerokit and giving two of them to all full-season entries for free - saving them almost $200,000. Consider that the IR12 is entering its seventh year of competition and is likely to continue until 2020, and even that car looks cost-effective now. It's no surprise that smaller outfits such as Carlin - with a further two expected to join in 2018 - can make the step up.
So Carlin knew its move would be well-timed. IndyCar's changes were key pieces of the puzzle.
"Absolutely, the fans want to see close racing and they don't really care how much your body kit costs, so at the end of the day they [IndyCar] have got it right in that respect," Carlin says. "They've managed to cut the costs so I think it's very positive and it's the way sport needs to go."
But cost-saving doesn't mean Carlin can just dig into its pockets and fund a full IndyCar programme when it's set to return to Formula 2 next year, alongside European Formula 3, BRDC British F3, British Formula 4 and the litany of programmes it already has its hands in.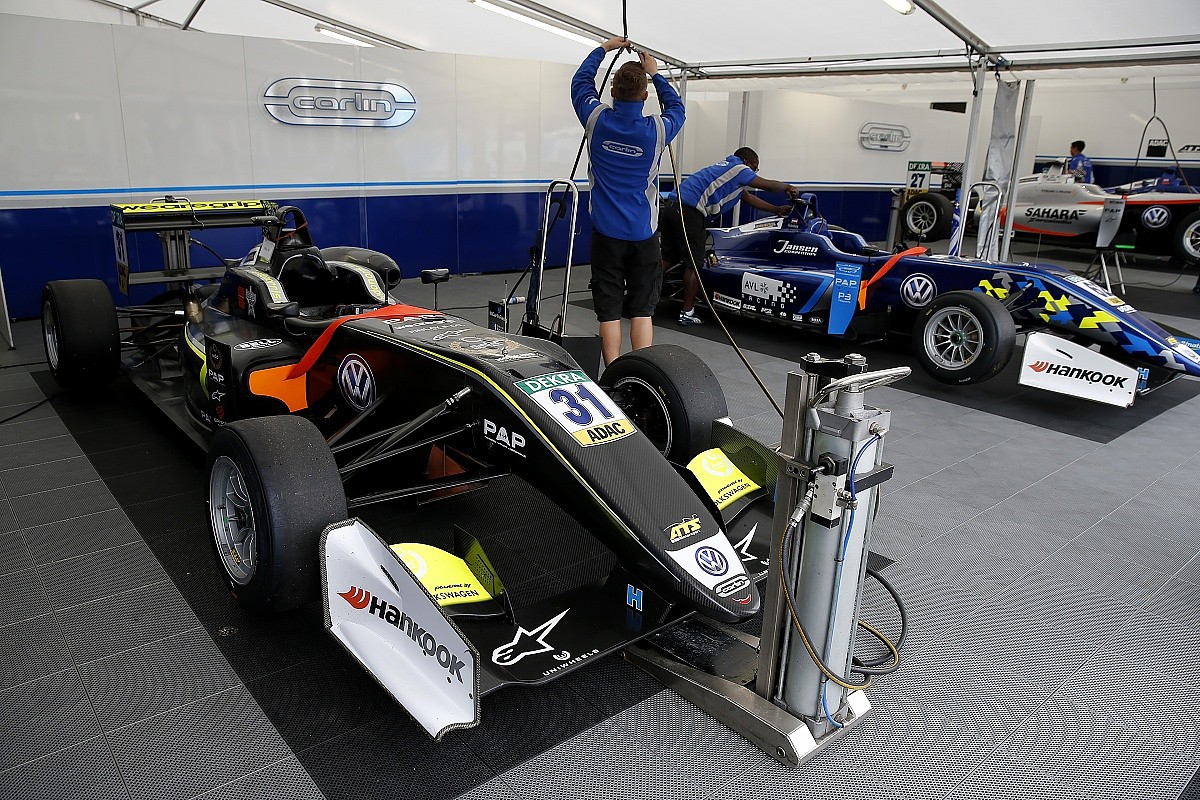 Carlin had already tried to join IndyCar in late 2016 with an attempted link-up with KVSH Racing before the inability to sign Mikhail Aleshin - who brings a sizeable commercial package with him - left the collaboration in tatters. KVSH closed its doors soon after.
"It's like all these things in racing and life, it's all about timing," says Carlin. "Kevin Kalkhoven [KVSH Racing co-owner] was very supportive and desperate to help us. He wanted to help us into IndyCar.
"At the time, I don't think we were ready as an organisation. And the timing wasn't right for us to get the drivers. So, it sort of just drifted away and then Kevin had to make a final decision on what to do with the equipment and went to auction.
"It was trying to force something to happen at the end of 2016, whereas this time it has happened organically and clicked into place like all the best teams do."
There was no repeat of that 'forcing' required in Carlin's bid to make the grid in 2018. In truth, it has Chip Ganassi Racing to thank for its drivers. Ganassi's call to slim from four cars to two meant the exits of Tony Kanaan, Chilton and Charlie Kimball.
Two former Carlin drivers with nine seasons of IndyCar experience between them and both backed with money made Kimball and Chilton a very safe and logical option.
"Charlie's a race winner and Max led the Indy 500 for 25% of the race last year. If we can turn up with two drivers of that calibre for your first year then you say 'well that's ridiculous, you'll never pull that off' but we have," says Carlin.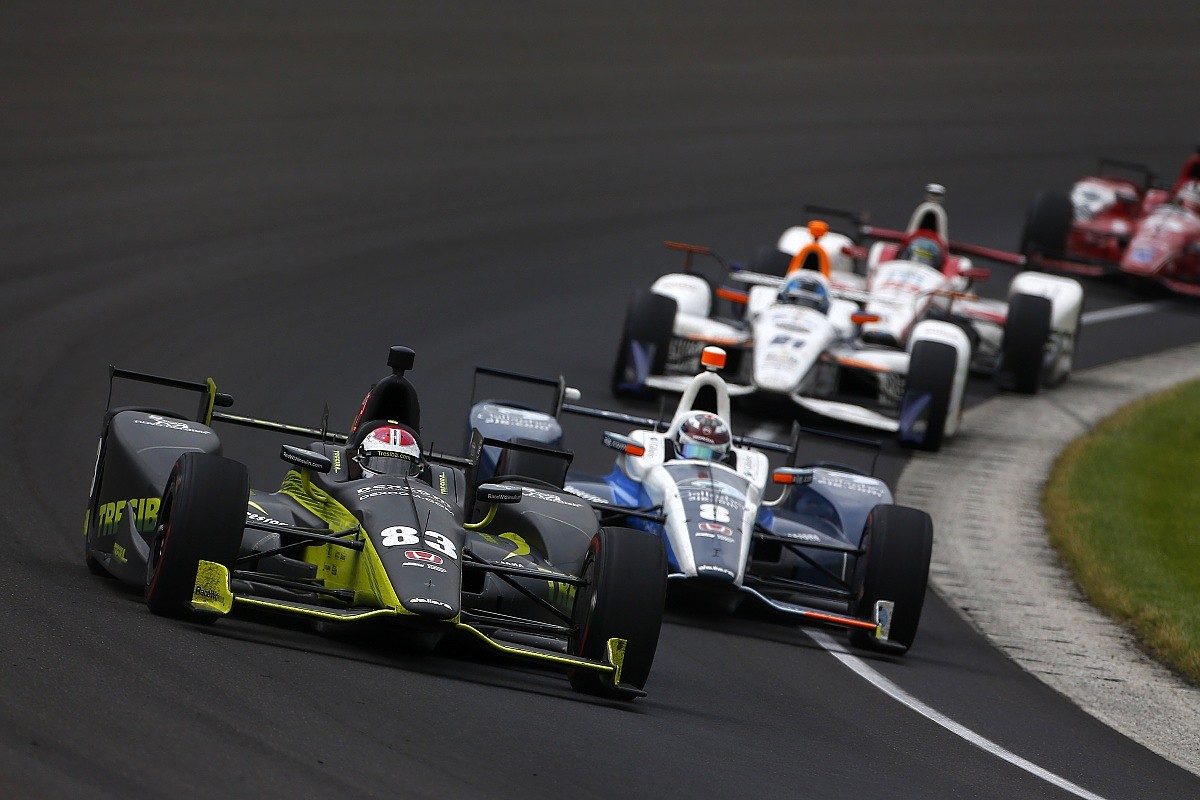 "Plus the fact that they're both ex-Carlin drivers and they've both won with us is the icing on the cake, and they're really good guys.
"They're not crashers, which for a new team is important, which means you're going to get as much running as possible. Obviously, you can't avoid accidents in races but neither of them will throw the cars off which gives us a bit more time and a bit more bandwidth to do our technical job."
The two drivers already having a rapport from two years as Ganassi team-mates is likely to help Carlin make up its experience deficit. Chilton reckons team-mate Kimball, whose father Gordon was a Ferrari and McLaren Formula 1 engineer, will be a secret weapon on the technical front too.
"He's very knowledgeable and he's taken on some of that engineering background," says Chilton.
"He's more of an engineer than I am and I'll be the first to admit that. Because Charlie has that engineering background, he's good at remembering things and will bring that to hopefully help accelerate the team and make progress."
Having two experienced IndyCar drivers in a logical two-car team puts Carlin on decent foundations, which means its attention has turned to where it can find an edge.
Chilton and Carlin both point to the team's extensive background in junior single-seaters, and specifically spec cars as an area to exploit.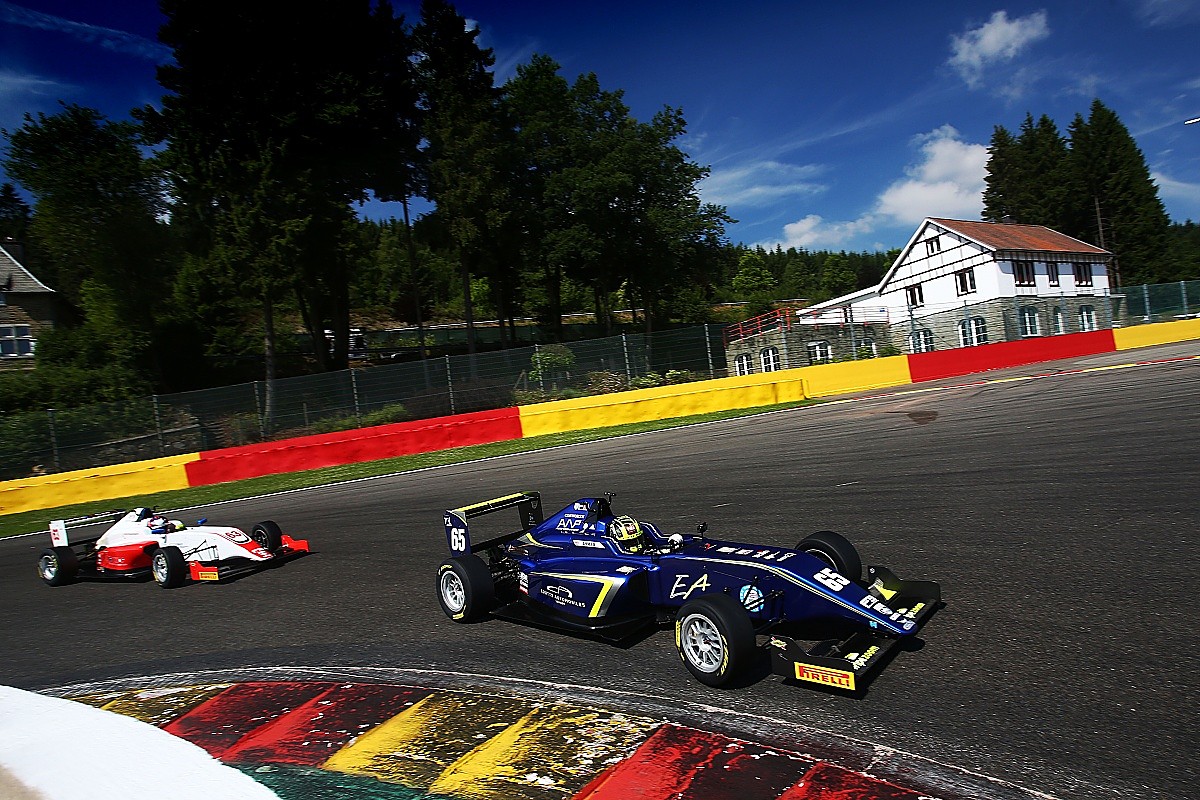 "I'd say Trevor is one of the best, if not the best at running single-make formula teams. There is a knack to it," says Chilton.
"Everyone's basically got the same [equipment] apart from two engines, which are actually pretty close now. If there's ever a chance for us to come in and make an impact, it will be 2018."
But that doesn't mean Carlin will bring across swathes of its technical team from Europe. It is deliberately keeping the two sides of the programme separate, but with Trevor Carlin overseeing both and Colin Hale now the team manager of the IndyCar team.
"It went almost too smoothly. It made us a little bit more comfortable than we would have liked" Ed Jones
Conventionally in IndyCar, teams will have 10 race team staff per car, and Carlin has done exactly that, estimating its total staffing of the organisation will be "between 25-30 people". To make up those numbers, it will cut back to two cars in Indy Lights and move staff over, but it has also hired from IndyCar and NASCAR teams to ensure a British base with American racing experience.
And that's where it's first two years in America racing in Indy Lights will pay dividends. Jones and Chilton were the two drivers when Carlin first made the jump to America in 2015 and there were teething problems in Lights.
"It went almost too smoothly," said Jones. "We carried that on through the test and won the first three races. In one way it was great to have no real issues at the beginning, but on the other hand, it made us a little bit more comfortable than we would have liked looking back at it."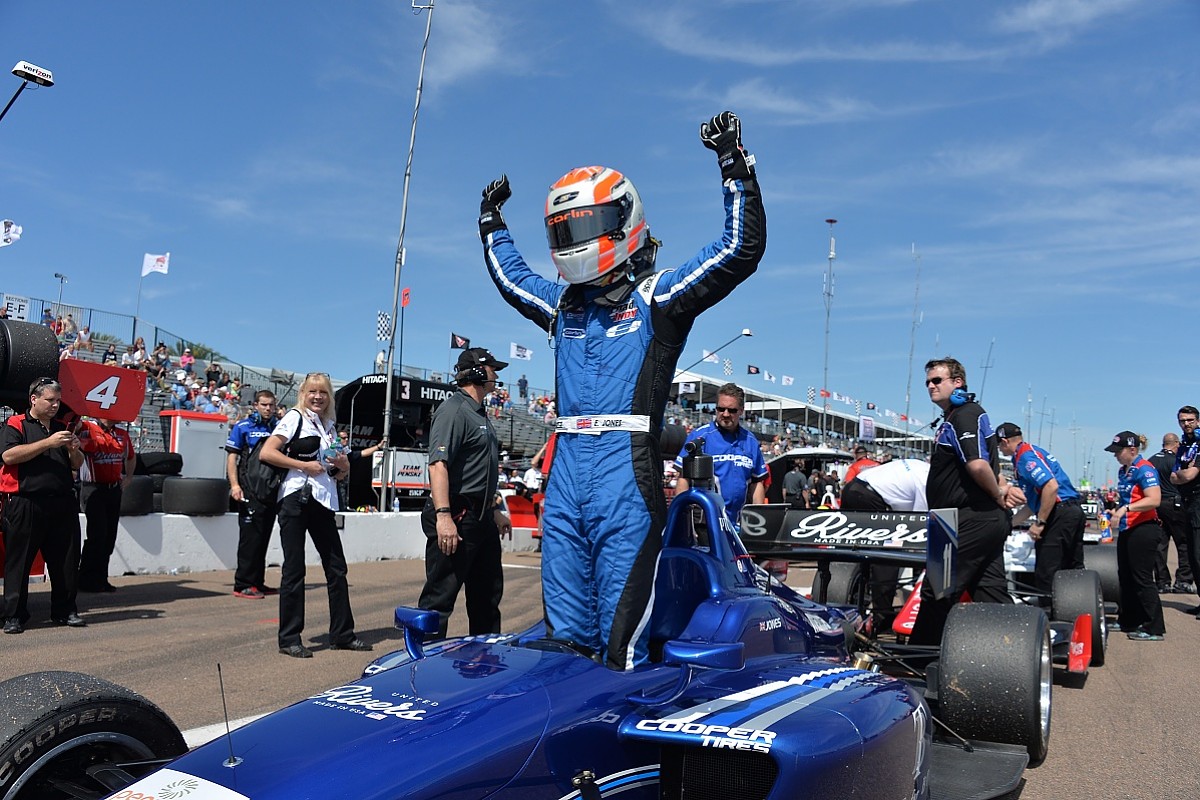 Those three wins for Jones came on the St Petersburg and Long Beach street courses. The struggles came at the ovals - unsurprising for a new, British team.
"When we did pre-season oval testing, even the first race or two on the ovals actually, there were a lot of unknowns," Jones recalls. "Me and Max, we had never driven on ovals. We didn't know what was right, what a good car and bad car was.
"There were quite a few hiccups early on, where we had some incidents. That was probably the most challenging bit of the whole transition."
Carlin could lean on its experienced hires, and it quickly got to grips with Lights. After that teething year of 2015, Jones took the Lights title and Carlin found itself getting approached by teams about partnerships and link-ups.
That was never a realistic option for Carlin, who is keen to forge his own path with methods that have served him well in junior categories. As Jones and Chilton both point out, the key to that is Carlin's ability to get to the front of a field.
Chilton says it will need a similar rate of improvement to make a strong impression in its first year in IndyCar.
"Yeah, 100%," said Chilton. "I think it's a very similar scenario. It's obviously slightly harder, but Trevor's realistic.
"I've heard him say in a few interviews that by the end of the year, we want to be fighting for podiums. I think that's a realistic goal. If we can be doing that, then 100%, give us another winter and we'll be coming back hopefully the year after and be right up there."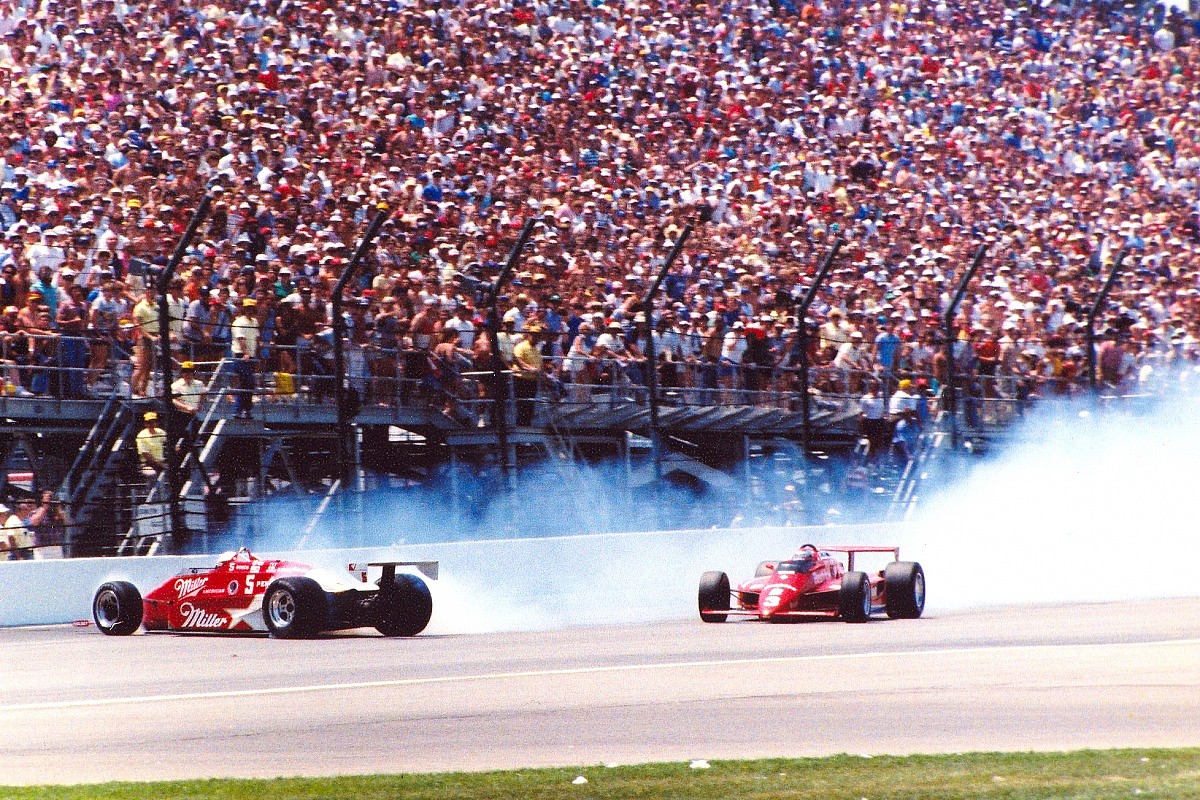 That would be some story for Carlin, who first became enamoured with the Indianapolis 500 in 1985, watching Danny Sullivan's inside rear-wheel clip the boundary, pitching him into the famous 'spin and win' scenario (pictured above).
"My love of IndyCar racing, especially the Indy 500, started back in the '80s when I used to watch the races on TV in the UK," he says. "I remember 1985 when it was Danny Sullivan who spun during the Indy 500 - did a full 360, somehow managed to keep going and ended up winning the race.
"And that always sticks in my mind, I think 'oh my God, that's just incredible. Wouldn't it be fabulous, initially to go and watch the race!' Let alone actually going to take part in it...
"Obviously in the meantime, we've just been cracking on with everything we've done with Carlin in Europe and sure enough 30 years [later] about to enter the series itself.
"It's quite an incredible story really."
No longer content with producing and aiding talents such as reigning IndyCar champion Josef Newgarden and Penske's Will Power, now Carlin can retain drivers of that ilk for its own top-line programme. That hasn't been lost on the leading lights of IndyCar either.
"I remember Trevor giving me that opportunity [GP3 in 2010] and it didn't end up being a great year, but it was a great learning experience in a way," says Newgarden.
"They are a phenomenal team. I have a lot of respect for Trevor and his crew and what they have done."