Giancarlo Minardi smiles when he remembers the 1990 United States Grand Prix. It was the one and only race in 340 Formula 1 starts where he saw one of his cars start on the front row.
"I had the greatest satisfaction on the grid," he says. "We hadn't any car ahead of us. All was clear."
It was an impressive achievement from the privateer, with the team's most loyal driver Pierluigi Martini utilising Pirelli's qualifying tyres to qualify second.
"There were some good times," says Martini. "Everyone remembers that we were on the front row in Phoenix in 1990 and although some say Pirelli's qualifying tyres played a part, there were many other drivers and teams that had them, too.
"I liked those American tracks because they tended to be street circuits, and this helped to minimise the difference between the top cars and ourselves. Back then, there was about a 150-horsepower difference to the top guys. There was just no way we could compete."
Martini was not able to carry that performance into the race and ended up just outside of the points in seventh, but it was remarkable nonetheless. Minardi was making its mark.
Over the course of a 21-year stay in F1, the team based in Faenza, a city at the foot of the sub-appenine hills in the Emilia-Romagna region of Italy, fought hard to make the most of its limited resources.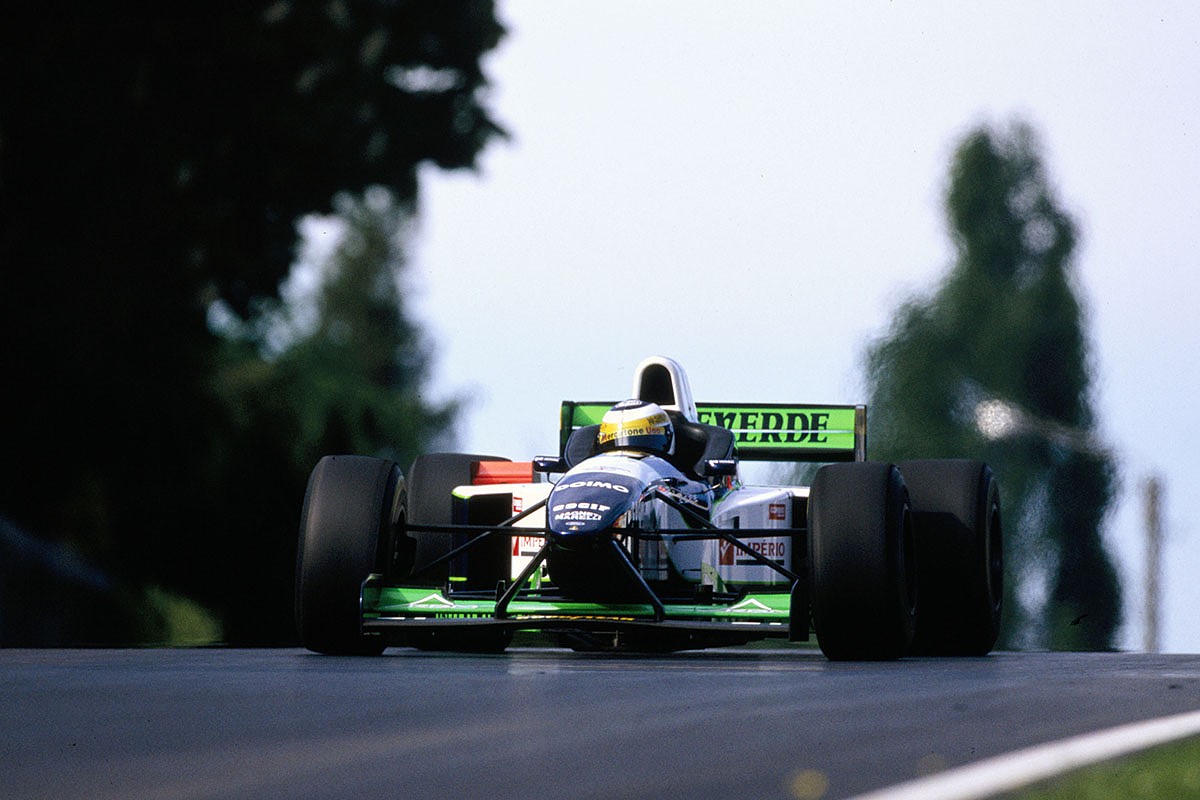 The team prided itself on giving young drivers a chance - Fernando Alonso, Giancarlo Fisichella, Jarno Trulli and Mark Webber are just a handful who drove for the team - and also provided a space for young engineers to break into F1, many of which are still in the series today.
After outgrowing Formula 2, Minardi gambled on making the step up to F1 in 1985. It suffered a difficult first few years but gradually found its feet and built a good chassis in 1988.
"It was the only race in my Minardi career where we had a chance to win" Martini on Adelaide 1989
Martini gave the team its first point with sixth in Detroit that year and the team was classified in the constructors' championship for the first time at the end of the season with 10th.
The 1989 season was another step forward, with Minardi scoring its first double-points scoring finish. Key to that form was a shrewd deal to become Pirelli's official team as it meant it was able to do a lot of kilometres for the manufacturer in testing.
"We finished fifth in Silverstone - which was a big surprise, as we were never normally quick there - we led in Portugal and then finished the season with sixth in Australia," says Martini.
"That was a crazy, rain-affected race, which was the only one in my whole Minardi career where I can honestly say we had a genuine chance to win."
Looking back at that race, Minardi also feels it was the one that got away.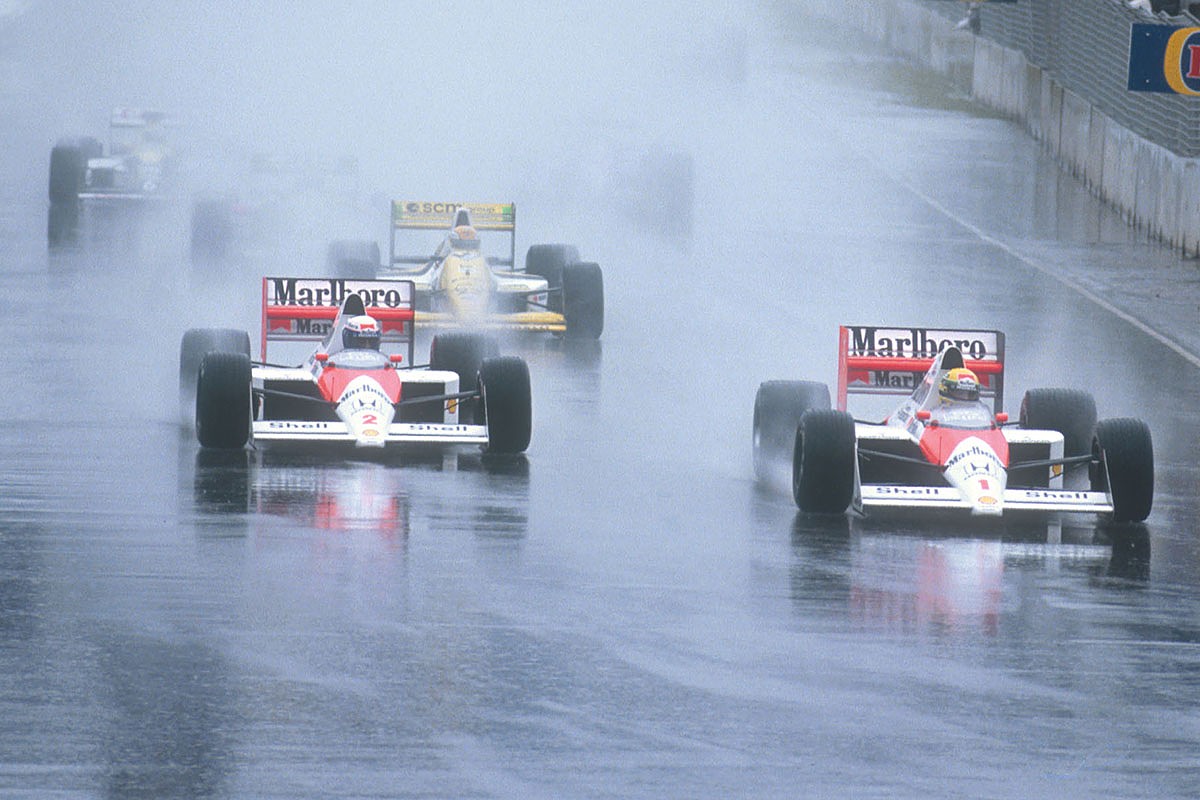 "We had important results and with a little more luck they could have been sensational like Adelaide '89, when we got the third fastest time behind [Nigel] Mansell and [Ayrton] Senna," he says.
"Unfortunately, it started to rain and the Pirelli rain tyres were not competitive. We slipped to sixth place, winning only a point. Thus, the regret for a lost opportunity remains, since we were really competitive in dry conditions."
On the back of Minardi's 1989 results, Ferrari came calling with the offer of an engine supply for 1991. Minardi accepted, but unfortunately the deal did not include the semi-automatic gearbox.
"This caused a fundamental engineering problem that meant we retired so many times from clutch breakages, even just pulling away from the pits," says Martini.
"Despite that we were fourth twice, which was Minardi's best result, so that gives you an idea of what might have been with the complete package because the Ferrari V12 was a very good engine."
Amid a spate of mechanical gremlins, the team ground out enough results to earn a career-best seventh out of 19 teams. Had today's scoring system been in place, it would have scored points 10 times, rather than just twice under the old system.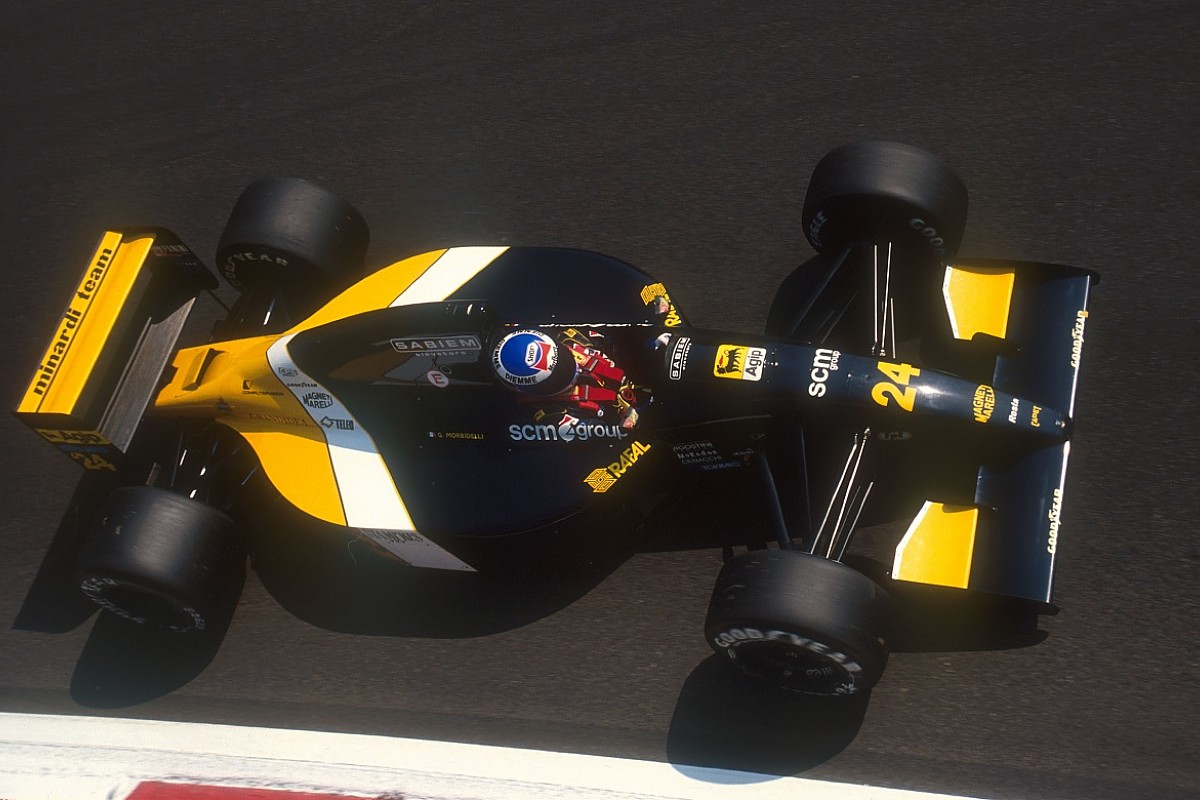 For a privateer with a limited budget, Minardi was impressing. But Ferrari power came at a cost, with Minardi's engine bill rocketing from 1.5 billion Italian lira to 11 billion. The following year, it switched to Lamborghini power and that coincided with a decline in which it dropped out of the midfield.
With its future in F1 in danger, it merged with BMS Scuderia.
"It was unavoidable. We were two important teams," says Minardi. "The Minardi team was more technological because it manufactured its cars by itself." But the partnership didn't last long. "It could have been a more profitable marriage as Scuderia Italia had an important staff, but they were less passionate than I am."
"Minardi was never a top team, but it was a very popular one" Pierluigi Martini
Scuderia stepped back and Flavio Briatore came onboard. "Bernie Ecclestone suggested it," says Minardi. "We did a good job until he decided to sell his shares to Gabriele Rumi, a man I really appreciated."
By now, financial pressures were really starting to bite and points were proving hard to come by. Teams with bigger budgets were able to outdevelop the small Italian outfit as well as enticing its staff away. Minardi was struggling to compete.
"It was amazing to fight against giants," he says. "But that was a difficult period. My team engineers, mechanics and drivers were usually taken away by competitors which made life challenging."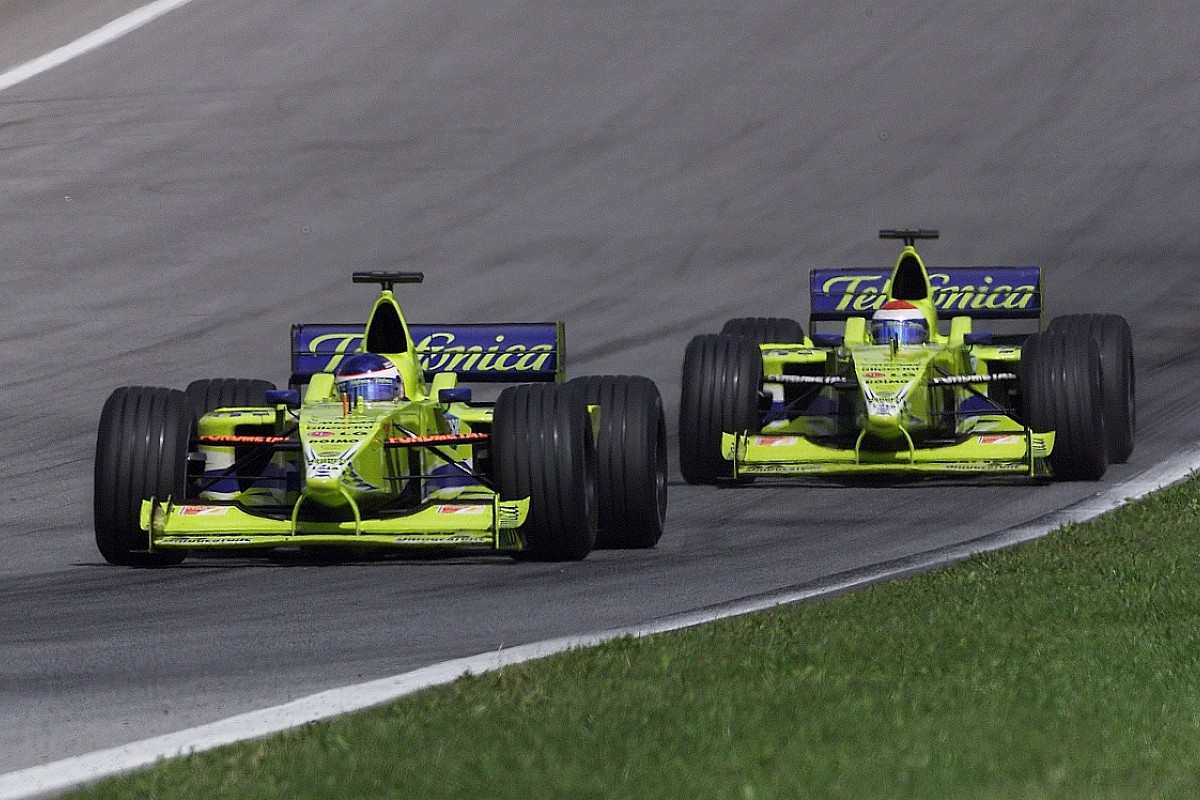 Eventually, the strain got too much. Despite its financial limitations he team had a protocol of trying to avoid signing pay drivers where possible, but it relented in 2000 to take Gaston Mazzacane.
That was to be the final season with Minardi at the helm, with the Italian selling the outfit to businessman Paul Stoddart but staying on as managing director.
"I felt sorry because I knew everything was going to change," he says. "But I had a moral obligation to look after 130 staff and their families."
Minardi continued for six seasons before bringing down the shutters for the final time. "I am proud because it has been a wonderful adventure," says its founder.
"The team has always kept its identity. Still today, we have a meeting with all the ex-Minardi mechanics every two years, they're really fond of me, and some engineers still use 'The Minardi Method' in their teams."
Ten years on from the last time a Minardi hit the track, the Italian outfit is still fondly remembered. The fact three of the four new teams that attempted to enter F1 in 2010 no longer exist six years later is testament to what Minardi managed to achieve.
Martini says: "Minardi was never a top team, but it was a very popular one, and I feel thankful for all the support we had.
"The fact that we're here talking about it now after all those years says something in itself, doesn't it?"