At first glance Formula 1 tyres appear to have as much in common with their road-going cousins as a front wing or the sidepods do to a road car. The tall fat profile and shiny patternless tread are far removed from the low-slung knobbly black round things that you or I have adorning our wheels.
But as is becoming increasingly the case across the board in motorsport, the lessons learned on the racetrack are filtering down to the products available to consumers on the high street - or out of town business park, as tends to be the case with tyre retailers. But with road car tyres, especially at the top end, getting lower and lower profile (it's a bling thing), and slicks being simply unsuitable for everyday use - especially in the UK - where it's been raining almost solidly for the past three months - how can F1 tyre technology have any influence on our daily commute?
The answer is through the appliance of science or, more specifically, the appliance of the advanced simulation techniques that play a key part in the design and development of the racing tyres the drivers test to destruction on the track.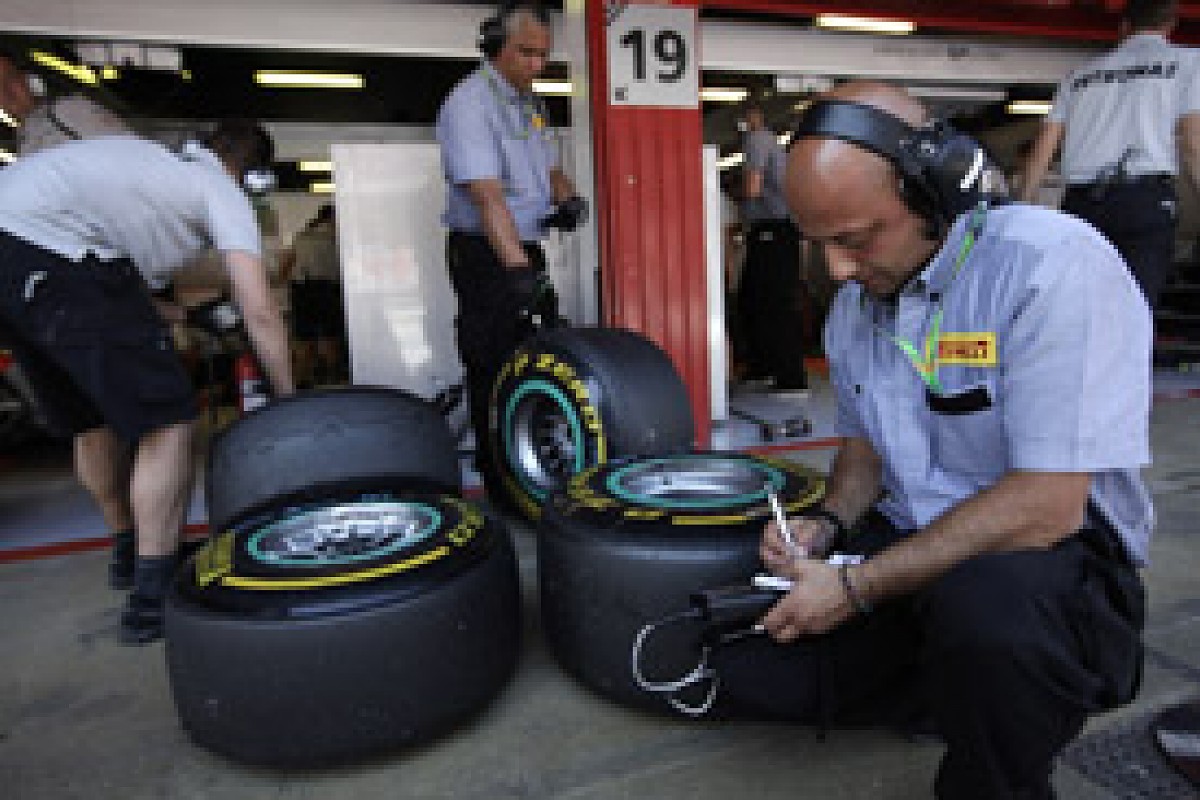 Pirelli's detailed analysis of its F1 compounds has a direct impact on the road tyres it creates © LAT
Pirelli has been F1's sole tyre supplier for the past two seasons. While its brief to provide tyres with high levels of degradation in order to improve the quality of the racing is the antithesis of the requirements commercial buyers are seeking (namely durability and consistency), the detailed analysis work that goes into creating the supersoft, soft, medium, hard and wet-weather tyres the firm takes to each grand prix has helped in the creation of its new Cinturato P7 blue product - the first tyre available in the European market with a 'Double A' rating.

What this means exactly is the preserve of the specialist tyre press, but in short it confers that Pirelli has been able to make a product that excels in the wet, but at the same time has minimal road resistance, which is better for the environment.
"People ask us if the work we do in Formula 1 has any impact on the road tyres and obviously there are areas where it's a completely different requirement," says Pirelli's motorsport director Paul Hembery.
"In the area of advance research and research processes, particularly in the area of tyre simulation tools, F1 has played a very big part in improving our knowledge in that area. And that of course applies to the Cinturato Blue, and played a big part obtaining the results that we got for that product."
But the brand Pirelli promotes through its F1 involvement is the P Zero. Originally developed for the Ferrari F40, it is celebrating its 25th anniversary this year. Designed to work with high-performance supercars, I was given a glimpse into its abilities when Pirelli test driver Lucas di Grassi took me for a spin around Valencia's Ricardo Tormo circuit in a 700bhp Lamborghini Aventador fitted with a set of the latest-spec P Zero boots.
Di Grassi's tyre testing role, which encompasses GP2 as well as F1 rubber, doesn't yet stretch to the road-going variants, but he can see how the data collection process involved in making racing tyres would be beneficial.
"I've done a lot of simulator work developing the Virgin one, because at the time it was new," he says. "I believe that a great part of the potential of the simulator is related to the tyre modelling, which is very complex. But if you have good tyre modelling you can improve the results of the simulator a lot."
The Brazilian is something of a tyre-testing specialist. Back in 2005/6 he was the GP2 tyre tester as Bridgestone switched from supplying the F1-support series with grooved tyres to slicks, while during his stint as Renault's tester he worked heavily with Michelin as it tailored its products to suit its favoured team. It's a very different role to the usual test driving position, as he explains.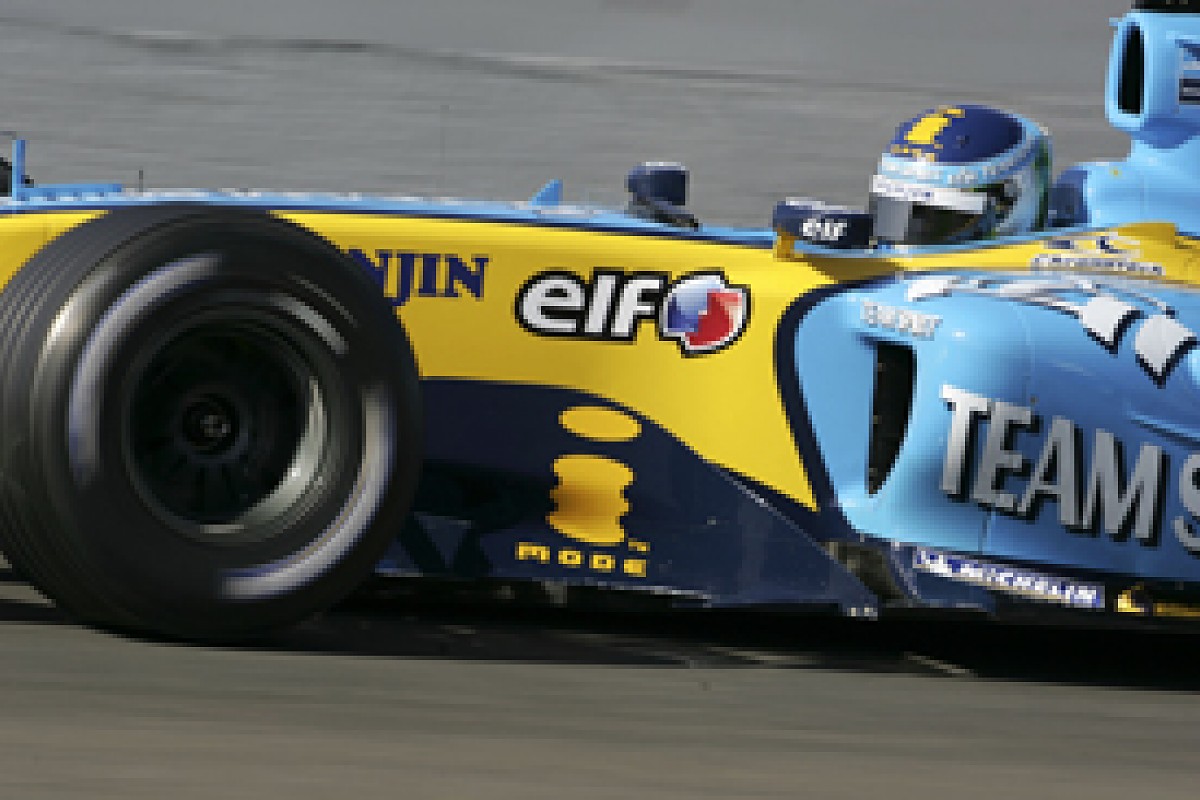 Di Grassi has a wealth of tyre-testing experience © LAT
"When you race - whether it's F1 or GP2 - you have a set standard of tyres and you change the car to match the tyres, to improve your lap or to improve your performance. With tyre testing it's exactly the opposite. The car set-up is standard and you change the tyres. And for the driver this creates a unique situation. You never do this on a normal race day... you are doing very many outings where you are doing a standard procedure and the only thing that changes is a little bit of your driving style.
"So you start to understand how this driving style could generate a benefit - although performance is difficult, for tyre wear it makes a huge difference these days. Pirelli is doing this purposefully. It was asked to have a more degrading tyre, and this is how they work. Pirelli can for sure build tyres that degrade less and last the whole race, but that would cause F1 to be boring again. So I'm very happy how they are, how they work. They work very professionally and are doing a very good job."
Having such knowledge of the way tyres perform means di Grassi has a unique insight into some of the issues various drivers have faced with the tyres in races this year.
"Theoretically I know, but it depends on so many variables that I would have to have access to their data or probably drive the car to know what the issue is," he says. "Basically what happens with this tyre is that it is very good on longitudinal grip and very good at lateral grip, but combined it's not that strong. So when you have combined braking and turning or acceleration and turning - the entry and exit phases - the tyre is not very strong, so the car slides, and when the car slides you generate a lot of heat and the heat degrades the tyre.
"The driving style should be more towards braking straight and then turning, not forcing the car too much into the transition phase. Good drivers will understand quickly. But some drivers won't, I guess because they've spent so long driving a certain way... because when you drive you don't do it consciously, there's not time for that, so I think the youngsters have an advantage over those who have been doing it for a long time."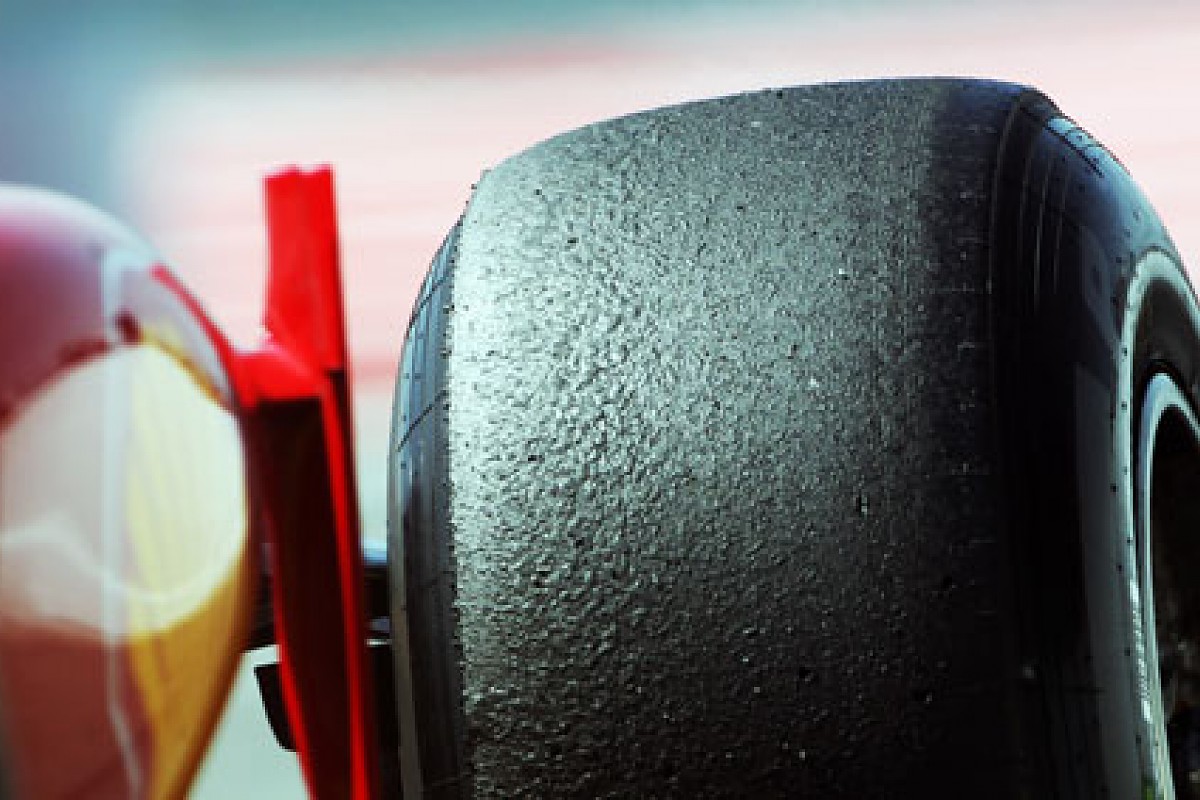 Di Grassi still has his heart set on a racing return - he was part of Peugeot's Le Mans line-up until the French manufacturer pulled the plug on the project on the eve of the season - but compared to other test drivers he's in an excellent position.
With testing so limited, even an experienced tester like McLaren's Gary Paffett only gets limited running, while di Grassi covered around 8000 kilometres of testing last year and will do only slightly less than that this year. And with Pirelli continuing to take an unprecedented approach to the design of its tyres and its role in the races, it's a key role he has to play, and one which ultimately could help determine the tyres we use on the road.
*To read more about how F1 technology is filtering down to road cars, get AUTOSPORT Technology, a free 36-page supplement in the latest edition of AUTOSPORT magazine.