Jerome D'Ambrosio is the latest driver to decide that a background role at a frontrunning team is a better career move than racing for a backmarker, so swapped his 2011 Virgin race seat for the number three slot at Lotus this year.
The Belgian is therefore spending 2012 waiting in the wings and trying to be as ready as possible should Kimi Raikkonen or Romain Grosjean - who have shown that the Lotus E20 has winning potential - be indisposed.
D'Ambrosio got his first run in the car at this week's Mugello test, where he joined AUTOSPORT for an in-depth chat about how he hopes 2012 will benefit his long-term career, and what life on the subs' bench involves.
Q. You've finally had your first taste of the E20, and you've already said that it's a very different beast from what you were racing last year. Can you elaborate on the differences?
Jerome D'Ambrosio: I did say that the Lotus was better a couple of times, but one thing I forgot to mention is that it's not fair to compare, if you know what I mean. At Marussia you have people trying their best and doing a great job, but they are at the start of their Formula 1 history.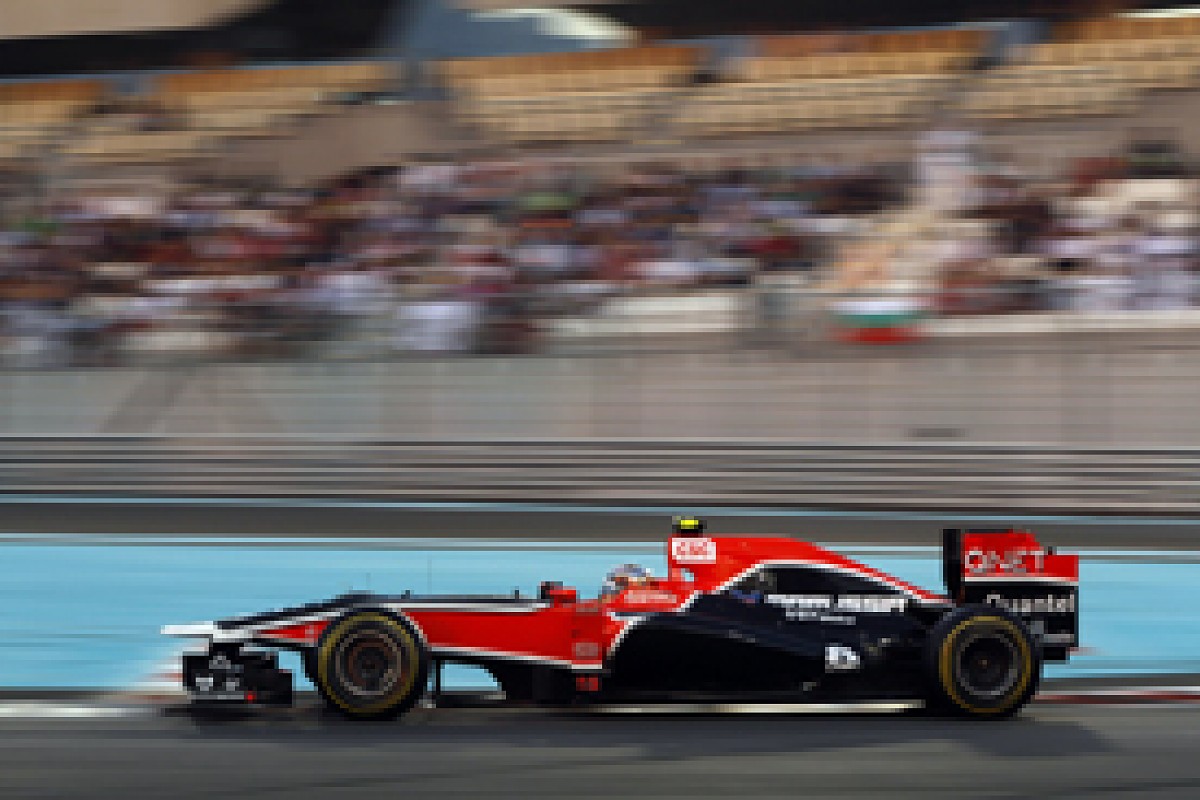 D'Ambrosio's racing debut came in a Virgin © LAT
The cars are two different things and, like I said, you can't really compare them. I mean, [the Lotus] is just better in every aspect. There is a huge difference - the downforce we have here is just amazing. And I don't say that as a criticism of Marussia, it's just two different situations for two different teams.
At the end of the day, this is a team that has won world championships and they know how to make quick cars - and the car is quick to drive.
Q. I'm guessing that the rain on Tuesday meant you didn't quite get through your entire programme, but was it still productive for you to just be back in a car?
JD: Definitely. To be honest, I can't remember when I've been out of a car for that long, and there is always a question mark over how quickly it will all come back. I was quite surprised how quickly I felt comfortable again.
It was very valuable time for me in the car. It wasn't the best conditions - I was meant to have a full day, so I had a lot less time to get up to speed - but it was still great. I really enjoyed working through all the procedures again, from start procedures to KERS usage and so on.
I approach my role as a third driver during a weekend like I'm a race driver. I try to stay focused, with the debriefs and everything. It helps me keep my rhythm.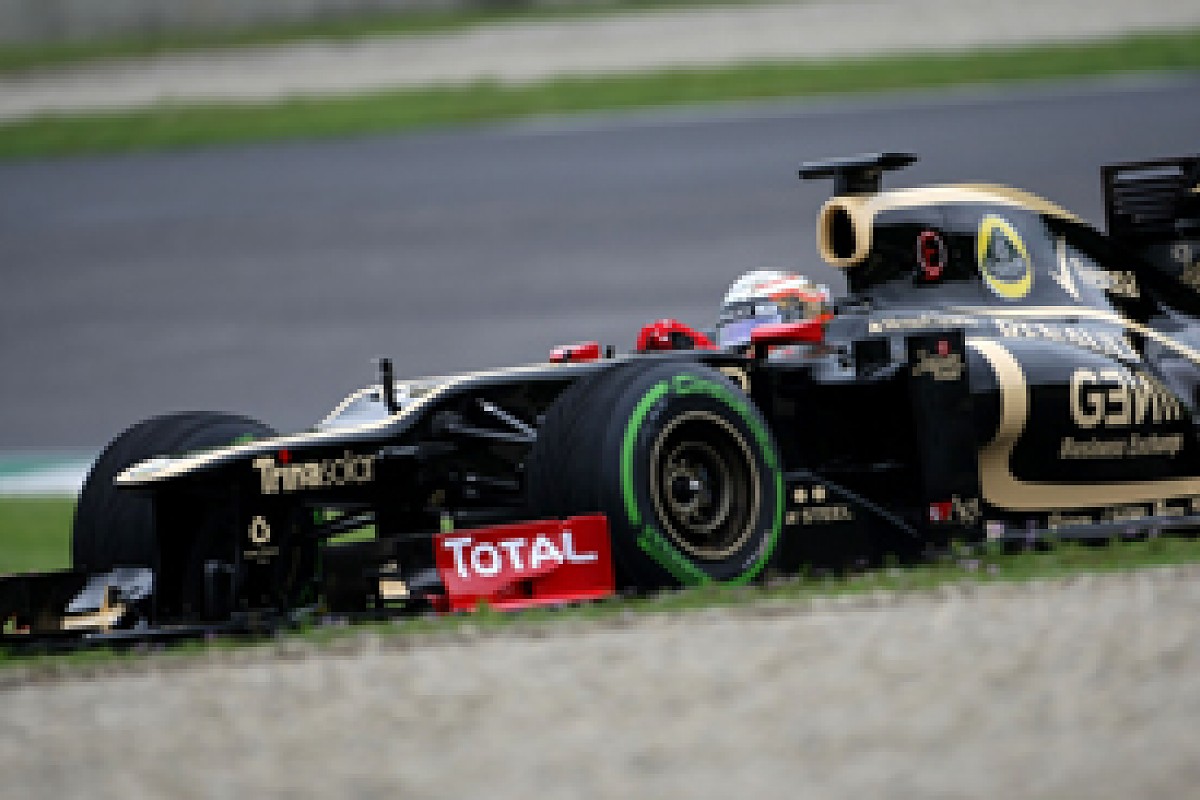 D'Ambrosio tries out the Lotus at Mugello © XPB
So it was a valuable day. It might have only been 19 or 20 laps in the dry, but it wasn't all about that; it was about getting a feeling for the car. It was probably more valuable for me than it was for the team, because there wasn't too much we could understand from that morning.
Q. How different is life as a third driver, compared to being a race driver?
JD: It's very, very different. I'm learning a lot, because this is one of the top teams. I learned a lot last year, and now I'm learning new things.
But it is frustrating. As a race driver I want to be racing, and I'd be lying if I said, 'Yeah it's fantastic, I'm enjoying myself like crazy'. I do enjoy myself, because I'm learning a lot, and I'm still involved with the team... but on a Sunday afternoon I want to be there on the grid. I want to race.
So it can be frustrating, which is why I was so keen on getting in the car this week.
Q. Most professional sportspeople go through ups and downs in their career. How important is this year - and this role with Lotus - in terms of taking your career back up to where you want it to be?
JD: It's very important. I'm happy to have this opportunity.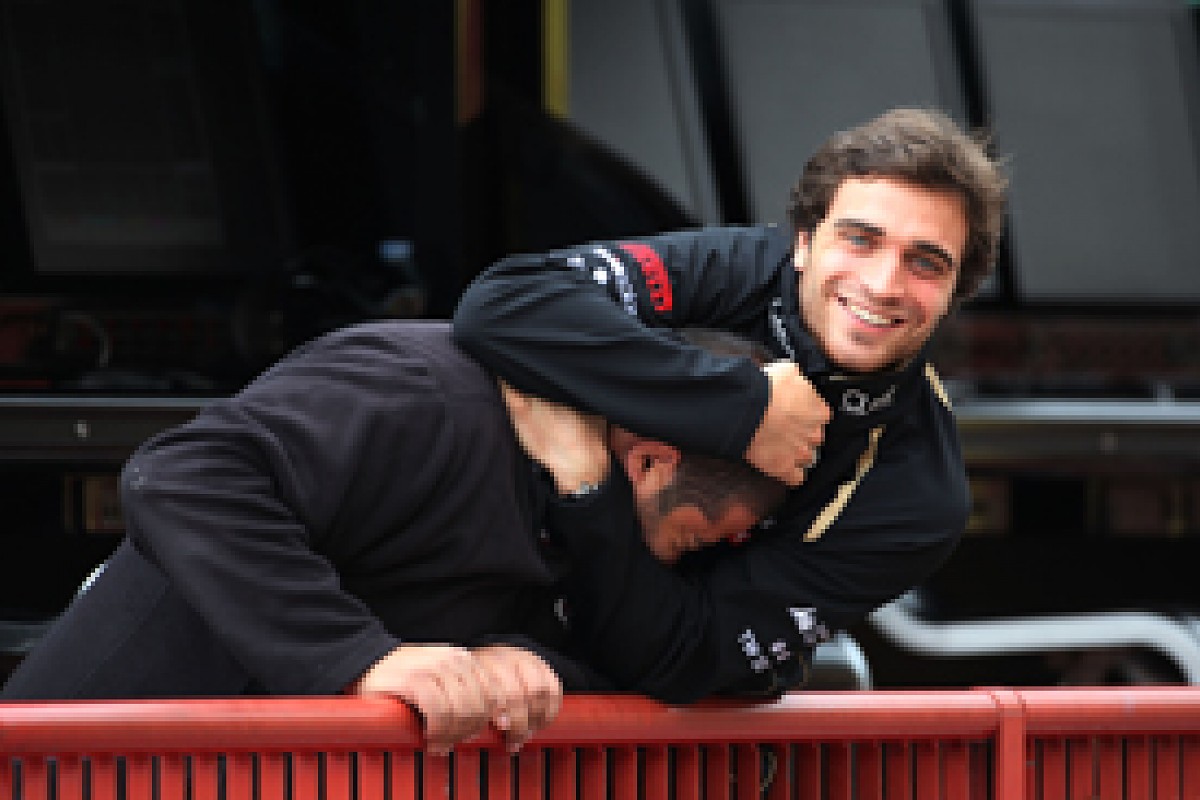 D'Ambrosio keeps busy while Grosjean is out © XPB
I don't really look at this as a 'down' to be honest. If you look within the world of Formula 1, within the teams, it's a big evolution. I'm part of this big structure, with a great team, so I can still be involved. It's my own evolution.
My goal is obviously not to be a third driver, it's to race, so I think this is an opportunity that isn't the nicest as a racing driver, but it's a step that will help me grow. This will help me get back into a race seat, and that's my target for next year.
So this is part of what I consider the evolution of my Formula 1 career.
Q. OK, let's talk about the specifics of your job. At Mugello, you spent the first day in the car, then the next two days at the track with the team. What exactly are you doing when you're not driving?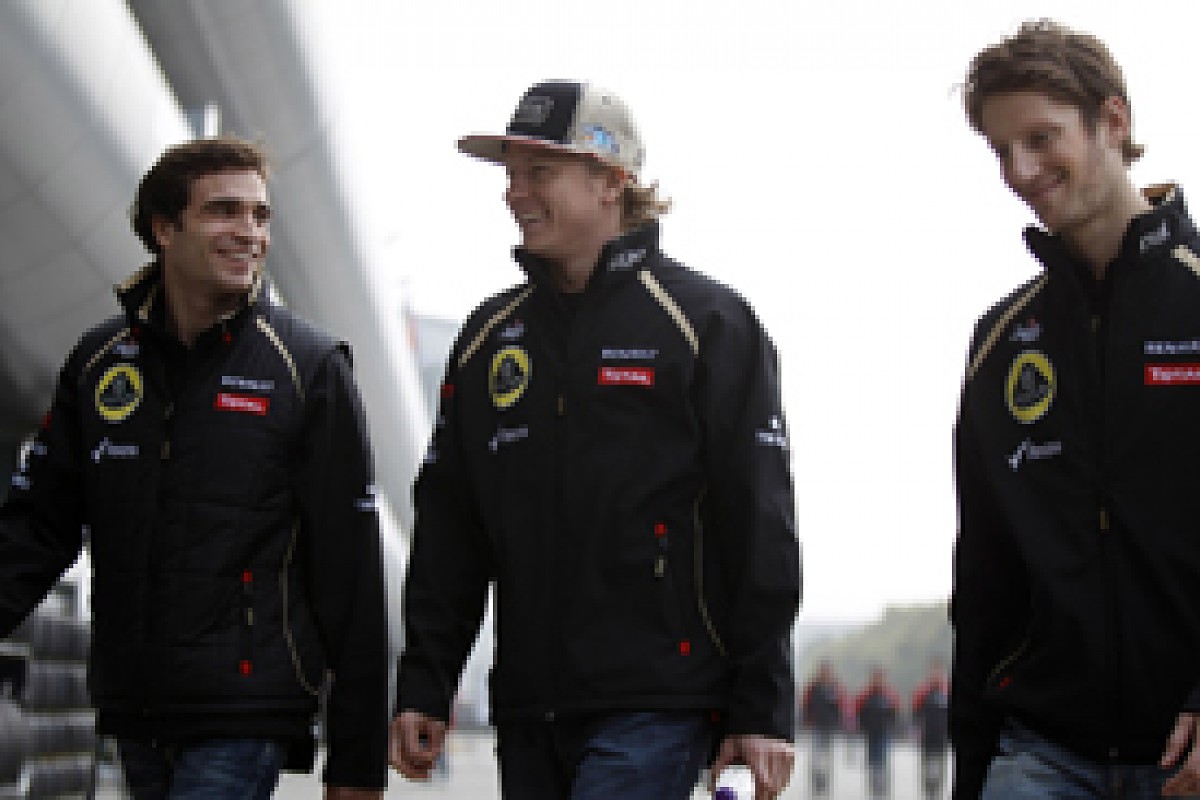 D'Ambrosio chats with the Lotus race duo © LAT
JD: It's actually quite interesting even when I'm not in the car. It would have been even more interesting if I'd had a full day on Tuesday, because it was difficult to compare what I had done with what happened on Wednesday, because the conditions were so different. That was a bit unfortunate.
But it was still nice to be around the team, listening to Romain and hearing what he has to say about the car. When he comes in after a run, we can still compare what he is feeling with what I was feeling.
My role is to be in every debrief, listening to the engineers, and that's a great way for me to continue learning. And if there is anything I can help them with, I'm always there.
Obviously when you're out of the car, it's more difficult to have any input because at the end of the day what really counts is the feeling, but it still helps me keep up the racing rhythm. Racing isn't all about being in the car; there's a lot to do out of the car as well.
Q. Has the team been happy with the Mugello test as a whole?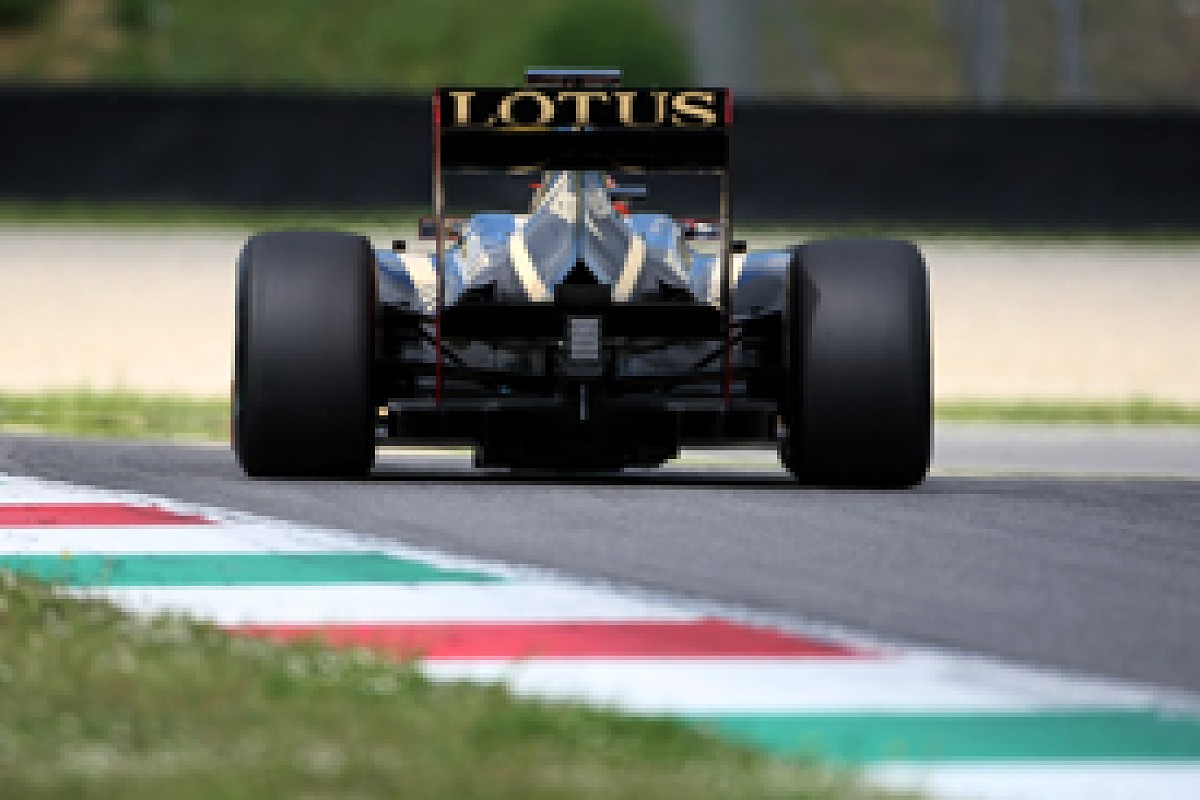 Lotus flew at Mugello © XPB
JD: OK, for me it was a bit limited on the Tuesday, but I think they've run some good programmes with Romain. It's a very different track to what we're used to anywhere else - the average speed is unbelievable - so while it's great to drive, a set-up that works here probably won't work somewhere else.
What is important is to collect as much data as possible, and then analyse that at the factory and see what we can get out of this test.
Q. From the sidelines, have you seen anything from the other teams that has caught your interest?
JD: It's only testing, and I don't know how many new parts the other teams have brought with them. I was trying to see what the other teams were doing, but it was difficult.
Often in Formula 1, what we consider to be a big difference - something that will have a big effect on the car - is not something that's very obvious from the outside. Unless it's a big change, like a new front wing or nose or something like that, it's very difficult to see what the other teams are doing.
But in testing it's always better to be up there, because you know the conditions that you're running with. Like in winter testing, we were always up there and we knew the conditions for us, so we knew that the car was quite good.