The 2010 F3 Euro Series title fight was supposed to be all about two drivers. Valtteri Bottas and Alexander Sims had been the standout rookies in the series the year before, and they were paired up at F3 powerhouse ART Grand Prix for their title assaults.
Meanwhile, the driver that had only been a distant fourth best of the rookies; Esteban Gutierrez, sloped off to drive for ART in GP3. The Mexican was not in the same league as Bottas and Sims in 2009, so the new championship was a chance to relaunch his career and recover the momentum he had built up in Formula BMW prior to trying F3.
Fast forward 12 months, and Gutierrez is sitting in a plum GP2 seat with ART, while Bottas and Sims have left F3 with tails between their legs and are looking to GP3 for salvation. It's as clear a sign as ever that nothing can be taken for granted, and the ex-F3 drivers have hit the reset button for this year.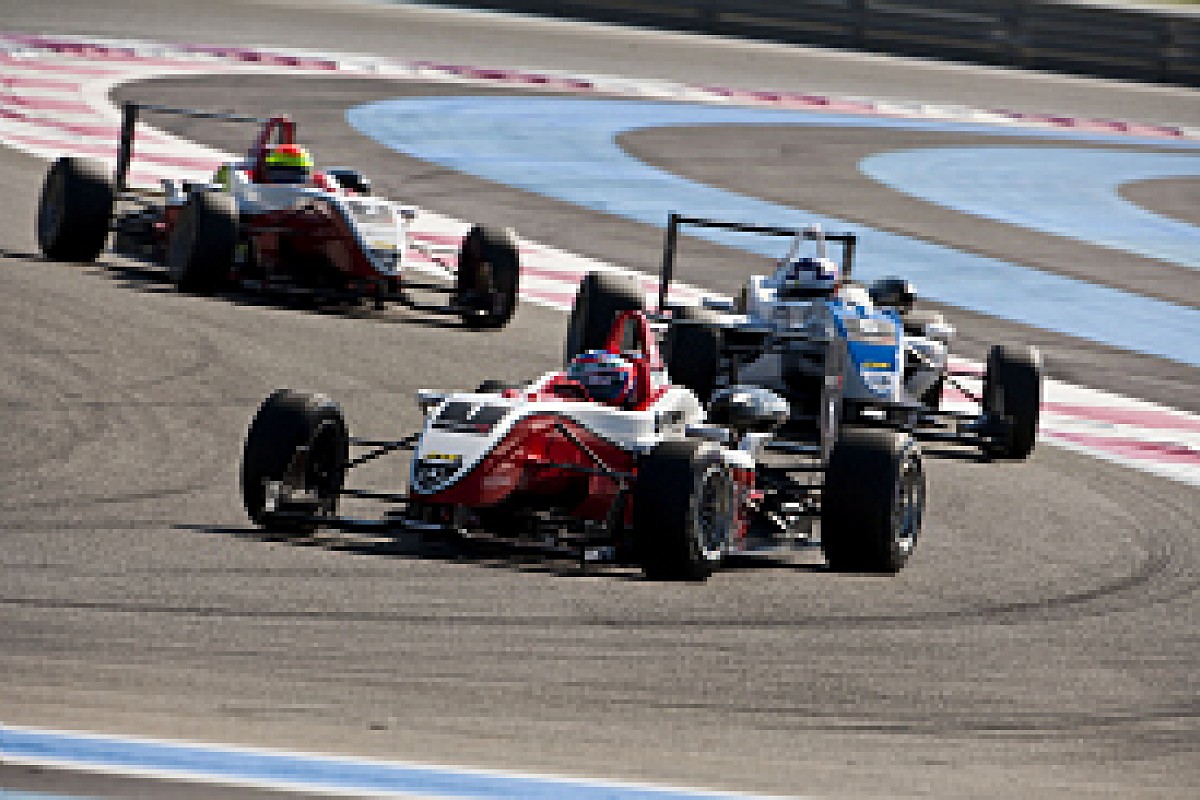 Bottas leads Sims (third) in F3 last year © LAT
"My first plan was GP2," says Bottas, who is managed by Mika Hakkinen and is on a long-term contract to Williams in Formula 1. "But we found that there were not really any competitive seats available. When you consider that it costs nearly 2 million euros for the season, you don't want to pay that for a drive where you are not competitive.
"If you are struggling with the car in GP2 you cannot show your skills, but if you are on top in GP3 then everyone will see that you are quick. Supporting Formula 1 is a very good thing."
Bottas at least managed a victory in the prestigious F3 Masters at Zandvoort last summer, and he took the fight to the dominant Signature-Volkswagen cars as the year went on. But in ART's other leading entry, Sims made a promising start then struggled to make the most of his car in qualifying.
They finished the year third (Bottas) and fourth in the standings, and neither ever really got close to competing with eventual champion Edoardo Mortara in the points race. But despite the disappointments of 2010, Sims believes that his second year in F3 has given him experience that he can use to his advantage in GP3.
"I think it's true that the toughest years are where you end up learning the most,' says the Briton. 'Last year was a bit of a slog, but I learned a hell of a lot and I think it has put me in a very good position for this year. We've shown well in testing so far so we should be in a very strong position to fight for the title from the word go."
Both drivers are involved with schemes that they could reap the rewards from if they bag the title. Williams has been understanding of the reasons behind Bottas failing to land the F3 Euro Series title last year, while the Gravity management scheme has stuck by Sims after his tough campaign. It's that faith from their backers that means these two won't start the season desperate to make up for 2010 all in the first weekend.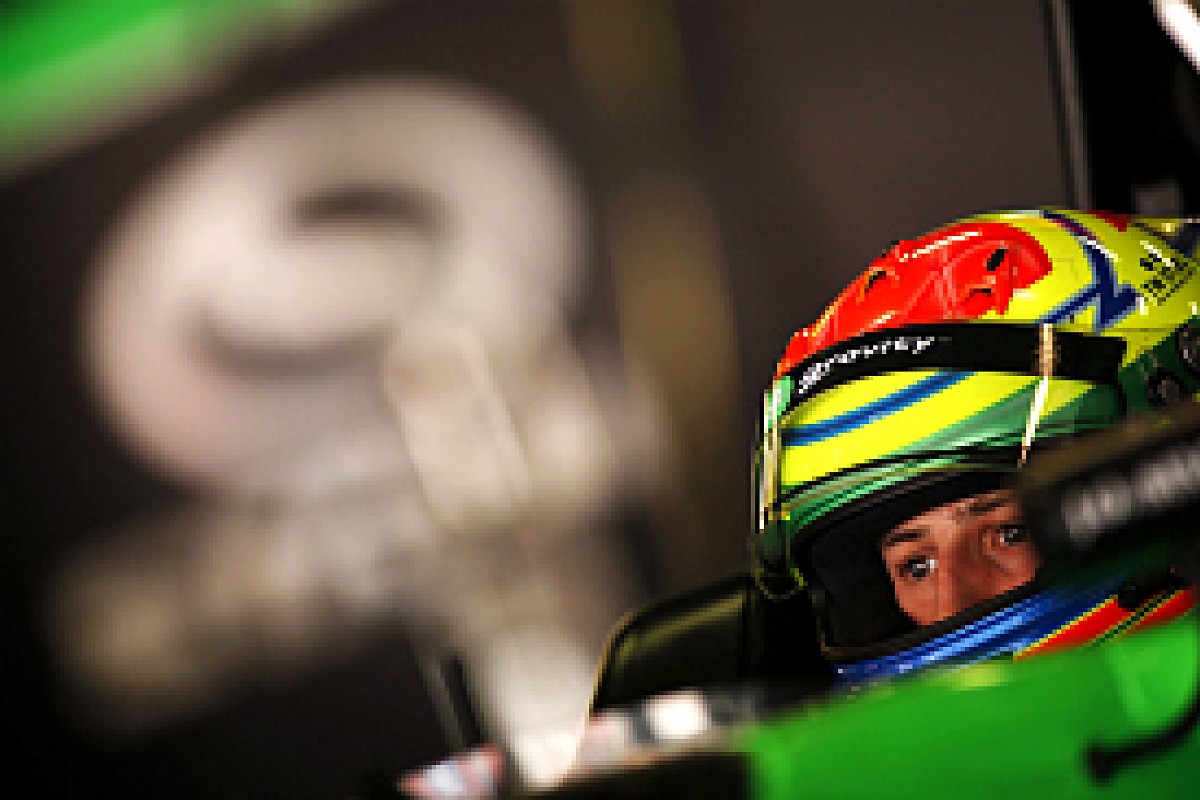 Sims makes his GP3 switch with Status © LAT
"GP3 will be a good place to learn," says Bottas. "Williams was okay with me coming here, and I have no rush. I have a fresh start here, and I'd like to have a good season. I think it will be really close, but I am confident that we will be fighting for the championship."
Sims adds: "This is my chance to prove myself and get a drive in GP2. Thankfully Gravity has carried on supporting me, and I've been very fortunate to get a second chance. Last year didn't go to plan, so obviously another year was needed to prove myself to them as well."
There's no question that GP3 has impacted on the grid levels in Formula 3, particularly in the Euro Series. F3's qualities as a training ground for drivers and engineers are unquestionable, but it does appear to be losing out to the latest one-make Formula. That is a fact that both drivers accept as they leave F3 behind.
"I think GP3 is a small step up," says Bottas. "There are more cars on the grid which is better, and the driving style is a bit more like the bigger cars so that is useful. F3 is a good championship, where you learn a lot, but maybe things are changing."
Sims is less convinced about where the two series currently sit in the ladder, but he accepts the merits of GP3 appear to be increasing.
"I've always considered this a sideways step," says the former McLaren AUTOSPORT BRDC Award winner. "Anyone who did well in the Euro Series over the last five or six years was always going to be a contender for a top GP2 drive. But I think GP3 is taking over in terms of strength of grids.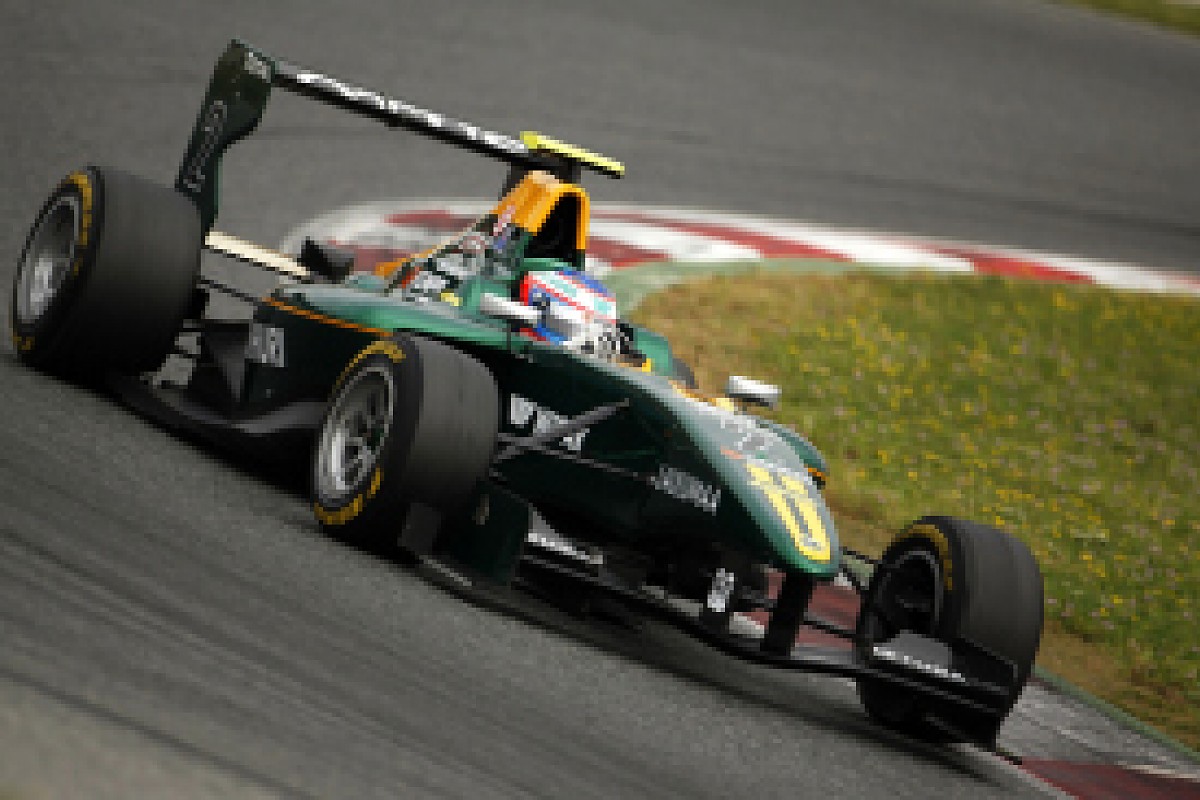 Bottas has an ART car at his disposal © LAT
"But the experience of F3 cannot be a bad thing. The setup work you can do on the cars in GP3 is more restrictive, and I think drivers that have only raced in one-make championships can be a bit blinkered.
"At the end of the day it doesn't matter to me where I race. This year we felt GP3 was the best option for my career - it's naturally going to be easier to be in touch with GP2 and Formula 1 teams on grand prix weekends. Now I just want to get out there and win."
Sims and Bottas aren't the only drivers to have decided that GP3 isn't such a bad move after all. The grid for this year is much stronger than the field Gutierrez had to beat in 2010, so much like it was the case in F3 last year - an exclusive title fight between these two is by no means guaranteed.