Normality is taking a back-seat for the entire UK population as the death toll caused by the deadly coronavirus topped 1200 over the past weekend and continues to rise by the day.
In an unprecedented peacetime restriction designed to halt the spread of the virus, the public was asked last week to stay at home, all 'non-essential' businesses entered into a period of hibernation and public gatherings of more than two people - excluding those you live with - were banned.
The virus has stopped the motorsport industry in its tracks and left no corner untouched, from Formula 1 right down to the UK's premier national categories, with Motorsport UK withdrawing permits for all sanctioned events until the start of July.
The British Touring Car Championship and its undercard package, including the British F4 championship, were set to get underway last weekend at Donington Park, but instead the likes of Power Maxed Racing and Fortec Motorsports were on lockdown.
In addition to running its pair of BTCC Vauxhall Astras, PMR also has a sideline in historic vehicle restoration and maintenance, customer motorsport projects in VW Cup and TCR UK, and in performance tuning, but has been unable to make use of time without racing as the ongoing projects in its workshop cannot be completed remotely.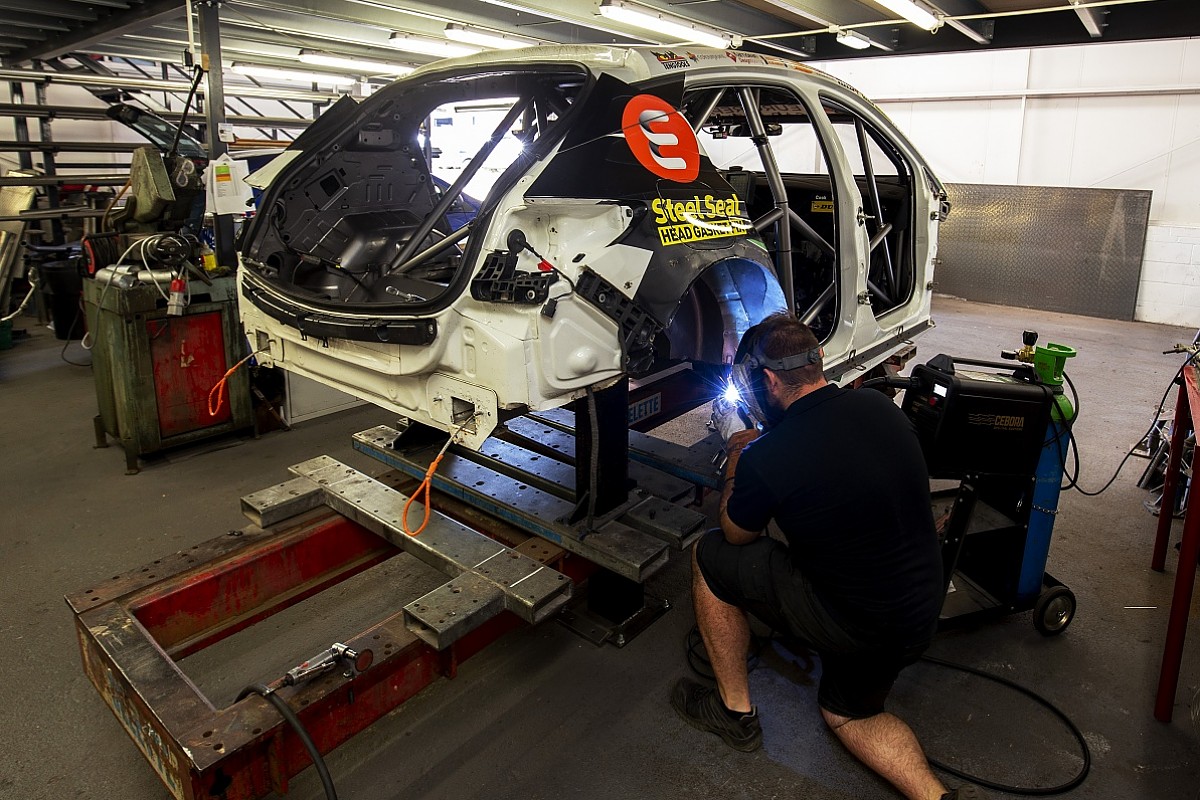 "At the minute everything is stopped so we can't do any of those jobs because it's non-essential," says team manager and technical director Martin Broadhurst.
"This has hit everybody - not unexpectedly, it was inevitable it was coming - but everybody had been gearing up to carry on as normal."
There's never a good time to put a hard stop on business, but for Fortec it has proven especially unfortunate. The team that ran Johnathan Hoggard to second in BRDC British F3 last year has recently upgraded its fleet of British F3 Tatuus chassis with aerodynamic and safety improvements, as well as a new engine from Mountune to replace the outgoing Cosworth units, but now cannot recoup the money it spent.
"It's a balance between making sure that the business is healthy the other side of all of this, but also you've got to think of people's welfare" Mark Lemmer
"It couldn't have come at a worse time financially," says Fortec boss Richard Dutton, whose Daventry-based team was due to enter three F4 Mygales at Donington.
"It's a disaster - all the money spent updating the [F3] cars and we're now not in a position to use the mileage that we paid for. Sponsors don't want to pay anything, because we're not doing anything. It's difficult to keep everyone happy; some people have paid some of the budget and they're not happy.
"We're just doing the best we can and trying to stay positive. It's a big problem, but I'm sure everyone is in the same boat."
It's not only national-based teams that are seeing repercussions from the hiatus. World Endurance Championship LMP2 points leader United Autosport made the "huge investment" of moving into 62,000-square-foot premises in Wakefield last year, which team co-owner Richard Dean (below on the podium in Bahrain) admits has quadrupled its overheads at the worst possible time.
"We've invested a lot of our reserves that I certainly didn't believe we needed for a day like today," Dean says. "I don't think anybody saw this one coming.
"When I look back at 'I wish I hadn't done this and I wish I hadn't done that', it's certainly one of the ones on the list where we'd have been in a better position if we hadn't done it."
At British GT and GT World Challenge Europe squad Barwell Motorsport's workshop in Leatherhead, the lights are off too.
"It's a balance between making sure that the business is healthy the other side of all of this, but also you've got to think of people's welfare," team boss Mark Lemmer says.
"Basically the workshops here are now on shutdown. There's nobody coming in because it's not an essential business."
Like PMR, Barwell has a small fabrication department that Lemmer says helps it "save a lot of money" by making its pit equipment in-house and "occasionally" fulfilling commissions from other teams.
However, Lemmer concedes that Barwell is "probably too small" to earn a government commission to fabricate components necessary to assist the NHS, such as parts for use in ventilators, that would allow it to get back to work.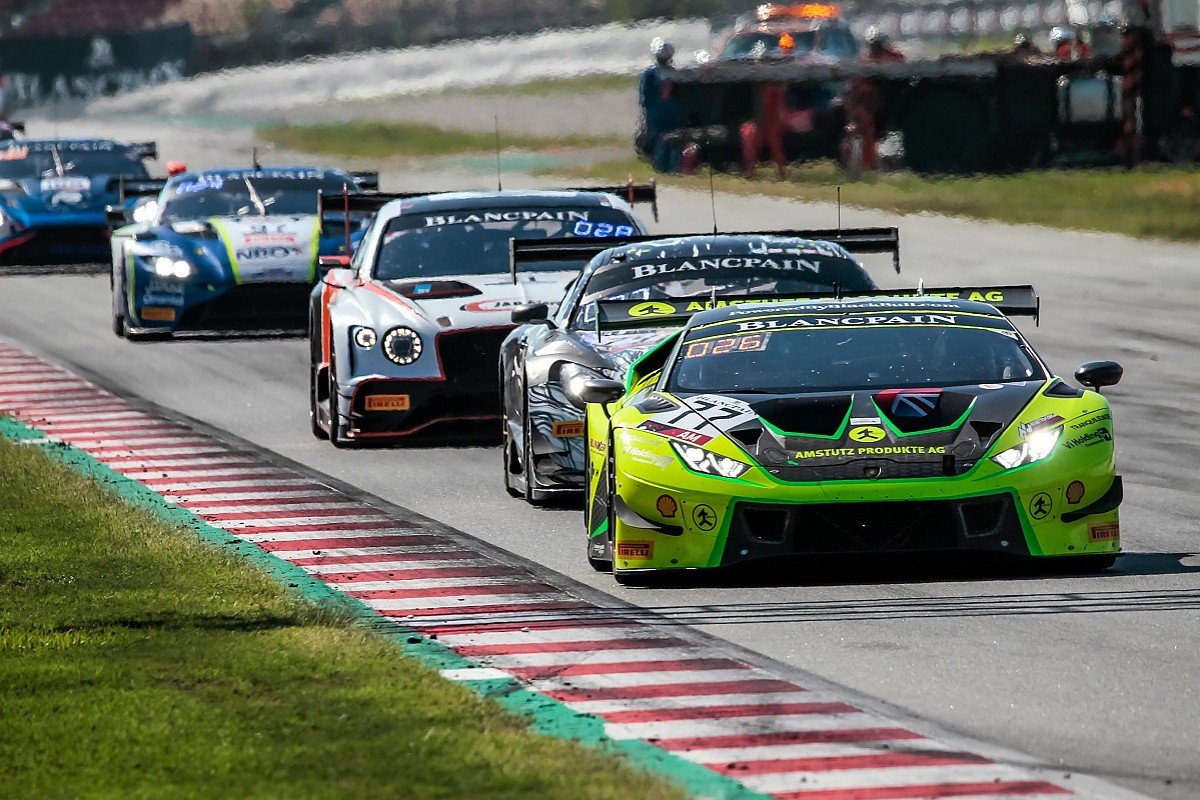 Broadhurst says PMR has also applied to use its fabrication expertise to help with the anticipated shortage of ventilators, but concedes that "the small people in the chain are not going to get a look-in, because the likes of Dyson and Nissan have already got that massive structure that they can design it and make it in-house without having to go external."
UK chancellor Rishi Sunak has said the government will help small businesses to stay afloat by paying 80% of workers' wages through its Coronavirus Job Retention Scheme, and is also offering loans of up to £5million to small and medium businesses with a Coronavirus Business Interruption Loan Scheme. For teams with full-time staff, its pledge could prove a vital lifeline.
"We all have to presume that life at some point is going to get back to normal and motorsport is going to get back to normal and if it does, we're going to need our people" Richard Dean
"I think the government are doing everything they can for business. They've reacted pretty quickly," Lemmer says.
"The feeling I get is they want small businesses to be able to hibernate throughout this so that we can come out the other side and continue employing people.
"By giving small businesses a clear indication that we can send [employees] home, do the right thing and potentially not having it cost the company too much money, as well as offering the ability to loan money, it all helps."
But regardless of how big or small the team, the money pot isn't finite and government top-ups are just that. Dean says United Autosports has around 40 people that depend on the team for their income, including those working in different divisions of the business such as its historic road and race car restorations, and in its capacity as the UK agent for HRX racewear and Stilo helmets.
"We're in no different a position to any other motorsport team where if there's no racing then you've got no work and you can't invoice anybody," says Dean.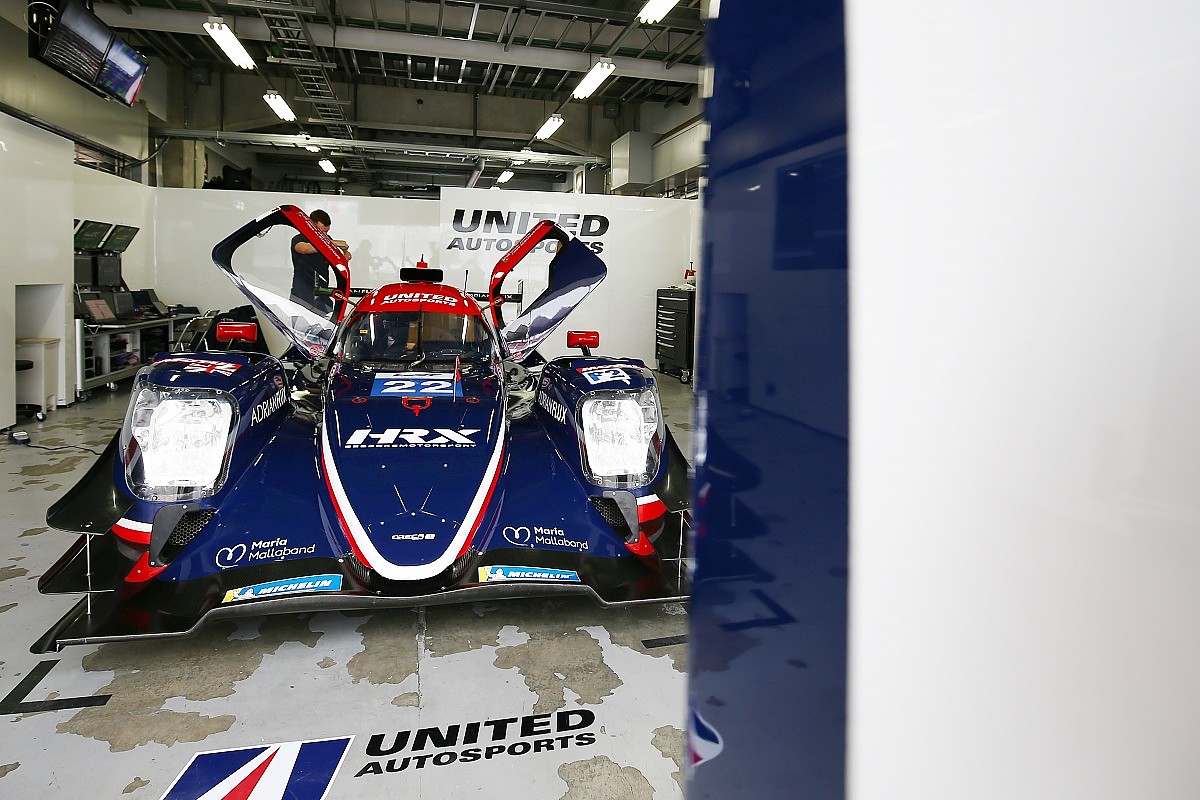 "I didn't go to business school, but I'm pretty sure that the first lesson would have been 'if you can't invoice anybody, then you haven't got a business'. That's the case with us, no matter how big we are."
The planning and contingency measures are made harder by the fact that nobody knows how long the shutdown will go on for - especially if, as expected, it surpasses the three-week review period suggested last week by the prime minister. England's deputy chief medical officer, Dr Jenny Harries, said on Sunday that it could be up to six months before life in the UK returns to "normal".
"We've had to follow the guidelines and close down for the three weeks," says Broadhurst. "Then at the end of that we might be closed for another three weeks, we just don't know yet. But you need that flexibility when we come out the other side of it."
Of the teams Autosport spoke to, all were optimistic that they would be able to carry on.
Broadhurst says PMR runs "quite a skeleton crew even when we're racing", with around eight full-time staff at its Warwickshire HQ (pictured below), "so we're a little bit more fortunate that there's not so many bodies", while Dean plans to keep all of United's staff for the foreseeable future, with many having loyally stuck with him since his days running Team JLR in Formula Ford and subsequently Ginetta.
"We all have to presume that life at some point is going to get back to normal and motorsport is going to get back to normal and if it does, we're going to need our people," says Dean.
"It's alright having a great building and a team name, but if you've got no staff then you haven't got a team. We haven't laid anybody off yet - we don't intend to.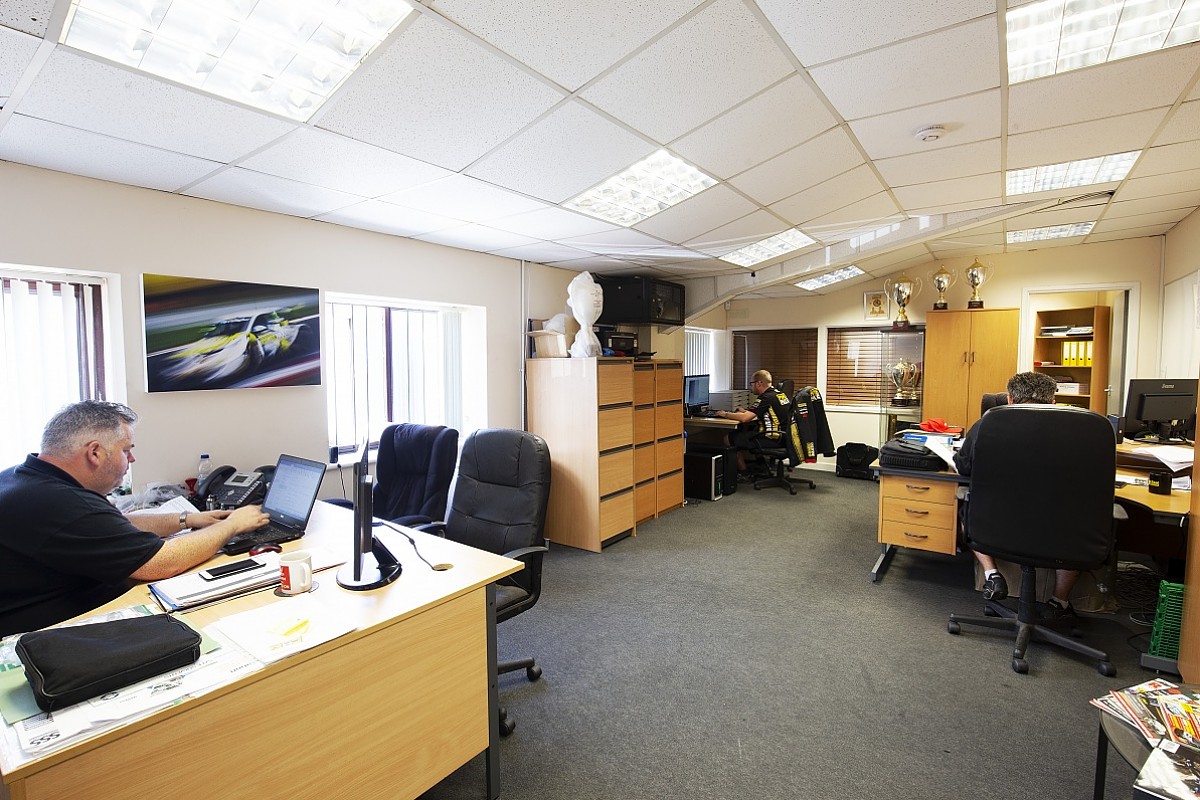 "Obviously we can't do that indefinitely and neither can anybody else in any other business, but we've reacted as fast as we can to put ourselves into a position to last until the next race on our schedule that hasn't yet been postponed, in July at Paul Ricard [in the European Le Mans Series].
"We own everything so we're in a fortunate position, but if it goes on for a year it might be a lot more difficult. We've just got to get through it the best we can" Richard Dutton
"There's an argument that the smaller teams can ride this out for longer, especially if we continue to stay loyal to all our people, but the benefit we have is we've got an awful lot of customers and certainly everybody has been standing by us so that we're in a position to come back out of this."
Likewise, Fortec and Barwell assured Autosport that they have no plans to downsize for the foreseeable future.
"We're making sure everyone is safe at home and that's it," says Dutton. "As soon as we know when we can come back and get going again, we will. If there was a race meeting this weekend, we could be there.
"A lot of race teams have got things on mortgages but we own everything so we're in a fortunate position, but if it goes on for a year it might be a lot more difficult. We've just got to get through it the best we can and as it changes, we have to as well."
"We're lucky we're a very established team with solid foundations, we own all of our kit and we don't have any real debt so we're in a very positive position, but I do feel for people that are in a more precarious position," adds Lemmer, who is quick to praise the support of his team's long-term customers.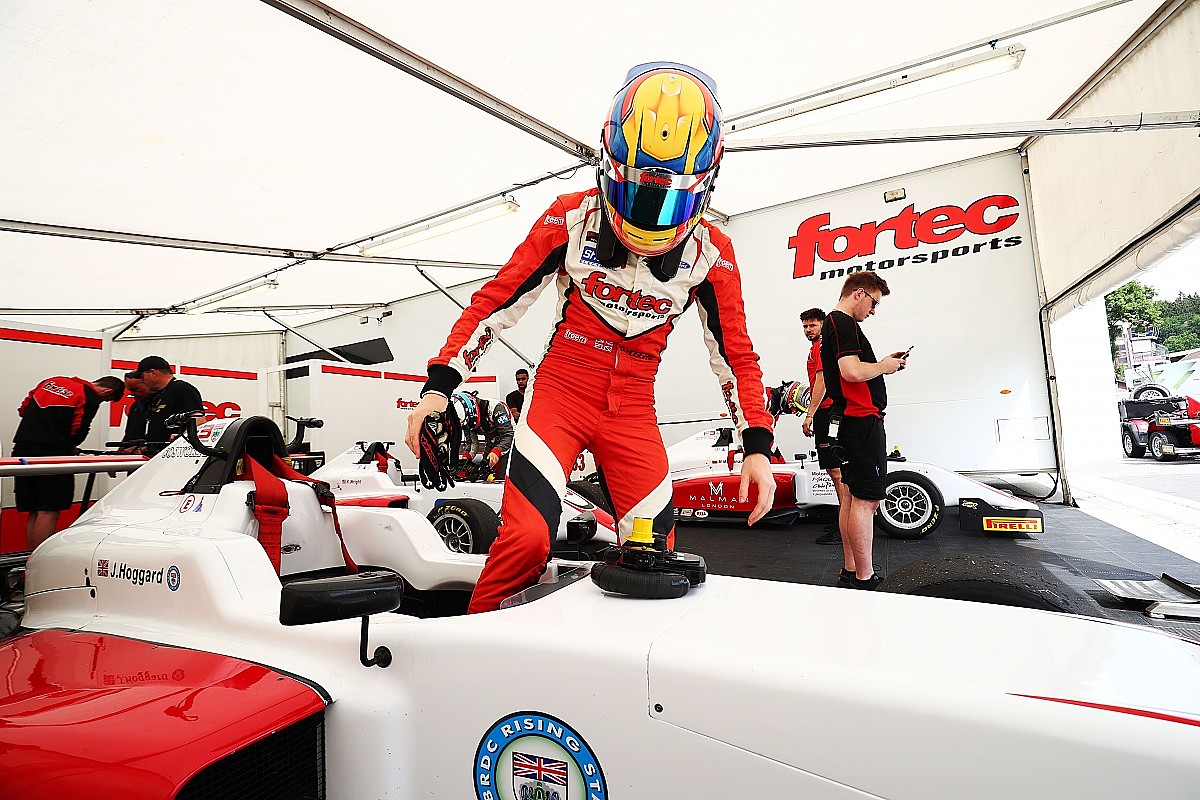 "They're very positive looking towards the future, so at the moment we're all hoping that when there are some races to do, we'll be able to get going again."
All the same, it would be foolish to think that motorsport won't be any different going forward. It will surely resume at some stage - as Dean points out, the number of people it employs and the contribution to the economy it makes means "it's too big an industry to stop" - but the likelihood is that not every organisation will survive.
"It doesn't matter what the company does, you're going to be left with a monthly overhead," says Lemmer.
"At each company it's going to come down to how they can fund that monthly overhead. There's a cut-off point for all businesses."
Broadhurst too anticipates that some companies could fall by the wayside, and the repercussions could be felt further, with championship organisers admitting defeat and moving on to other things.
"Over the 25 years that I've done it, motorsport in the UK has expanded hugely in terms of how many people have motorsport companies and how many championships there are," he says. "So it will scale back - I'm sure.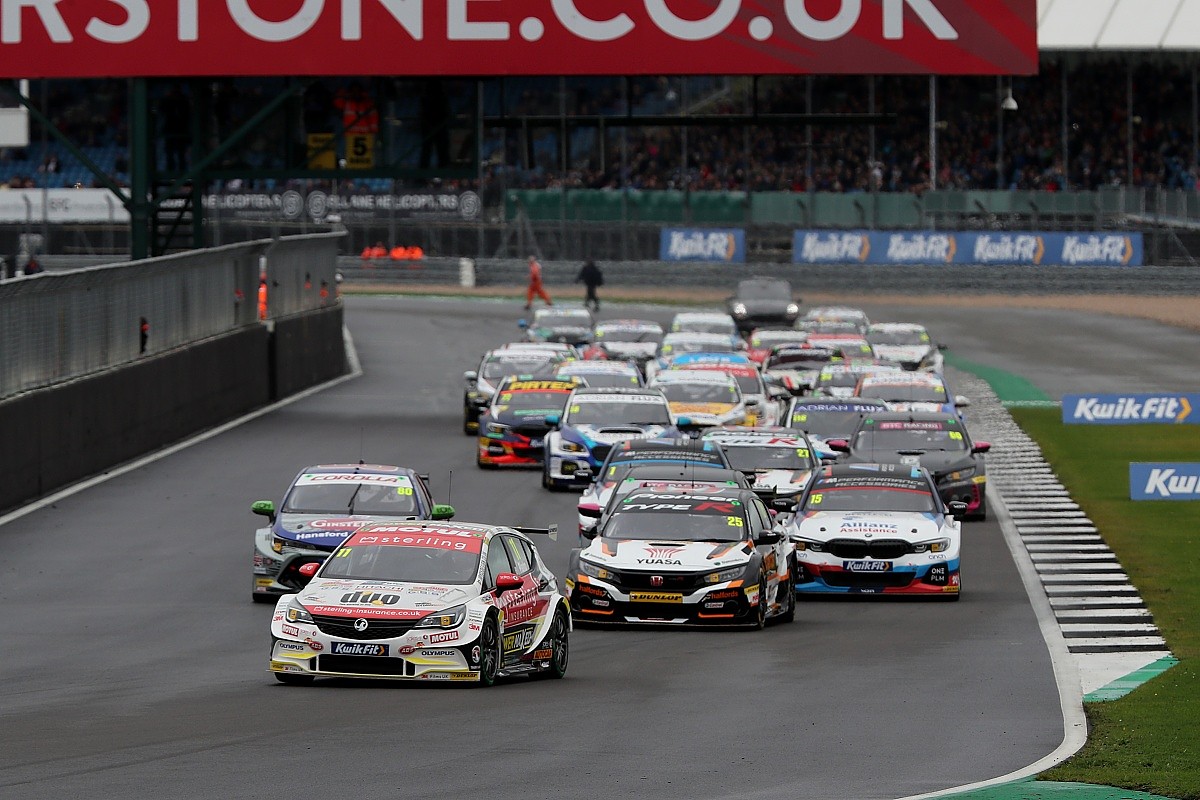 "I don't think you can say anybody is fine coming out of it, because we just don't have that visibility, but we're fully committed as it stands at the minute that when the championship kicks off, we're going to be ready."
But as Lemmer points out, it's not necessarily all bad news.
"I don't think you can say anybody is fine coming out of it, because we just don't have that visibility" Martin Broadhurst
"We'll probably have a different view on a lot of things on the other side of this, it's going to make businesses and people question waste and efficiency and how they treat others," he says.
"Motorsport is an extremely ruthless sport, and it's the nature of any professional competitive sport that people become very single-minded and focused, but I think a difficult situation like this brings a bit of balance back to that."
Amid the devastation left in the wake of COVID-19, motorsport can only look forward to a return to normality. Whatever that looks like, though, is anybody's guess.
If your business has been affected by the coronavirus pandemic, Motorsport Network wants to hear from you. Please complete this simple survey by clicking here