When Fernando Alonso climbed aboard the Toyota Hilux with Marc Coma at his right hand less than three months ago, no one could have convinced the double Formula 1 world champion that it would take him so little time to collect his first rally raid podium trophy.
The South African division of Toyota's factory Gazoo Racing programme - which is responsible for the Dakar Rally effort - didn't even appear likely to give Alonso the opportunity to fight for actual results before his debut on the Dakar Rally itself in January 2020.
Even before an agreement with Alonso was finalised, it was clear that the objective was just giving him a chance to adapt to this new speciality as quickly as possible, get as many kilometres of experience as he could and learn the rhythm of the discipline with Coma - a five-time Dakar winner in the motorcycle category but a debutant in the co-driver's seat.
But when Alonso tries to surprise, he usually does. He came into the Toyota Dakar team with the aura of a motor racing legend, having just clinched the World Endurance Championship title. Yet team boss Glyn Hall made clear that Alonso quickly adapted to his team and started learning from the very first minute.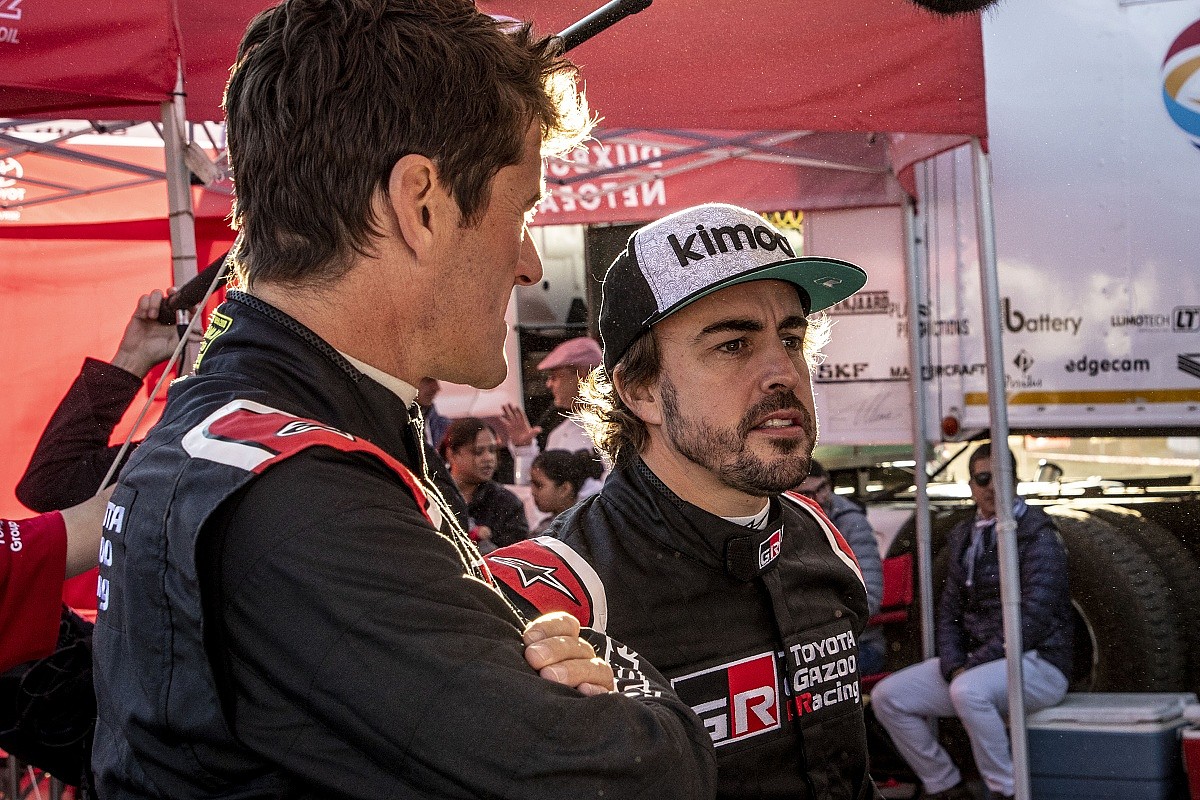 In the team they open their eyes widely every time Alonso provides technical comments from his experience in F1 or raises alternatives ways of doing things. And that's not because his suggestions are impossible, but because they are amazed at the breadth of his technical knowledge.
After using South African national event the Lichtenburg 400 for their debut, Alonso and Coma headed for the complicated Morocco Rally to sample its rocky terrain and give Alonso a first taste of dunes in competition.
Up against an entry list that included almost every likely major 2020 Dakar contender, Alonso managed to sneak into the top 10 times on three of the five stages.
"I am also surprised by his ability to control himself: he is a competitor born to win and who wants to win, but that's complicated, since everything is new" Team boss Glyn Hall
And last week, in Saudi Arabia, they stepped onto the third step of the Ula-Neom Rally podium.
Admittedly, the likes of Carlos Sainz Sr, Nasser Al-Attiyah and Stephane Peterhansel were not in attendance in Saudi.
But Alonso and Coma were up against local drivers who know the rally's terrain from top to bottom. Winner Yazeed Al Rajhi (who was seventh on the 2019 Dakar), Khalid Al Qassimi and Yasir Bin Seaidan have thousands of kilometres behind them, with years of experience in raids and cross-country rally cars.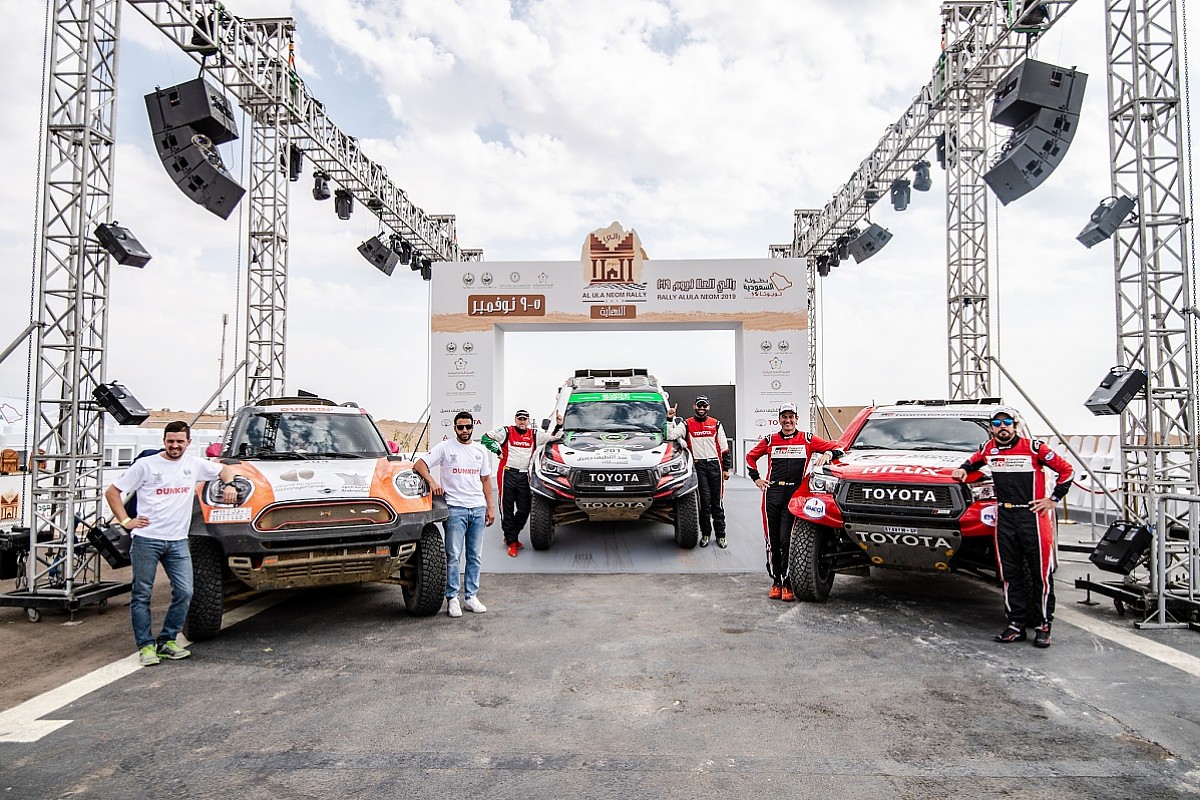 Although the course of the Saudi event was not the same as the one David Castera and his team are preparing for the first Dakar in the Middle East, the hard terrain, complicated navigation and the Saudi desert have been an important experience for Alonso and Coma.
"I am impressed by Fernando for his completely open attitude to learning every detail," says Hall. "He has a lot of new things to learn and he does it every day, no matter how tiny they are.
The great challenge for Alonso will be to manage that race pace during the 12 stages that will make up the 2020 Dakar
"But I'm also surprised by his ability to control himself: he is a competitor born to win and who wants to win, but that's complicated, since everything is new.
"For someone so successful this is a very, very complicated exercise to do, so it's impressive that Fernando can learn so many new things and maintain total control."
This is perhaps one of the most positive points of these first 80 days as a rally raid driver for Alonso: he is able to sacrifice his thirst for victory in order to continue adding kilometres of experience without damaging the car and being able to finish the stages.
Having said that, the heavy accident he suffered on the third day of the Morocco Rally in the middle of a dry river also accelerated his learning curve.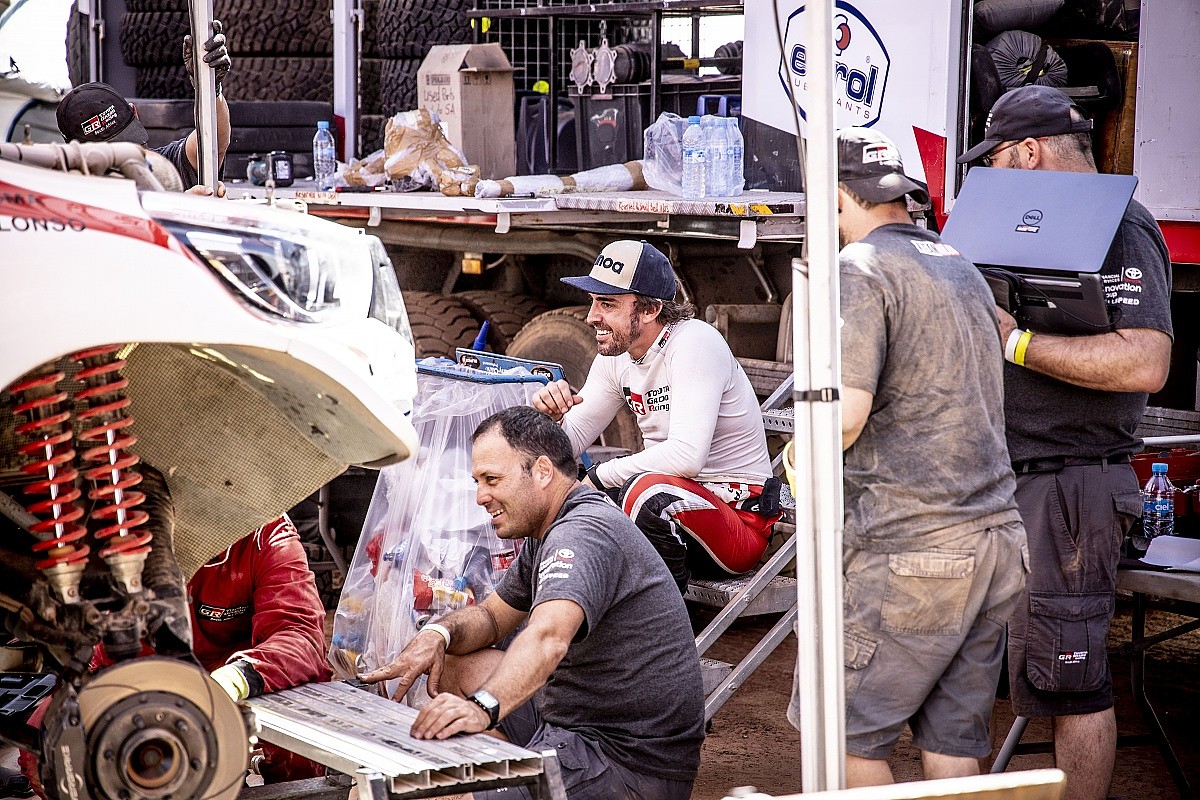 Although the ability to judge the right race pace at all times is key in a speciality like cross-country rallying, this can only be acquired by clocking up competition kilometres.
Alonso and Coma have completed more rallies in the four months before the Dakar than many of the favorites for victory, but they will only have 10 competitive days (around 2800 timed kilometres) behind them before the Saudi event.
So the great challenge for Alonso will be to manage that race pace during the 12 stages that will make up the 2020 Dakar - not going too fast when the terrain and navigation are complex, and raising his pace when the occasion requires it.
Coma will play a key role in this. He knows how to win on two wheels, but he's also had to learn, with the help of his team-mates at Gazoo Racing, about what's required as a co-driver, and how to manage the traps that often lurk in the Dakar roadbook.
"[Alonso] already has a lot of speed, now he needs the experience. They are ready for the Dakar, but every kilometre of extra training will be positive," a Toyota source tells Autosport.
The dunes make up more of the terrain in the second week of the new Dakar, so Toyota has added another three days of private testing in Abu Dhabi in the first weeks of December to polish Alonso's sand technique.
Although Toyota recognises that Alonso has not been trapped on a dune since August, all experience counts in the most complex terrain he'll face in this new adventure. The biggest challenge of Alonso's motorsport career so far awaits him after Christmas.