Reigning British Touring Car champion Ash Sutton will remain at the Laser Tools Racing Infiniti squad for 2021 as part of an expanded three-car line-up.

Sutton took his second BTCC crown this year at the wheel of a heavily-reworked Infiniti Q50 - which first appeared in the series back in 2015 as part of a short-lived works effort.
He claimed five wins in the car, as he narrowly defeated Colin Turkington to land the title.
PLUS: The Villeneuve-esque engineer's dream who lit up BTCC 2020
The third Infiniti Q50, which were developed across the 2019-20 off-season by Sutton's old BMR Engineering crew, has been facilitated by what is termed "an alliance" between Laser Tools and Team Hard.
Hard, meanwhile, will run a four-car line-up of new-build Cupra Leons.
The LTR/BMR tie-up had two of the BTCC TBL entrants' licences, while Hard had three.
Jack Goff, Glynn Geddie and BTCC returnee Aron Taylor-Smith have already been announced as driving Cupras next year.
Autosport understands that the alliance's sixth and seventh TBLs are those belonging to Carl Boardley, whose BMW 125i M Sport was run by Hard this year.
As a result, Boardley will drive the additional Infiniti, alongside Sutton and Aiden Moffat, the son of LTR principal Bob Moffat.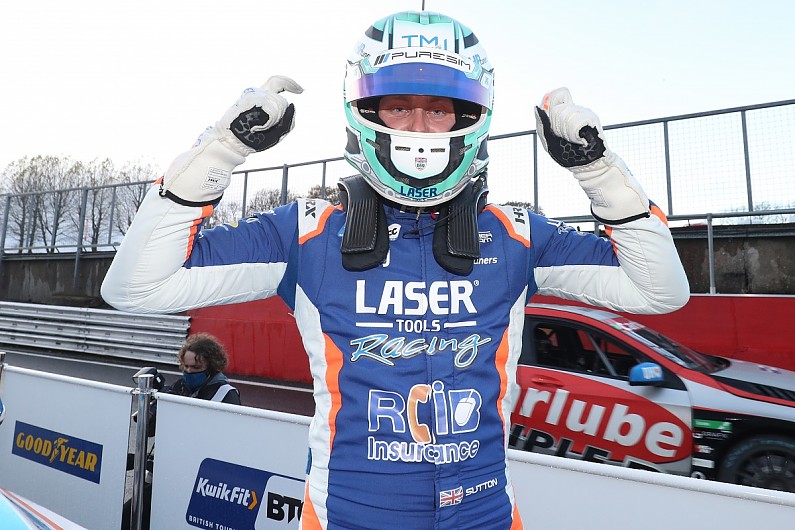 Speculation had linked Sutton with a possible move to the West Surrey Racing BMW team for 2021 but he will instead remain with his title-winning combination from this year.
BTCC insiders insist that Stephen Jelley is almost certain to line up at WSR alongside four-time champion Turkington and Tom Oliphant.
Sutton said: "2020 was a year to remember - a new car, a new team and three championships [overall drivers, plus independent drivers and teams] at the end of it.
"Breaking up that championship-winning package wouldn't have been a wise move, so to be flying the flag for Laser Tools Racing again in 2021 is absolutely mega!
"To continue working alongside Aiden again for next year means we can pick up where we left off, but with the added bonus of getting stuck into a testing programme over the winter.
"It's great to have the addition of Carl Boardley and Team Hard with us for the upcoming season. To have a third Infiniti on the grid will speed up the development with the car, conditions and direction of set-up changes throughout a weekend.
"My personal goal for next year is no different to the goal me and the crew set out for last season and that was to win.
"But this time we have the added bonus of already having raced at each track, which means we will be more prepared coming into each weekend and able to attack with a clearer direction of what we want."
Boardley (pictured below) added: "Getting my hands on an Infiniti Q50 at this early stage provides us with a solid platform to prepare everything off track so we can hit the ground running when it all kicks off."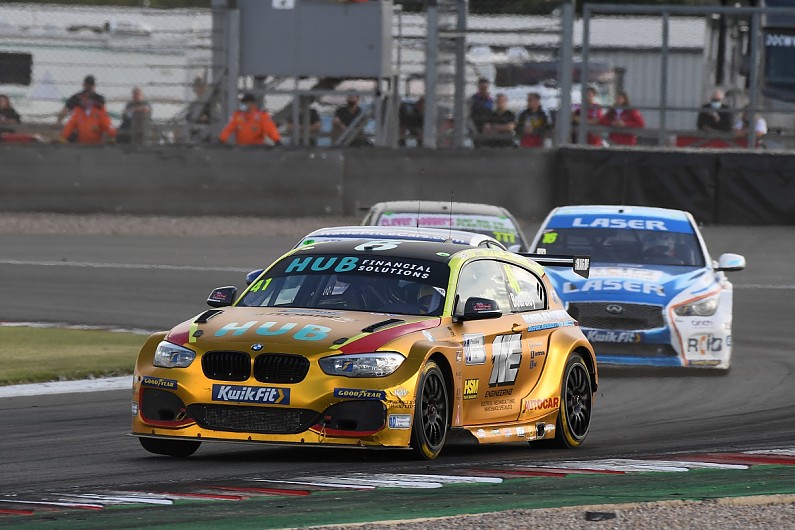 While Team Hard boss Tony Gilham said "this is an essential part of the package as we aspire to keep developing and improving as a team, and there is no better way to learn than working with the best in the business", LTR chief Bob Moffat said that the collaboration would help his squad too.
"Having worked commercially with both BMR and Tony Gilham at Team Hard for a number of years, and with our team's amazing success in 2020, I feel that now is the time to elevate Laser Tools Racing to another level," said Moffat.
"With Tony Gilham's experience and energy, and Team Hard's reputation for providing first-rate corporate hospitality, track-day experiences and motorsport corporate entertainment, we are now in a very good position to offer both team sponsors and fans a world-class experience in Britain's most prestigious motorsport series."