Double Renault Clio Cup champion Mike Bushell will pause his duties as British Touring Car title contender Rory Butcher's engineer to replace Butcher's team-mate Sam Tordoff at Knockhill this weekend.
Bushell, who has 59 BTCC starts as a driver under his belt, had to withdraw from a drive with Team Hard racing on the eve of the 2019 season due to budget issues, and has instead helped Butcher to what would be his highest BTCC championship finish of fifth, with three events remaining.
He will drive the AmDTuning.com Honda Civic Type R usually raced by Tordoff, who will miss the Knockhill race meeting following the tragic passing of his newborn son, Arlo.
The decision to put Bushell in the car has been made with the full agreement of Tordoff and his family.
AmDTuning.com boss Shaun Hollamby said: "Sam and the Tordoff family saw Mike as a natural choice.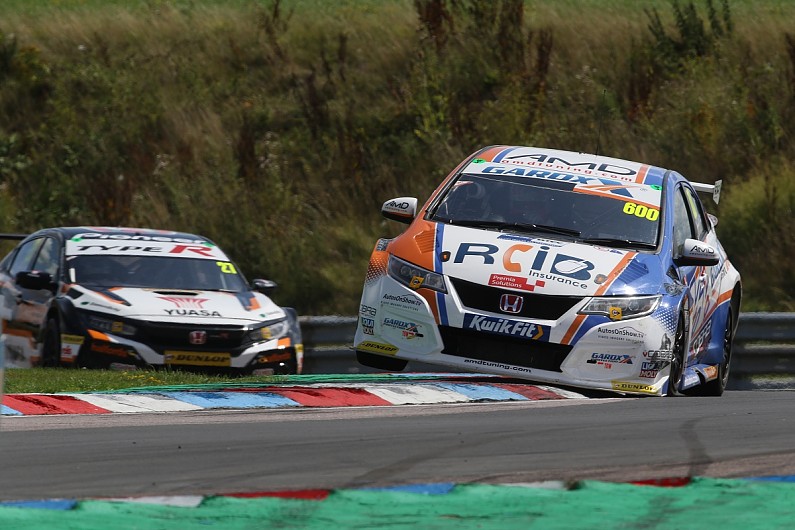 "The whole team has made huge steps forward this season, and Sam has been integral in pushing the team forward over the last 10 months.
"Without Sam's strong work ethic and determination the team wouldn't have been in the strong position that we are currently in.
"Mike was his first choice as substitute driver, as they have worked together throughout the season.
"There is no pressure on Mike in terms of results and the priority this weekend is to show full respect to Sam, his wife Georgina and the Tordoff family at this difficult time."
Bushell made his top-flight BTCC debut at Knockhill in 2013 in an IP Racing-run Chevrolet Cruze in a one-off appearance.
He then contested a full campaign for AmDTuning.com in a Ford Focus in 2015, before returning for another season in 2018 driving a Team Hard VW CC. The highlight was a fifth position at the opening meeting of the year at Brands Hatch.
After his drive fell through, Bushell has worked well with Butcher, the latter crediting Bushell for his upturn in form which has also yielded two race wins this term.