British Touring Car Championship race winner Rory Butcher says his relationship with engineer Mike Bushell is "made in heaven", after the two partnered when Bushell's 2019 drive collapsed.
Double Renault UK Clio Cup champion Bushell was the first driver to commit to the 2019 BTCC season, and was set to remain at the Team Hard outfit and compete in a Volkswagen CC.
But on the eve of pre-season testing, Bushell had to withdraw due to budget issues and was replaced by four-time race winner Jack Goff.
Bushell then joined AmD Tuning to operate as Butcher's race engineer, which has resulted in Butcher's first two wins in the BTCC and he now sits third in the standings - the top non-BMW driver and ahead of the newer-spec Honda Civics in the series.
Last year Butcher drove an MG with the AmD squad in his first full season in the BTCC, but he and 2016 series runner-up Sam Tordoff switched to older-spec Civics with the team this year. It lies third in the teams' standings.
Butcher heralded the impact Bushell has had in improving his confidence, telling Autosport: "It's incredible working with a driver who is of the same calibre as myself.
"[Bushell] has the same experience, he has a really intelligent, engineering mind.
"I've got an engineer and also another driver who has recent experience of a [Next Generation Touring] car.
"It's like a partnership made in heaven.
"We are talking about lines and curb strikes, this and that, and I'm going out there and I have a level of confidence that I've never had before."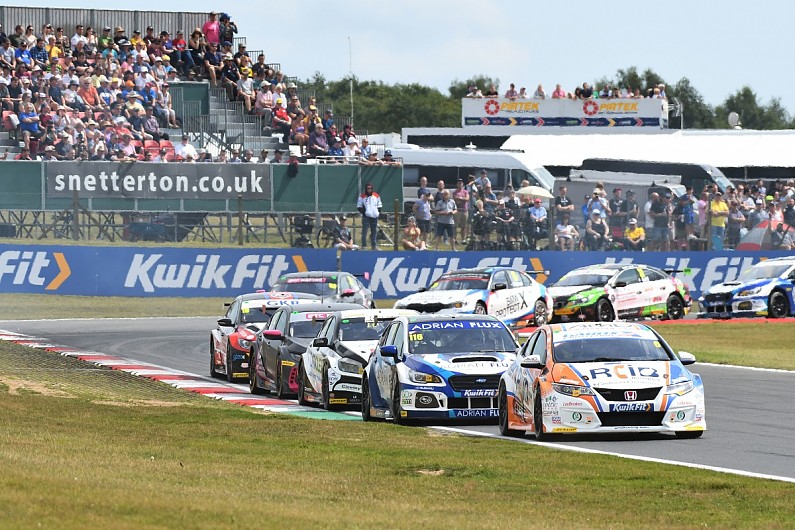 AmD team boss Shaun Hollamby added: "They're both similar.
"I know Mike well from when we ran him in 2016, he's a good guy.
"He was let down a bit at the start of the year with his drive and it's good for us to have him involved.
"Him and Rory really gel, that's the most important thing with an engineer.
"That's worked fantastically well."
Butcher reckoned that if his strong form in the first half of the season could continue then he did not need outright success in order to outscore factory-supported Honda squad Team Dynamics, which runs with the newer FK8-generation Civic Type R.
"It's not a championship where you have to win all the races, I've just got the play the same game at the time.
"I don't know where we'll end up but if I can take advantage of the times I'm really quick and bag some podiums, and then when it's not so good get points, I'll think we'll be in a good place."