Bruno Senna has hit out at Ginetta driver Charlie Robertson for "completely destroying" his Rebellion team's race in the Bahrain World Endurance Championship round.
Senna spun the Rebellion-Gibson R-13 at Turn 2 when he was tagged by the Ginetta-AER G60-LT-P1 on the opening lap of the Bahrain 8 Hours and dropped to the back of the field.
The car co-driven by Gustavo Menezes and Norman Nato subsequently lost nearly six minutes in the third hour with a gearbox problem, which Senna believes was most likely caused by the clash.
"They guy completely destroyed our race," Senna told Autosport. "I know he made a mistake, lost control of the car, but he completely took me out."
Senna explained that the impact from the Ginetta Robertson shared with Ben Hanley and Jordan King was taken by the Rebellion on the left rear wheel.
He suggested that this probably resulted in the transmission problems that were solved by changing the gearshift actuator.
"I was having gearshift issues in that first stint already," he explained. "We last had this problem a year ago, and we haven't done anything different from usual apart from that shock at Turn 1."
Rebellion team manager Bart Hayden stressed that there will never be any way of knowing for certain that the impact in the first-lap clash caused the problem.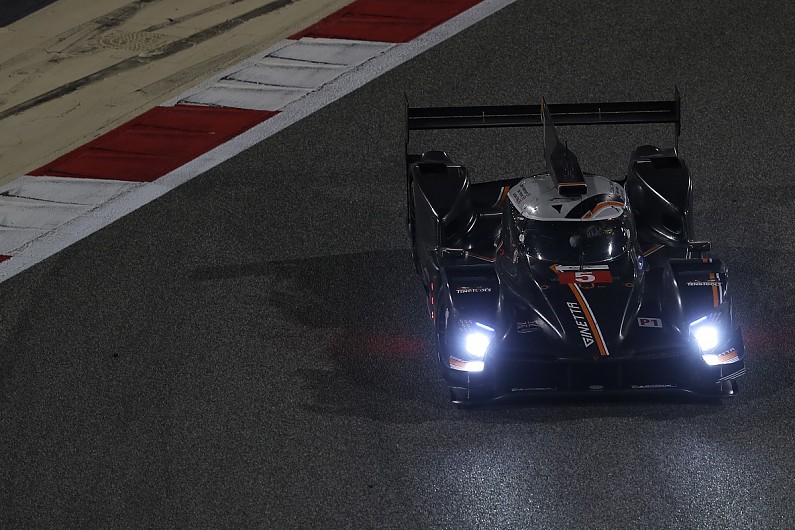 Robertson held his hand up and accepted blame for the first-lap incident, explaining that he had got on the throttle too early while off the racing line on the outside of Turn 1.
Senna insisted that the solo Rebellion, which ended up three laps down on the winning Toyota in third in Bahrain, had the performance to score to follow up on its Shanghai WEC victory.
"Today we could have won this race — we had the car, we had the pace," he said. "Even with the spin at Turn 1, we would have been able to fight with Toyota."
Senna also questioned why Robertson was not penalised for his part in the incident.
He pointed to the deferred 10-second time penalty he received for an incident in free practice at the Shanghai WEC round in November after contact with the #54 GTE Am class Ferrari.
"It's not my place to say whether he should get a penalty; I'm just saying we should all be judged the same," he said.
"In Shanghai, I overtook the Ferrari, retook the line and he ran into the back of me when I got on the brakes.
"I don't think I made an error but I got a penalty; here someone clearly made an error and didn't get a penalty."