Only seven international drivers have won the Bathurst 1000. Canadian-turned-Australian Allan Moffat has four to his name, and names joining him on the list include Win Percy, Jacky Ickx and Rickard Rydell.
This week, IndyCar regulars Sebastien Bourdais and Simona de Silvestro will contest the race for the first time, while Alex Premat and Oliver Gavin return.
In 2013, Audi DTM star Mattias Ekstrom was in Bourdais' and de Silvestro's shoes, a first-time visitor, racing a Triple Eight Commodore with Andy Priaulx.
"The track itself, if you like racing it's a 'must' place to go," Ekstrom enthuses. "Especially to walk a lap, but if you could have a passenger ride, that's probably as good as it gets.
"The Nurburgring is the coolest we have in Europe and Bathurst is the coolest you have in Australia. But, for me, because it's so close between the walls at Bathurst, it feels more like a rally stage than a racetrack."
THE CIRCUIT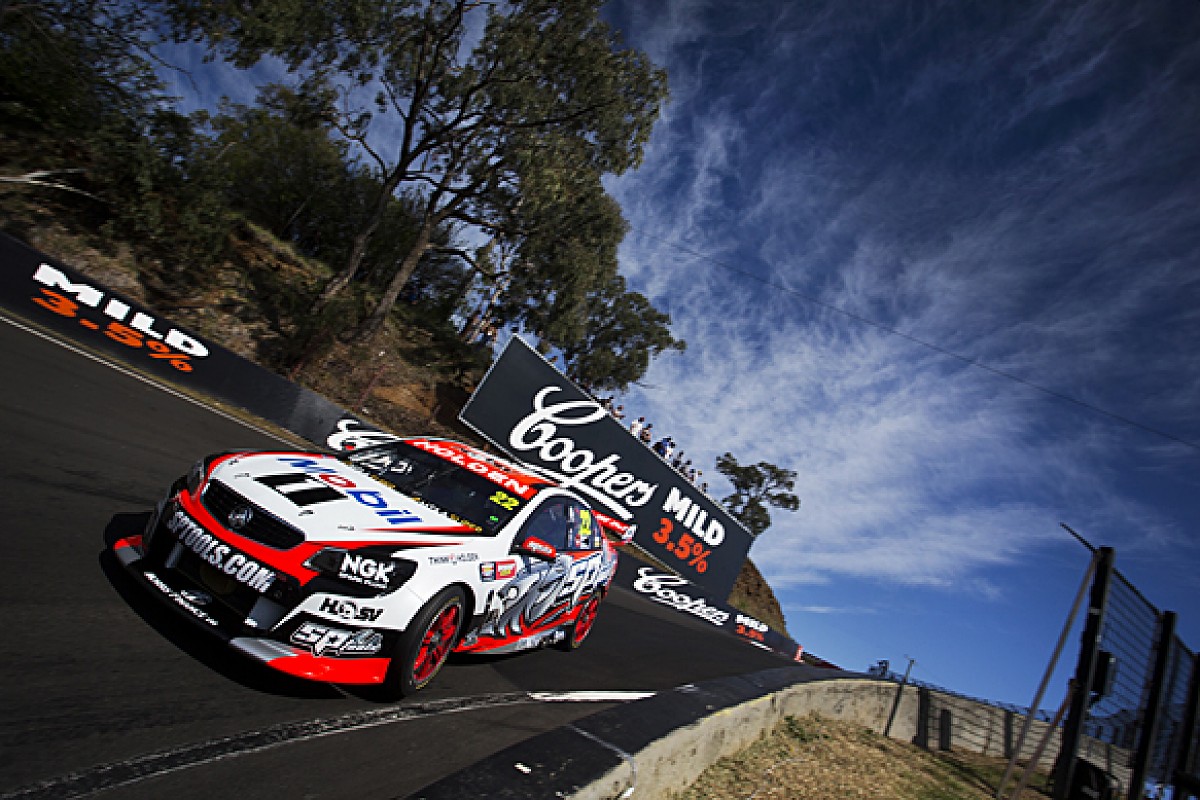 No matter how many videos you watch, the elevation up Mountain Straight is an eye-opener for first-time visitors. Then it's a wild, ascending-then-descending ride across the top, and a run back down via the Chase.
"If you watch it on TV, you can't really get the read of the track because the elevation change when you exit Turn 1 is much more than you can imagine," Ekstrom says.
"At the top, there is some banking you don't really see, and also how narrow and tight it is, and how many concrete walls there are. So when you go up through Turns 4 and 5 for the first time on foot, it's really surreal, then you come up to the top.
"Then from Skyline going down - the right, the left, the right - it's so tight where the walls are, it's amazing.
"And again, the elevation change when you go out of Forrest's Elbow. You feel the car is so light because it's all going down, and you hit the gas, and you're like, 'OK', and you come down Conrod Straight to the crest and the car is nearly spinning the tyres and you hit 300[km/h] going down into the Chase.
"That's probably the fastest corner I've ever done, because with new tyres it's flat, but with used tyres... just flat. Braking into the Chase is where you realise just how fast you are going."
THE ATMOSPHERE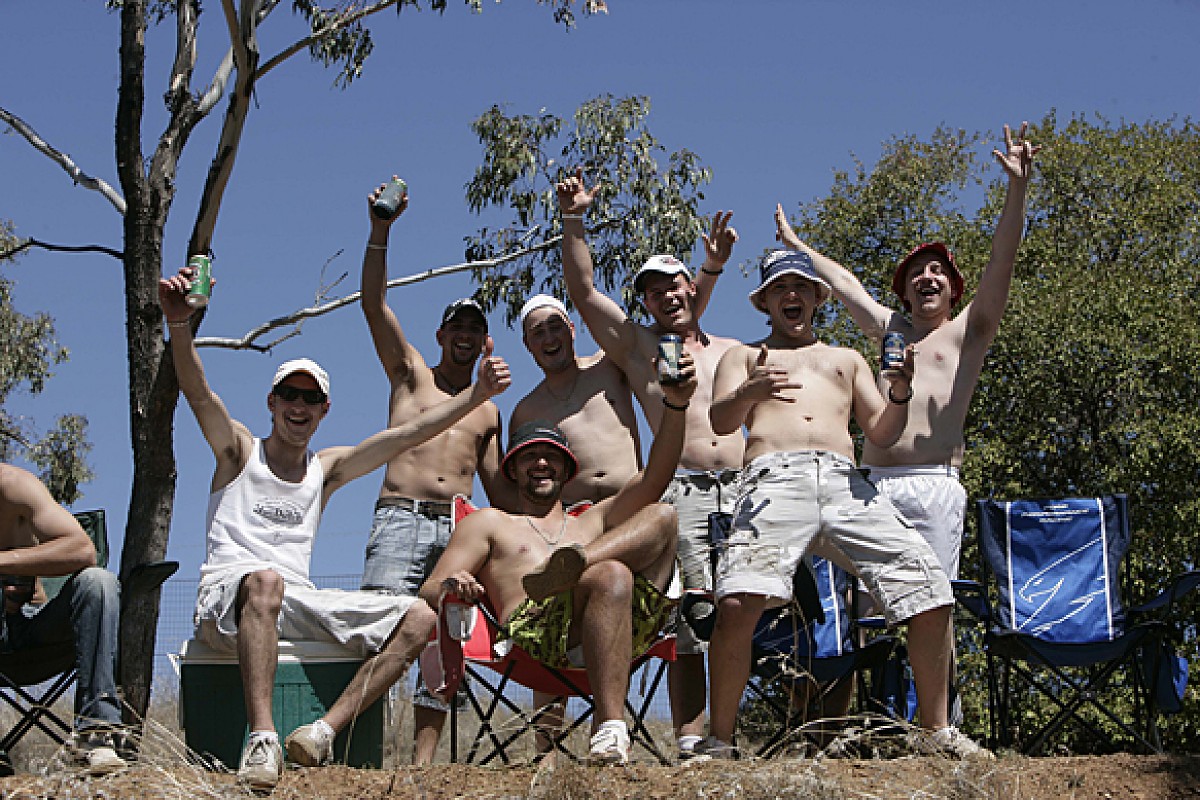 The crowd at the top of Mount Panorama resembles a sea of humanity, similar to the Nurburgring 24 Hours or Rally Finland. It's become slightly more tame in recent years, through measures including restricting fans to taking only one carton of 24 beers, per person, per day.
Last year's four-day crowd was recorded at 195,261, the bulk of whom camp at the track, and most of those at the top.
Some arrive a week before the race, setting up an infrastructure well beyond your standard tent.
"It's very cool," Ekstrom says of the atmosphere. "And the way the fans are is also completely bizarre.
"It's all camping, it's all crazy and the fans are cheering for their Holden or their Ford. I have to admit it's more extreme than I ever thought.
"Down in the paddock, it's more open, more fan-friendly than the DTM. They can walk up to the garage door and see what you're working on."
THE PREPARATION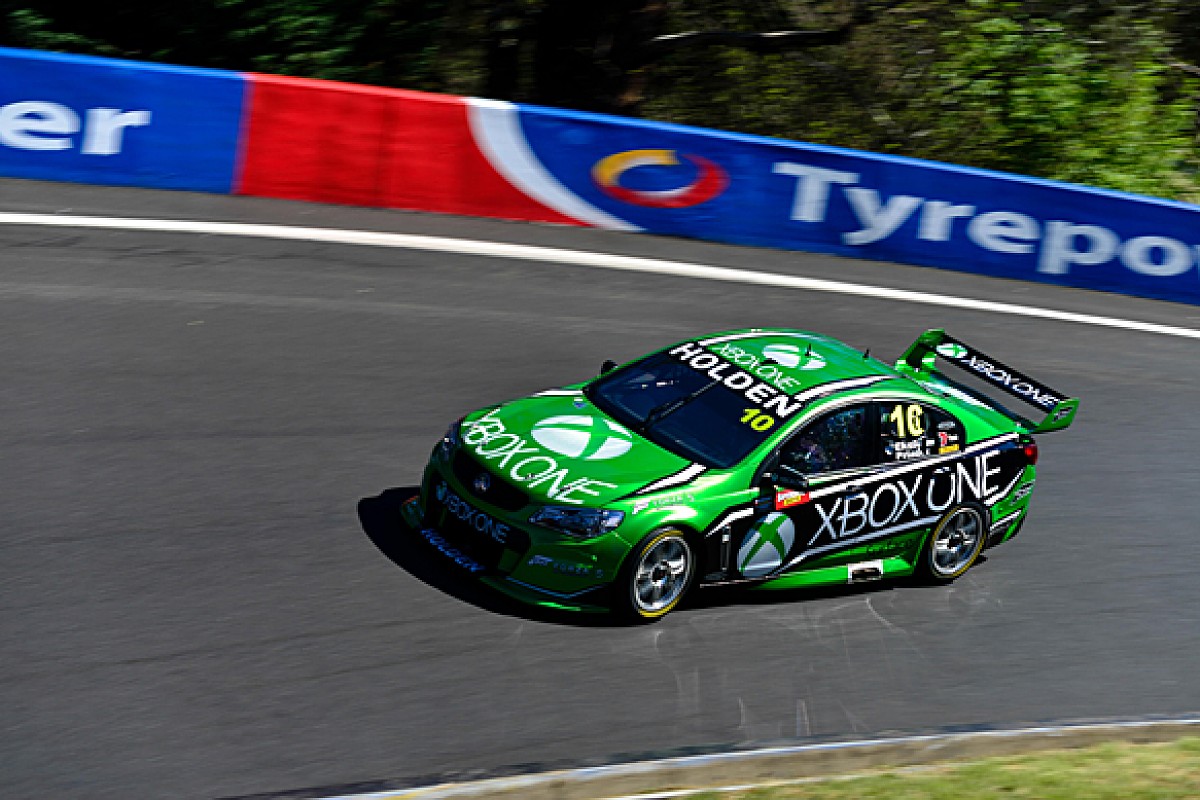 Before getting to Bathurst, Ekstrom reckons he had completed 150 laps - nearly a race distance - on a simulator arranged by Triple Eight, followed by a two-day test at Queensland Raceway. Then came a pair of laps on foot at Bathurst, and five in a rental car with six-time winner Mark Skaife.
"I spoke to some guys, but mainly Andy Priaulx was helping me," Ekstrom says.
"He was giving me all the tips and tricks I needed. That was the reason I felt pretty OK, because I got more of an idea of how the car handles - that it brakes very good, it accelerates very good and it corners good, but it only does one of those things at a time.
"You can't do any combined trail braking, you can't really do any combined traction [and steering], you have to be really careful."
THE CARS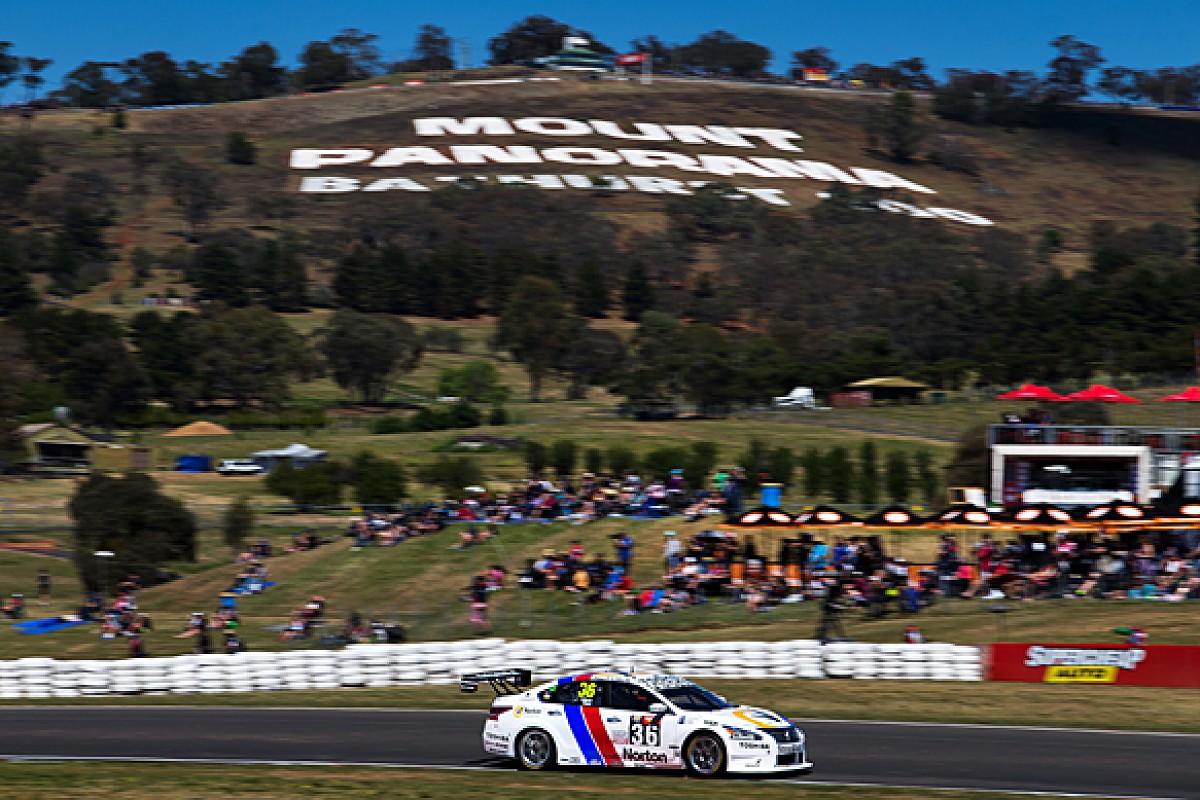 'An F3 car with a roof and more power' is a common description of DTM machinery such as Ekstrom's Audi RS5. A V8 Supercar, though, is about 200kg heavier, has significantly less aero grip, harder tyres and about an additional 200bhp.
"When you go uphill [at Bathurst] the car feels pretty connected," Ekstrom says.
"Going down, it's as disconnected as it was connected on the way up. And the feeling of speed, running 300[km/h] with nearly no downforce makes the car feel like you're swimming on the track surface. Whereas in the DTM, you have so much downforce, the car feels so connected to the ground that you're not really worried for a second."
In 2010, Ekstrom contested a pair of NASCAR Sprint Cup races, and in answer to the suggestion that a V8 Supercar sits somewhere between that and a DTM car, he relates it more to super-touring machinery.
"For me, it is a typical touring car, with low downforce, hard tyres and a lot of power," he said. "That's also why I enjoyed it.
"Going out of Turn 1, you have to be pretty good on the power, you can't smash the throttle as you'll spin the tyres - here in the DTM you can be very aggressive on the throttle. And it's the same for the braking, you have to be much more careful, it's easy to lock up, to make mistakes.
"I think the biggest difference to NASCAR is that it felt more of a real touring car and not like a stock car.
"It feels like a super-touring car, but with more power and rear-wheel drive. A NASCAR feels heavier, and the rear end felt more loose, traction-wise, because you had more power. But also the handling of the V8 was more like a super-touring car."
THE RACE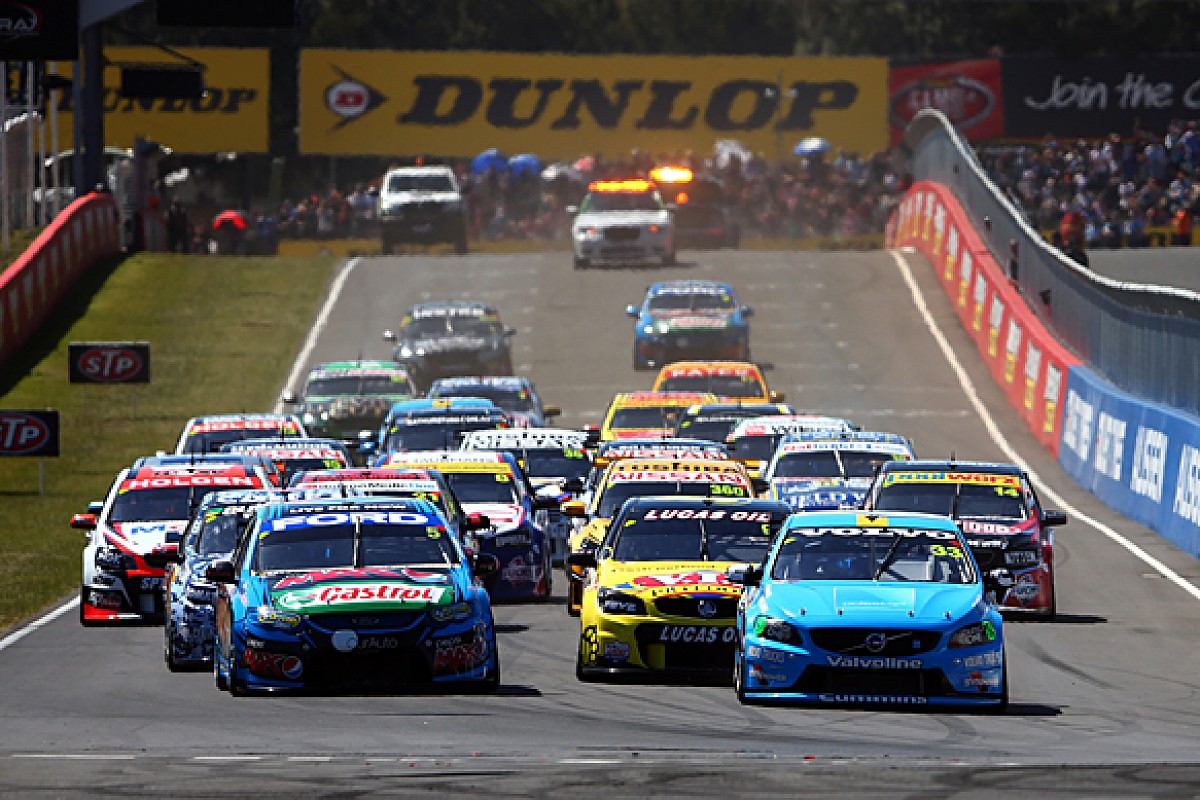 Before this year's return to a two-race format, Ekstrom's annual DTM output was 10 races, lasting around 80 minutes each.
While he's also done several 24-hour GT endurance races with Audi, the 161-lap, two-drivers-per-car Bathurst 1000 takes about six-and-a-half-hours and is a unique prospect.
"It's so different," Ekstrom says.
"For being what I call an A-championship - like NASCAR, DTM and Formula 1 - to have two A-drivers in such a race, that is really big. I have to say I'm not a fan at all of sharing cars, but this time with Andy, I enjoyed every single moment of it.
"You go out and in at much closer intervals and you feel like you're a sprint racer, even though you're sharing the car.
"Once you start racing, to pass guys and to overtake and to drive there is also different, because it's only three or four car-widths wide. If you want to pass there, you need to have your A-game up. Making a pass into the Chase, like I did a few times, getting a proper draft down the straight then going inside, you need to be pretty confident."
THE PERFORMANCE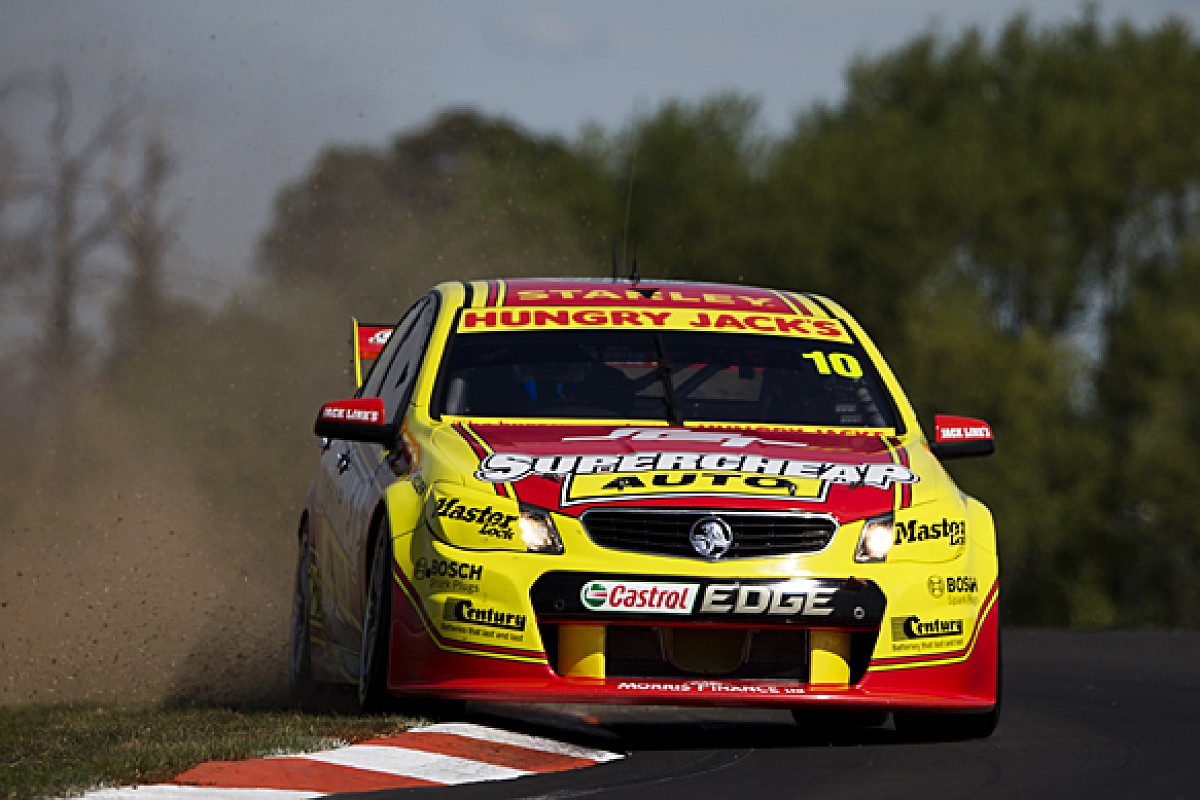 Many international drivers have struggled at Bathurst. V8 Supercars are unique to drive, even with sequential gearboxes (which replaced H-patterns in 2008) and the new Car of the Future platform.
It generally takes newcomers time to get their heads around the machinery, if it happens at all: in the mid-'90s, one then-Indycar star returned from his first laps with his face void of colour...
But Ekstrom and Priaulx - a three-time visitor - finished 10th from 18th on the grid, with the Swede upstaging many of the locals in setting the third-fastest time in one of the co-driver practice sessions.
"You can't buy pace early there, as a rookie," he says. "You have to get confident with the track.
"In qualifying we were maybe not the smartest - we went out a bit early for our last run, the track hadn't rubbered up, and we got some traffic.
"Then, during the race, we were leading at some stage, completing good laptimes and feeling competitive in general."
The pair ran a unique, low-downforce set-up, devised by Triple Eight tech chief Ludo Lacroix to help them get up and down the mountain quickly, but trusting the drivers to hold on over the top.
"Ludo was pretty confident that we wouldn't floor it through these twisty parts between the walls," Ekstrom recalls.
"He reckoned we'd better have a car which was fast on the straights and then drive it as good as you can across the top. With less downforce, you'll feel the limit earlier as well.
"It was a good choice, because in the end I could overtake guys in the race, at every restart I could pass guys - sometimes I could pass two guys a lap, going up to Turn 2 and then down into the Chase."