V8 Supercars. It's all in the name. Purpose-built racing cars, based on production models, powered by V8 engines.
It's a simple formula, and one that's been incredibly successful in Australia since it was introduced in 1997. But times are changing in both the automotive and sporting worlds, and even a series with long-lasting success such as V8 Supercars isn't immune.
Put simply, that's why a radical new set of rules purposely removed from the all-V8 model are set to be introduced in 2017. In no way is a major technical reshuffle a new thing to motor racing, but in the case of V8 Supercars it's a bigger shift than it would be with almost any other series. The word V8 is literally part of the series' identity, which results in a much bigger risk on the marketing and promotion side than it would for, say, the DTM, or even Formula 1.
So why do it?
"The V8 formula is currently 22 years old, and there is a risk associated with leaving it," admits Triple Eight Australia boss Roland Dane, a man who has been instrumental in developing the new regulations.
"The reality is that we're now a very different country than 20 years ago. The car market is hugely different. Australian-built cars, let alone V8-powered Australian-built cars, now form something around seven or eight per cent of the market. If you go back 20 years ago, Australian-built cars were 70 per cent of the market, before Nissan closed their factory here in the early 1990s.
"So there's a massive change in the market, and the demographic of this country is changing. We've got 33 per cent of the population of Australia that were either not born here or are first generation, and they haven't grown up with a V8 'ute' in the backyard.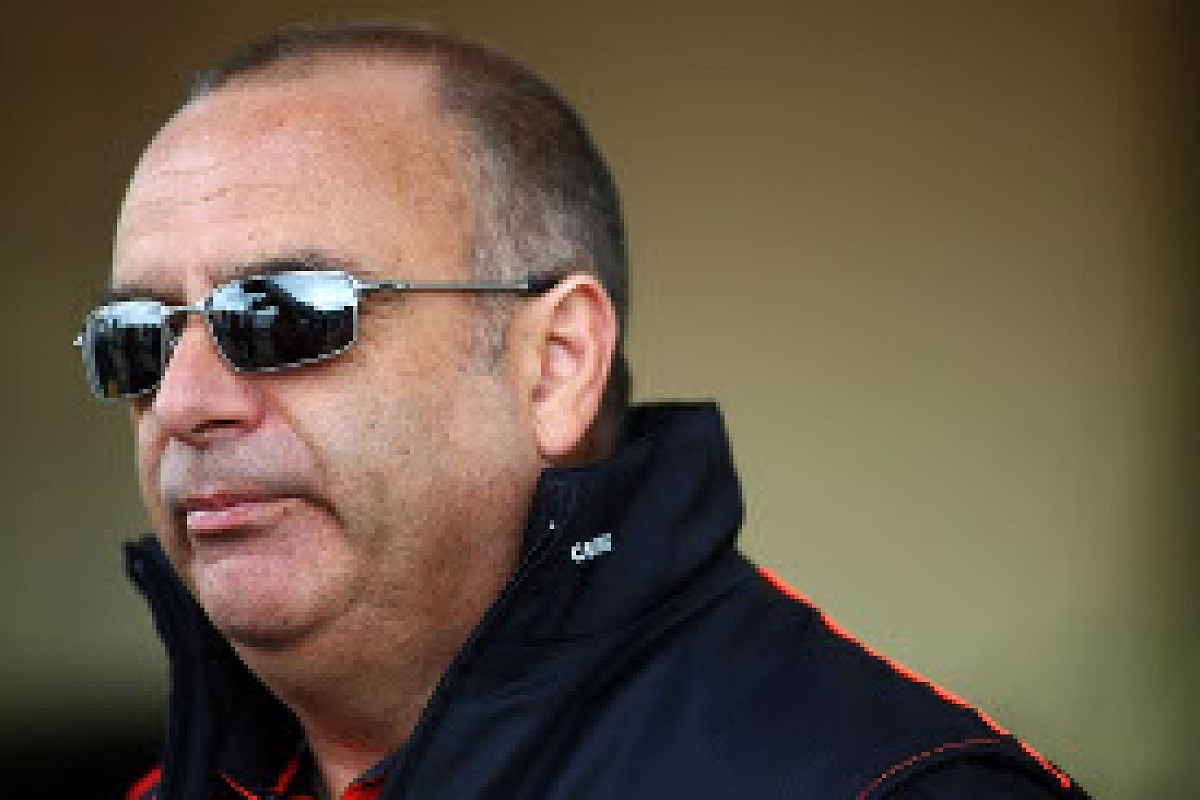 Roland Dane says that V8 Supercars has to respond to the changing local markets © XPB
"We've got to respond to those people, we've got to try and embrace the changing demographic and people's different perceptions of what a performance car is as we move forward."
The logic behind it is solid. Just as was the case for Formula 1's V8 units, building a series around outdated technology - such as a five-litre pushrod engine - just won't cut it in the modern era.
That's particularly true if you want manufacturers to come and play. Manufacturer involvement has been key to V8 Supercars for its entire existence. And 
since the introduction of the Car of the Future regulations - essentially a common frame to which different body shapes can be fitted - Nissan and Volvo have both joined Ford and Holden with a works presence, while Mercedes has begun a customer involvement through the Erebus team.
But that influx alone isn't enough to future-proof the sport. Ford has now announced it's soon on the way out of the category, and the higher-ups at Volvo have been making negative noises about the brand's motor racing programmes around the world.
And the powerplant is a big part of the problem; how can you expect a company to pour millions of dollars into a project that is centered around technology that no longer has much relevance in the real world?
"If we stay with the V8 formula, we will become a non-manufacturer category," says Dane.
"Manufacturers will not be involved, that's the bottom line, if they have to run a V8. And the problem is, once you don't have manufacturers you lose credibility, and you lose marketing opportunities, and in this country, touring car racing has a long history of manufacturer/importer involvement over a 50-year period."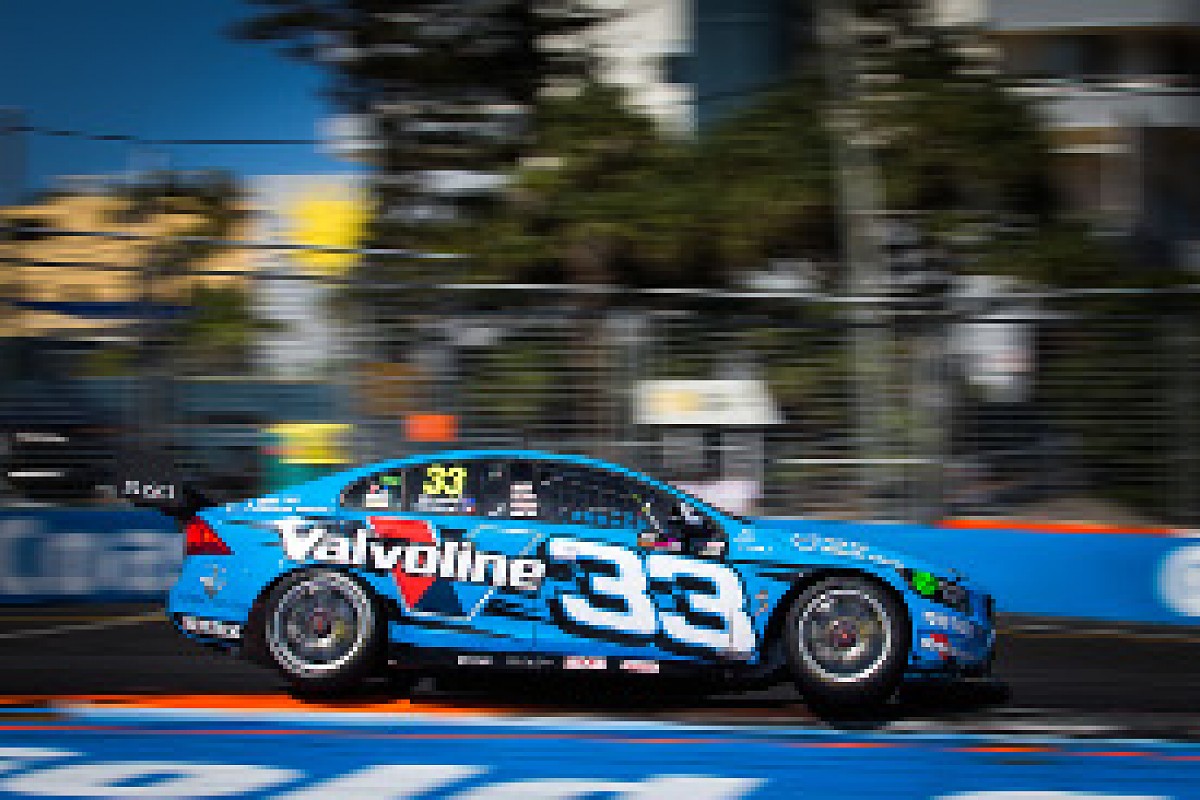 Volvo has made a successful entrance into the series - but how long will it continue? © LAT
The proposed change, outlined in a recently released 'white paper', has the potential to shake up Australian motorsport in a big way. It will allow manufacturers to bring any format of powerplant they like, providing it fits in with certain performance and economy parameters.
Those freedoms will allow manufacturers to avoid situations such as Nissan having to re-engineer a truck engine into a race engine, or Volvo having to use a Yamaha-built V8.
Todd Kelly knows all about the challenges of adhering to the current engine regulations without using a pushrod Chevrolet or Ford. Aside from being one the series' most experienced drivers, he's also a major cog on the technical side of Kelly Racing, which runs Nissan's V8 programme in Australia. He has spearheaded the development of the VK56, a 5.6-litre quad-cam light truck engine that the Kellys had to turn into a race engine.
That was no mean feat, costing significant time and money over the past three years.
"We took on a fresh project, because the engine comes out of a Nissan Titan in America and a Nissan Patrol here in Australia," Kelly explains.
"So it's probably the furtherest removed specification of engine that you would dream of using in a race application. What that involved in terms of R&D for us was massive, and we're still pushing heavily on our R&D, and spending a lot of money to try and get the engine up to what the allowable maximum horsepower is.
"It's been huge. It's been a two or three-year process to get the engine to where it is now, with a lot of bespoke parts, and a lot of different designs that we've done in-house to modify it. We're at the point now where we've got a pretty good engine, close to what the benchmark is.
"If we'd had the option of bolting a turbo V6 in and winding the boost up, it might have turned three years' worth of work and millions of dollars into a few weeks on the dyno and not much money at all."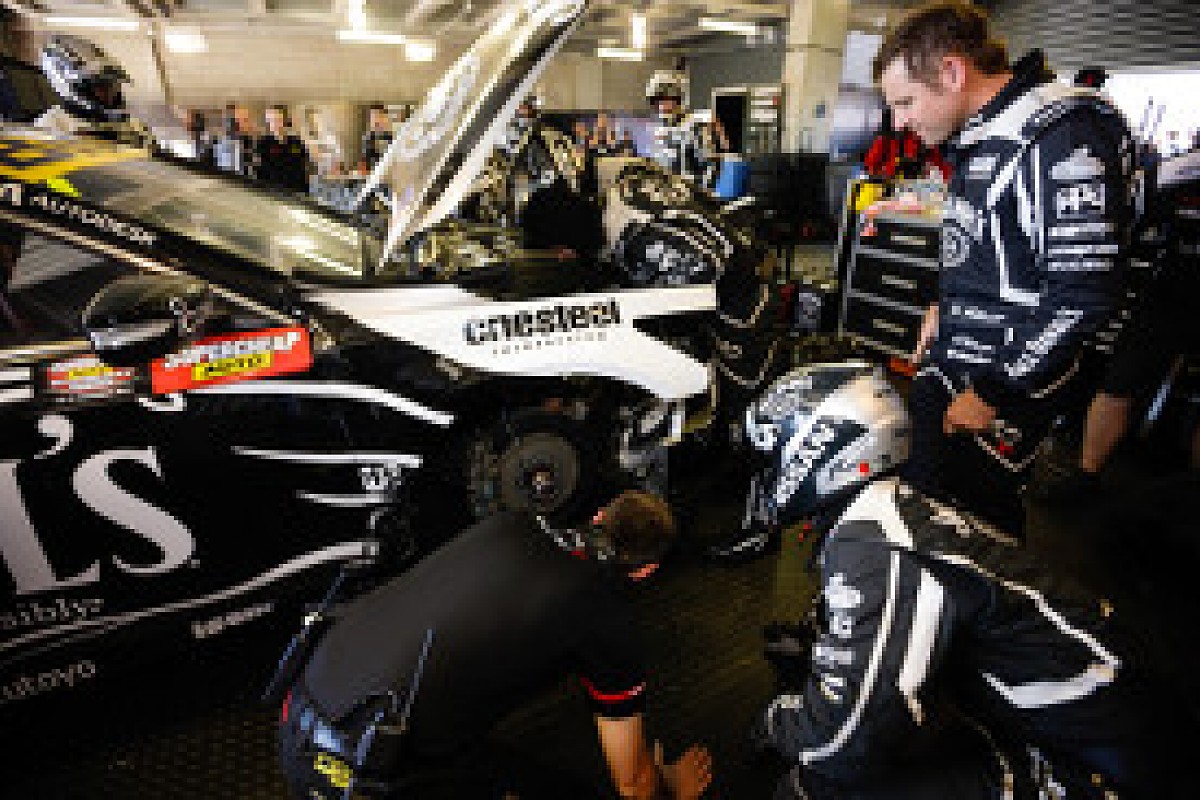 Todd Kelly has overseen the development of Nissan's V8 engine © LAT
That is why V8 Supercars is risking its identity with this new direction. While Nissan was happy to invest in developing an engine that has no use outside of the V8 Supercar programme, most manufacturers wouldn't be. And the series organisers know that, because meeting with every manufacturer and importer in Australia 
was part of the study that led to the white paper.
"It's been quite a lengthy process from V8's point of view," says Kelly. "They engaged all of the manufacturers and discussed what they want out of the category, and how they see their own business moving forward - and see how that could work with Australian motorsport."
"This is set against a backdrop of the changing local conditions, with manufacturers 
no longer making cars here from the end of 2017," adds Dane.
"I started to float the idea immediately after the introduction of the current car two years ago that we should be looking at the next steps, in particular in relation to power units given the changes going on in the automotive sector - and the gradual, unfortunate but real disappearance of V8 engines from normal everyday life.
"That's a trend that's only set to continue and accelerate. So we had to decide where we were going to be in terms of trying to keep the category as exciting and as fan-friendly as it has been, but also to not disenfranchise manufacturers who maybe have been a big part of the past but weren't planning on having V8 product."
While the reasoning and research behind the proposed changes is solid, there will be challenges applying it to the real world. Balancing the horsepower figures between a V8 and a turbo V6, for example, is relatively straightforward.
But horsepower is only one aspect of engine performance. The challenge will be in measuring and matching torque, power delivery, drivability and, of course, fuel efficiency.
"It's a complicated set of parameters, and we've set ourselves a hard task," Dane admits.
"We know that. But that's what we have to do. We have to come up with 
a formula that gets everyone to as close to technical parity as is possible.
"We're already doing some of those steps right now. We have two years' experience with different sorts of V8 engine, and I mean very different. The Volvo engine is effectively Japanese-designed by a motorcycle manufacturer, so it's a very small V8 aluminum engine, with overhead camshafts. And then there are the iron-block pushrod V8s from Ford and Holden.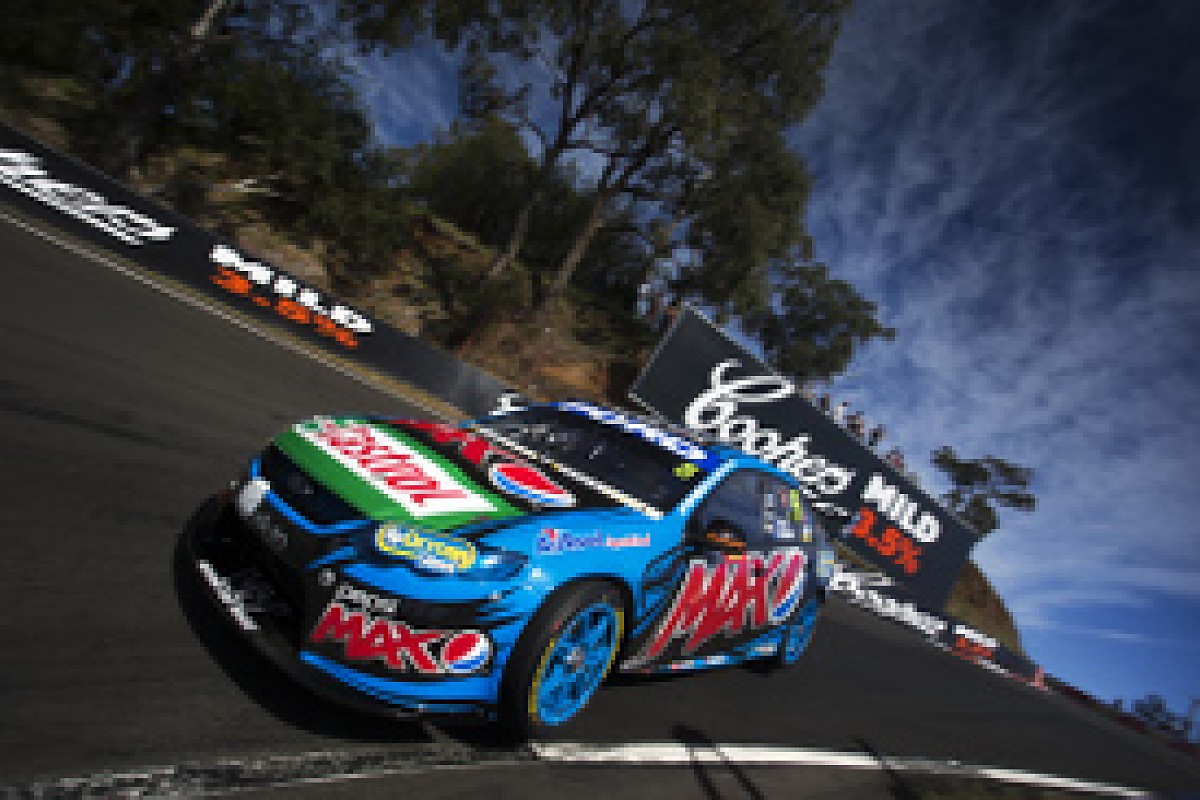 Performance parity at the Bathurst 1000 is crucial © LAT
"So they're very different, and that's why we worked really hard over the past two years to make sure our current parity is as good as possible. It's been complicated, with centre of gravity issues, with overall weight issues, with fuel economy issues, but we have ended up with a parity that has never been better.
"We have to continue to enhance it and get ourselves ready for even bigger challenges. There will be the possibility that we have a car that performs much better at Phillip Island than at Winton. If there's a bit of give and take over the season, in my mind, that's not the end of the world.
"Our biggest challenge, though, is to ensure that when the cars go to Bathurst, that where it matters - economy and top speed - the cars are as similar as possible."
So, how will V8 Supercars, or whatever they will be called, look in a post-2017 world?
"I would expect that we've got cars that are size-wise closer to the Nissan and the Volvo than the current Commodore and Falcon. So slightly smaller," says Dane.
"They'll still fit on the same platform, but that's one thing we'll almost certainly see.
"In terms of power units, there's every chance that we will have several V6 turbo-powered cars, and we may even still have several V8-powered cars. There's nothing to stop someone running a V8 if they want to. There will be a variance in powerplants.
"And we want to maintain the look of the cars in relation to their street counterparts. I believe we've managed that better than any other touring car category by a massive margin, because our cars do not have silly bits of aerodynamic stuff all over them, they do not rely on massive aero, they don't have crazy wheel arches.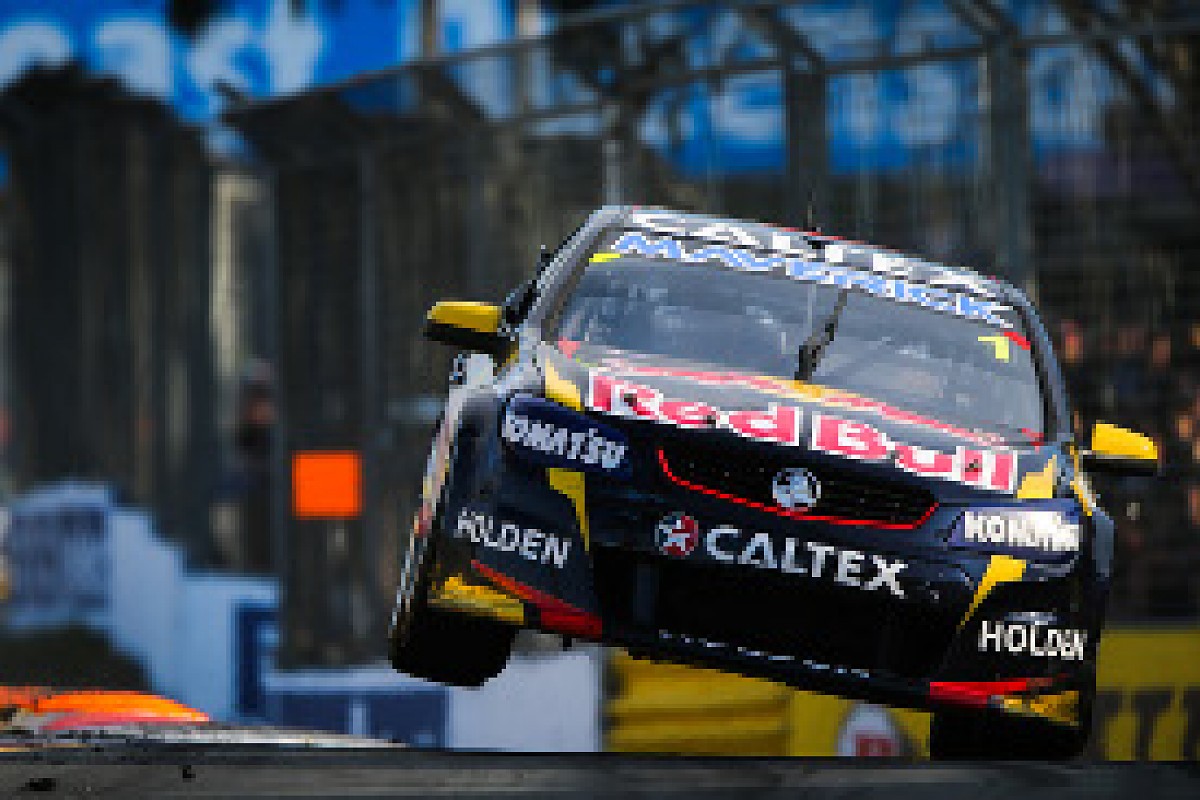 Maintaining a visual link to production models has been a focus for the series © LAT
"Frankly, I think the smaller touring cars around the world, as well as DTM cars, have departed too far from the look of the [road] cars. We've tried to maintain that. All of the time I've been here we've worked hard as an industry and as a sport to try and maintain the absolute visual linkage with the road cars, apart from having a sexy-looking front splitter and a rear wing."
"Our category in Australia is going even more towards being able to walk into a showroom, and point out actual parts in a dealership that are used on the racecar," adds Kelly.
"I think that's pretty cool, because the racecars aren't getting any slower, and they have some meaning in terms of the end product.
"It will be interesting looking at things in the very near future, like the potential for us to have a Nissan GT-R engine in our car, a V6 twin-turbo. That could be just around the corner.
"Five years after, as the planet and motoring evolves, whatever it is, we'll be racing it."