Standing on the banks overlooking Eau Rouge, a future world beater fancied his chances at taking to the track. But a twist of fate meant Thierry Neuville followed Bruno Thiry into rallying, instead of fellow Belgian hero Marc Duez into circuit racing.
Neuville has since established himself as one third of the World Rally Championship's trio of leading lights, finishing as runner-up in each of the past three seasons to Sebastien Ogier and again in the thick of the fight headed by Ott Tanak this year.
But the hunger to race on a track has never left Neuville, despite his rally success, and his tie-up as Hyundai's lead WRC driver awards more than just a substantial paycheque.
Earlier this year, he got the chance to make his racing debut in the ADAC TCR Germany series at the Nurburgring. And the steely eyes behind the orange-framed spectacles became even more focused.
There's no doubt the aim of the game was fun, but there was a serious edge as the 31-year old used his tin-top guest outing as a warm-up for Rally Germany, a key round in this year's WRC title fight on the asphalt roads of Bostalsee, just over 100km away.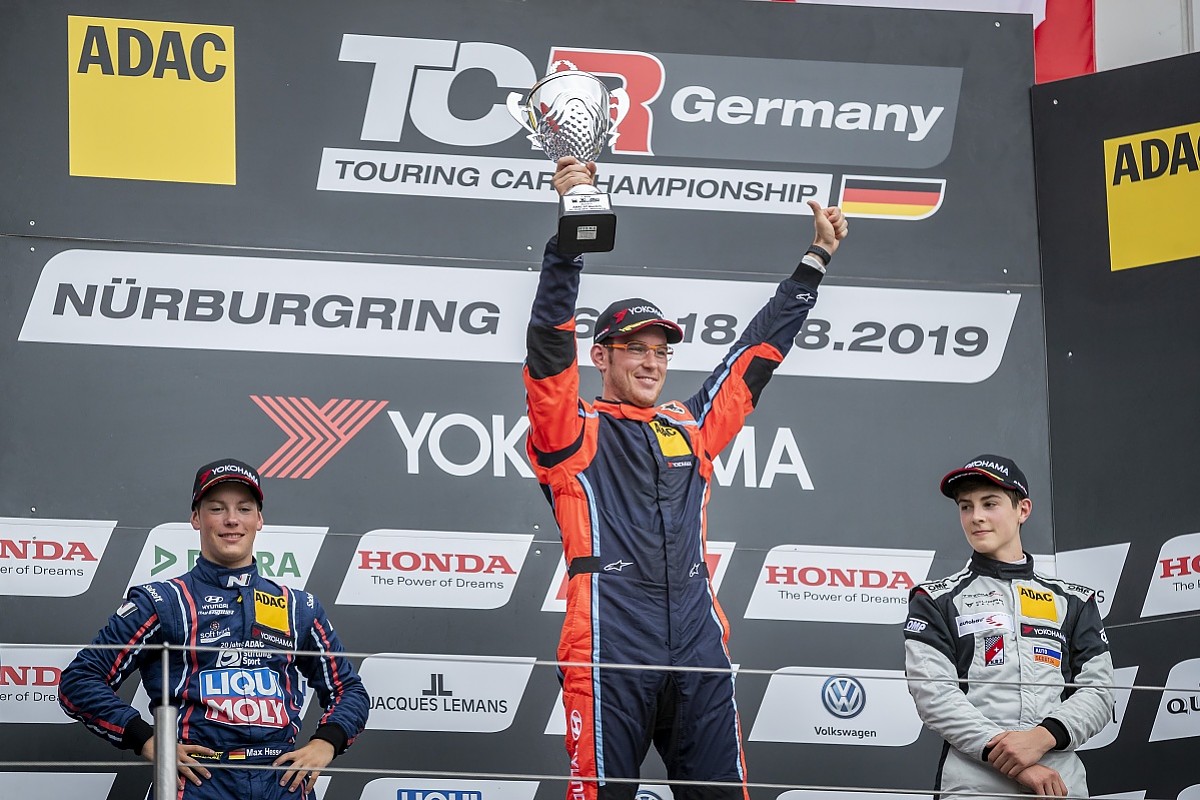 With the help of onlooking World Touring Car Cup champion Gabriele Tarquini, Neuville adapted quickly to both the circuit and the car. But even Tarquini admits that in a closely fought ADAC TCR Germany field, he didn't expect Neuville to stick his i30 N TCR on pole position, lead every lap and take fastest lap on his way to victory in his first race.
"This was a surprise for everybody, not only for me," Tarquini says. "I told Thierry, 'You can be with a perfect weekend on the podium', I did not expect that he could score the pole position and win the race.
"He was very close to a perfect racing driver" Gabriele Tarquini
"His approach was fantastic because he didn't use the front tyres a lot, he was gaining compared to other cars behind him lap by lap. It was a perfect race."
Obviously, there's a different approach between rallying and racing. But in recent years the fundamentals of rallying and racing have moved closer together, with Sebastien Loeb pioneering a path away from tail-happy sliding to circuit-like precision, focused on exit speed.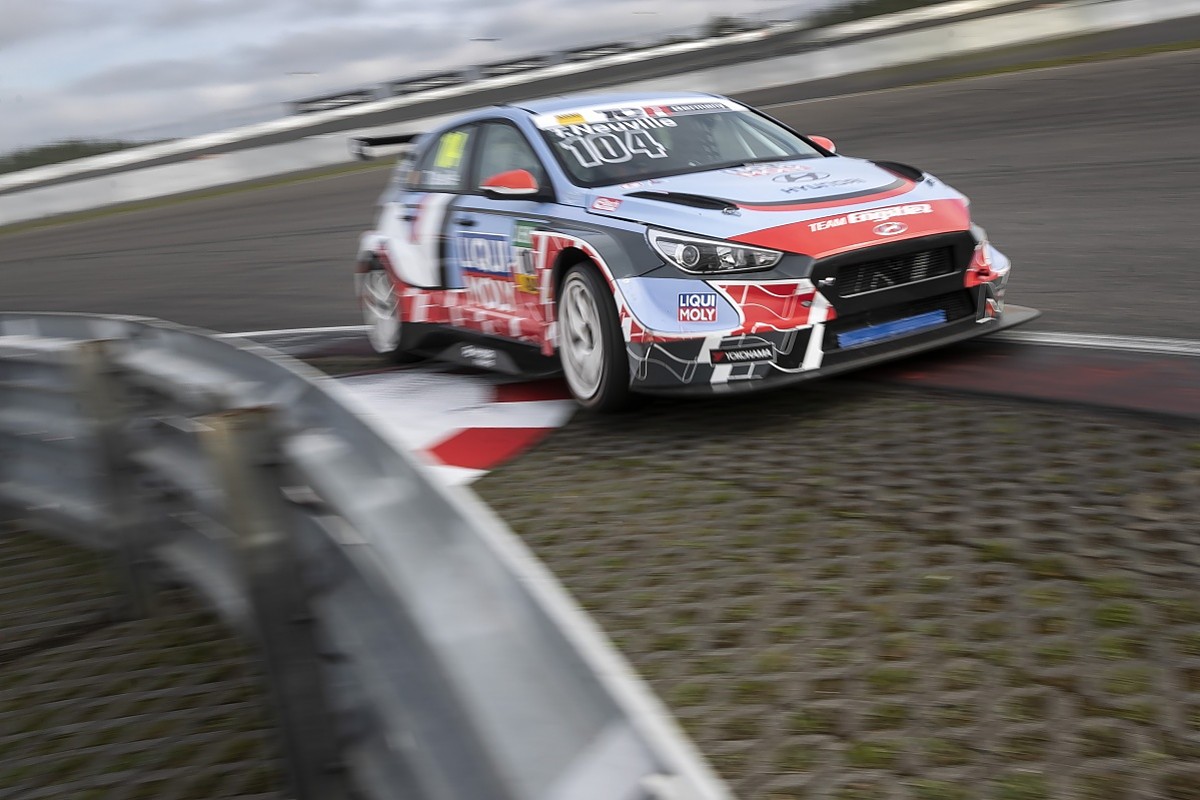 Tarquini identifies braking as the biggest difference that Neuville needed to adapt to in a front-wheel-drive tin-top, but was immediately impressed by what he saw in the data.
"He was driving this TCR car like a good driver!" Tarquini says. "I watched the data many times with him to compare with the other team-mates driving the same car. He was very close to a perfect racing driver.
"We focused on braking, the timing of braking, the quantity of braking. I was a passenger in a rally car in Sardinia two times and they are braking five or six times per corner.
"I expected that Thierry would make some wrong things on driving, but apart from the quantity of braking and a little bit of timing, he was quite good."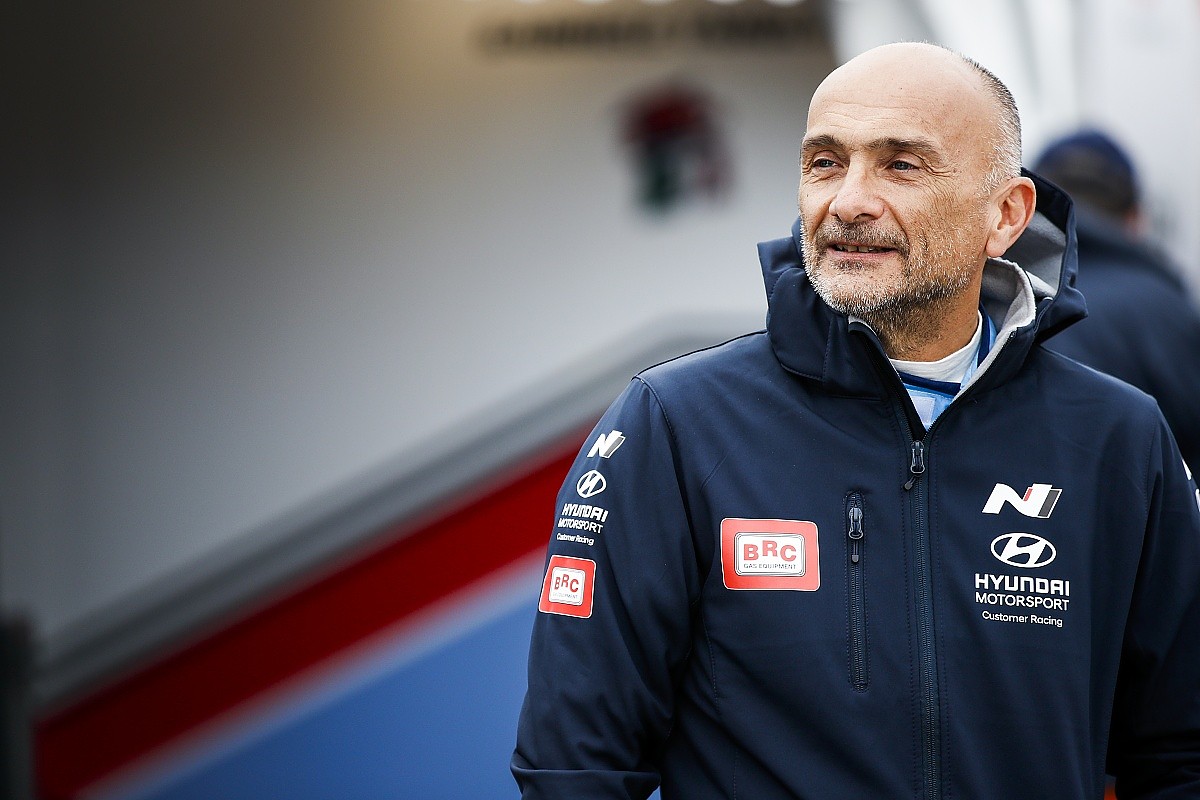 With the narrow and bumpy roads of Rally Germany coming just a matter of days after the Nurburgring event, Neuville still had his eyes on onboard rallying footage between sessions, but didn't deny that his "fun" debut was useful for the following weekend.
"He was a perfect student because every time we focused on a point, he can easily understand and go to the problem" Gabriele Tarquini
"You need to be very smooth, very clean on those kind of circuits," added Neuville.
"The rally tracks in Germany will be much more narrow, but the braking points are always the key things to be fast, and the exit of the corners are really important.
"We will have a good feeling after the weekend and if I can translate that to something in my rally car, it won't be a disadvantage."
Unfortunately the rally didn't go to plan as a puncture saw to Neuville's victory bid, though he at least won the powerstage.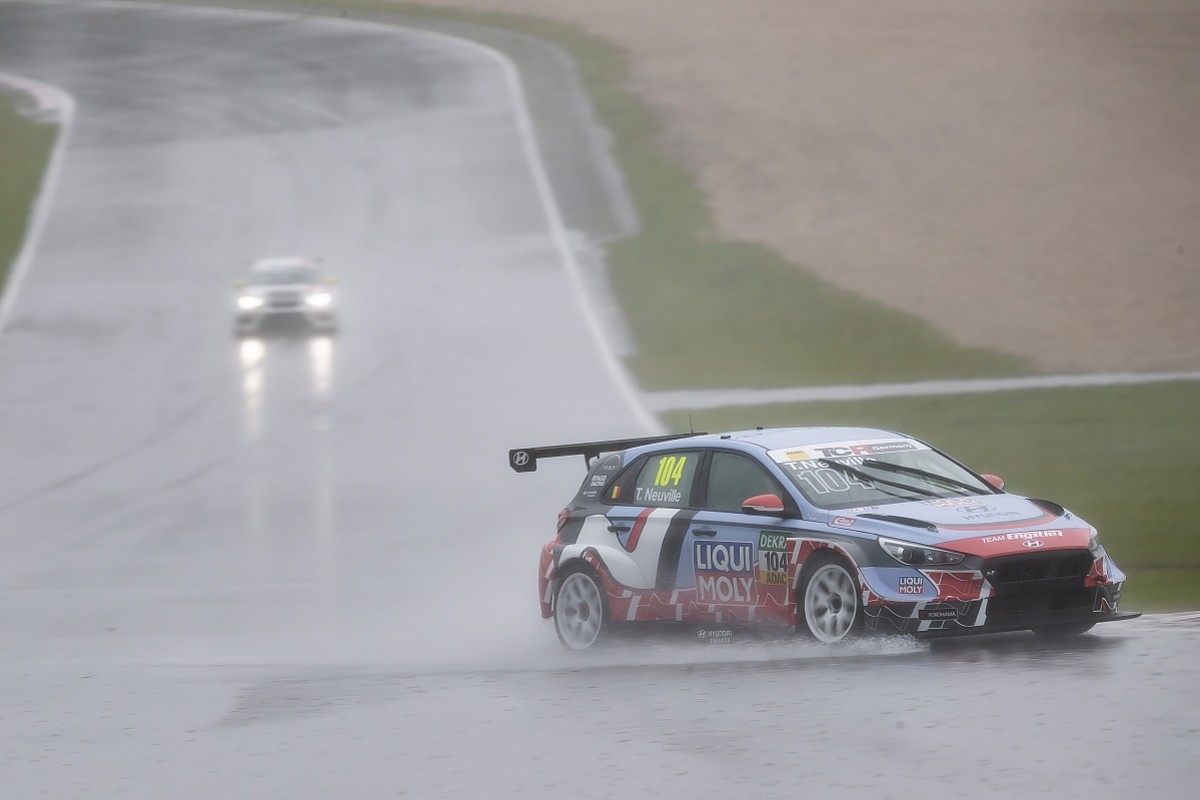 His Sunday TCR outing didn't go smoothly either - a torrential downpour in race two sent cars flying off the track like pinballs and resulted in a red flag, with Neuville officially classified in sixth.
But nothing could take away from his achievement in wiping the floor with the field to the tune of 4.233 seconds on Saturday.
Neuville is used to sitting alongside his co-driver Nicolas Gilsoul in his rally car, and Tarquini points to his ability to listen as a key factor in his strong racing debut.
"Thierry and the rally drivers are helped by the co-driver - it's a very important part of the final result because they work very hard," adds Tarquini. "The quality of Thierry is listening and also changing his approach by listening.
"He was a perfect student because every time we focused on a point, he can easily understand and go to the problem. Thierry was learning much faster compared to a young racing driver."
Neuville definitely isn't a young driver anymore, but you wonder what he might have achieved had he followed four-time Nurburgring 24 Hours winner Duez instead of Thiry.
Maybe we'll find out - if Neuville goes full circle and makes the promised step of taking a GT3 car for a spin around Spa in a certain 24-hour event...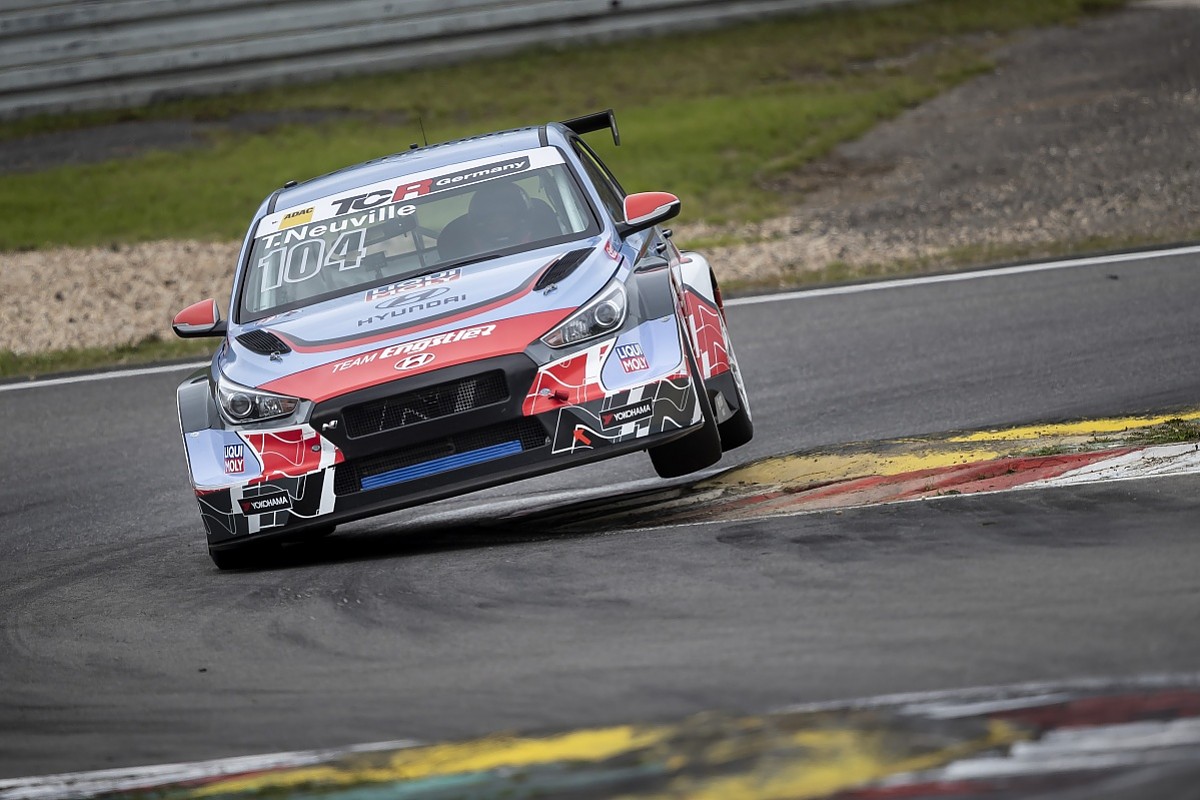 This feature is part of our Autosport Performance series, designed to give racers the knowledge, skills and tools they need to improve themselves
Mastering the 'real' Nurburgring
Widely revered as one of the world's most difficult circuits to master, the full 15.7-mile Nurburgring Nordschleife poses an altogether different challenge to the other tracks on the World Touring Car Cup calendar, with over 150 corners to learn.
When it was first added to the calendar of WTCR's forerunner, the World Touring Car Championship, in 2015, many drivers sought advice from the local experts at RSRNurburg to accelerate their learning curve.
Owned by experienced coach Ron Simons, the company is renowned for its car rental services and holds private trackdays on the Nordschleife several times a year, for drivers of all levels of experience. It also has a Driver Academy, a stone's throw from the circuit, that offers visitors one-to-one tuition and simulator time.
For dates and availability, visit rsrnurburg.com