Formula 1 returns to our TV screens this weekend, with live coverage of all sessions on Sky F1 and a highlights package on Channel 4.
To ensure you don't miss any of the action, here is your guide to this weekend's schedule, plus all the other key racing taking place.
Australian GP
Sky F1
Friday, March 15
Practice 1: 12.30am (session starts at 1am)
Practice 2: 4.45am (5am) Saturday
March 16
Practice 3: 2.45am (3am)
Qualifying: 5am (6am) Sunday
March 17
Race: 3.30am (5.10am)
Channel 4
March 16
Qualifying: 12pm
March 17
Race: 2pm
WEC: 1000 miles of Sebring

The World Endurance Championship resumes with round six of the superseason at the classic Sebring circuit in Florida.
Both Eurosport and BT Sport are showing the race, so you can keep check on Fernando Alonso's progress.
Eurosport 1
March 15
Race: 7.50pm (8pm)
BT Sport 3
Race: 7.30pm (8pm)
Australian Supercars

The fast and furious Aussie bruisers are a popular support to the grand prix in Melbourne.
Catch the races live.
BT Sport 2
March 16
Race: 1.15am
Race: 7am
March 17
Race: 2.15am
WSBK: Thailand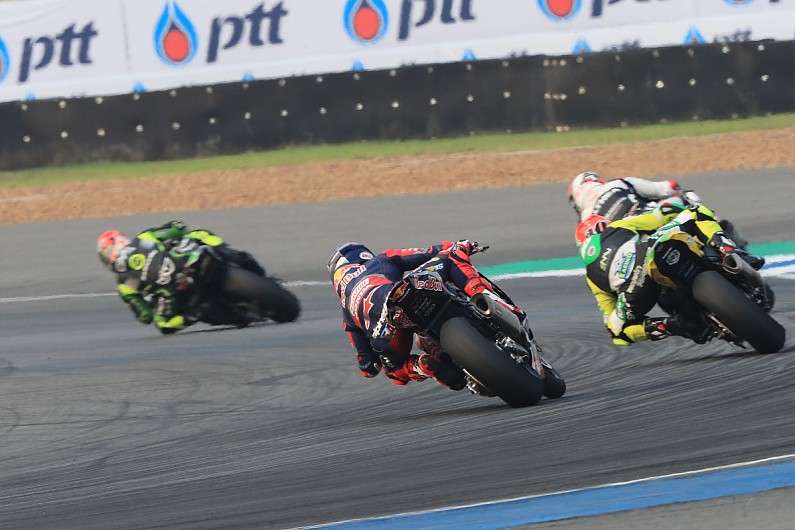 The World Superbikes roll into Thailand for the second round of the 2019 championship. Eurosport 2 is showing the races.
March 16
Qualifying and Race 1: 5.30am (9am)
Sunday Race 2 and supports: 5.30am (9am)
Motorsport.TV
The only place where you can watch live qualifying for the WEC Sebring race is via the Motorsport.TV OTT player - this is at 1.20am on Friday morning.
As well as qualifying and the race, this weekend there will also be live action from the China GT championship and the Asian Talent Cup motorbike series.
Click here for full listings.