A depleted grid of just 12 riders lined up on the grid for the start of the first race of the 2019 Argentina World Superbike weekend at the El Villicum circuit. As lights out neared on the Saturday, a protest was afoot.
The San Juan-situated track - which hosted WSBK's first ever South American event last year - proved treacherous all weekend due to woeful asphalt conditions. After a Superpole session in which most riders felt they had "no control" of their bikes, they engaged in discussions with Dorna Sports and governing body the FIM about scrapping Saturday's race on safety grounds, feeling the hot conditions that day made matters worse still.

"80%, 90% of the riders before the race all agreed that it was incredibly risky to go do it," Ducati's Chaz Davies - one of the 'San Juan six' - told Eurosport. Yet, as race time approached, the majority of that 90% ventured onto the grid and would take part in the 21-lap contest. Why did a seemingly resolute protest crumble at the last moment?
The FIM - WSBK's governing body - requested that the Argentinian venue undergo resurfacing to enable it to host this year's event. But this process was delayed, with the work only being completed a week prior to the 12th round of the 2019 WSBK season - and to what was described as an exceptionally poor standard by a company riders said lacked experience of resurfacing race circuits.
"The guys that did the track are guys that surface the street, and they didn't use the correct mix and that's why it's coming up at a certain temperature," Eugene Laverty, another of the boycotters, said.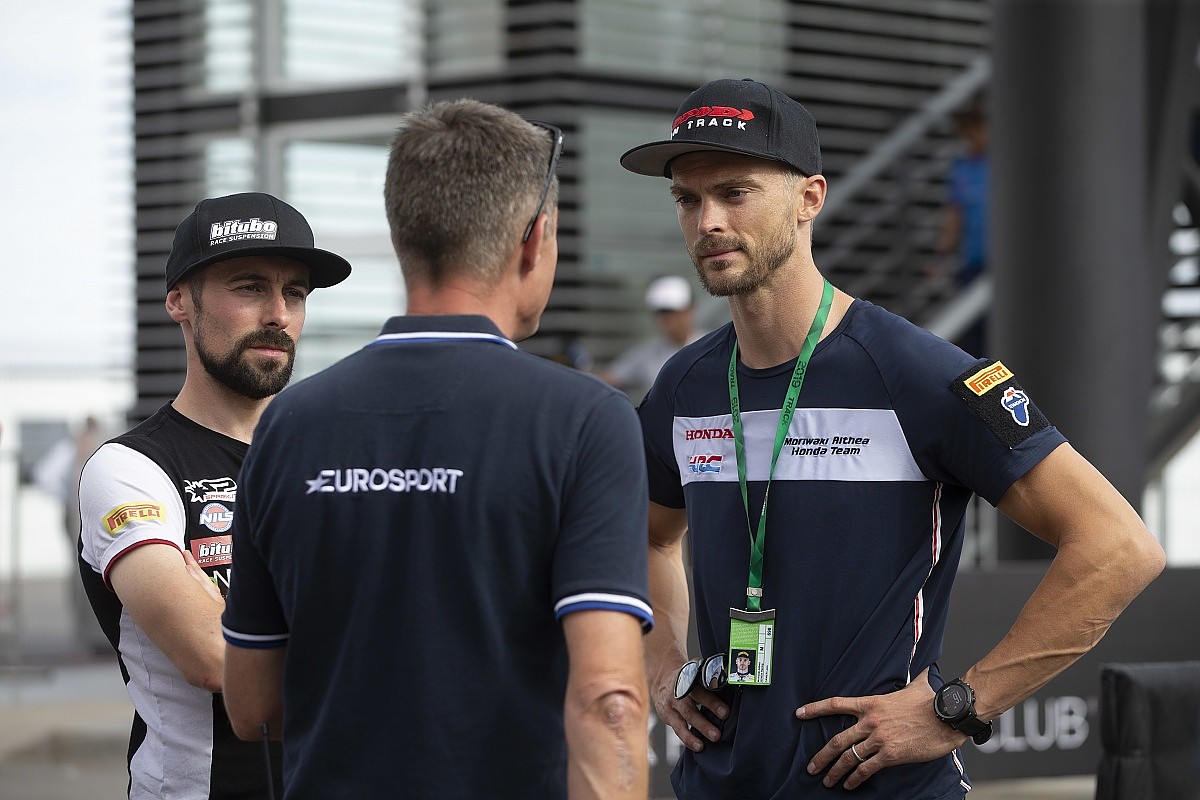 He was referring to oil seeping through to the surface when temperatures rose. Because of the freshness of the asphalt, it hadn't had time to set prior to WSBK setting off for first practice on Friday. Coupled with the thick dust blanketing the circuit - used just once in the year gap between WSBK visits - grip was at a premium.
This was when the situation started to get murky. According to Davies, Laverty and Leon Camier - who also refused to race on Saturday, along with Ryuichi Kiyonari, Marco Melandri and Sandro Cortese - homologation was granted even though at least some at the FIM felt the surface did not meet its own standards. That allegation was reasserted in a joint statement made by all six riders on social media.

"The situation with the oil was confirmed just 10 minutes before the opening of pitlane when an FIM safety officer involved in the final circuit inspection showed us photos showing the oil seepage they had witnessed moments prior," the statement read. "Our expectation upon viewing these pictures was that there was no way the organisation would allow a race to go ahead with such obvious hazards.
"For several months everyone has been aware of the conditions we were likely to find in San Juan. Despite this, we arrived here to find a circuit that - in our opinion as riders - is not fit for purpose. This was confirmed by an FIM representative, who told us the circuit falls short of the homologation requirements, even before the weekend began. There are multiple issues that fall short."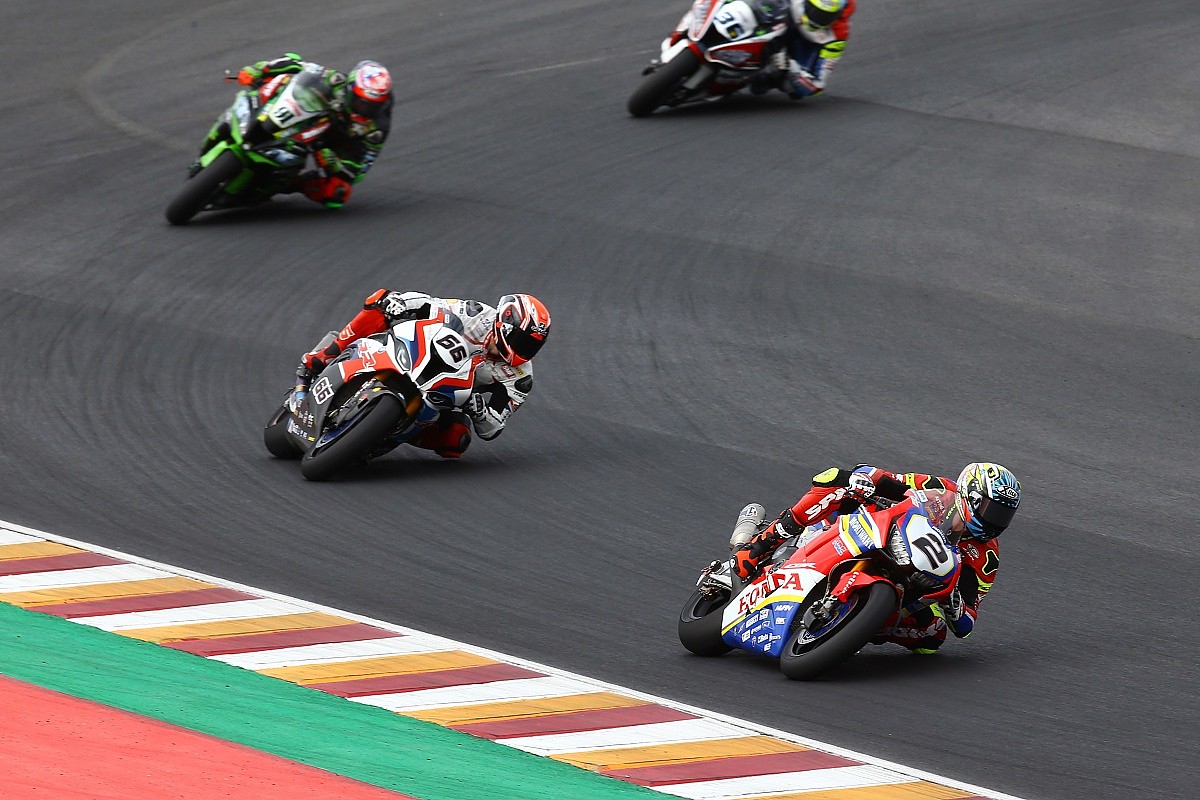 In its own statement released after the weekend, the FIM said it requested an intensive cleaning process to be carried out before homologation was issued on Thursday. Reports from media at the circuit during the weekend said the operation simply involved cars, steamrollers and track staff sweeping dust towards corner apexes.
The finger-pointing from all corners has been in full flow since, but, ultimately, the bulk of the blame must be taken by the FIM
In FP1, lap times were 6.1s off last year's pole time of 1m39.012s. In FP2, they were over 4s shy. In the cooler conditions of FP3, they were just six tenths away, but rose again to 1.1s adrift in a hot Superpole session littered with riders suffering moments into corners and running off track.
A meeting was held between riders, the FIM and Dorna after FP3 to assess conditions following further cleaning on Friday night. The riders were, as expected, happy with how the track had been in practice three's lower temperatures. But they were less so after qualifying, before the protest was launched.
The reason the protest folded is unclear. The six claim external pressures were put on the riders to race.
Laverty claims the organisers were "underhand" and went behind the riders' backs to the team managers to get them to strongarm them into racing. Laverty, Davies and Camier also said world champion Jonathan Rea was part of the group against racing, but he ended up competing anyway.
Laverty branded this decision as "spineless" in a sensational attack on the Kawasaki rider, who he believes is the "representative" for all riders on the grid because of his stature as a five-time series champion.
Rea denied he held the same point of view as the protesters, and said there was no financial penalty threat slapped on him - as was rumoured to have been the case.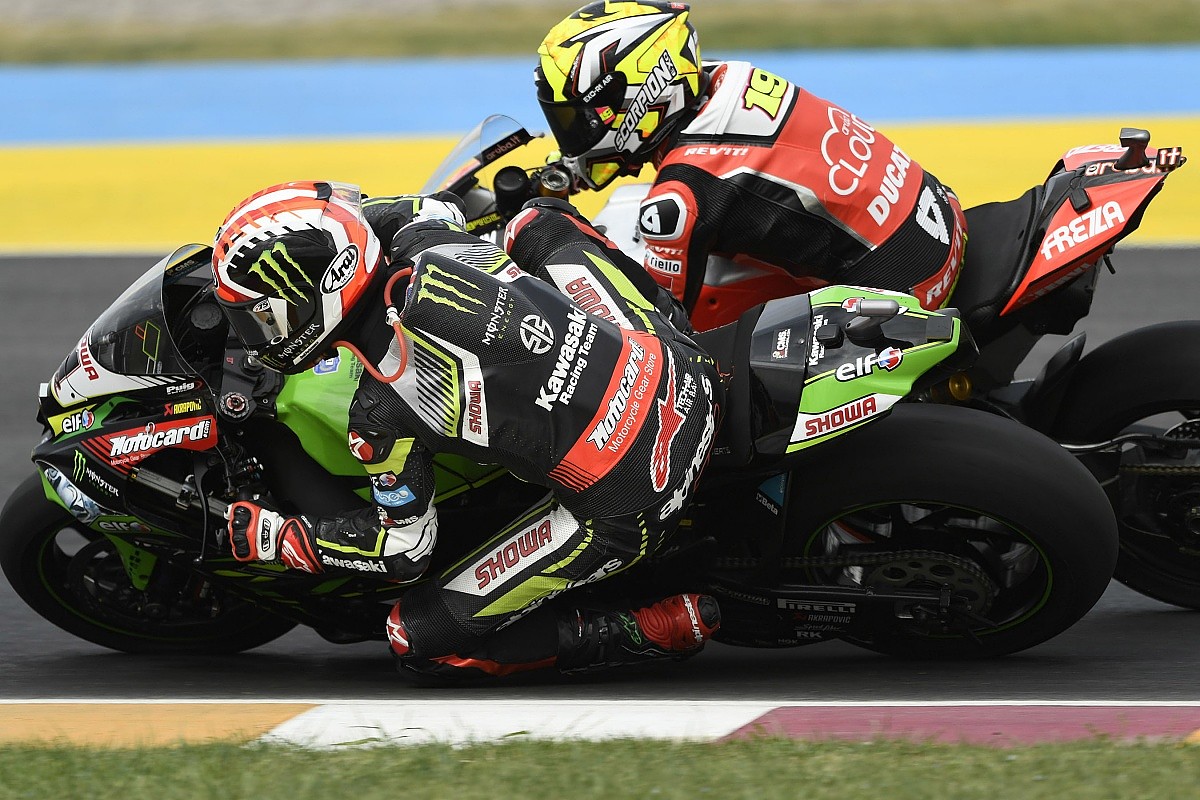 "I disagreed completely flatout with marching onto pitlane in our civvies, like some kind of army and [saying], 'We're going to show them,'" Rea later said. "Because it's not the right thing to do, you know? We're one identity here, we're Superbike, we have to try. Guys, this is a country that's really struggling and there are people paying tickets to come and see us, at least go to the grid.
"So I said, 'I'm going to get changed' and go. And they don't like that my opinion was different from theirs, but I'm not going to get peer-pressured into something I don't want to do.
"Nobody held a gun to my head to go and ride. There's a lot of stories about getting fined, that's nothing to do with it. We're racing for a manufacturers' title as well. And I felt the conditions, while not ideal and whatever, we could race."
Team-mate Leon Haslam was dead against racing but also lined up on the grid - his comment pre-race to Eurosport holding undertones that counter Rea's claims.
"You've got an obligation to a contract to race," Haslam said. "I fully agree that we shouldn't race, it's too dangerous. With 10 riders all not in leathers just sitting there saying that, it's a shame they haven't listened to the rider majority to go forward from that. But we're here to race, so we've got to do what we've got to do."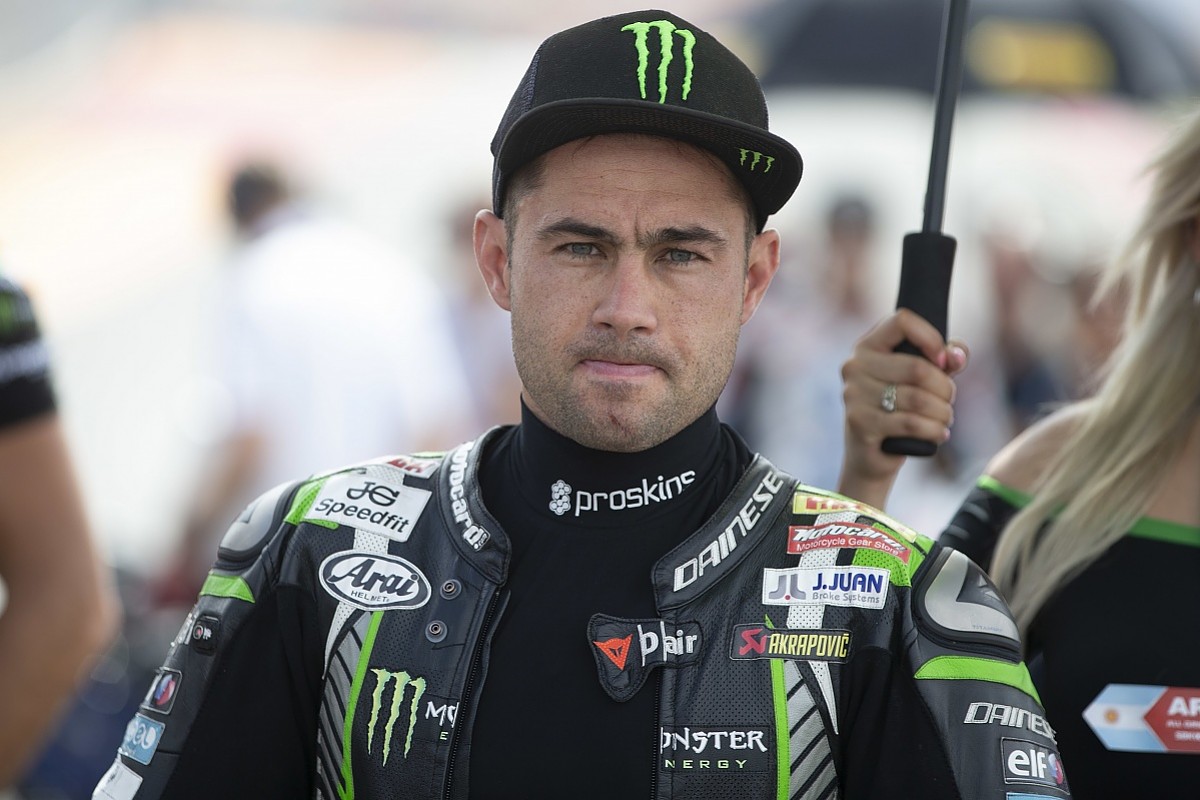 Haslam was one of the few who knew just how bad conditions were. He was spat from his Kawasaki in FP2, supposedly because of the seeping oil. Ten Kate's Loris Baz suffered a sprained wrist after an identical crash at the start of Superpole.
The finger-pointing from all corners has been in full flow since, but, ultimately, the bulk of the blame must be taken by the FIM. Knowingly homologating a circuit that did not meet its requirements would be worrying and potentially set a dangerous precedent. The riders rely on the FIM to ensure their safety, and if it allowed a situation known to be below-standard to occur then they were let down.
Now, aside from the question marks over homologation, the FIM technically didn't do anything wrong. Its own standards for circuits state work and a final inspection of a new track should be completed at least 90 days before an event is due to take place, if possible. The circuit isn't new, and so this doesn't apply. Plus how could it have inspected an asphalt surface that was laid just days before its event any earlier?
It also has to be asked: would this have happened in Dorna's flagship series MotoGP?
But the FIM's standards also state this: "The above procedures are also mandatory for circuits that have undergone substantial modifications. Any substantial modifications carried out but not submitted to the FIM are liable to suspend[sic] the homologation."
Surely a total resurfacing - requested by the FIM to ensure that the 2019 event could be safely run - falls into the category of "substantial modification"? And, if not, perhaps it now should - not least if riders had been expressing concern over what track conditions would be like at El Villicum for some time this year.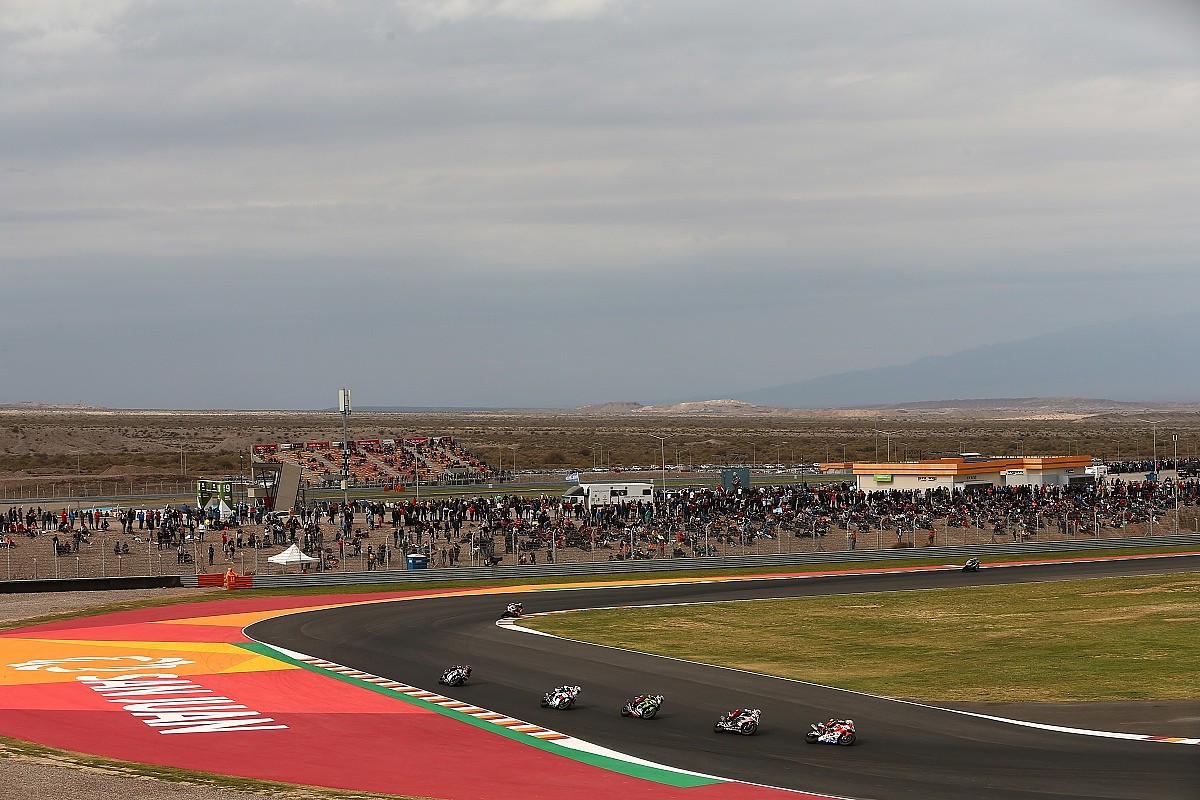 But this doesn't absolve the FIM if it issued homologation to a circuit below its requirements. No solid answer has been provided why this was the case and why a race was allowed to be held on asphalt laid just a week before the event.
Consideration also has to be given as to why a majority of riders suggesting that just two races be held on Sunday were not listened to, as well as to the precedent this could set going forward. At Assen, earlier in the year, Saturday racing was called off because of snow, as the riders knew they would be racing in safer conditions on the Sunday - this also proved to be the case at El Villicum, with all riders starting Sunday's contests in the cooler weather.
Rea's noble statement, referring to the local fans, ultimately may have influenced the FIM's decision. Last year's Argentina event was attended by over 80,000 fans across the weekend. That figure fell to 50,000 this year - a substantial drop in interest and financial return.
Argentina is clearly a big deal for WSBK, or else why go to the trouble and expense of shipping everything to the middle of San Juan - 1000km away from capital city Buenos Aires?
In a country where the economy is suffering, robbing committed, paying fans of their full complement of racing risked alienating them and possibly impacting their attendance at the race weekend next year.
Ultimately, though, rider safety should outweigh any other factor relating to an event, and this does not appear to have been the priority on Saturday.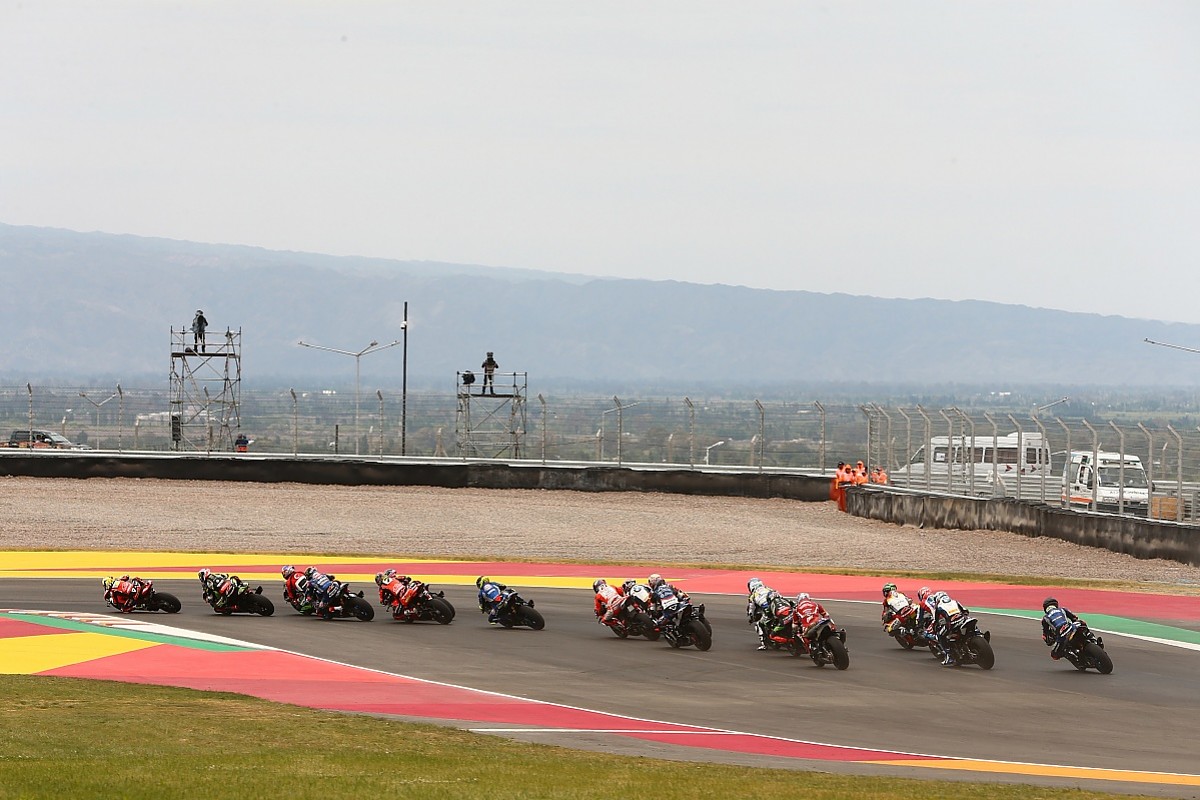 Race one went off without incident, and all 12 starters finished. For a time, it was an exciting race. Disaster was averted, and all involved could feel vindicated in their decision to race. Yet it also has to be asked: would this have happened in Dorna's flagship MotoGP series?

The total cancellation of last year's British Grand Prix - as a result of dangerous track conditions - suggests otherwise.

As would - although, admittedly, in different circumstances - the fact the Brno MotoGP race earlier this year was delayed to a point where its conclusion would clash with the start of Formula 1's Hungarian Grand Prix. But the riders all agreed conditions weren't safe enough at that point with the track half-dry, half-wet, and no hesitation was made in issuing a delay, even though some still wanted to race. Troublingly, this suggests riders' opinions on matters of safety in WSBK could hold less value than those in MotoGP.
Dorna, which promotes both WSBK and MotoGP, has told Autosport a comment on the situation is forthcoming after a request was made.
The WSBK grid also goes forward divided. Whatever led Rea to race, his decision - right or wrong - undoubtedly led to that race being started when a majority of his fellow riders felt it was too dangerous.
And if it is true that organisers put pressure on teams to get their riders to race, another awfully dangerous precedent may well have been set.
WSBK may have got away with its decision to race on Saturday in Argentina, but the aftershocks of that day are still to come.