Dan Ticktum smiles. "At the end of 2015 I had to ring Helmut Marko and tell him what happened," he says. "And his exact words were, 'You're a silly boy'. Me and dad sent him a couple of emails talking about it, and he said, 'Call me next year when you have you licence back'."
From March until September 2015, Ticktum had carried Red Bull Athlete colours in his MSA Formula (now British Formula 4) campaign. Now, he's chatting to Autosport as a fully fledged member of Marko's Red Bull Junior team, looking forward to a season in the Formula Renault Eurocup.
In between, he became the whipping boy of British racing, the 'burn-him' witch on trial across forums and social media. "He should never be allowed to race again," they bayed.
The reason for the derision was his actions at Silverstone, where he illegally overtook a stream of rivals behind the safety car and crashed into Ricky Collard to avenge an earlier collision between the two. For this hot-headedness, he was banned from competing by the MSA - British motorsport's governing body - for 24 months, with the second year suspended. In other words, he is still 'on probation' until September this year.
In order to understand Ticktum's moment of madness and his rehabilitation, we have to look into the pre-Silverstone background. It started conventionally enough, with a car-mad boy who was taken to his local kart track - Filching Manor near Eastbourne - and was soon breaking lap records. He rose through the national karting scene and onto the international level, and at 15 was among the first crop of drivers racing in British F4, in his case with Fortec Motorsport.
Ever since a super-successful karting season in 2011, he'd been invited to the Red Bull simulator, "going on and off" over the next four years. Sim chief Andi Scott was an ex-Fortec engineer, and put Ticktum together with the team, starting with a Formula Renault test programme in '14, before the F4 campaign the following season. It went well, up until the summer...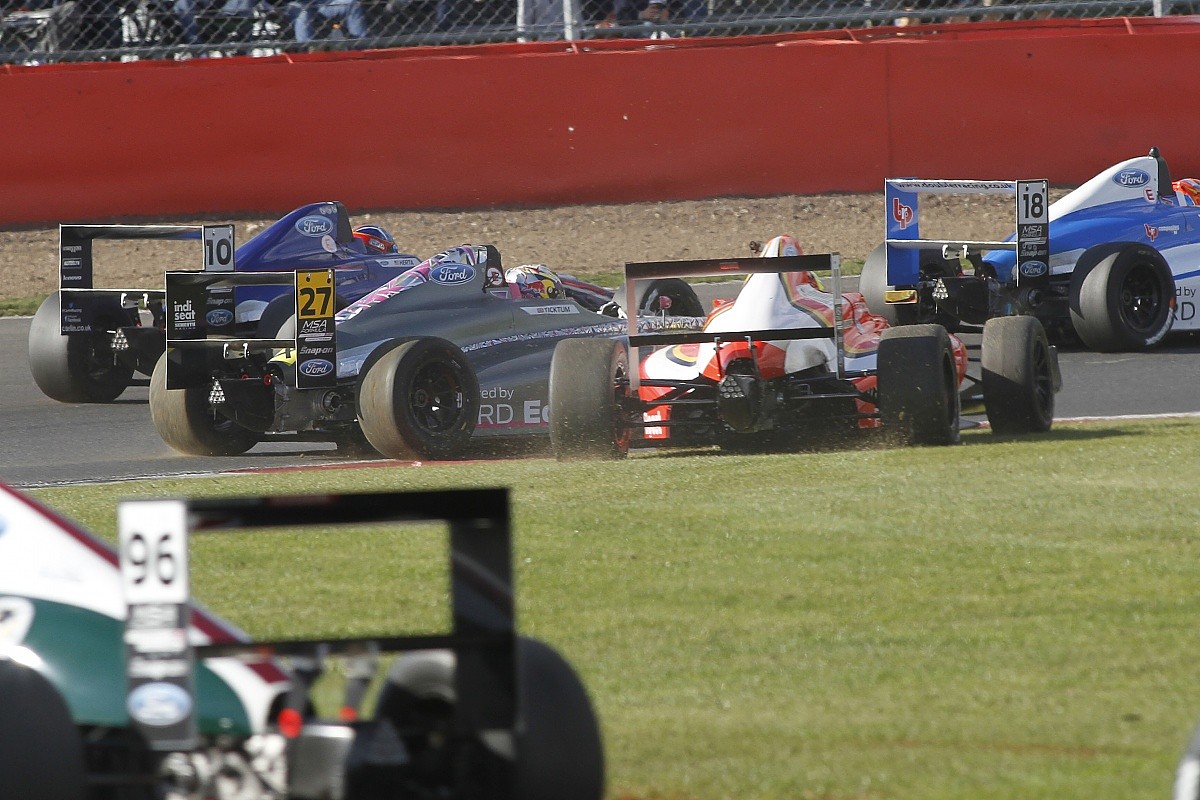 "The first half of the season, the car was very good," recalls Ticktum. "I think the reason is all the cars were new, and the teams hadn't really figured out which knack worked for the car and which didn't. So everyone was very similar, and that's the time I shone.
"After Donington [the second weekend] I was 27 points in the lead. But then the summer break happened, and Carlin managed to work out how the tyre worked for the car a lot better than Fortec did."
By then, Ticktum's hopes were already in tatters. Entering the fifth round at Croft, he was close to Collard and Lando Norris in the points. But a controversial collision at the end of the first race, where Ticktum bumped Norris out of the way to take victory, led to his exclusion.
That was appealed, so he raced sub judice from the eighth place on the reversed grid for race two that his earlier 'win' had earned him. Then, in the third race, with the grid formed by qualifying times, he won. The appeal ended with a draconian exclusion from the whole weekend - even his win in the final race, which had not been affected at all by the collision.
"People are fifty-fifty on how they viewed that move," says Ticktum. "And I'm fifty-fifty. At the time I was thinking, 'It's about to go into the summer break, I can't let him get ahead anymore, points-wise'. At the last corner he left the door completely open so I decided to go down the inside. I don't think it was particularly reckless, literally all I thought was, 'That's it, I'm going to try and overtake'. Simple as that, really."
Did such a harsh punishment put Ticktum in a bad place as far as his morale was concerned? "It was ridiculous," he responds. "At that point I'd lost faith in the championship. I was very upset because I knew, as a Red Bull Athlete, if I did well I could get on the Red Bull programme and that could really start my career. I was putting pressure on myself, as was dad. He was saying, 'If you don't get on the Red Bull programme, I might not have the money to continue'."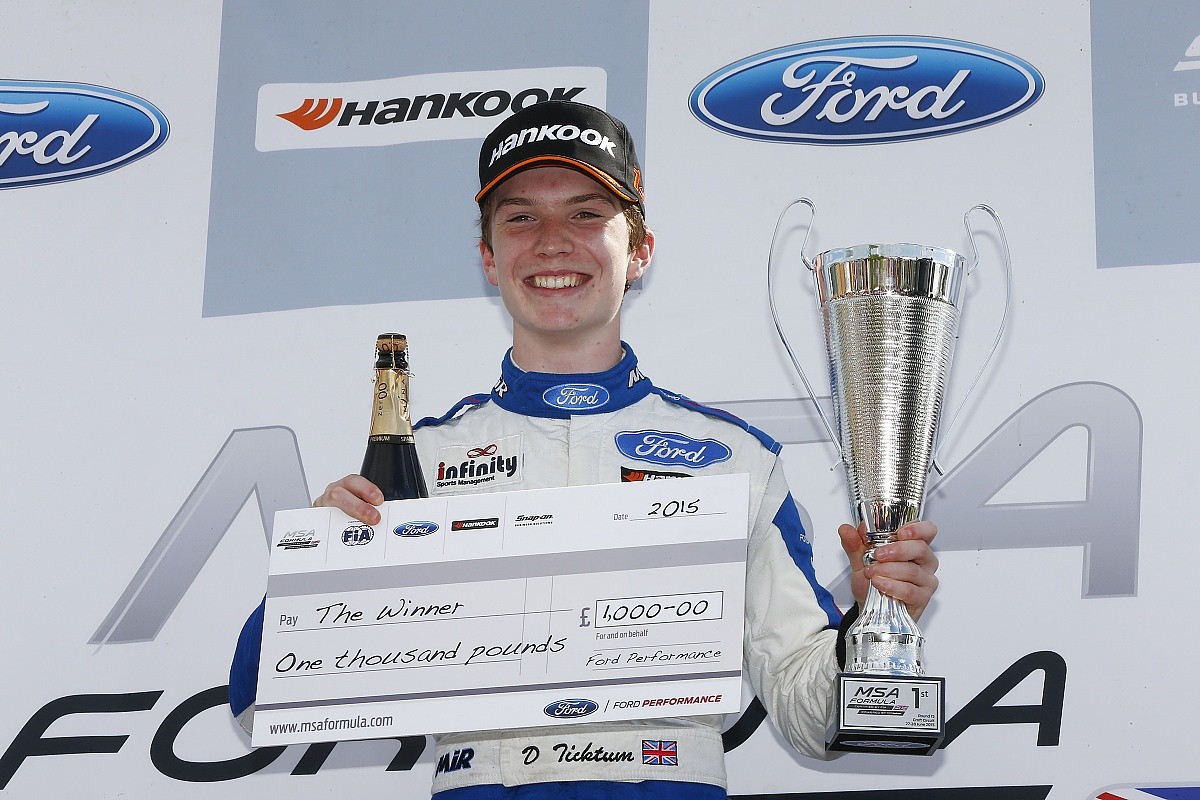 A month before Silverstone, Ticktum was taken out of the race-one lead at Knockhill in a clash with Collard, which left him at the back of the grid for the second race: "He got absolutely nothing [penalties] for that, and at that point I was pretty wound up by the fact that the championship hadn't decided to take action on a move that was completely worse than the one I did on Lando at Croft.
"Another pressure was I had all my GCSEs, which I took nine of - luckily I did quite well, but that was difficult. There were family problems - I won't go into the details - and my grandad was showing signs of being ill [sadly, he passed away from cancer last year]; he was a very big supporter right from the start of my career and used to take me to races in Honda Cadets when I was young. I can remember him saying, 'You're going to make it, son'. So that was a major worry as well.
"Not any of this is an excuse for what I did at Silverstone, but being only just 16 years old, when Collard hit me off again I just reacted in a way I never have done before. I think it's important to say at this point: I learnt a massive amount from not racing for a year and I won't change how I race, but I will obviously never ever do anything like that again. I've learnt my lesson."
The initial ban was for a month; then came the heavier punishment. "I just thought, 'Well, whatever happens happens. I've done something very stupid. If I get the book thrown at me, I'm not going to be surprised'," he says. "I was obviously worried because I thought it [a career] was completely gone. When I did get the two-year ban, we thought we might try to go to the States [and race under an American licence], just weighing our options, but that would have been a very stupid thing."
In the end, the decision was made to concentrate on a private-testing programme in an FIA-spec Formula 3 car with Double R Racing. And, as the tests went well, the idea of a Macau Grand Prix assault hatched.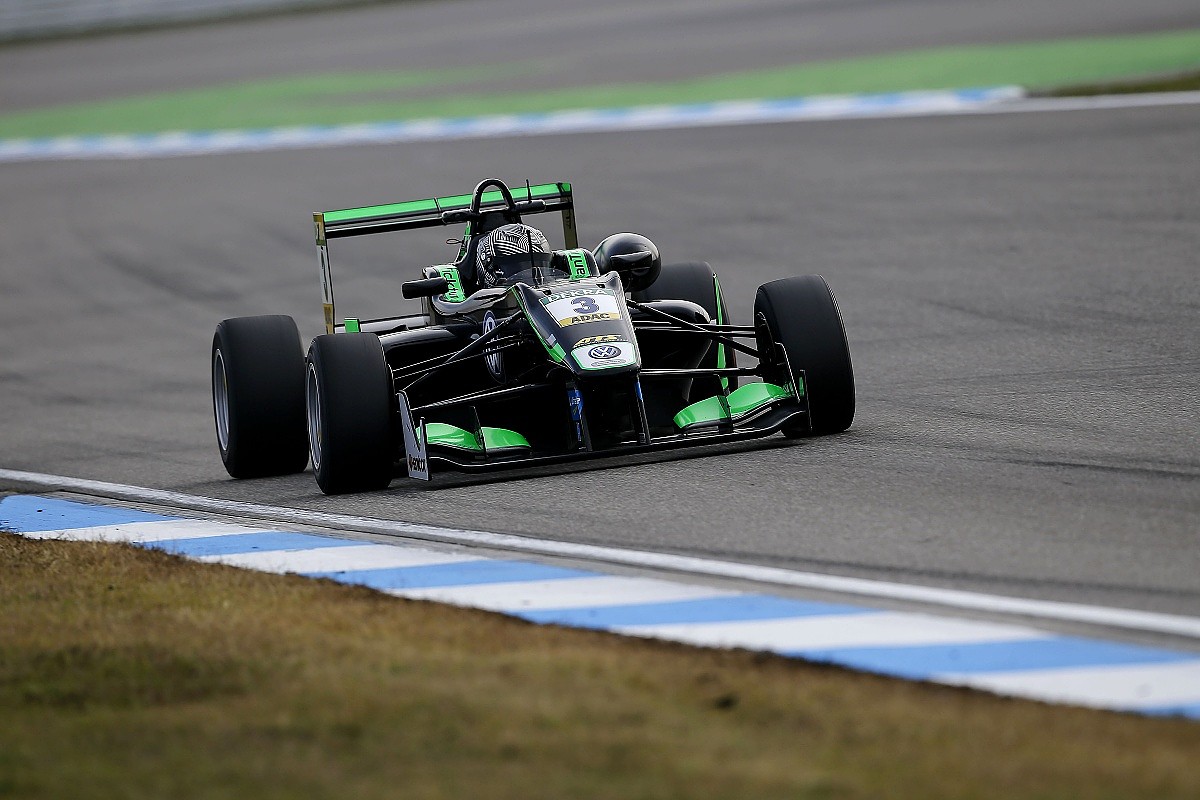 "It was nice to have no pressure," he says of those days pounding around Pembrey and Anglesey. "It really meant that I could enjoy driving."
Double R boss Anthony 'Boyo' Hieatt, who had observed Ticktum through his team's involvement in F4, knew he had a talent on his hands.
"In my opinion three drivers stood out in 2015 - Norris, Ticktum and [Matheus] Leist," he offers. "Dan was a little more up and down, but I wasn't sure whether that was the car or him. But I always enjoyed watching him: nice, aggressive. You want a fighter, and he was fighting the car and was on it. There was something about him.
"In a fit of rage he did something you should never do in a race car, and I think the punishment fitted the crime. Respect to the MSA people: they had the balls to go out on a limb, and I think Dan came out the other side a more-balanced person.
"We did a test at Anglesey. Sometimes I like the lads to do 'smokies' out of the pitlane, and on new tyres Dan did the best opposite-lock slide I've ever seen in my life. The Carlin engineers were standing there shaking their heads!"
In order to qualify for Macau, Ticktum had to contest the F3 European Championship finale at Hockenheim, which he did with Carlin. After this, the FIA accepted him onto the entry list. Apart from a clang into the wall on the second morning of Macau, he did a quietly impressive job, qualifying just outside the top 10, and finishing the qualification race in eighth - one spot ahead of Double R team-mate Alexander Sims. He was eliminated in the final when "David Beckmann stormed down the outside and then I got hit by Pedro Piquet, so it was just a complete mess."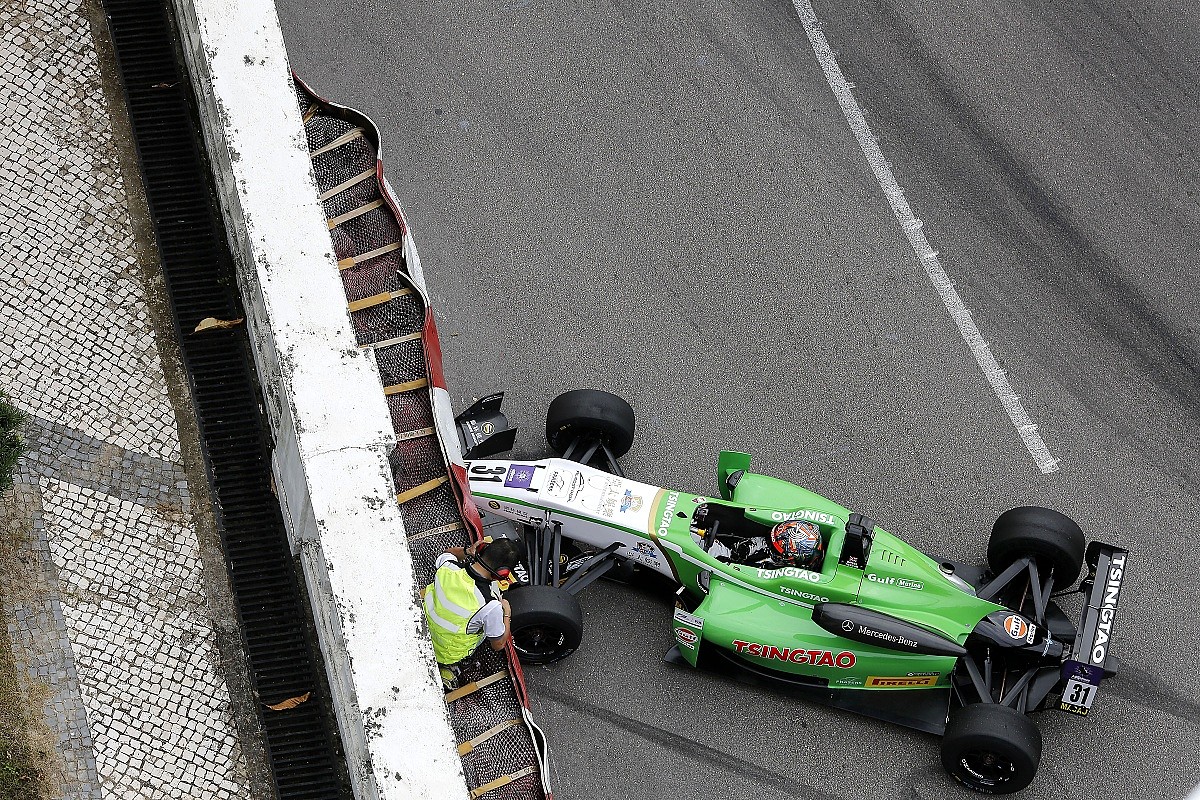 But Hieatt was impressed: "The boy is a mega-talent. I wouldn't have picked him to go to Macau if I didn't think he'd do well. He did a great job and that vindicated my decision to take him and the pressure I put on the FIA to accept him.
"There are highs and lows in racing but now it's become too sterile, so it's nice to see a character out there. There's no doubt about Dan - there's always a story to tell about him. He's a welcome shot in the arm."
Ticktum had also contested the BRDC F3 Autumn Trophy at Snetterton with Double R, leaving Hieatt raving about his cold-tyre pace as he opened a three-second gap on the field on the first lap of race two. But any title shot in this mini-series evaporated with a first-lap clash with Enaam Ahmed in the third race. There was also the question of the atmosphere in the paddock on Ticktum's first race weekend in the UK since his ban.
"I could sense some sort of tension," he admits. "I just ignored it - it's the only way to deal with it. You just have to keep it at the back of your mind that people are going to be watching you but that's it. Apart from that, just race how you race."
In the meantime, he was also getting on with a Euro F3 test programme and looked set to graduate with Motopark. But with the Red Bull deal brewing, and Marko having a downer on FIA F3 due to his Junior drivers having so many engine problems in 2016, Ticktum was pushed into FRenault 2.0 with series newcomer Arden. In the end, Marko's decision was positive, with six strong F1 race weekends working in the Red Bull sim in 2016 helping Ticktum's cause.
"It was about a month of not knowing what's going on and waiting for him to make his decision," he says. "It came out that he was still interested in me. I've got to be on my best behaviour, and now I'm on the Red Bull programme I'll be under constant pressure. I'm very thankful for the opportunity and I'm very keen to show everyone I can be professional, calm and a very good racing driver, and hopefully make him proud."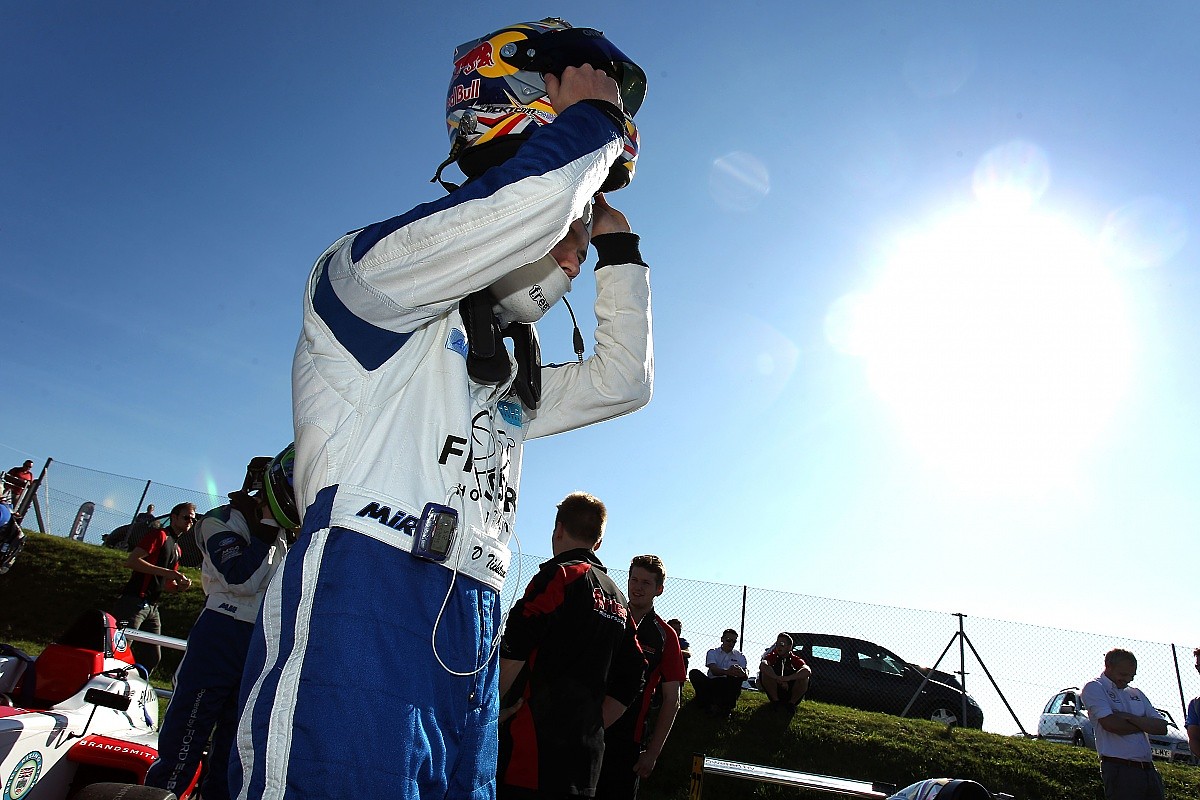 With Max Verstappen as the Red Bull poster-boy, does Ticktum think Marko actually prefers a passionate driver who can sometimes get into trouble?
"Helmut's my type of person," he agrees. "There's no bullshit at all. He likes a bit of spark. The best racing drivers - Senna, all these kinds of guys - they're all born with this spark and you can't teach that; you can't teach someone to be passionate and driven, but you can hone it.
"I was born with it, and I know it's about honing it. I know for a fact Helmut likes drivers who are going to take risks and not just be like a robot. You've got a lot of guys in F1 and lower formulas who just drive round and round, and that's the problem with the sport at the moment.
"He obviously won't have liked what I did in 2015. I was wearing Red Bull at the time; that will have made him look stupid. But I also think he thinks, 'This kid has got something about him, and as long as he learns his lessons I'm not going to rule him out'."
Hieatt thinks along the same lines: "Drivers today... they're all corporate, all the hangers-on, throwing tennis balls and skipping before races. It makes me cry. All they have to do is get in and drive. Ultimately, Dan's not complicated; there's no bullshit.
"He's just natural - rain, shine or whatever, I've not seen anyone in a long time who can get on it so quickly. For me, the British drivers at the forefront for the next decade are Dan and Lando."
Sims, who worked with Ticktum in testing and in Macau, points out: "When he got to Macau he did a pretty damn good job. He's on a path of rehabilitation and there are perhaps some bits to be done in certain areas over a race weekend. But he's a young guy still in some ways - he's being exposed to adult situations. You have a period of learning and he's still in that phase in some areas.
"To be a professional it's more than just you and your racing - you've got to be smart and understand the team's interests. That's something I'd say Dan is still in the process of, but I would have been the same too! But then your horizons broaden and you understand the aspects of being a professional racing driver."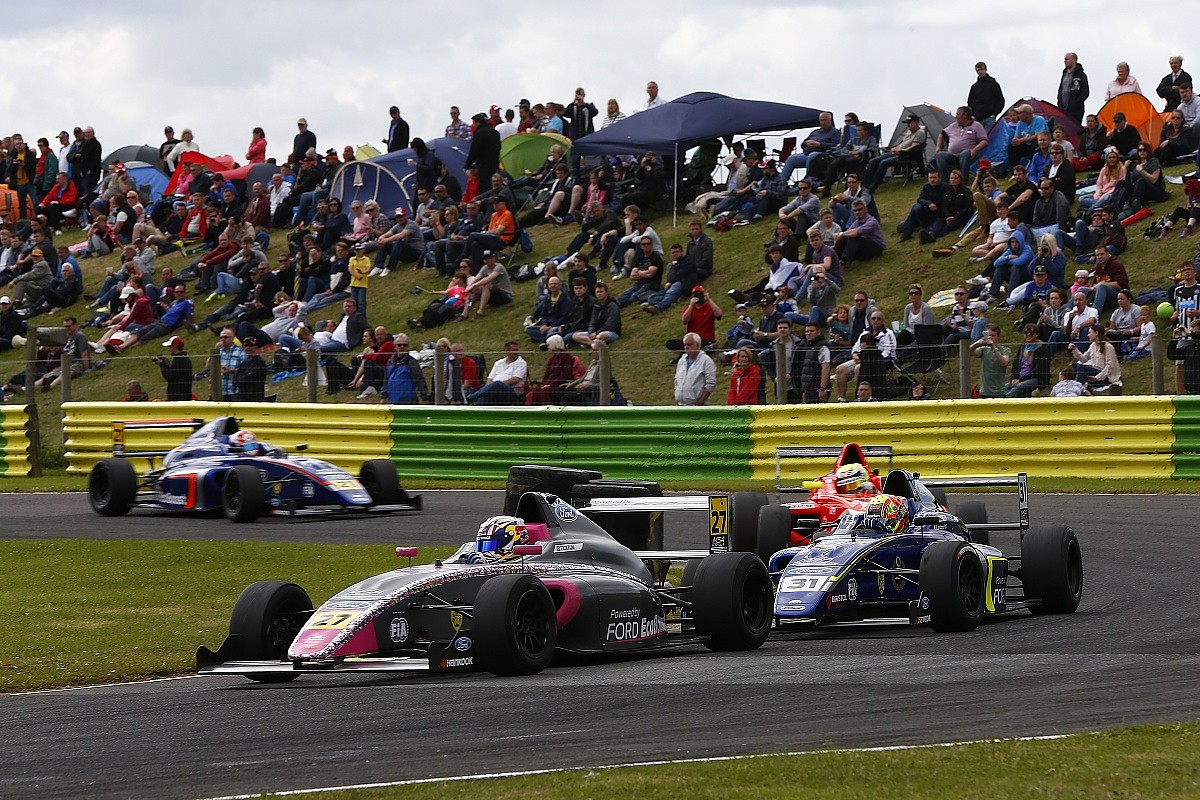 So Ticktum still has plenty to learn, but does he deserve his second chance to do so? Hieatt is in no doubt. Of those who called for Ticktum to be banned for life, he says: "They're idiots. Why would you ban someone [permanently] because he had a little moment? Let's not forget it's not like 15 years ago - we're putting them into the situation where at the age they are now they're not as emotionally equipped. They're not yet fully formed in the brain, and they're getting pressure from parents, sponsors, managers, and they reach boiling point."
Will he feel pressure in FRenault with Arden? New to the category the team may be, but Ticktum says: "If anyone's going to come in with a bang, it's them. They've got very good people working for them."
And he believes a year racing outside the UK will allow the dust to settle: "As time passes, people will forget about it more and more, and when I start to do good things people will focus on that. I think people understand that young people make mistakes. I made mine in a very bad way.
"People will try and wind me up about it and people might think, 'He's still on a ban, he might be driving differently'. But no-one's going to be able to wind me up - I'll tell you that, so good luck. I'm going to race hard but fair. When I'm sitting in the car I won't let it affect me."
Any parent of teenagers knows they can do reckless things in their lives that they instantly regret. Ticktum, as do most who offend, deserves a fresh start. If all goes well, he could be just the kind of colourful, outspoken talent the sport needs.