Alex Bowman said he would not have let Hendrick team-mate Chase Elliott win the Talladega NASCAR Cup Series race despite Chevrolet's tactical plan.
Elliott led Bowman home in a Hendrick one-two after they and JTG Daugherty Chevrolet driver Ryan Preece moved into formation at the front of the field in the final three laps.
All three Cup manufacturers asked their teams and drivers to collaborate in the drafts at the first superspeedway race using NASCAR's new rules package.
A massive crash involving William Byron, Jeffrey Earnhardt and Kyle Larson on the final lap meant the race went under yellow for its last corner.
Bowman said he would definitely have challenged Elliott had that not been the case.
"I'm not just going to let him win, right?" said Bowman.
"I've got to try. I knew I could get to his quarter panel. I was pretty confident I could get to his quarter panel through the tri oval.
"Who knows who is going to get to the line first?
"At that point I thought I could do it. It depends on the car behind you, where he goes. It would have been fun to try."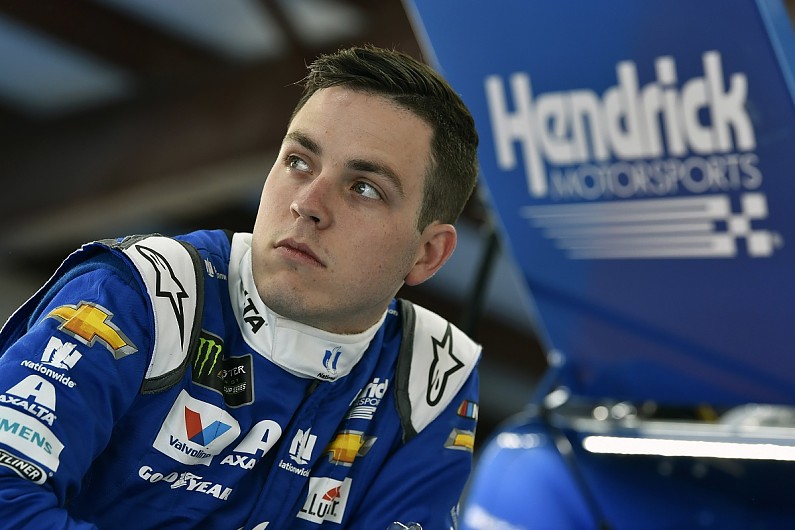 Asked if he would have stuck to any Chevrolet instructions in a final lap battle, Bowman replied: "There was no plan coming off Turn 4".
Second was still the best result of Bowman's Cup career so far.
He replaced Dale Earnhardt Jr in Hendrick's #88 entry full-time last year.
"I am glad to kind of turn the season around," said Bowman, who had not finished above 11th in 2019's earlier races.
"It has been a rough start to the year.
"These guys deserve way better than the finishes they've had.
"To come home second, it's not a win, but we're headed in the right direction."