Brad Keselowski felt he was too kind to his Penske NASCAR Cup team-mate Joey Logano as he came second in their team one-two at Las Vegas.
A week after giving the new NASCAR Ford Mustang its first win at Atlanta, Keselowski came through from 19th on the grid at Vegas to fight for a second straight victory in the closing stages.
A good run down the back straight on the penultimate lap allowed Keselowski to get alongside Logano coming out of Turn 4 with a lap to go.
But Logano came off the higher line and tucked in right in front of his team-mate, and held on to win by 0.236 seconds.
Asked if he would have been able to pass Logano given one more lap, Keselowski replied: "I'd sure like to find out.
"I passed Joey with the lapped traffic and caught a break there, and then lapped traffic cost me the lead to Joey and he pulled a good slide job, and I tried to pull it back and I was just a touch too nice to him."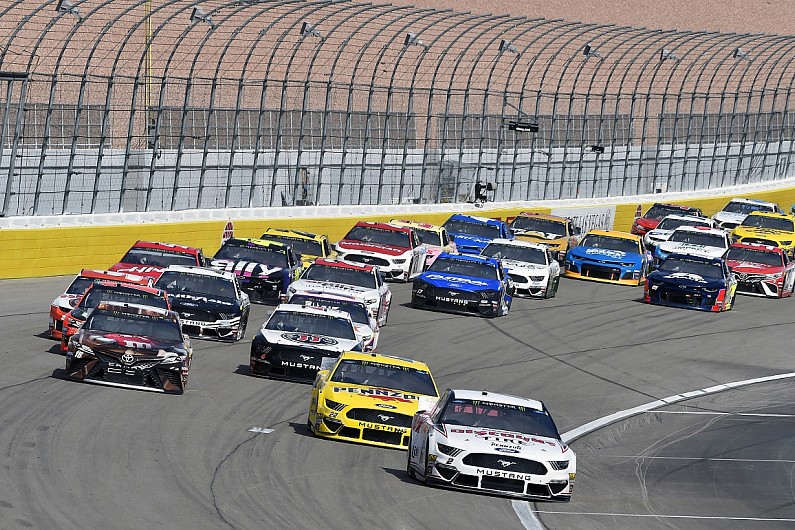 Navigating lapped traffic proved key to maintaining momentum as drivers continued to get used to NASCAR's new rules package.
The revised 2019 regulations - designed to increase overtaking - feature less horsepower, more downforce and front air ducts.
NASCAR's 2019 talking points so far
"It was a good battle," Keselowski added.
"We were both running really hard on the top. It seemed to come down to what the lapped cars were going to do.
"The lapped cars screwed the leader, and the second-place guy got a really good run. It happened over and over again.
"First, Joey got hosed by a lapped car, and I got by him. Then I got hosed by a lapped car, and he got by me.
"But it was definitely a good event."