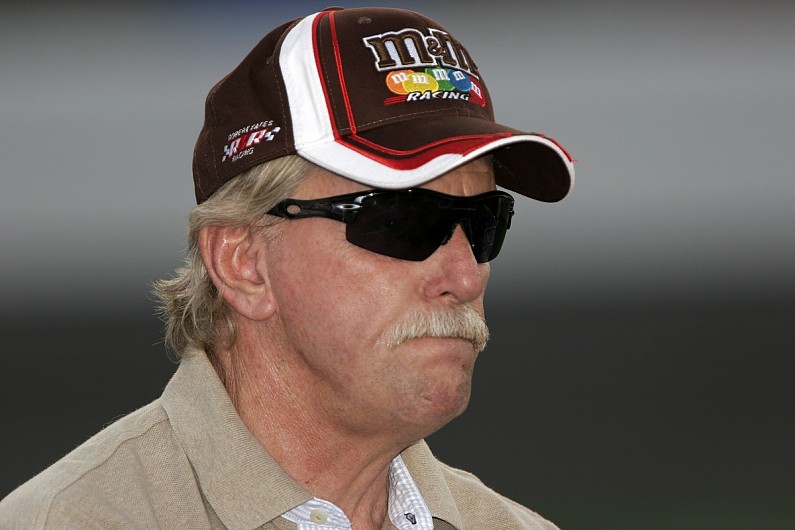 NASCAR team owner and engine builder Robert Yates has died at the age of 74.
He had been battling liver cancer.
Yates began his NASCAR career at Holman-Moody Racing in 1968 before landing a job at Junior Johnson's team in 1971.
His engines powered Bobby Allison and Cale Yarborough's successes, including Allison's 1983 Cup series championship with DiGard Racing.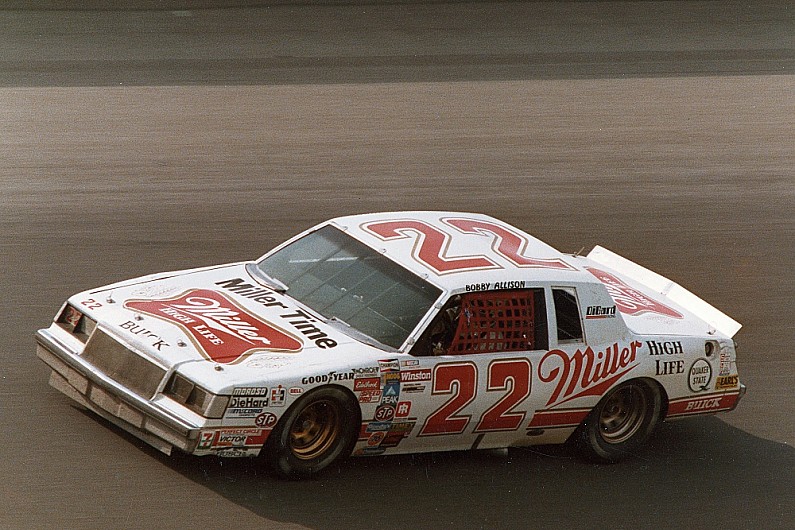 In late 1988 Yates launched his own Robert Yates Racing team.
Success came quickly - his driver Davey Allison won the 1992 Daytona 500, and finished third in that season's championship standings.
RYR expanded to a two-car team for the first time in 1996 with Dale Jarrett and Ernie Irvan, and immediately won that year's Daytona 500 with Jarrett.
Three years later Jarrett claimed what would be the only Cup title for a Yates driver, which he followed up with another Daytona 500 victory in 2000.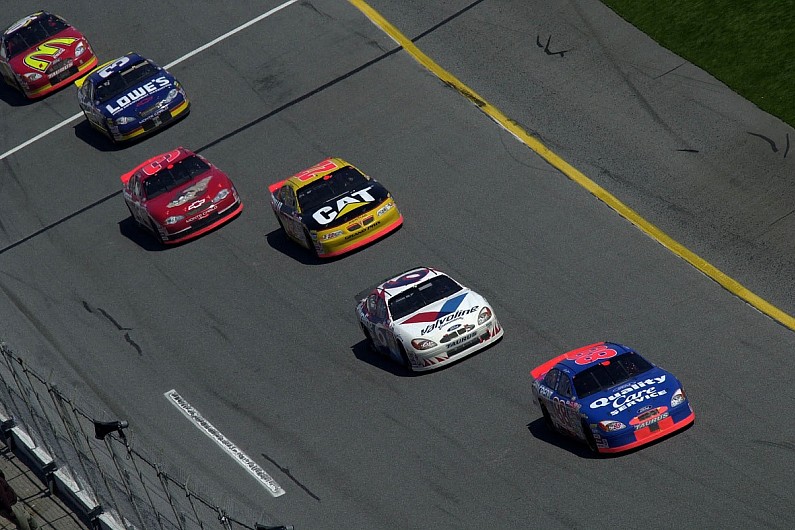 Yates's drivers ultimately won 57 Cup races and took 48 poles, and NASCAR paid tribute to his success in a short statement: "His excellence spanned decades, from the 1983 championship powered by his engines and the 1999 title captured by the cars he owned, both of which helped earn him a deserved spot in the NASCAR Hall of Fame Class of 2018.
"And though he was a master at his craft, it was Robert's passion and character that endeared him to every single person he encountered."
Robert's son Doug took over the team on his father's retirement at the end of 2007, and though the team itself was later merged into Richard Petty Motorsports, Doug Yates remains one of NASCAR's top engine builders.
Earlier this year Robert Yates was elected as part of the 2018 NASCAR Hall of Fame class.
He was voted for on 94% of the ballots cast, the highest for a nominee since David Pearson achieved the same percentage in 2011.
"I'm going to walk around with my head held higher than before," Yates said after the announcement was made in May.
"It means a lot to me. I could play it down and all kind of stuff - but no.
"I want to share it with my family because they're the ones who shared their time to let me do this.
"For 40 years I had the best job in the world.
"I wasn't born in NASCAR but I think I have a place here."