Unsurprisingly, a declaration that the time was right for the NASCAR Cup Series to take on hybrid power went down badly in the groupthink bubble of social media. But this wasn't a throwaway, pie-in-the-sky idea. It was a 1685-word blog from Penske's 2012 Cup champion Brad Keselowski that was published on the series' official website.
As that number of words suggests, Keselowski's plan is comprehensive. He tackled the issue of cost, the system in which hybrid power would be utilised, and he even discoursed on why it would create 1000bhp stock cars that could put on a better show.
The reaction in the American media has been surprisingly quiet. Few really reacted when it first came out, and even now few have considered what Keselowski is proposing. It's even odder when you consider the US buys more hybrid cars than any other nation outside Japan.
Discussing his blog, the Penske driver says "Multiple factors from the success of Formula E to my fascination with the F1 KERS" played a part in inspiring him to write it, as well as "looking for ideas of how to have better passing for the lead in NASCAR".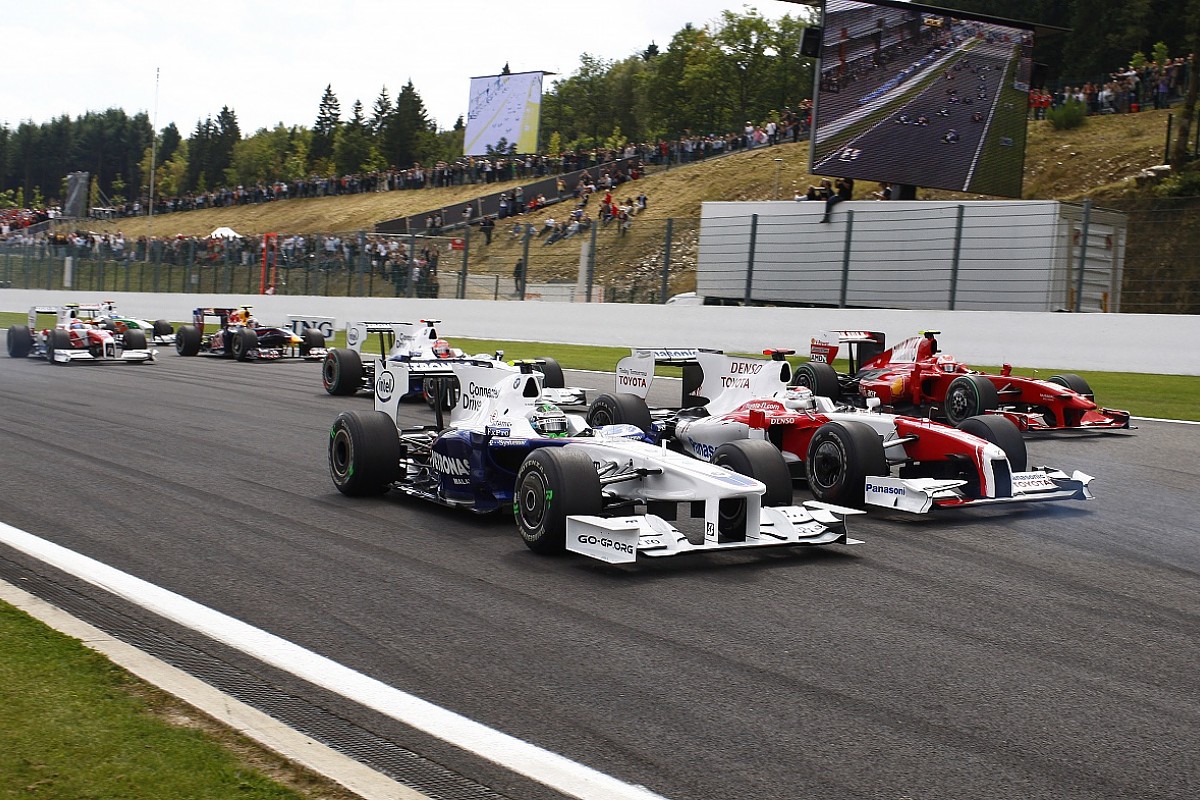 His idea is to incorporate a KERS system - similar to the one Formula 1 first used in 2009 - with the idea that, combined with a smaller fuel tank, the energy recovered could be used tactically at various stages in the race. Its deployment on restarts would be "spectacular" as the cars run silently behind the pace car before a cacophony of noise as it goes green.
In Keselowski's mind, that means: "the perfect foundation for the NASCAR V8 hybrid stock car. The way I envision it, we'd be creating one of the best engines in the world, and it would keep the roar that NASCAR fans love".
That all sounds good in theory, but there's an elephant in the room. KERS relies on energy recovered under braking, and that's an issue at swathes of the oval circuits where lifting off is a far quicker route around the track than ever touching the brake pedal.
"We'd be creating one of the best engines in the world, and it would keep the roar that NASCAR fans love" Brad Keselowski
But that doesn't mean it's impossible either. Vincent Gaillardot knows a thing or two about alternative powertrains as FE programme director for Renault and previously as a seasoned engine man in F1, and he believes NASCAR could incorporate energy recovery if it chose to do so.
"As long as you need to slow down the car it is possible [to recover energy without braking]," he says. "Even if you are just lifting you can probably manage a way you lift to recover so much energy, and maybe the way the driver would need to manage the lap around the oval could be slightly different and more efficient.
"Today they have a certain lift characteristic just to get the right speed without braking, I imagine. Tomorrow it may be different: they could be full throttle for a little longer as they recover energy - it could be efficient."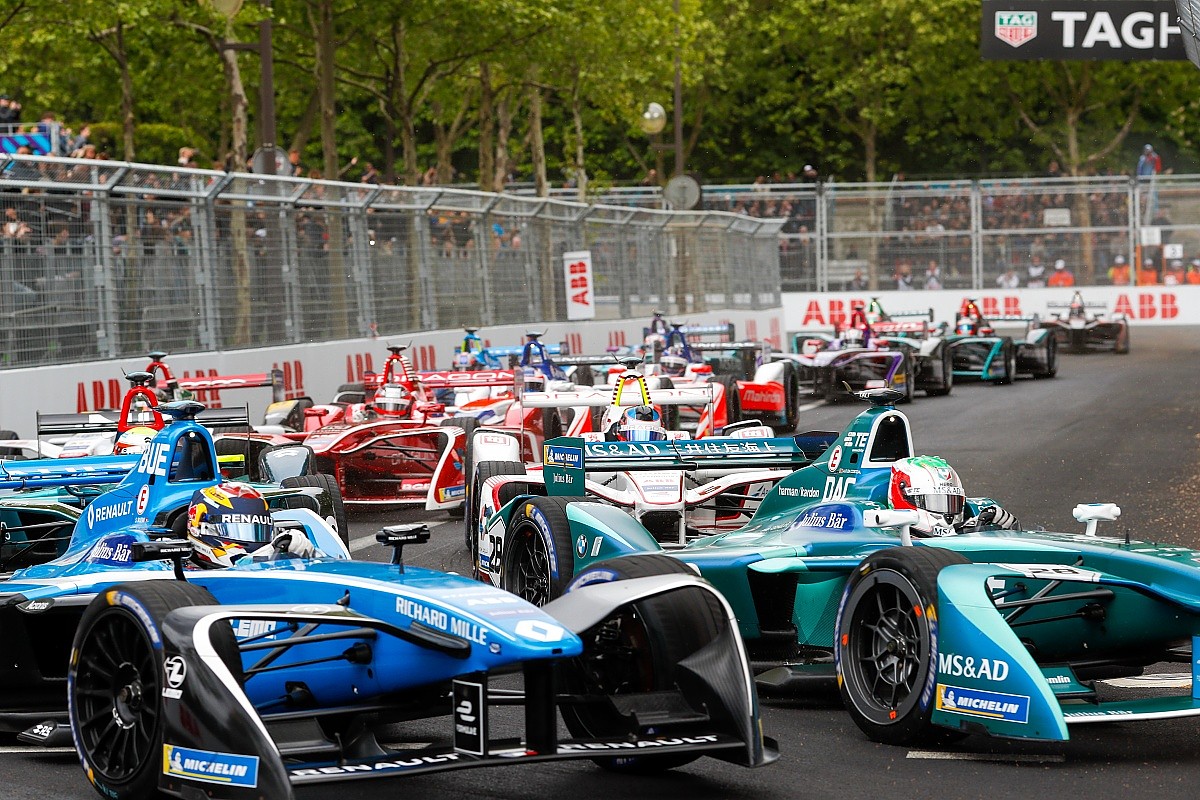 That turns Keselowski's grand plan into something more credible, but there are still questions to answer.
The Penske driver pre-empted concerns over rising costs, at a time when Cup team BK Racing is struggling to stave off bankruptcy. Whacking a KERS component into future engines is hardly likely to help keep smaller teams alive, or make them happy with such a large-scale change.
"I don't believe that [KERS would cost too much money]," he wrote. "I'd argue that big teams will always find a way to implement new technology that benefits them.
"Will it be hard for the smaller teams? Absolutely. But the truth is that struggling teams are always going to be struggling teams. We can't let that get in the way of making the sport better."
When Autosport challenged Keselowski's viewpoint and asked if a small grid was worth the compromise, he said: "Absolutely not. I don't think it's that much higher a cost."
That's questionable. The cost of KERS in F1 was not widely revealed, but easily ran into the millions. Considering the beleaguered BK Racing spent as much as $20million in 2016 and worsened its problems, establishing hybrid systems in NASCAR would clearly require a substantial budgetary hike.
But let's not write the idea of hybrid power off just yet; after all, it appeared on the NASCAR website - meaning the series was OK with such an opinion being put out there on the main port of call for NASCAR fans.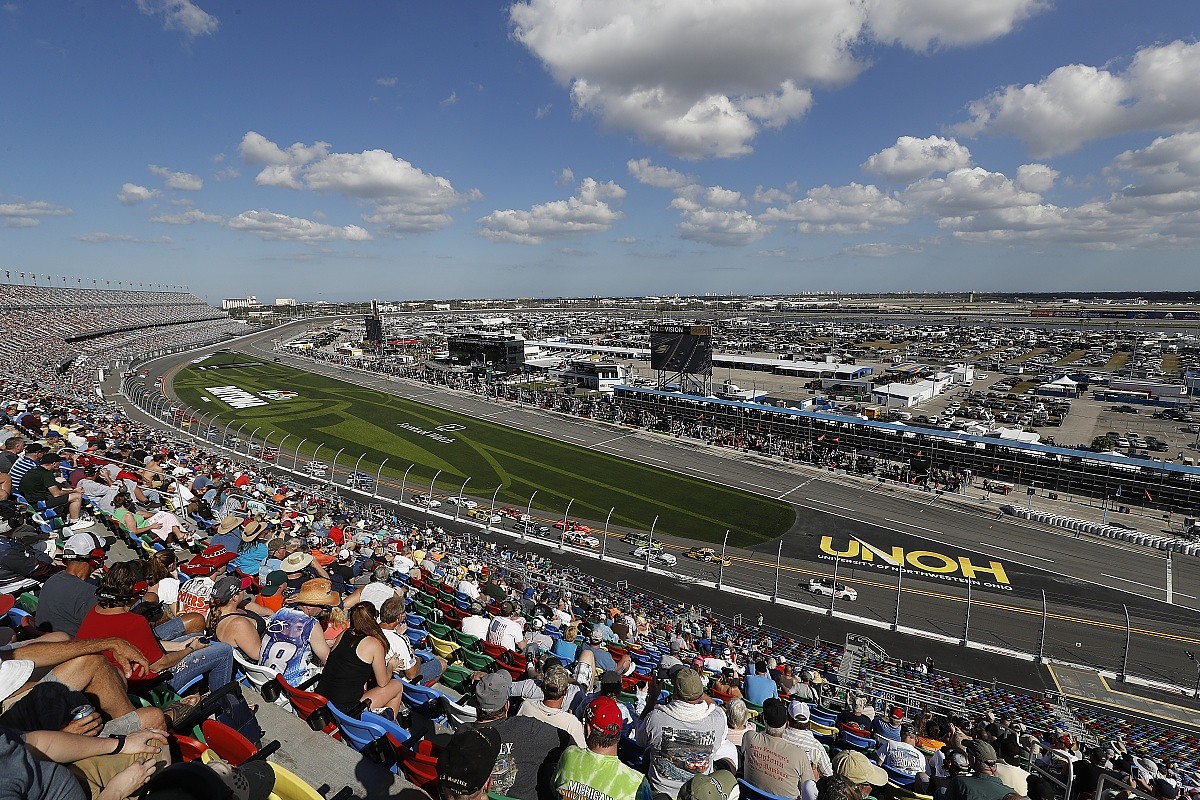 Every single interviewee consulted when researching this feature mentioned fan reaction as one of the biggest factors to be cautious about when considering a hybrid future for NASCAR.
"The people that have read the full story are very curious and interested in the ideas," Keselowski says. "The ones that just read the hybrid headline immediately write it off."
Early in the blog, he had recalled meeting two Australian F1 fans complaining about the reduced noise caused by the current V6 turbo-hybrids - which is why he wants the KERS to partner the current V8 engines.
This is not quite pandering to the fans, it's NASCAR being all too aware of its need to keep fans interested in the post-Dale Eanrhardt Jr era - this is a championship that's always sold itself on star names.
"We don't necessarily expect or want to race hybrids everywhere or full-electric" Ford's Mark Rushbrook
But the manufacturers still hold sway. Chevrolet did not want to discuss hybrids in the series, but Toyota and Ford were willing to do so. Consider that Toyota has just won the Le Mans 24 Hours with a hybrid LMP1 machine and Ford has publicly backed the World Rallycross Championship's turn to full-electric cars. Their words do carry weight.
Neither manufacturer was as forthcoming as Keselowski, but Ford outlined how it does not need hybrid power in NASCAR to justify its involvement.
"You don't necessarily need to be racing internal combustion [engines] everywhere or hybrid everywhere or full-electric," says Ford's motorsport global director Mark Rushbrook.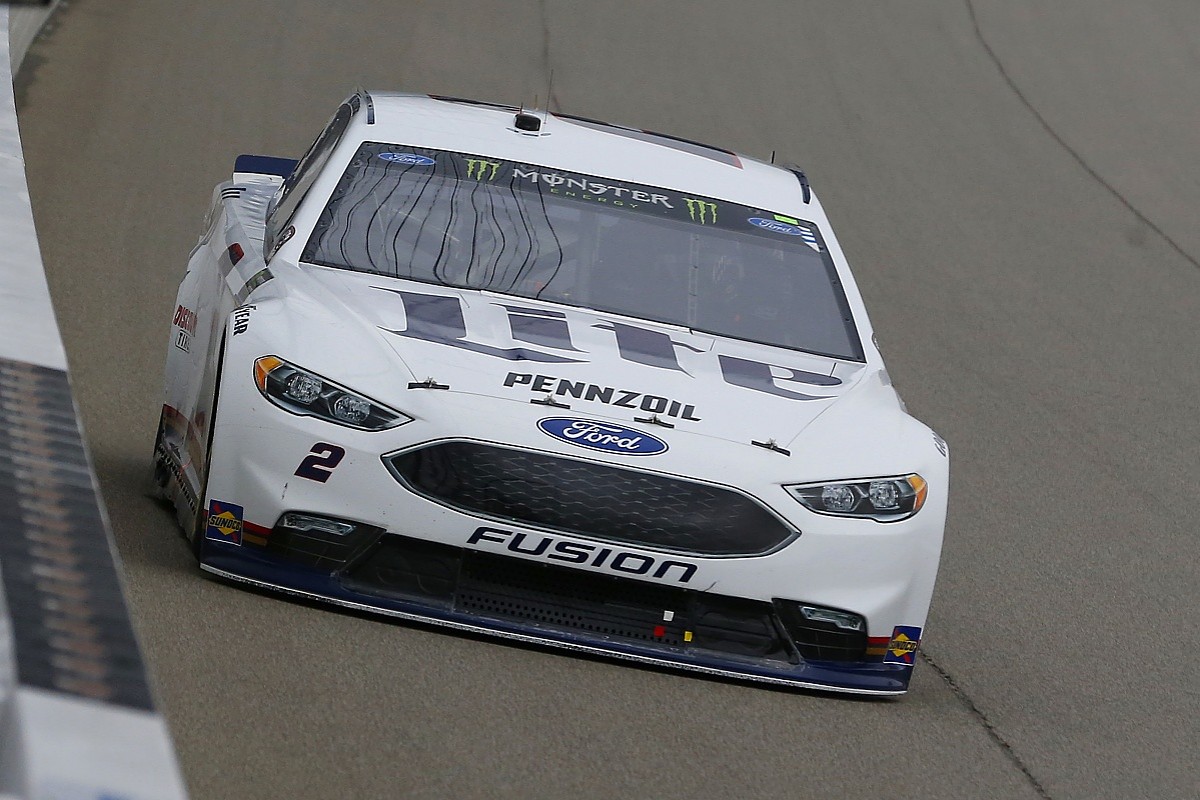 "Our perspective, as things are today and in the near future, we don't necessarily expect or want to race hybrids everywhere or full-electric.
"We want to have a portfolio that allows us to race internal combustion engines or potentially hybrid or full-electric. Where can we go race those different formulas?
"It doesn't mean necessarily that we are looking at hybrid or full-electric in NASCAR today, at some point yes. But when, we don't know. We are looking at it."
Toyota, meanwhile, points to FE as an example of why a hybrid system may not be automatically appealing unless development freedom is offered.
It highlights its non-participation in FE, and Mercedes and Porsche holding off joining the all-electric series until 2019/20 - when greater technical freedom is on offer compared with the series' near-spec beginnings.
"Looking to what we do on the WEC side, that is clearly a technology platform wherein Toyota develops real applications that go into their production vehicles," explains David Wilson, president of Toyota's US motorsport.
"I'm speaking for us and not another manufacturer, but the implementation of a spec hybrid system that is the same for everybody and doesn't allow us to apply our proprietary technology isn't so interesting.
"Honestly, I think that is one of the reasons why Toyota has not yet gone the route of Formula E, which a lot of our competitors have gravitated towards.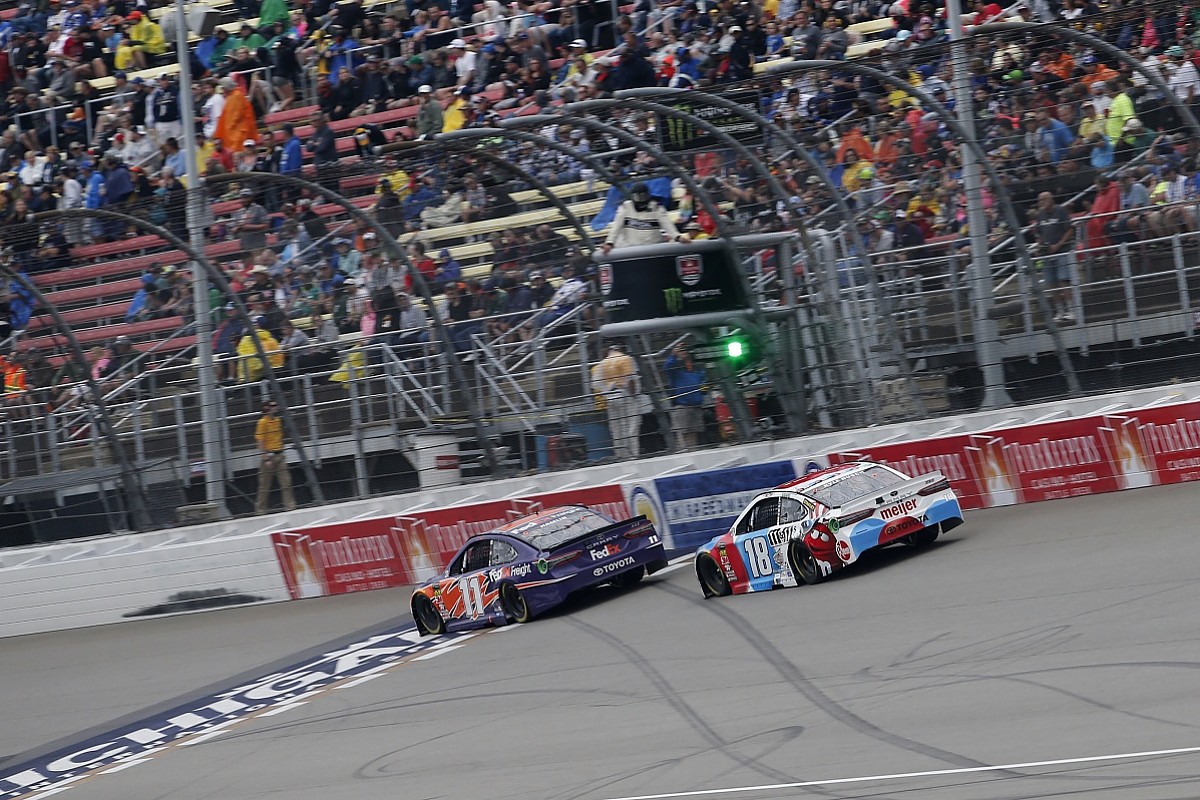 "It is not because we don't believe in electric powertrains, but it is the limitation in that series imposed upon each manufacturer as to what they can do with an electric-powered vehicle.
"Our perspective and what motivates us is going to be getting another manufacturer [in NASCAR]."
While both manufacturers played down the prospect of any imminent radical changes to NASCAR engines, Autosport was told Toyota asked NASCAR to speak to fans and its fan council about the future direction of its powerplants.
Toyota believes there can be a greater benefit to NASCAR in attracting a fourth manufacturer - which it has not had since Dodge left the series in 2012 - by making the engines more contemporary.
Toyota believes the current engine resonates with NASCAR and its fans, but it can be made more relevant
Like IndyCar's recent outlining of revised engines for 2020 - largely sticking with a tried-and-tested V6-turbo engine and eschewing any hybrid power - Toyota believes the current engine can stay since it resonates with NASCAR and its fans, but it can be far more relevant.
The Generation 6 Cup cars have a great emphasis on resembling the road cars each manufacturer sells. Within them is a 5.8-litre pushrod V8 that has the limitations of both weight and design inflexibility in certain areas of the layout. In short, simplicity is king.
Toyota knows its fans want "an engine that is loud, throaty, they like the sound of the V8, but [it's] more of an emotional tie", though it believes improvements can be made.
"I would say we're likely to stay with the V8 and then focus on the internals and materials because the engine certainly doesn't need to be as heavy as it is," says Wilson. "And lightening up presents some efficiencies.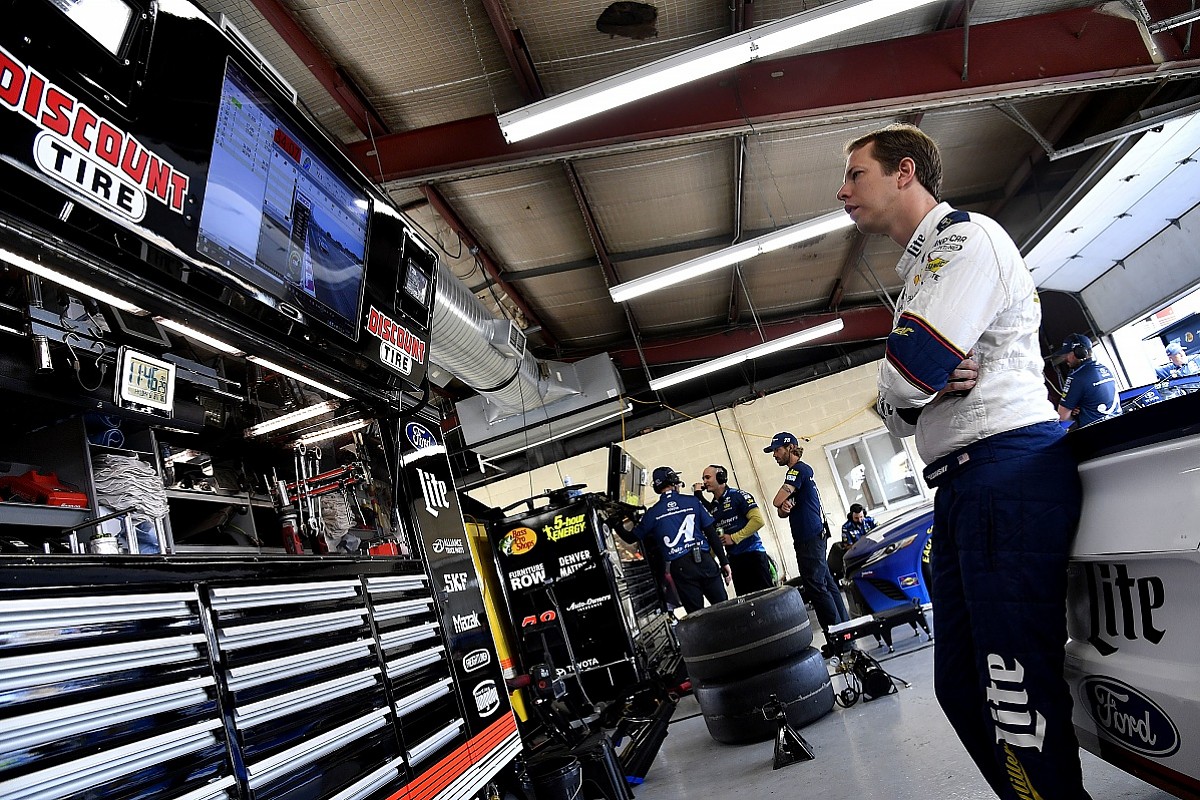 "I remember the blog he [Keselowsi] wrote and he was advocating a KERS-type system, similar to what has been used in the past in Formula 1. And again, from an entertainment perspective, it would add something to the show and present something unique and fun for the fans and drivers. But I think for the mid and near-term, there are some other priorities that as an industry we're better focused on.
"I do believe [that if] a new manufacturer would be looking for a new platform, I don't think it would be dependent on a hybrid solution."
While Ford and Toyota were happy to discuss the potential of hybrids, it's clear neither will actively push for it while they can both call upon similar technology elsewhere.
With NASCAR and its manufacturers closely aligned, particularly as the next generation of cars will likely arrive in the next few years, Keselowski has at least given the series something to think about.
When asked if NASCAR had shared its thoughts with him, Keselowski says: "No, I think they are still looking for a direction themselves."
But he also added that NASCAR should look to implement it for the next generation of cars, since he would rather "a hybrid package over an aero package because a hybrid package, if done correctly, would require more driver management and therefore skill" and promote the stars of its show while keeping the series relevant.
That sounds tempting, and it's why Autosport approached NASCAR for its reaction to Keselowski's blog.
"NASCAR has a proud tradition of racing the same vehicle models that are available to our fans," a statement read. "While we don't have any plans to change from an ethanol-blended biofuel, we will continue to monitor new technologies across the automotive world.
"We will always work closely with our OEM partners to ensure our race cars remain relevant with their street car counterparts."
While NASCAR has always been happy to discuss its future behind closed doors with its manufacturers, Keselowski has at least brought the topic of its future on track into the public domain.
We won't see hybrids in NASCAR tomorrow, but given that this is a series that has constantly innovated - think stage racing last year - Keselowski's blog does not seem as ridiculous as it might first sound.