You have to go to some length to impress someone who has worked for Formula 1's leading teams, but the Ford NASCAR programme and its development of the 2019 Mustang Cup car has managed it.
"I'd say this is the first time I've ever worked for a large company, it's the first time I've really been outside a race team in the last 20 years of work, and it was a surprise to me," says Tommy Joseph, Ford's hand-picked aerodynamic leader brought in to oversee the Mustang's transition to competition.
"I didn't know what to expect but I remember last February, a few weeks after I started, I went to visit Ford [World] headquarters and I went to the research and innovation centre. It was like one of those movies where you walk into some secret government lab and you see a UFO or a spaceship, some of the things I saw in there with materials and processes and techniques - research that was done that I would never have been able to think of previously.
"It's an advantage that a big company can look forward 10 years into the future and research things that might only come into play [then]. Even the biggest race teams in the world can't afford to do that, they really need to focus on the short term, and they need methods and techniques that are application ready."
That's quite a statement coming from someone who left the Red Bull F1 team in February last year, and it's also a peek at the changes Ford has made to ensure it produces the best possible car for the Cup series.
The Blue Oval is heading towards 14 years without a Cup title, since its 2004 success with Kurt Busch. More recently, it's had to watch Chevrolet take a decisive stranglehold on the series until high-spending Toyota took the reins in '16.
Not to be defeated, Toyota introduced a new Camry for 2017 as it continued an aggressive two-year cycle with a virtually-new car each time. Toyota took the title once again then Chevrolet hit back with the new Camaro for the current season.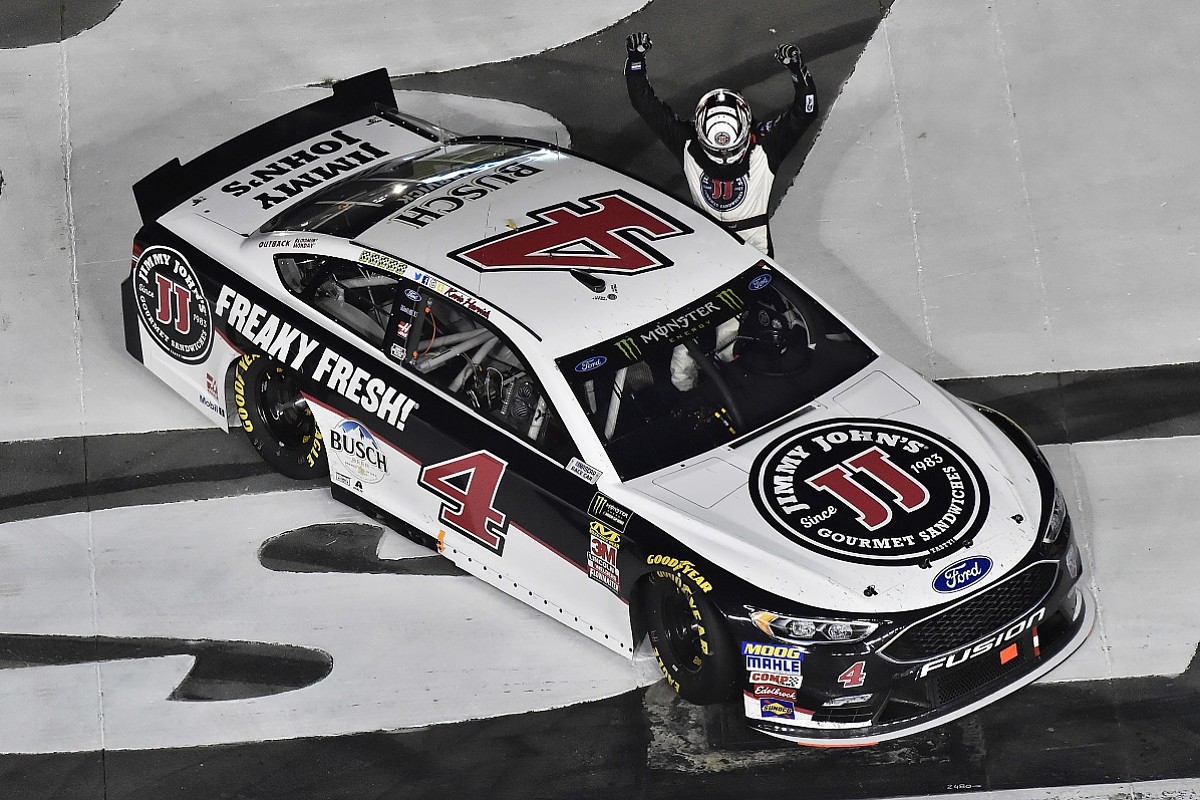 Ford kept faith with the Fusion, introducing updates here and there, but don't mistake that for resting on its laurels. While Toyota was working on taking control from Chevrolet, Ford was planning its resurgence with its current car.
Signs suggest the plan has worked initially, with the older Fusion confounding all expectations to be the car of choice in 2018, as Stewart-Haas Racing's second year with the company has yielded six victories (seven if the non-championship All-Star race at Charlotte is included) and a place atop the manufacturer standings.
SHR was a key part of that strategy to get Ford back on the right track, says Ford's global performance director Mark Rushbrook.
"I'm still hoping for a 2018 [title] with the Fusion," he says. "It's been a process where three years ago our senior leadership through Joe Hinrichs [Ford's executive vice president and president of the Americas] and Edsel Ford II [the great-grandson of founder Henry] said 'OK, we like being in NASCAR, we like participating, but we want to win. What does it take?'
"It's been a long process because there's no one thing that's going to help you win a championship" Mark Rushbrook
"And it's been a long process because there's no one thing that's going to help you win a championship."
Instead, it's been a series of steps. After a lacklustre 2017, in which Ford lagged behind Toyota and Chevrolet, teams including Penske, Wood Brothers and SHR went to Ford to demand improvements and '18 has demonstrated the value of its new engine block.
The signing of SHR was a crucial one. Luring a team that had won two titles in seven years with Chevrolet was some feat. This wasn't only about signing an illustrious name, but also recruiting a team that knew how to maximise aerodynamics at a time when NASCAR has put an ever greater emphasis on that field.
Tying SHR with the engine expertise of Roush Fenway Racing and the savvy proven winners of Penske made for a formidable line-up. Ford then had the stable it needed to lean on and get the most out of its future programme.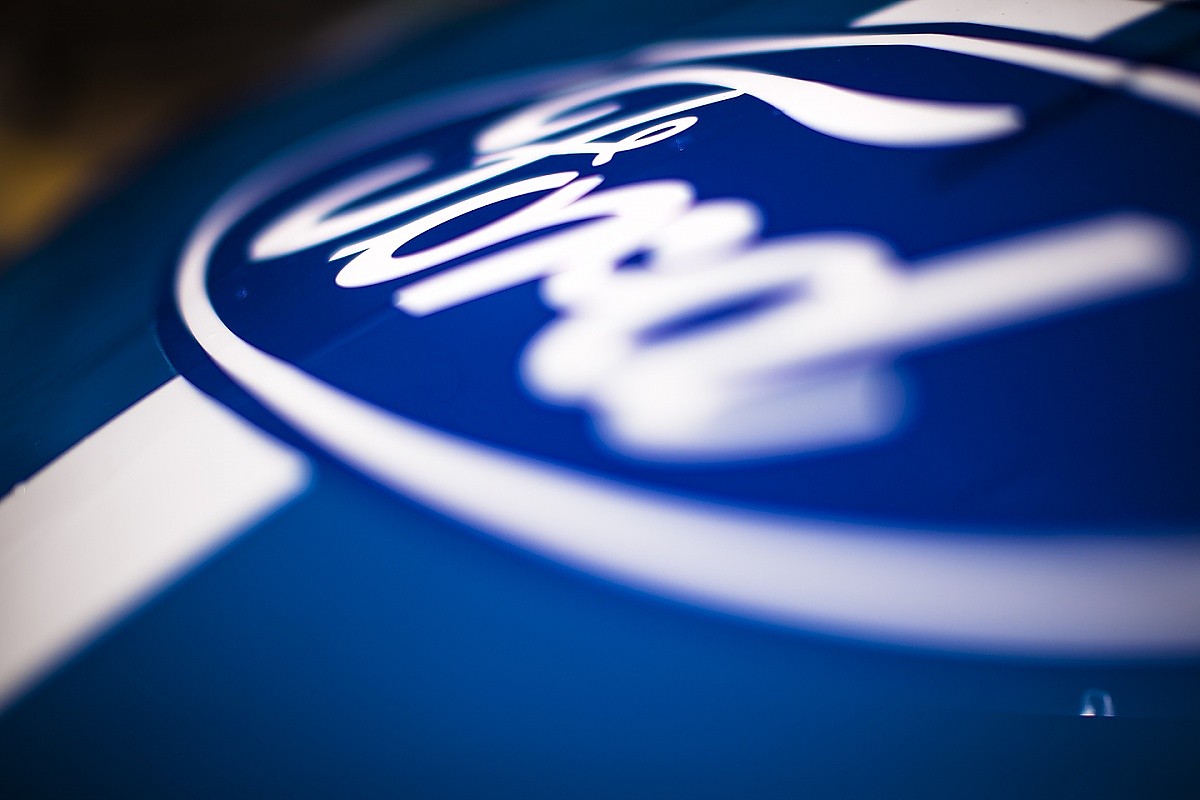 But it also needed Joseph to step in and reshape its off-track resources, overseeing a scaled windtunnel programme in North Carolina to move on from its previous use of the Auto Research Centre in Indianapolis. Joseph also helped Ford's CFD programme and built up "critical tools" in that area. The former F1 aero man also oversees a committee with Ford's teams that he believes has been a crucial aid.
"A lot of those have come together already in 2018," says Rushbrook. "The performance that we have so far, hopefully, that delivers a championship at the end of this year. But the new body for next year is just one more piece that helps us continue competitiveness across our teams."
The new body for the Mustang is another area of intrigue in Ford's bid to get back on top, influenced by NASCAR's rule direction and Ford's own production car plans. That direction came down to one key word: "sedan" (read saloon). Or rather, it added the word "coupe", meaning models such as Chevrolet's new Camaro and the Mustang would conform to NASCAR's rules as eligible models.
That also coincided with Ford reducing its production car range, with the Fusion one of many models set to be retired as the manufacturer focuses on just two passenger cars: the Mustang and the Focus Active.
With NASCAR's Gen-6 cars designed to allow its three manufacturers to reflect their showrooms, Ford had little choice but to opt for the Mustang. But it's certainly not a last resort, as the Mustang's flexibility will be one of its secret weapons.
Toyota's been able to build a foundation of success by constantly updating its cars, but every NASCAR update has to be proven to be rooted in its production cars.
Ford now feels it can match that cycle thanks to its greater resources, the hiring of Joseph and its experienced teams. But there's the added bonus of the wide Mustang range, with its multiple models and differences providing plenty of room for development.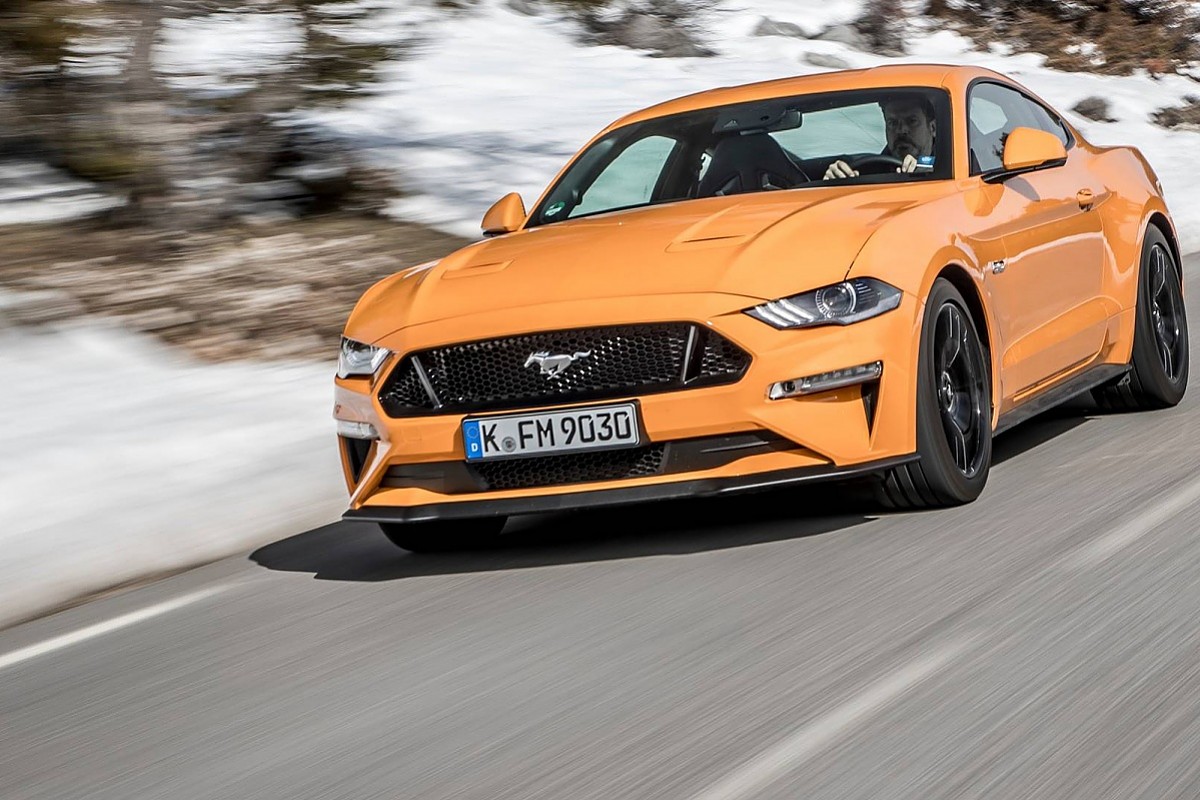 "To be candid, we didn't have all the right things in place, including people like Tommy Joseph, including our tools," says Rushbrook of Ford's previous NASCAR form. "We weren't prepared to do a new body at the level that we wanted every two years, I think now we are.
"We're not committed to when we're going to do the next body yet [after the Mustang joins in 2019] but we're in a position now where we can constantly be working on new bodies and improvements.
"That is another advantage of the Mustang. The way the rules are you can't just make changes to make changes, they have to be tied to changes on the road car. With the Mustang there are so many different versions - that have a different front end or sometimes body sizes on them - from a base Mustang to the 2.3 EcoBoost Mustang, the GT, the [Shelby] GT350, other variants are always coming.
In 2018, Ford has stepped into the void as America's top NASCAR manufacturer
"There's more opportunity to do Cup cars for NASCAR because of the very frequent changes on the road car Mustang."
While it's clear Ford has set foundations that will ensure the Mustang's next phases move smoothly - finalising its aero specification and sending it to NASCAR for approval next month - there is an elephant in the room: the Fusion.
Having waited so long to introduce the new car and with Chevrolet teams struggling to extract performance from the 2018 Camaro, Ford has stepped into the void as America's top NASCAR manufacturer, only to then announce it will replace the machine that got it there.
An upgrade on a successful car may sound like a slam-dunk, but the trend in NASCAR is clear. When Toyota brought the Camry in for last year, it took just three wins from 18 races before its dominance showed with 13 wins in the last 18 races to seal titles for itself and Furniture Row Racing's Martin Truex Jr. This year, the Camaro made the perfect start by winning the lottery that is the Daytona 500, but has failed to win a race since.
That's the pattern that Ford must defeat, particularly as the Mustang will not have a single panel carryover from the Fusion heading into 2019.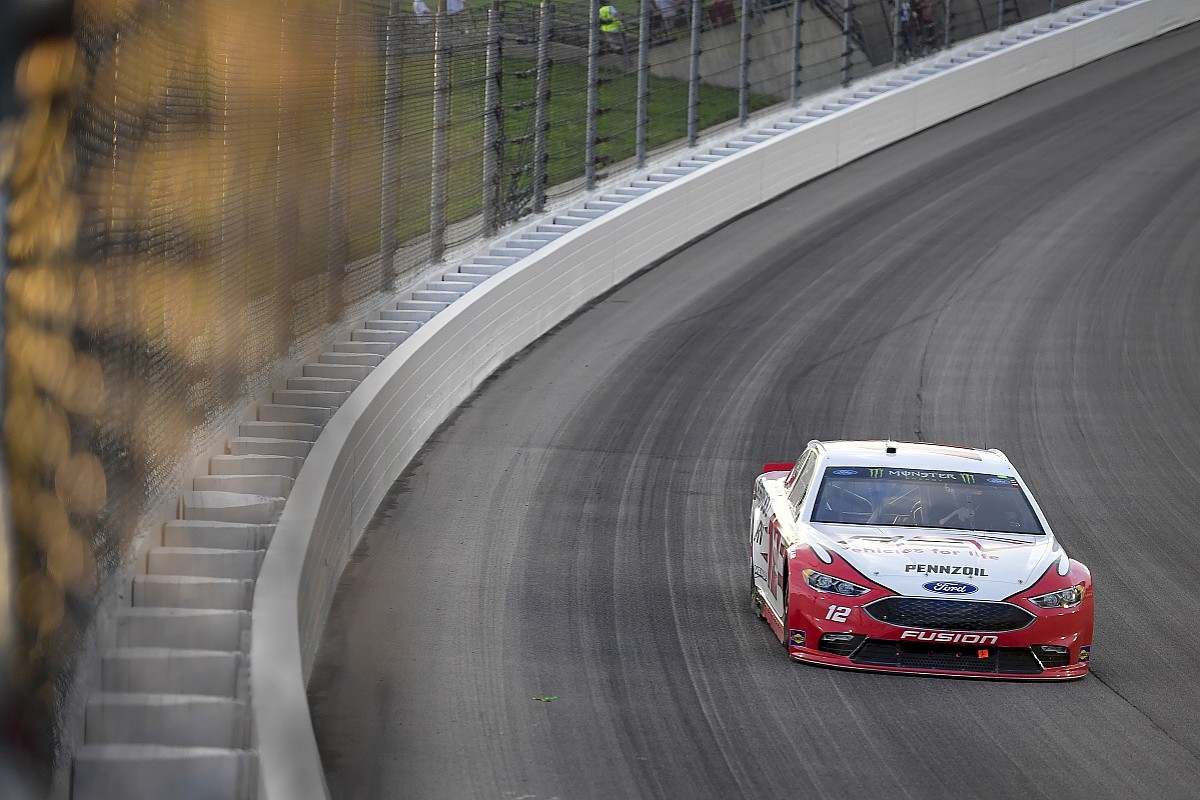 "We certainly saw what happened with Toyota [in 2017]," says Rushbrook. "Last year they didn't start out so well and certainly by the middle of their season and end of the season they had a really good understanding of their car and [were] very competitive.
"We're honestly looking at the new Chevrolet and wondering what issues there might be as they get up to speed with that new car and when it may step forward and is competitive, I'm sure that will happen at some point.
"[It] is important for us that as we finalise the [Mustang] and get through the submission with NASCAR in June, that not only do we [need to make sure we] spend the second half of 2018 trying to win a championship with our Fusion with one of our teams, but that we're also preparing in parallel to that for the new Mustang to hit the track and be as competitive as it can in the early 2019 season."
If Ford manages to avoid falling into the slump endured by Toyota and Chevrolet, NASCAR will have new territory that comes at the perfect time: a star-name rivalry.
Ford's Mustang and Chevrolet's Camaro have had a historic battle in the automotive world - around half a century - and moving that war into America's most popular racing series while it is in a period of decline would be a shot in the arm for NASCAR.
While Ford did not plan to revive the rivalry and instead sees it as a happy coincidence, the influence of the upcoming battle is not lost on the paddock.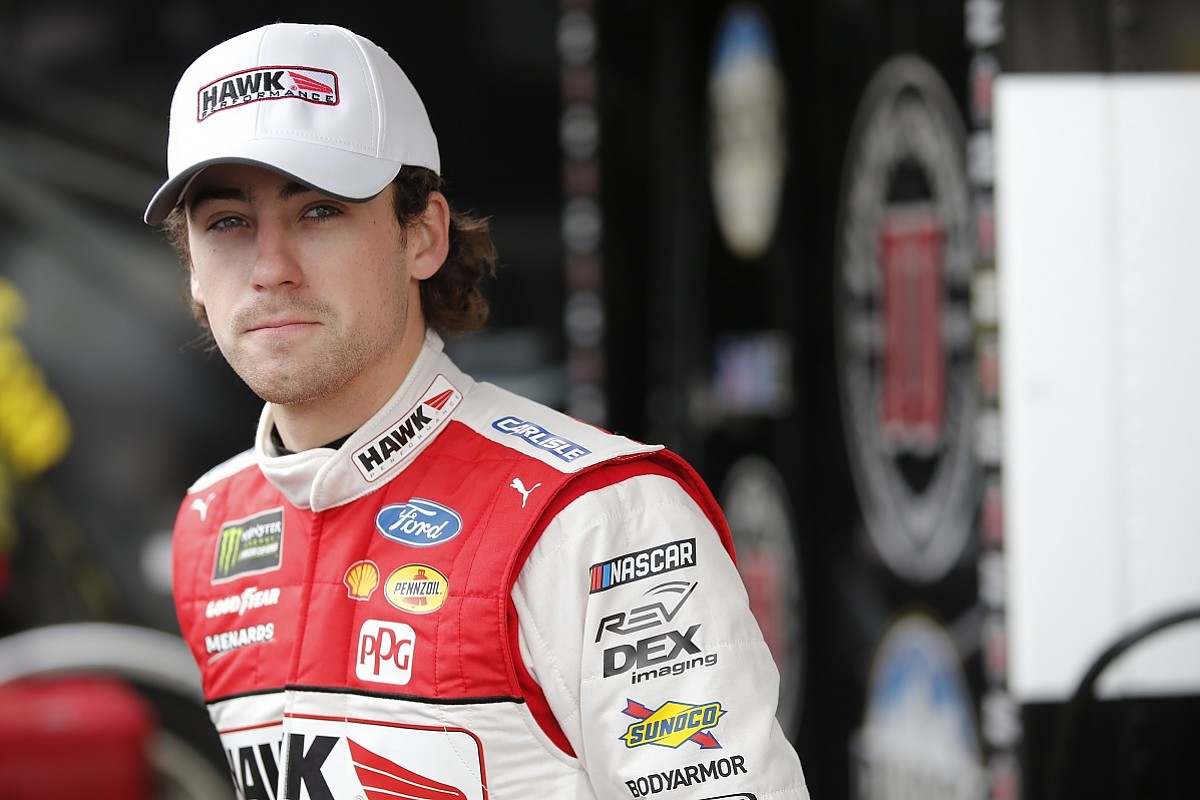 "Those cars have been pitted against each other for generations and it's cool they're both at the highest level of stock car racing," says Penske's Ryan Blaney. "It'll be a cool battle."
But that counts for little if the Mustang has a slow start, which Blaney is adamant will not happen.
"From everything we have seen from windtunnel numbers, they're still working on it, but it shows improvements in the spots we were looking from," he says. "We always hope it'll get better, Ford has done a great job of change and I think we're always ahead on a lot of aspects when it comes to change, so I think that'll apply."
"We want to be winning right out of the gates" Mark Rushbrook
The importance of a fast start is not lost on Rushbrook either: "We want to go and win the Daytona 500 next year with the new car, or Atlanta the week after, we don't want to wait for the competitiveness to come later in the season.
"We don't want to accept reduced performance for the first part of 2019, we want to be winning right up out of the gates."
When the Mustang rolls out of the garage at Daytona it will be a year after Ford drivers wished a new car was in their hands. Ford now must prove that "better late than never" rings true as the Mustang battles to revive the Blue Oval's fortunes against NASCAR's dominant force and its most historic rival.