The closest Formula Renault 3.5 Series title fight in years will be played out at Barcelona this weekend. Three drivers head to the Circuit de Catalunya with a shot at lifting the crown, and with it a prized end-of-season test in Renault's Formula 1 car.
Russia's Mikhail Aleshin has led the championship points table since the second meeting of the season, at Spa, in May, and holds a three-point advantage over Tech 1 Racing's Daniel Ricciardo. The last of the trio is in-form ISR driver Esteban Guerrieri. The Argentinean is just 13 points adrift, but take into account that there are 30 points available over a weekend, it's not hard to see why the series is in for a thrilling climax.
Incredibly, Aleshin is seeking to secure the Carlin team's maiden Formula Renault 3.5 championship.
"The drivers who are fighting for the championship are very close in points, so I think it's going to be a really tough fight," said Aleshin, who took part in a German F3 race at Oschersleben last weekend in an effort to keep himself match-fit. "It will be the driver who has the best weekend that will win, but I'm very confident.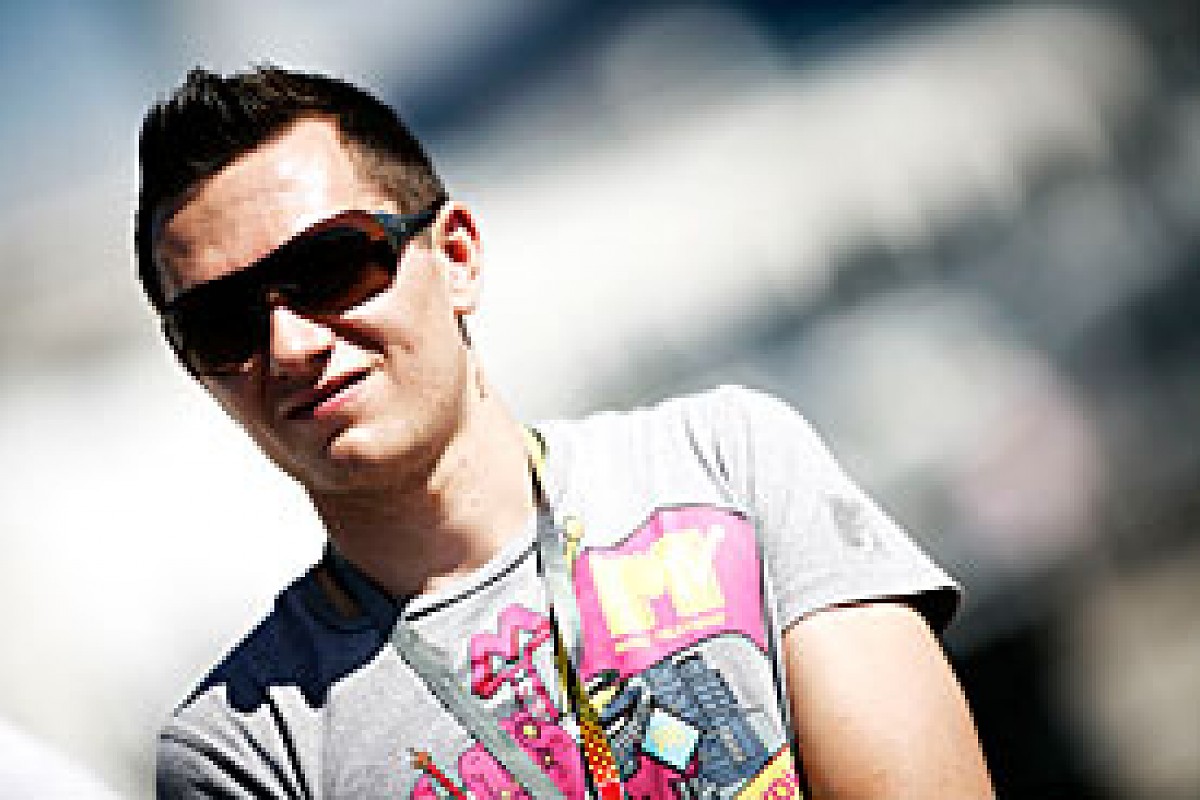 Mikhail Aleshin © LAT
"Barcelona is a circuit that I like, I have been to several times before and Carlin have a strong car there."
Should 2009 British Formula 3 champion Ricciardo succeed in reeling in the slender points deficit, he would be the first rookie to win the title since Renault's current Formula 1 team leader Robert Kubica, who managed the feat in the series' inaugural year.
The laidback Australian appeared unfazed by his rival's extra curricular activities.
"I am just focusing on myself," said Ricciardo. "I wouldn't have a clue if they have been racing in other categories or chilling in their own country getting drunk and having parties. I am not really worried about them.
"I don't think anyone will have an advantage, but if I do my own job and get some poles, hopefully that would be enough to convert into a few wins and get a lot of points for the weekend."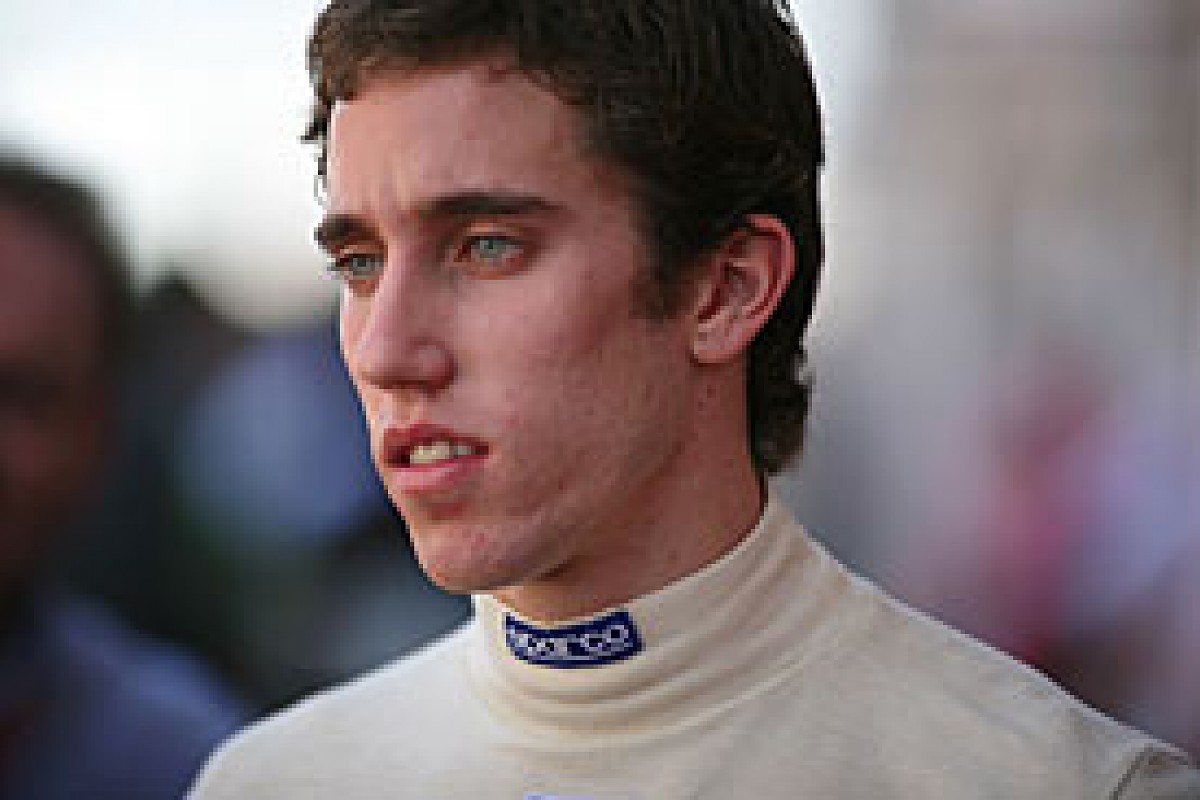 Esteban Guerrieri © LAT
Given the kudos of the title and the likely significant career boost it should provide, it will intriguing to watch the trio as they seek to temper the pressure of fighting over the crown.
"I think it is quite important," confirmed Ricciardo. "When I speak to [Red Bull Junior programme boss] Dr Marko he always puts pressure on! He is hinting that this result could mean quite a bit for next year. Perhaps it could help him with some deals that he is trying to make, or just to secure my future in the Red Bull team.
"So, for sure, it is a big weekend, for a lot of us guys it could be a make or break.
"The gap is three points, but it is really nothing. I think whoever comes out on top this weekend is going to win the championship. Mentally it is cool that Mikhail has led, pretty much, all season long, and now the gap is as close as it has ever been and it is the last round. So I am sure he feels a bit more pressure. But I usually enjoy events like this.
"I think Monaco was a good example, Red Bull and Dr Marko were watching, and I was able to pull it out [and win], so this [pressure] should be quite good for me this weekend."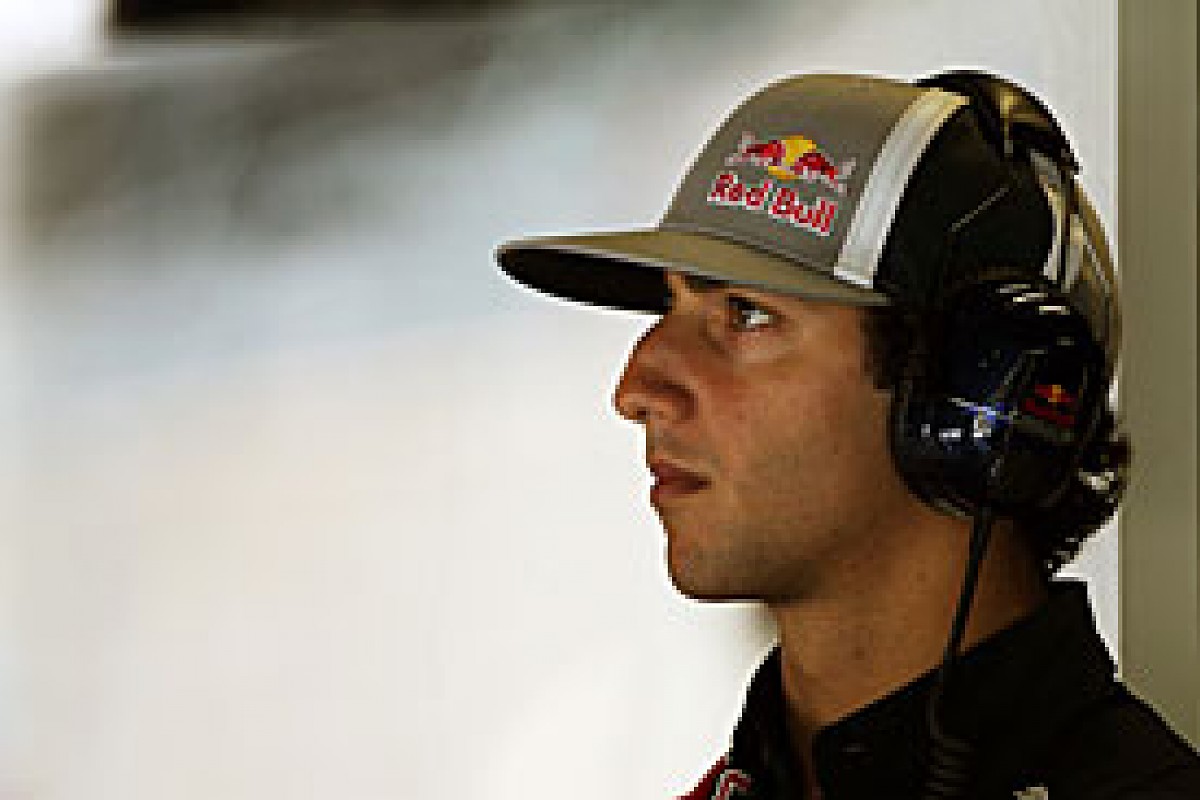 Daniel Ricciardo © LAT
All three contenders visited the Renault Formula 1 team's UK headquarters in Enstone on the 19th and 20th September as part of a series-organised internship.
In previous years a question mark existed over whether Renault would permit a Red Bull Junior driver to test its F1 car. But a change of attitude from Renault's new management should allow Red Bull Formula 1 reserve driver Ricciardo to contest the young driver test - should he emerge as champion.
"If I do end up winning, and the opportunity arises, I am not too sure what would happen," said an understandably cautious Ricciardo. "I have been penciled in to drive the two rookies' days for Red Bull in Abu Dhabi. I am not sure if they have thought as far ahead as what to do if I win it. It would be cool to drive two different F1 cars, but anyway, just driving any F1 car will always make me happy at this stage.
"Maybe it's possible, we'll see, but I'm not really thinking that far ahead."
The first race of the weekend will start at 15.04 CET on Saturday, with race two at 13.05 on Sunday afternoon.