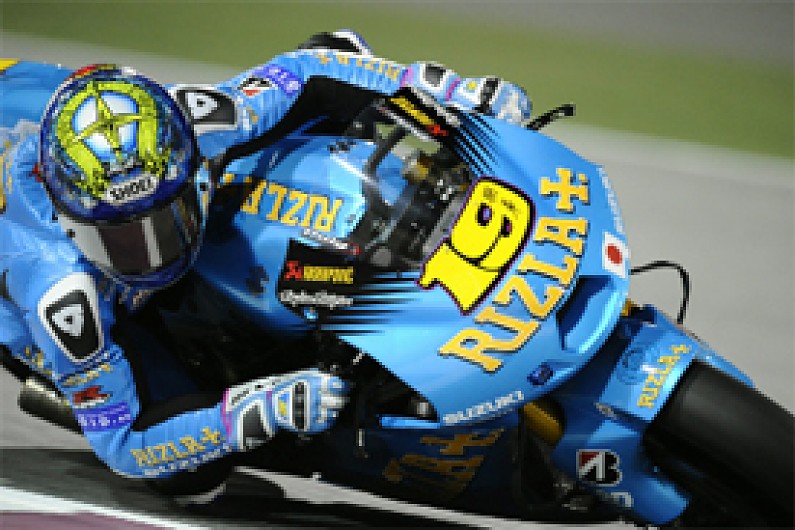 Suzuki felt it 'wasted' the first official practice session of the MotoGP season in Qatar this evening after a physical issue for rider Alvaro Bautista.
The Spaniard was hampered by the 'arm pump' condition, caused by issues with a new front braking system and new gloves following his massive testing crash. Bautista is Suzuki's sole representative in MotoGP this year after it trimmed its works squad to a single bike.
Team boss Paul Denning was extremely frustrated by the problem.
"Unfortunately we wasted 45 minutes of good track time tonight and got absolutely nothing done," he said. "We had an issue that didn't come up all through the test, which meant Alvaro wasn't able to ride the bike properly."
Bautista was only 16th quickest in the 17-bike field, 2.7 seconds off the pace.
"It was an impossible practice because we wanted to try a different setting, but I had a problem with the front brake feeling right from the beginning and after that I also had some pain in my right arm - which was probably because I had new gloves on and they were too tight - so I wasn't able to ride like I can," he said.
"At the end I used the other bike, but the problem hadn't gone away. I think we need to forget today and concentrate on tomorrow because we have two more practices to improve things."