Valentino Rossi will make a decision about his MotoGP future during the 2020 season, after Yamaha announced he would be replaced at the works team by Fabio Quartararo for 2021.
Autosport reported earlier on Wednesday that Quartararo was poised to step up to the main Yamaha squad after a standout rookie season at the satellite Petronas SRT outfit.
Confirmation of his step up to the works team on a two-year deal comes just one day after Yamaha announced it had extended its agreement with Vinales for the next two seasons.
The decision leaves no room at the factory squad for Rossi.
In a second statement, following its announcement that Quartararo would join the works operation, Yamaha said it would discuss Rossi's future with the Italian, who "will take until mid-2020 to make the final call whether he will remain an active rider" in 2021.
"This time frame was requested by Rossi to evaluate his competitive speed compared to the MotoGP grid only after completing the first seven or eight races of 2020," said the statement.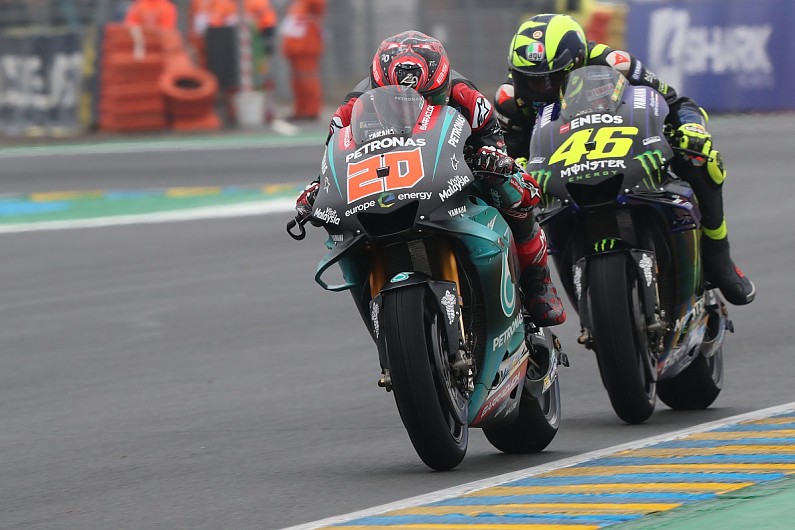 Yamaha has also promised Rossi he will have a factory-spec bike and full engineering support - almost certainly at SRT - should he decide to continue.
The statement added that "irrespective of the decisions for the future, Yamaha will provide full support and total focus for the 2020 season" to Rossi, who will be contesting his 21st season in the premier class - 15 of which have been with Yamaha.
"The totally understandable decision of Valentino to assess his competitiveness in 2020 before making any decision about 2021 was something that Yamaha respects and also wholeheartedly agrees to," said Yamaha team boss Lin Jarvis.
"While we have total respect for and confidence in Valentino's abilities and speed for the 2020 championship - at the same time Yamaha also have to plan for the future.
"These days, with six motorcycle manufacturers in the MotoGP class, fast young talents are greatly in demand, and consequently the riders' market begins ever earlier.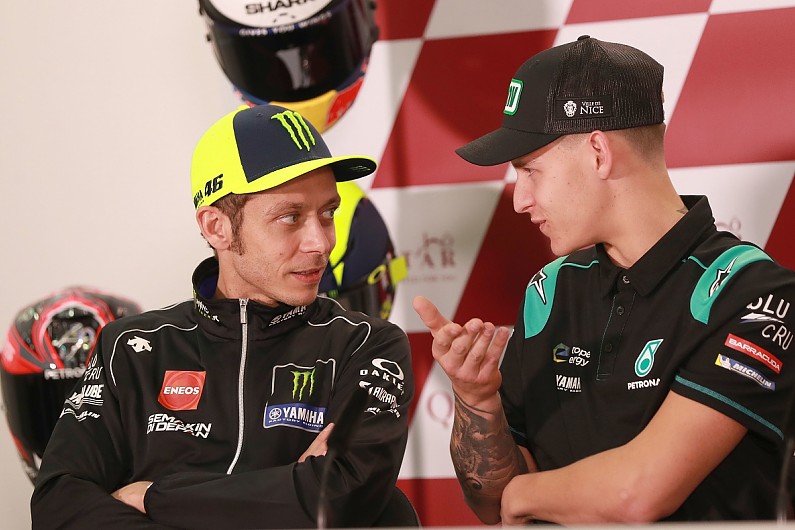 "So, it's a weird sensation to start a season knowing that Vale will not be in the factory team in 2021, but Yamaha will still be there for Valentino, whatever he may decide for the future."
Quartararo will also have access to the latest-spec M1 bike for his second MotoGP season before he becomes a fully-fledged factory rider in 2021.
"I'm delighted about what my management has achieved in the last few months together with YMC," said Quartararo.
"It was not simple to establish, but now I have a clear plan for the next three years and I'm really happy.
"I will work hard, like I did last year, and I'm extremely motivated to achieve great performances.
"I feel like the winter period is too long - I'm really excited to go to the Sepang test next week to ride my new YZR-M1 and meet and work with my crew again."