Intermediate tyres could be dropped from Michelin's MotoGP range next year, after just one season.
Michelin introduced intermediates alongside slick and wet offerings when it returned to MotoGP as the control tyre supplier for 2016.
However they have been used fleetingly and essentially only once in a race, the German Grand Prix in mixed conditions. Winner Marc Marquez ignored intermediates and switched directly to slicks as the Sachsenring dried that day.
Michelin discussed the future of the intermediates with riders during last Friday's regular safety commission meeting at Sepang, as part of broader 2017 talks, with any decision to ultimately be taken by MotoGP's manufacturers' association.
Andrea Dovizioso and Jorge Lorenzo believe the intermediates serve enough of a purpose to remain, even if they were only deployed during practice and qualifying.
"I think the intermediate is good for safety," Ducati's Dovizioso said.
"Like at Phillip Island when the temperature is very low and sometimes they have to bring a hard tyre, because there for example the rear has to be quite hard because the wear is very high.
"I think when it's half and half, it's safer.
"In my opinion, we have to keep it and just maybe not use it in the race."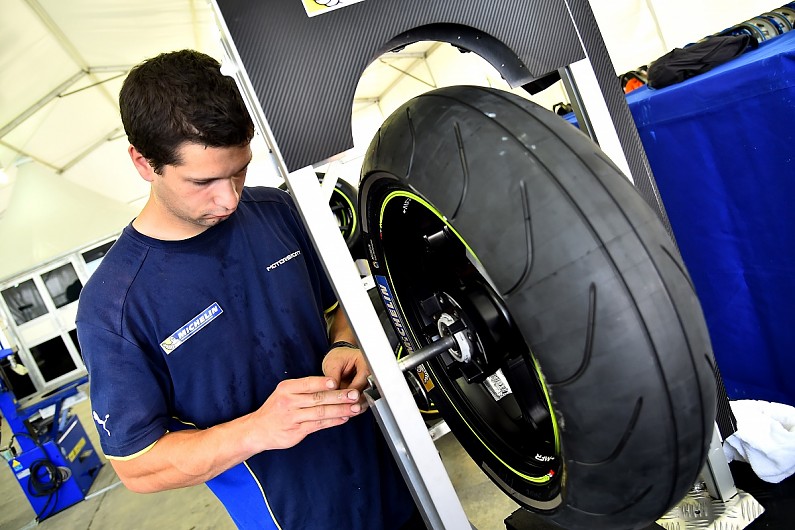 Lorenzo agreed with his 2017 team-mate, having used intermediates and then slicks in qualifying at a drying Phillip Island last month.
"I felt much better with the intermediate because the slicks in cold conditions and with some patches of water was very difficult to warm up," Lorenzo said.
"For sure, for safety in these cases, I think a mixed tyre would be better.
"I don't know if a decision has been taken, but I want the mixed tyres."
Yamaha's Valentino Rossi said he would not be bothered by losing the intermediates, believing that Michelin's wet tyres are a step ahead of previous supplier Bridgestone's.
"It wouldn't change a lot," he said.
"We discovered that the window of intermediate is very, very narrow.
"And also, under my point of view, the Michelins in mixed conditions are less dangerous compared to Bridgestone.
"So I think we can do without the intermediate."