The prospect of Moto2 is growing more and more exciting by the race. There are just three 250cc grands prix left. In a month's time that'll be it. No more.
The awaited Moto2 entry list was published over the Estoril weekend and it was brim full, 39 entries and a reserve list of 10 - and there were more thrown out. The entries are varied, of course, but there are some quality slots taken by Gresini, Tech 3, Ajo Motorsport, Scot Racing and Team Roberts who are all world championship-winning teams.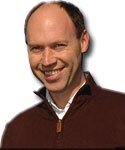 Honda-BQR Moto2 prototype © MotoGP
They've entered because the 250 class was too expensive. How some people justify paying €1m to lease a bike in a class that has no coverage outside the hardcore bikers who watch it, I just don't know. But in 2010, you can get an engine for around €60,000 that will be delivered to your garage, rebuilt after three races worth of mileage, replaced if you have an accident that damages it, and will be bulletproof because it just has to be. It's a steal.
Teams can lay their hands on chassis they own rather than lease, so they're at the mercy of their skill rather than what Aprilia give you for the size of your wallet, as has been the case in 250s of late. Dunlop will supply the tyres and all will be equal. Trucks and infrastructure will all be similar.
Hopefully the racing will not be similar, with a fresh start and a new chance for the FIM to cascade the class down through national championships the world over to give riders grounding for MotoGP in future years.
I say this because there needs to be a way of getting non-250cc people to be competitive in MotoGP because, like it or lump it, we've had World Superbike champions come into MotoGP and not run off with similar laurels.
Of Troy Corser (1997), Troy Bayliss (2003), Colin Edwards (2003) and James Toseland (2007), only two of them have had podiums and one a solitary win. (One could say Bayliss's win at Valencia 2006 was because he was angry and fired-up for his stand in ride, proving that you might actually have to be mildly irked to ride a Ducati at the front, but that's another discussion...)
Superbike to MotoGP
Ben Spies is coming over to MotoGP next season, so he'll be the next World Superbike champion (depending on what happens in the season finale at Portimao in a fortnight's time). Will he be different? All the riders at Estoril had their kind words for the American, but that will easily change if he's winning. Before then he'll have to get his head around the corner speeds and the grip of the Bridgestones over the notorious Pirellis.
So, who is the most successful regular Superbike rider in MotoGP? Answer; Nicky Hayden. He won the AMA Superbike Championship and, after four years of it, came into MotoGP and won there four years later. Hayden simply reckons that riders ought not to spend too much time in Superbikes before making the leap over.
The acid test for Moto2 will be whether it can make champions in MotoGP, as it has done for nine of the last 10 years, or will it revert to the pervious era of riders almost never having touched one, a la Doohan and Schwantz?
With less and less testing available for any GP rider, the upper hand will stay with those with the most mileage, just as happened with the WRC when fast recces of stages were banned - it gave the upper hand to the older guys who'd been over the stages for years and years. The new guys just didn't have a chance, but then the older guys retired and the playing field was level again.
MotoGP money-saving
The on-going cost-cutting debate pops up in conversations over a GP weekend, with questions of where teams can save money. Tests and engines are the things being clipped for this winter and 2010; the traditional pre-season 'TV' test at Jerez has already been binned on the basis of logistical costs.
But these conversations - usually held in the bar - come full circle to introducing a rev limit and/or a fuel limit. The last 1000 revs cost the money and surely we are trying to use less fuel in this day and age. The fuel used in racing is not going to save the planet, but at least it shows willing.
Teams don't have motorhomes, but four trucks worth of mobile structure that travels around Europe. Some teams even take the same grid girls around Europe because there obviously aren't any pretty girls in the countries that we go to. Perrrleeeese.
The paddock at Barcelona © LAT
The FIM cannot rule the paddock with an iron fist that decrees who can and cannot attend meetings, nor can they order what teams spend their money on outside of the garage, but surely some soul-searching has to be done by some teams if they really want to save money.
Fewer races is the other discussion. It would mean less mileage on engines, less travel etc, but Dorna may well say it has to have more races because it has been financially propping up some teams in the past few years to keep the grid numbers up. And Dorna has to have races to sell TV rights, track signage, VIP tickets etc.
It is a cyclical thing, and not easy to get out of, but why not have a group launch of all the teams on a stage somewhere in a European city before the first race? It could move around Europe each year, like the starting city for the Tour de France, have unveilings of teams' new liveries, be a big sponsor's event, a media feeding frenzy and so on.
Personally, it's a shame that GP Zero - a name I came up with - is canned, but ultimately I feel it is something that will be missed. MotoGP might just regret it in years to come, so let's hope there can be a middle ground reached somewhere. It'd be great if it could.
The photo finish for second in the 250cc race at Estoril was deliberated over for quite some time after Mike de Meglio and Alvaro Bautista were deemed as dead heating over the line. There was absolutely nothing between them.
The reason the decision had taken a bit longer than normal became clear later; there has not been a dead heat in quite a while, so the fastest laptime from the two of them would have to be taken into consideration, and that was the one of the Frenchman. Race control is pretty sharp on all things in the FIM rulebook, but this one needed looking up.
Aoyama gets MotoGP chance
Hiroshi Aoyama was confirmed over the weekend as moving up to the MotoGP class, and about time too. The 250cc championship leader has flowered in 2009 like no other rider in the class, less for perhaps Jules Cluzel, and that is what has caught the eye of Daniel Epp and the big wigs back at HRC.
He is a thinking rider, an analyst and a pedant for all things that make the bike go quicker. Catching him pie-eyed on a Sunday night you won't.
A Japanese rider back on the MotoGP grid and a link straight back to Japan with feedback of things since the loss of the essentially non-starting Yuki Takahashi this year.
Tom Jojic is going to take the role of crew chief from Hiro - a man who engineered Olivier Jacque on the Kawasaki to beat the regular Kawasaki riders, after just five laps at Brno on the Monday morning after last year's weekend's worth of racing.
It'll be great to see Epp's logic and straight talking with an international squad. Whatever happens, we'll have the 2009 250cc champion in MotoGP next year.