Rahal Letterman Lanigan Racing's Takuma Sato says the support he has received since his involvement in a multi-car accident at Pocono has helped make his IndyCar Gateway victory more special.
Sato came under fire from some quarters who believed he was the instigator of the five-car accident on the first lap of the last IndyCar round at Pocono Raceway.
The accident left Felix Rosenqvist hospitalised, before he was then cleared to race at Gateway, and the crash also ended the races of Sato, Ryan Hunter-Reay, Alexander Rossi and James Hinchcliffe.
But in the race at Gateway last weekend, Sato went from last to first - with the aid of a well-timed caution period - and then held off oval specialists Ed Carpenter and Tony Kanaan over the final stint to claim his fifth IndyCar win, his second of 2019.
IndyCar's Pocono crash fallout
Sato thanked the media for "mostly" being fair and praised the crowd for cheering him in the pre-race introductions - although there were some audible jeers too - and expressed his gratitude to the RLLR ownership for supporting him after Pocono.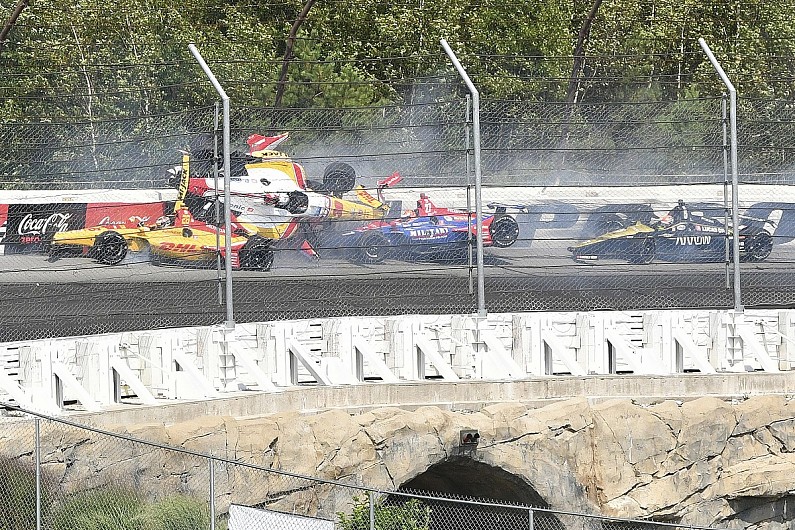 IndyCar drivers need to police themselves
"I'd like to say thank you very much to all of you in this room," he said on arrival at the post-race press conference.
"You saw what happened last week. Just a lot of opinion, for sure, and I take it.
"Mostly you guys supported me. I can't thank you enough.
"When we go along the drivers' parade, I think generally speaking at St. Louis we have so many enthusiastic fans.
"We've seen it in the last few seasons, but this year the cheering, [they were] screaming my name so much.
"I just can't find the word to thank you for all the support. It was special, particularly after difficult circumstances."
Asked if, aside from the Indianapolis 500, his latest triumph was the most gratifying Sato replied, "Yes. I'm sure.
"The win and pole at Barber [Motorsports Park, this year] were very significant: just the domination of the weekend [it] is always [a] great credit for the team.
"But this win is so special, like you said, beside [the] Indy 500, obviously nothing like it.
"This is just so emotional; [it] gave me an unbelievable boost."