Laguna Seca will return to the IndyCar calendar in 2019, replacing Sonoma as the season finale for the next three seasons at least.
The three-year agreement was approved on Tuesday by the Monterey County Board of Supervisors, which oversees operation of the facility, and confirms next year's race will be held on September 22.
The remainder of the series schedule will be announced later, but will not include Sonoma, as its contract expires after this year and has not been renewed.
SMI, which runs the venue, is understood to have no interest in sharing the calendar with another northern Californian track.
The return of Indycars to Laguna Seca is contingent on several track upgrades, including revised kerbs, smoother gravel traps, better barriers and extra catch fencing.
The Laguna Seca deal ends a run of 14 consecutive years of Indycar competition at Sonoma, the last four of which have served as the championship finale after it replaced Fontana on the schedule in 2015.
Laguna Seca hosted CART Champ Cars from 1983 to 2004, and last saw 'serious' Indycar action when it served as the venue for Champ Car's Spring Training in 2007.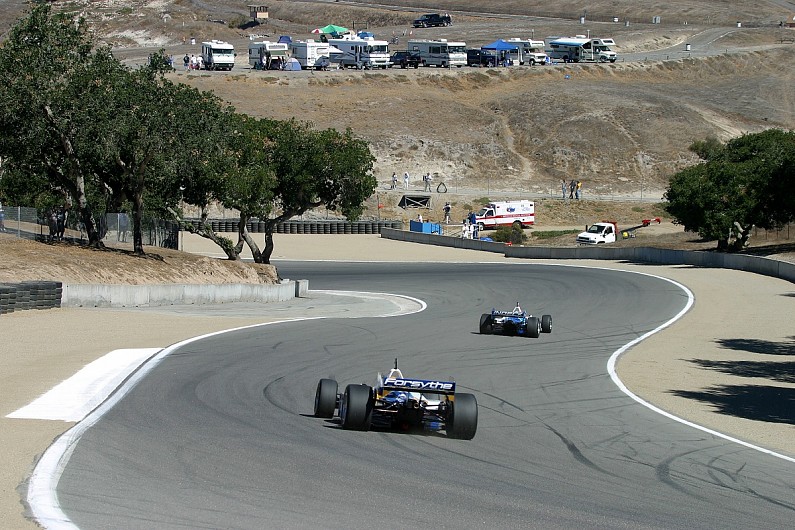 Mark Miles, president and CEO of Hulman & Company, which owns IndyCar and Indianapolis Motor Speedway, praised the agreement that returns the series to the track.
"I can't imagine a more attractive destination location for [the] IndyCar season finale," Miles said. "Monterey is a place people want to be, and we will bring all of our guests. I think it's a great choice for us."
Timothy McGrane, Laguna Seca CEO, added: "The return of IndyCar to its spiritual road racing home of Laguna Seca is a tremendous honour and testament to the appeal of Monterey, and through the support of the County of Monterey will provide a significant economic benefit to our area businesses."
IndyCar has also dropped Phoenix from its calendar for 2019 and is understood to have previously evaluated other international races after a failed bid to take over the Mexico City slot vacated by the World Endurance Championship.