A partnership between Dale Coyne Racing and Thom Burns Racing has created an opportunity for Conor Daly to enter the Indianapolis 500 with sponsorship from the United States Air Force.
Daly, who was left without a full-time ride after being let go by AJ Foyt Racing at the end of last season, is due to make his fifth Indy 500 start and his second with Coyne.
This deal means that Coyne is likely to run four cars at Indy once more, with Daly being partnered by Sebastien Bourdais, rookie Pietro Fittipaldi and - almost certainly - Pippa Mann.
Daly's #17 car will be entered by Coyne and Thom Burns - who has previously partnered with Buddy Lazier's team and also helped set up PacWest Racing - and it will be sponsored by the US Air Force, as part of the USAF's recruitment drive.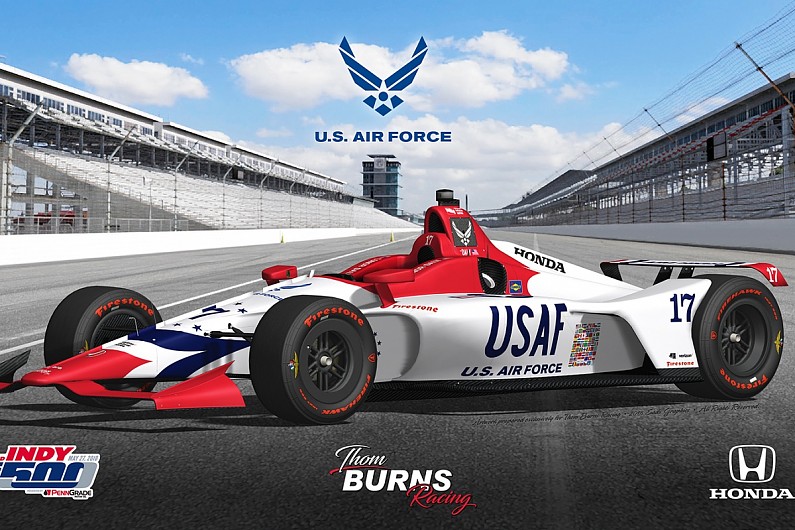 "We're very happy to have Conor Daly back with us for the Indy 500," said Coyne.
"Conor has done a great job for us in the past and we hope to continue that this year at IMS.
"We also very much look forward to working with Thom Burns Racing and we're extremely pleased and honoured to be partnered and representing the United States Air Force."
Daly's full season with Coyne in 2016 included his only IndyCar podium so far in Detroit.
"I can't thank Dale Coyne enough for having me back on the team and Thom Burns enough for bringing this programme together with the Air Force to give us a fighting chance at the 102nd running of the Indianapolis 500," he said.
"In conjunction with an incredible team of people at Dale Coyne Racing that I've had the pleasure of working with before, I think we will have a great opportunity to shine."