Michael Shank Racing could run a part-time 2018 IndyCar season in partnership with Schmidt Peterson Motorsports and fielding 2012 British Formula 3 champion Jack Harvey.
Harvey made his IndyCar debut in 2017 at the Indianapolis 500 with a Shank co-entry run as part of Andretti Autosport's five-car line-up that also included Fernando Alonso.
Harvey then drove for SPM in the last two races of the 2017 season, replacing Sebastian Saavedra, and compared well against regular driver James Hinchcliffe.

Schmidt says Harvey's performance made the team keen to work on a deal of some sort for 2018.
"After Sonoma this year we made it clear that we'd like to figure out how to do something with Jack, perhaps on a limited schedule," said Schmidt. "But nothing's done yet."
MSR had previously aimed to join IndyCar in 2012 when the DW12 car was launched but could not make a deal happen.
It instead stayed in sportscars, currently racing the Acura NSX in the IMSA SportsCar Championship's GTD category.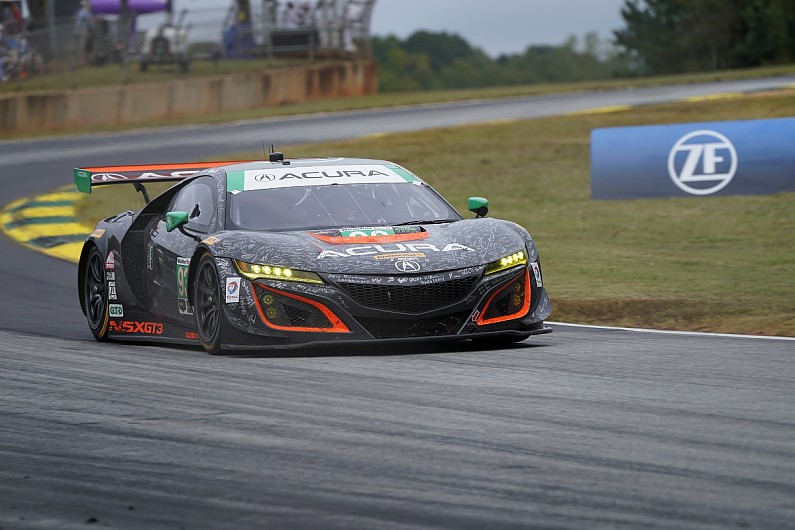 Schmidt says he is keen to work with Shank, but admits the priority is Hinchcliffe and Robert Wickens' full-season entries.
"Michael and I have an interest in running together but it's still pretty wide open," Schmidt told Autosport.
"I will say that I've known him for years and I respect his efforts and the calibre of his sportscar team.
"He quickly made the NSX a winner this year, and I realise he'll have his hands full if that programme is continuing, but for years we've discussed deals but never been able to put something together.
"This time, maybe.
"For now, the team is working its tail off to fund our full-time cars and then move on down the road and get testing miles.
"It's too early to speculate when anything else might get announced."
SPM is still planning to run a third car at the Indy 500 as part of its deal with former Larrousse Formula 1 team co-owner Didier Calmels and Tristan Gommendy.

There had been speculation that the deal could be canned, but a spokesperson told Autosport that there had been "no changes" to the plan.