Let's be honest straight away before we even breathe the first breath of this monthly letter from America. IndyCar isn't the sport of 'Our Nige' anymore. It's not the sport of Fittipaldi or Foyt or Mears, either. And it's most certainly not the sport of Jim Clark. Those days spun out long ago.
The modern version of single-seater racing in North America has been on life support for several years, having been wrecked by the confusion of what fans now simply call 'The Split', when two sides of a power struggle decided to do their best to bitch-slap open-wheel racing into the dirt.

What remains is a stoic but sturdy group of owners, drivers and officials still clinging to the belief that their beloved form of motorsport will someday resemble what it did 20 years prior. Hell, most of them will even accept half the crowd and TV ratings generated in Nigel Mansell's CART championship-winning run of 1993. Because that would often quadruple the audiences they get for most events now.
They have reason to be optimistic lately though. The previous IndyCar Series boss Tony George is long gone, banished by his own sisters, who turned to Randy Bernard last year to run the IZOD IndyCar Series. And Bernard has enjoyed a mostly delightful honeymoon that has continued into the off-season. Proof of that can be measured by the ratio of press releases to journalists during the past four months, currently holding steady a 3.5-to-1 per day.
News - actual ink-stained, old-fashioned news - has broken out routinely, at times daily, during the usually dull winter months in Indianapolis. Chevrolet and Lotus came on board for 2012. Double-file restarts on ovals - can I get a yeehaw, NASCAR fans? - will be implemented this season, but probably not at Indy. And not with Milka Duno in the lead.
That's not all. Edmonton is back on the schedule after a brief freak-out by promoters. Milwaukee returns after a brief financial meltdown. Graham Rahal finally landed an A-list ride, signing with a new Ganassi satellite team. He followed that up last Sunday by doing what his father did 30 years before - winning the Rolex 24 at Daytona.
Certainly IndyCar is on an upward incline, but it still has plenty of upward remaining. That's why 2011 stands alone as so unimportantly important. This season is the segue to the future, but the future is overshadowing the segue. This is hardly the time to lose momentum with a product that has turned predictable and a car that is as worn and faded as an old wallet.
Chevrolet IndyCar mock-up
As the parts and pieces of the upcoming season begin to be assembled, what happened during the off-season - namely, the signing of two new engine manufacturers for 2012 - becomes the more significant story than who wins the 2011 championship. In little more than a year, the series will introduce a new generation of chassis and engines that will change the sight, sound and dynamics of North American single-seater racing forever. It either further propels IndyCar racing along its upward tick, or it keeps it in a perpetual state of ehhh.
So this is the time for something magnificent - or at least something decidedly non-dull. Barring a sensational winning streak or a fistfight in the pits or Danica Patrick winning Indy, it's the same old same old.
Will anyone outside the Penske-Ganassi duality win the championship or the Indianapolis 500? Probably not. In a twisted way, that's what adds to the anticipation about 2012 and, thus, diminishes the importance of 2011. The new regs (a spec Dallara chassis fitted with unique and individually built wings and sidepods mated to 2.2L turbocharged engine) guarantee unpredictability. At least until the money-teams figure out a trick wing that leaves the rest far behind and scratching their heads.
So we face one more year of a faithful old Dallara sled and its trusted and reliable partner, the Honda HI10R. The loudest complaint about a car that's been virtually exclusive since 2007 is that all that can be learned about it has already been learned.
The differences are largely aero and largely gimmicky, involving expensive wind-tunnel time and a fleet of cars. Teams at the middle and back of the pack aren't going to catch up at this point, certainly not when they're obsessed with the change on the horizon. So expect more of what you've seen much of the past five years - Ganassi and Penske dominance, with an occasional win by someone else on a road course.
You could long for something far worse than that. Dario Franchitti is at the peak of his career and as good as it gets. Will Power is the upstart who was too good for Roger Penske to ignore. With Scott Dixon, Helio Castroneves and Ryan Briscoe as the championship-capable wing men, the Ganassi-Penske script is hardly boring. Just familiar.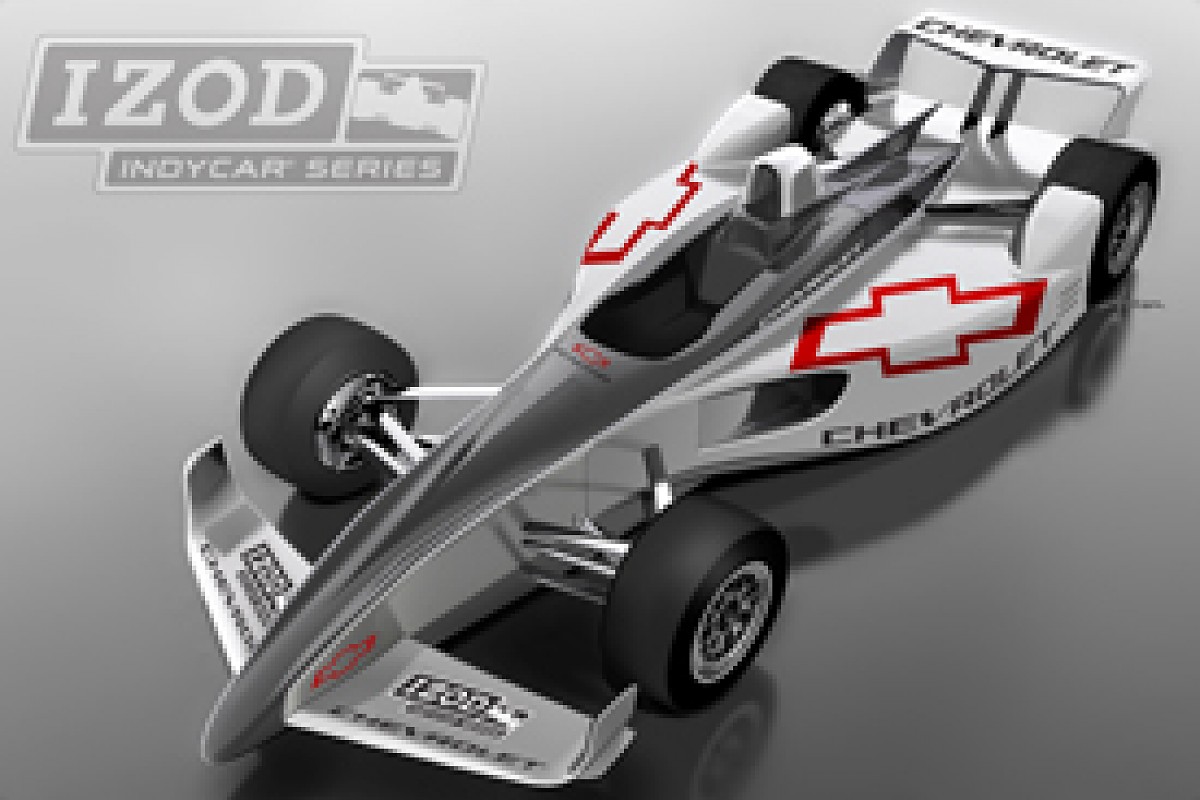 IndyCar Series crowds need boosting at certain venues © LAT
The unfamiliarity of 2011 - if we can find any - will be what we find most intriguing. For that, there is promise mined from the kernels of off-season news. Maybe it's in procedure (double-wide restarts) or migration (Tony Kanaan went to de Ferran Dragon, Mike Conway signed with Andretti, and Rahal joined Ganassi) or the big getting bigger (Team Penske signed sponsors in December like Helio signs autographs - quickly and often). Part of it, too, might be found in the struggle to maintain Firestone, which has not yet decided whether it will remain as the series' longtime tyre supplier. But something about 2011 must stand out, must be unfamiliar, to make the transition to 2012 smooth.
The worst that can happen now is for this little IndyCar train, finally starting to generate some steam, to hit a bad rail and jump the track. It needs continuity. It needs to slide seamlessly into 2012, and it can't do that by being familiar.