Former Formula 1 driver Rubens Barrichello will race for the JDC-Miller Motorsports team at the Daytona 24 Hours in 2019.
JDC-Miller MotorSports has also announced that it will run two Cadillac DPi-V.Rs in the 2019 IMSA SportsCar Championship.
Stephen Simpson and Simon Trummer will drive the #84 entry full-time next season.
The duo will be partnered by Chris Miller for all four Michelin Cup endurance rounds, and have former Indy Lights driver Juan Piedrahita join them for the Daytona event.
Tristan Vautier and Misha Goikhberg will be the full-timer drivers in the #85 Cadillac, and they will co-drive with Barrichello and Devlin DeFrancesco at Daytona.
For the Sebring 12 Hours, Watkins Glen Six Hours and Petit Le Mans races, Piedrahita will switch across from the #84 car to work with Vautier and Goikhberg in #85.
"We are very excited about our driver roster for the Rolex 24 and the whole season," said JDC-Miller MotorSports team owner, John Church.
"We've been working steadily all fall to put together a group of drivers to compete for race wins in 2019.
"Chris, Misha, Stephen and Simon were very competitive last year.
"Devlin had two great runs with us in 2018, and Juan and Tristan have raced with us in the past as they developed their driving careers. It's great to welcome all of them back.
"Last, but certainly not least, we're thrilled to welcome Rubens to the team.
"It's an honour for us, it's a great opportunity for our team and we look forward to providing him with a very competitive effort."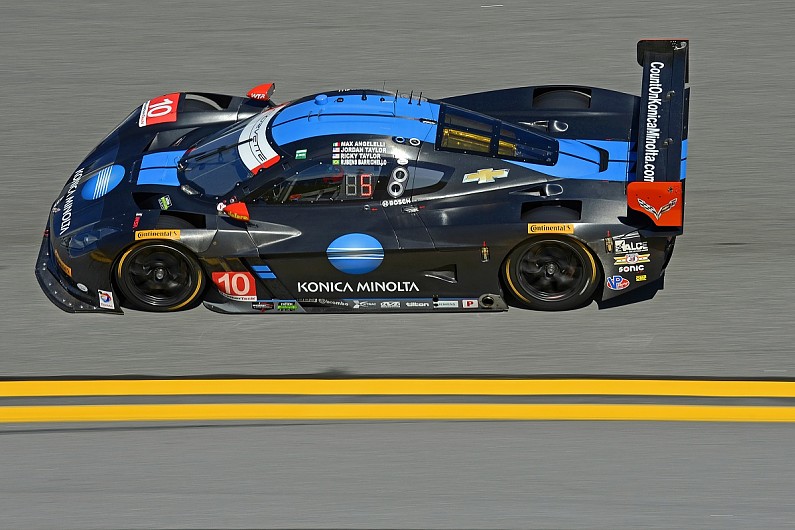 Barrichello, who won 12 F1 races and twice finished as runner-up in the world championship, made his fourth and most recent Daytona 24 Hours start in 2016 with Wayne Taylor Racing.
"I can't wait - I love this race and I am very happy to return," he said.
"I know the team had a good event last year with a sixth-place finish. I am excited to work hard for a great finish and have an enjoyable weekend and give the fans a great race."