It's no surprise that historic racing often relies on traditional techniques. Even with the increasing level of competition, some old crafts, such as fabricating and panel beating, remain crucial. But modern approaches can also play an important role.
KW Heritage, which was officially launched in 2018, is the classic vehicle engineering division of high-performance engineering company KW Special Projects. It aims to use cutting-edge technology to help restore and maintain historic machinery and has already been involved in several motorsport projects.
One of those was to help preparation firm Martin Stretton Racing restore an Alfa Romeo T33/3 sports-racer, and the project demonstrated some of the key strengths of KWH. The three-litre V8 engine was in good condition, but the lightweight magnesium alloy front cover was in a bad way, with several running repairs to patch up cracks and corrosion having been made over the years. Finding original parts for rare cars can often be a problem and so it proved with the Alfa.
"When we were searching for a replacement cover, the options were limited," says Martin Stretton. "We found several alternatives that were close, but none of them were exact matches. We had to explore other avenues.
"Having investigated the pattern making route, using skilled model makers, we realised this would be a technically difficult project to deliver. It would also be prohibitively expensive [given the low-volume requirements]."
This is where KWH stepped in. Where tooling or drawings no longer exist, KWH uses a range of 3D scanning techniques to capture the form of a component.
"We were presented with an engine cover that was cracked and in a bit of a mess," says Edward Smith, head of Heritage engineering. "The need was to remanufacture the front cover - the casting that covers the crank sprocket, cam gears, timing chain etc. It closes off the front of the engine."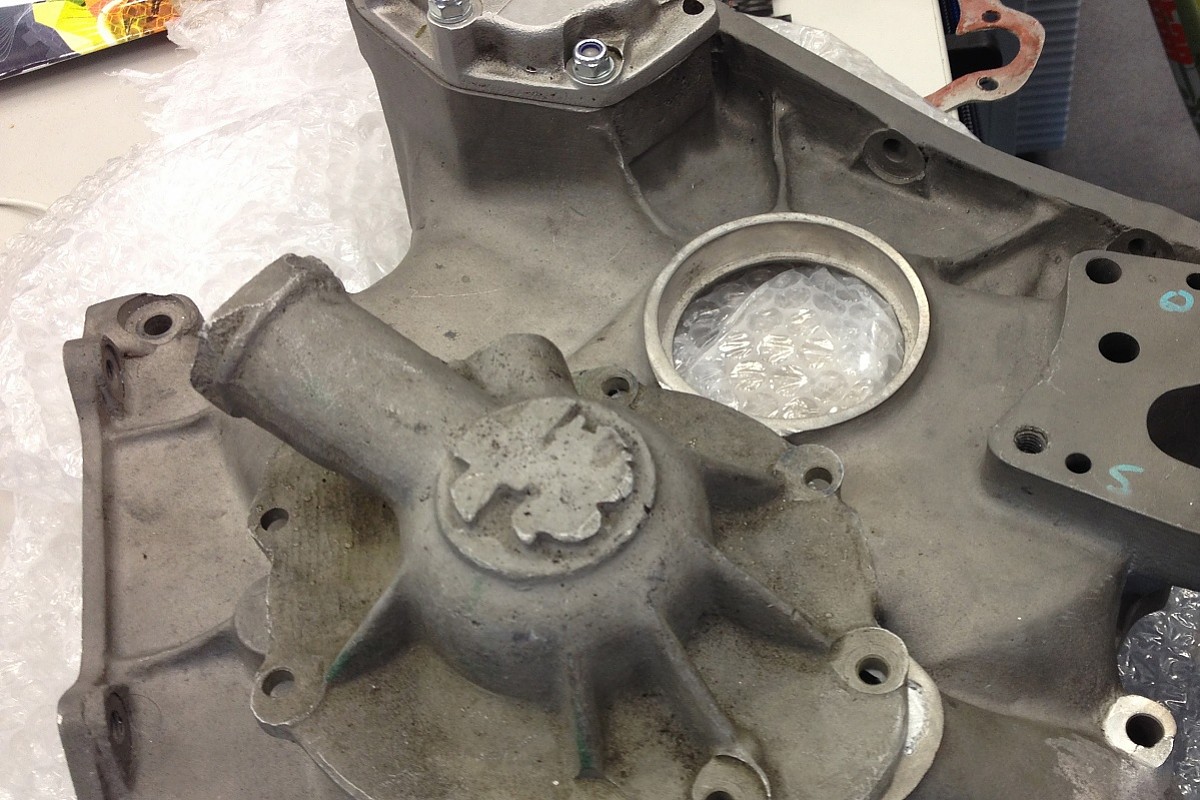 The original front cover and water-pump housing were both scanned. But just getting the basic 3D data into a CAD programme wasn't enough.
"While we had the original part to scan, undertaking a simple like-for-like photocopy operation would not solve the problem, as the original part we had was defective," says Stuart Banyard, KWSP's head of advanced manufacturing.
"We were able to create a digital scan of the part - and then, crucially, make vital changes to the design to bring it back to its original geometry and functionality. Intelligent use of CAD data allowed us to use the scanned part for reference, enhancing structural elements as required to recreate the component in its intended form."
A 3D printed prototype was then made, using KWH's own equipment, in a thermoplastic called PC ABS. It was fitted to the Alfa to make sure all was well.
"We made a 3D print of the cover, and fitted it to the engine and chassis to make sure it didn't clash with the chassis or any nearby components," explains Smith. "Once we were satisfied, we could be confident to go ahead and cast some items and machine them. 3D printing allows us to be fast and accurate, and to avoid expensive mistakes."
That final line - "to improve them, as required" - could be seen as a concern
No changes were required in this instance and so a new aluminium cover (not magnesium for reasons of corrosion resistance) was made and fitted to the Alfa. Not only was the part delivered quickly and at a reasonable cost, but the CAD file means future replacements will be easier to produce.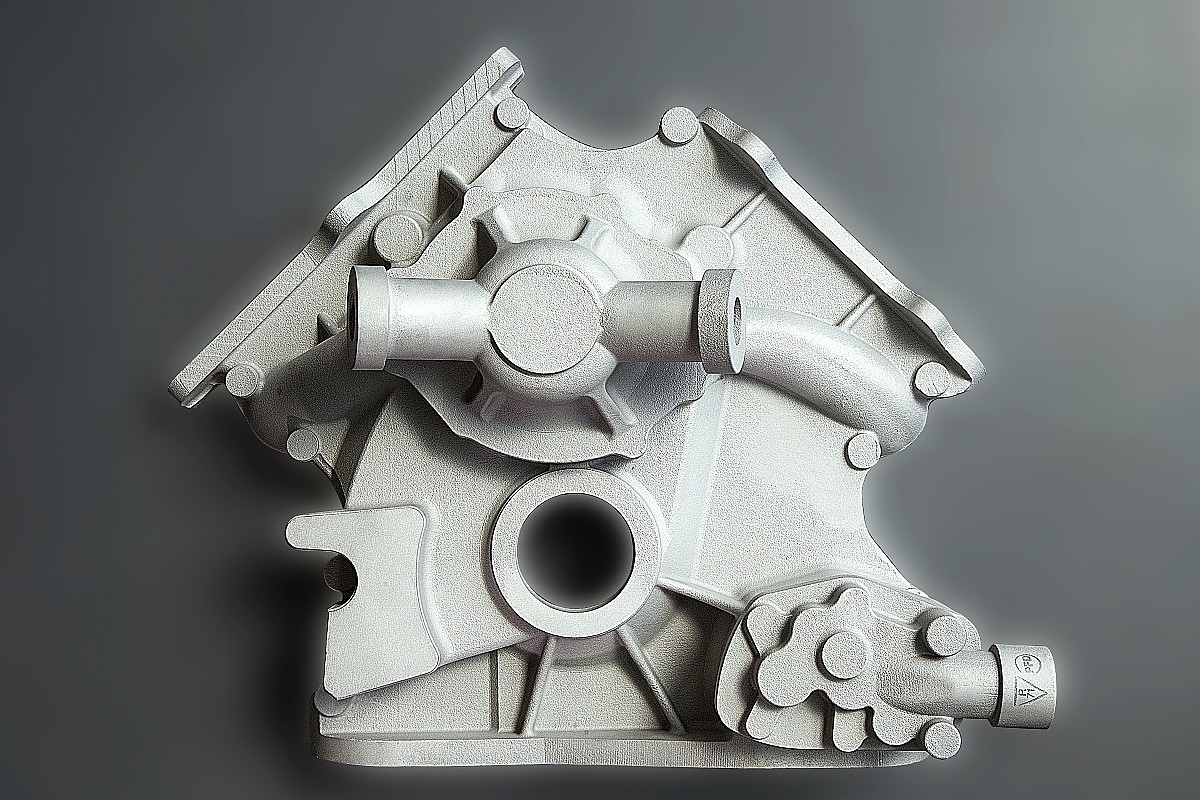 "Touring the KW facility was a real eye-opener for me," adds Stretton. "It showed what could be done with skilled engineers using 3D printing. Components, body panels and complete structures can now be scanned, digitised, designed for manufacture and made within days using this approach. Previously, much of this would not have been possible. And if it was, it could have taken months."
Smith is also keen to point out that such an approach doesn't have to be at the expense of established methods: "Traditional techniques were used in making the cars and sometimes you have to go and demonstrate the new technology to show it can go hand-in-hand with those. Patternmakers and foundries are beginning to understand the benefits of scanning, CAD and 3D printing.
"We planned this business as a modern service - not to replace the traditional craftsmen but to complement them, either for authentic parts or to improve them, as required."
That final line - "to improve them, as required" - could be seen as a concern. KWH lists four levels of work in this area, ranging from like-for-like restorations at level one to complete redesigns (for example, installing an EV powertrain or exchanging leaf springs for coil springs) on level four, via 'invisible' and 'visible' enhancements.
While perfectly reasonable for road cars, any kind of enhancement has the potential to cause issues in historic motorsport. If new parts are enhanced they could provide performance advantages over the originals, and therefore over those preparers and owners running authentic parts.
Smith points out that this can be used for good reasons by, for example, improving the reliability or durability of a component. "There's little point in remanufacturing something you know will fail, or has traditionally been frail," he says.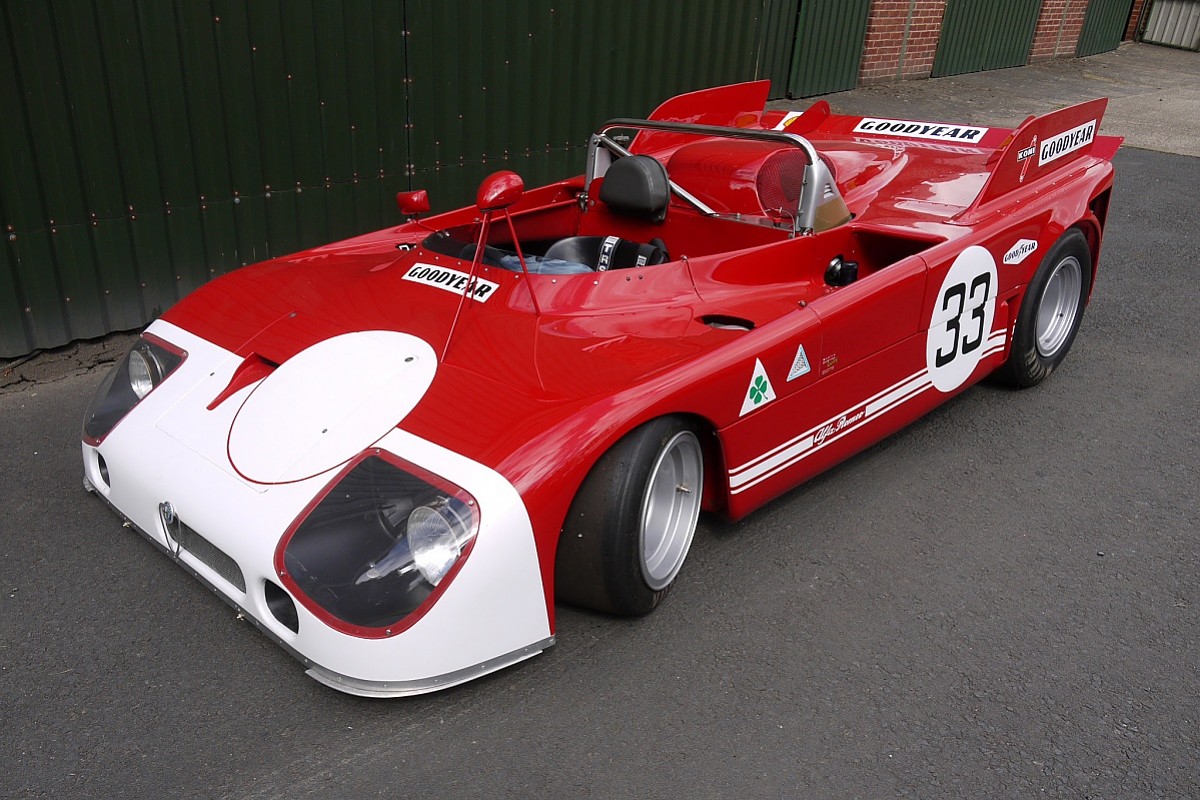 "That's particularly important where historic cars are going faster or being used more than they did in the past, and can be done by switching to a modern grade of metal with superior mechanical properties.
"It's relatively easy to make like-for-like, but if there are some fundamental problems we like to find out what they are and sort them. Some owners want authenticity and some people are more open to improvements."
There are other, less controversial, benefits. Once scanned, the data can act as an insurance policy, so that accurate replacement parts can be made in future. In the event of an accident it would allow a highly accurate restoration, or serve as the basis for making reliable parts so that rare and valuable originals can be preserved until required.
KWH's techniques can also help in cases where reviving cars might not otherwise be possible.
The Nasamax Reynard 01Q prototype ran at the 2003 and 2004 Le Mans 24 Hours on bioethanol, but an engine change - from the five-litre V10 Judd Series 1 engine to a 5.5-litre Series 2 unit running on petrol - was required for it to get back on track.
Thanks to its links with original constructor KW Motorsport and Reynard (see right), KWH had access to archive CAD data, but that could only help so far. The switch of engines was not a simple one and required many changes, including to the exhaust, cooling and fuel systems. Again, the ability to modify components digitally, before producing them, proved crucial.
3D scanning and CAD manipulation could help keep - or get - more race cars on track
Combined with the company's experience in composites, joining and additive manufacturing, its in-house 3D printing allowed KW Heritage to provide mould tooling and loose tool inserts for the manufacture of a replacement carbonfibre front engine mount beam.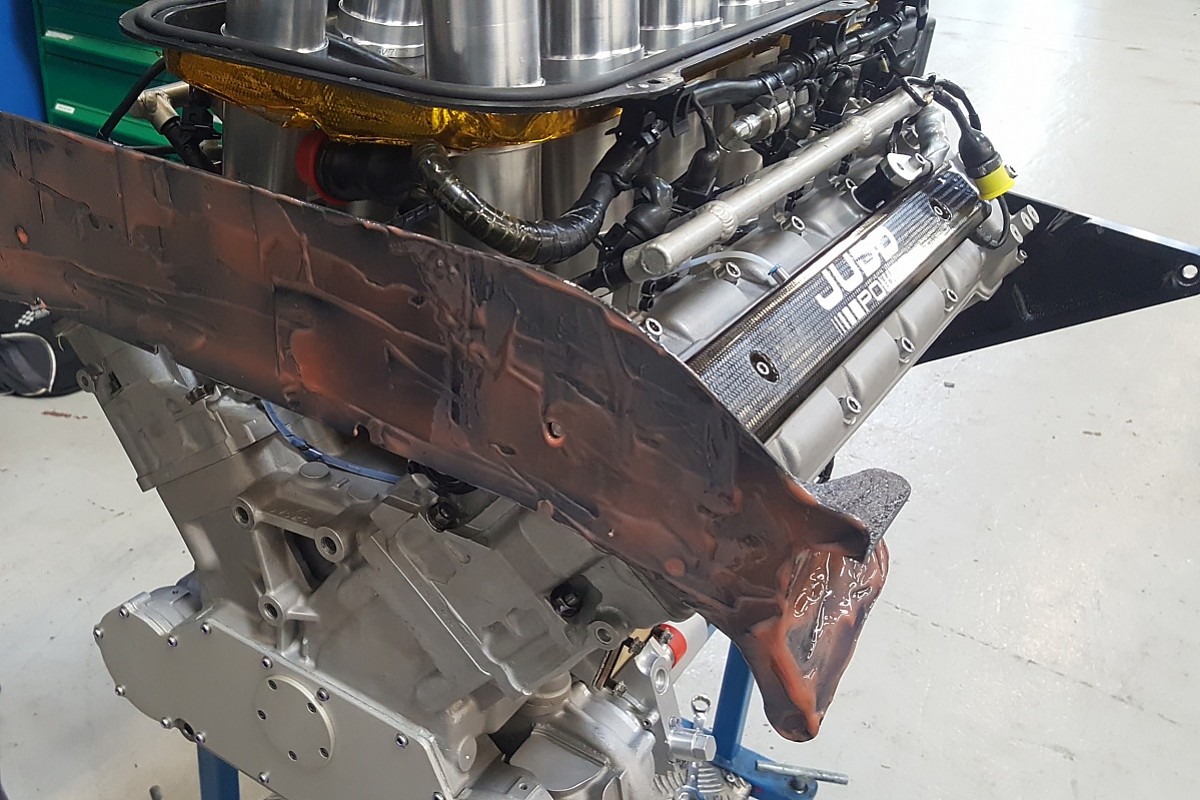 "Concerning the modifications to the carbonfibre chassis, the use of traditional engineering and tooling methods would have added time and cost to this one-off project, making it potentially unviable," adds Smith.
"New digital manufacturing knowhow is now enabling many more historic motorsport projects to be undertaken, bringing back to life a whole raft of cars that may have languished in garages and workshops for years."
As with many developments in historic motorsport, care needs to be taken, but the use of 3D scanning and CAD manipulation could help keep - or get - more race cars on track.
The link to Reynard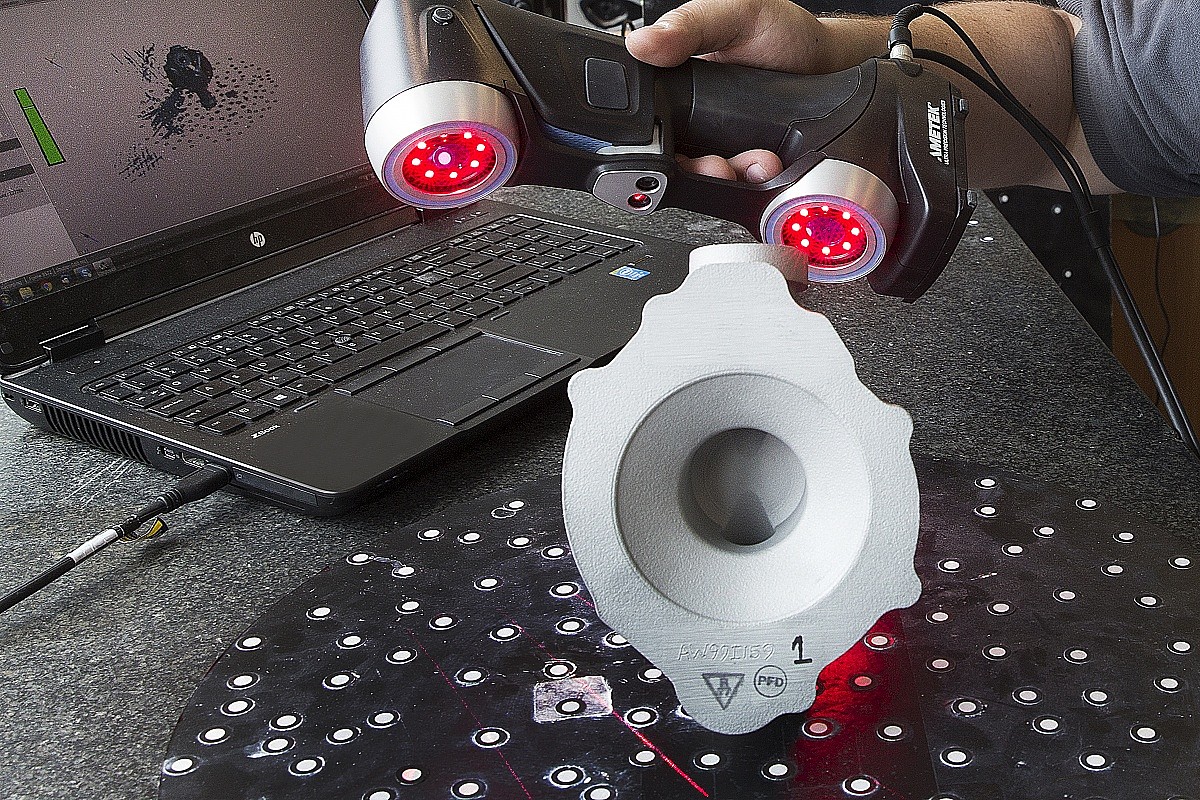 KW Motorsport, KW Special Projects and KW Heritage all have their roots in British racing car constructor Reynard, largely through founder Kieron Salter, the 'K' in KW.
Adrian Reynard was a guest of honour at Salter's mechanical engineering graduation ceremony at Oxford Brookes University and made a big impression. "It was about his company and it sounded really cool," says Salter, who then asked Reynard for a job. Within weeks he was on a graduate training scheme at Reynard.
Salter worked in all the departments and ended up in the Formula 3000 drawing office and became project coordinator. He also worked on special projects, including the Panoz GT. At just 26, he was the chief designer on the WSR-run Ford Mondeo in the 1997-98 British Touring Car Championship, and worked on the 2KQ sports-racer (pictured below). He also met Will Phillips - later to become the 'W' in KW.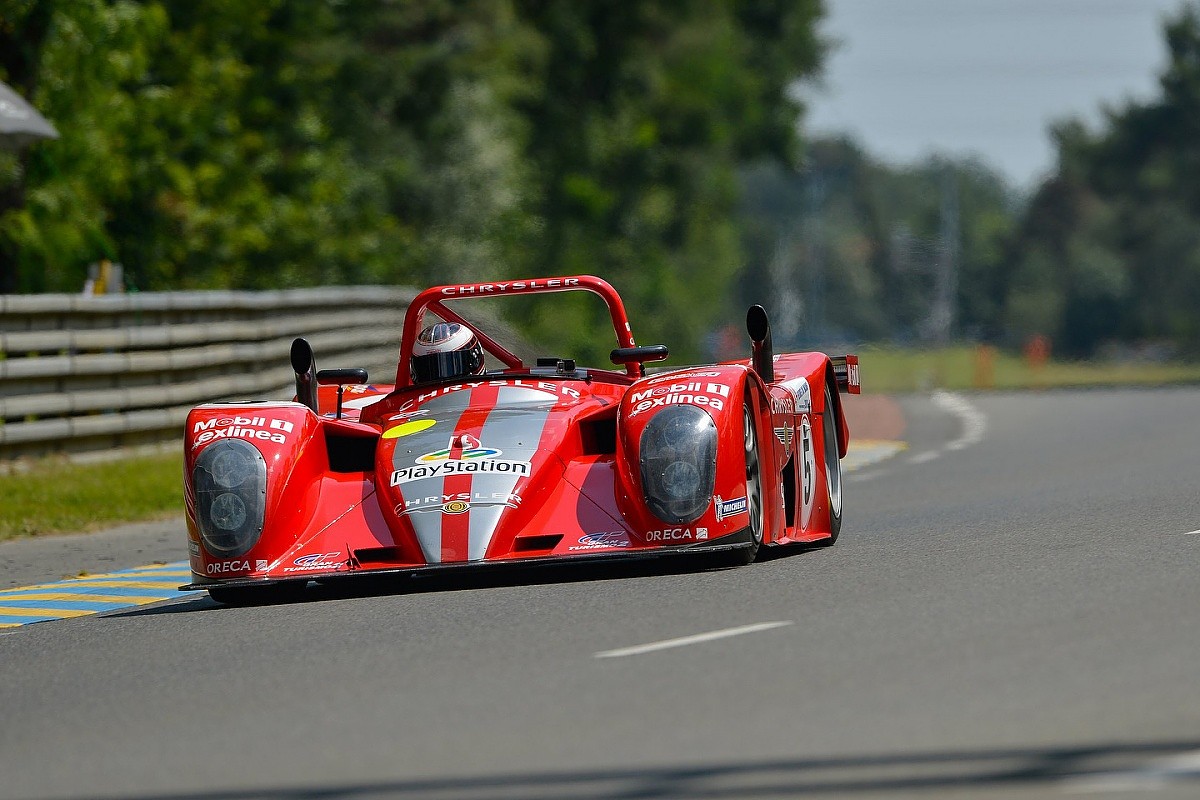 Salter was still at Reynard, working on an "MG-beating" LMP675 project, when the company folded in 2002. The fruits of that sportscar programme later became the Creation (and later Zytek) LMP car, and Salter and Phillips set up KW Motorsport "overnight" for the project, working with Zytek and John Nielsen. "We pulled the sportscar engineering team together that had recently been made redundant by the Reynard collapse," recalls Salter.
Zytek eventually went its own way, but KW Motorsport supported several of the Reynard-based sportscars still running in terms of engineering and remanufacturing.
In 2009 KWM was commissioned to work on a bespoke Sports 2000 car, to be themed on the March 75S two-litre sports-racer. Alan Hudd, the owner of 75S chassis 001, wanted a Duratec-engined club racer, similar to the March but with modern aero. The original car was scanned, then CFD was used to apply modern aerodynamic thinking while keeping key features from the original.
"When you see the cars side by side you can see the difference, but on its own it looks like a 75S," says Salter.
That job led to the formation of KW Special Projects in 2012 to use "motorsport tech in other areas - there are many sectors that works in". The firm was soon taking on new staff and extra facilities and operating in three areas: motorsport/automotive, elite sports and digital manufacturing.
KW Special Projects now employs close to 30 people at its Bicester Heritage base, and its KW Heritage arm is expanding into the historic racing arena.