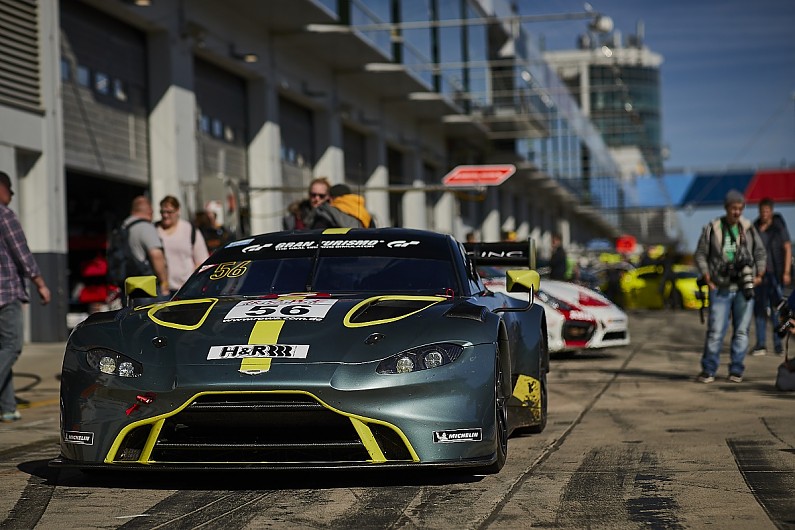 Aston Martin has taken orders for 20 of its new Vantage GT3 racers for next season.
Deliveries of the car developed from the GTE Pro Vantage racing in the 2018/19 World Endurance Championship are about to start ahead of its homologation in March 2019.
Aston Martin Racing team principal John Gaw told Autosport: "The car has been received well, but that is what we expected and 20 cars for season one was always in the production plan.
"We are expecting the 20 cars to be racing all over the world with a mixture of existing Aston customers and new ones."
The full order book means Aston will easily hit the new requirement for GT3 manufacturers to sell a minimum of 20 cars in the first two years after homologation.
Three of AMR's existing customers will take delivery of a new Vantage in time to compete in the Gulf 12 Hours in Abu Dhabi, which does not require the car to be homologated.
R-Motorsport, TF Sport and Beechdean will each field a solo Vantage in the two-six hour races that make up the event on December 15 at the Yas Marina circuit.
A new customer will also take Aston into the ADAC GT Masters series for the first time since 2012.
PROsport Performance will field a pair of new Vantages in Germany's premier GT series with what Aston is describing as "the highest level of partner support from AMR".
This will include a loan of two factory drivers, who will be paired in one of the two cars.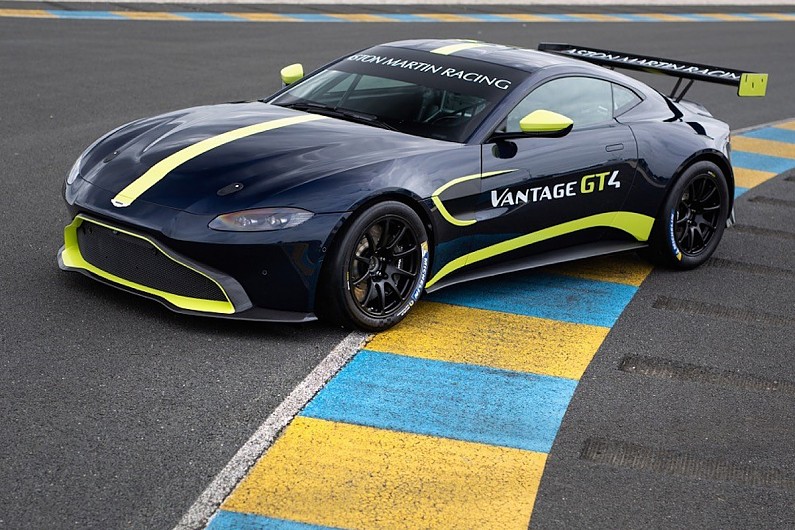 PROsport, which won the Creventic 24H Series teams' and drivers' titles in Europe this year with Mercedes, will also run the new Aston Martin Vantage GT4 (pictured above) that comes on stream for next season.
It will field a pair of cars in each of the new ADAC GT4 Germany series and the GT4 European Series.
AMR has revealed it has sold 40 GT4-spec cars for next season.