Putting the standout driver of the season at the top of the list is easy. Trying to formulate a top 10 of the world's best GT drivers based on performances across series all around the world is much more difficult and ultimately subjective.
It is made doubly hard by the efforts of the rules-makers and series promoters to level the playing field between different types of car. That's why the Tudor United SportsCar Championship is under-represented here — how can judgements be made against the backdrop of rules tinkering that rendered various cars uncompetitive?
But there can be no other candidate for the number one spot in this list than Gianmaria Bruni given his superlative performances with Ferrari in the World Endurance Championship this year. He really was that good.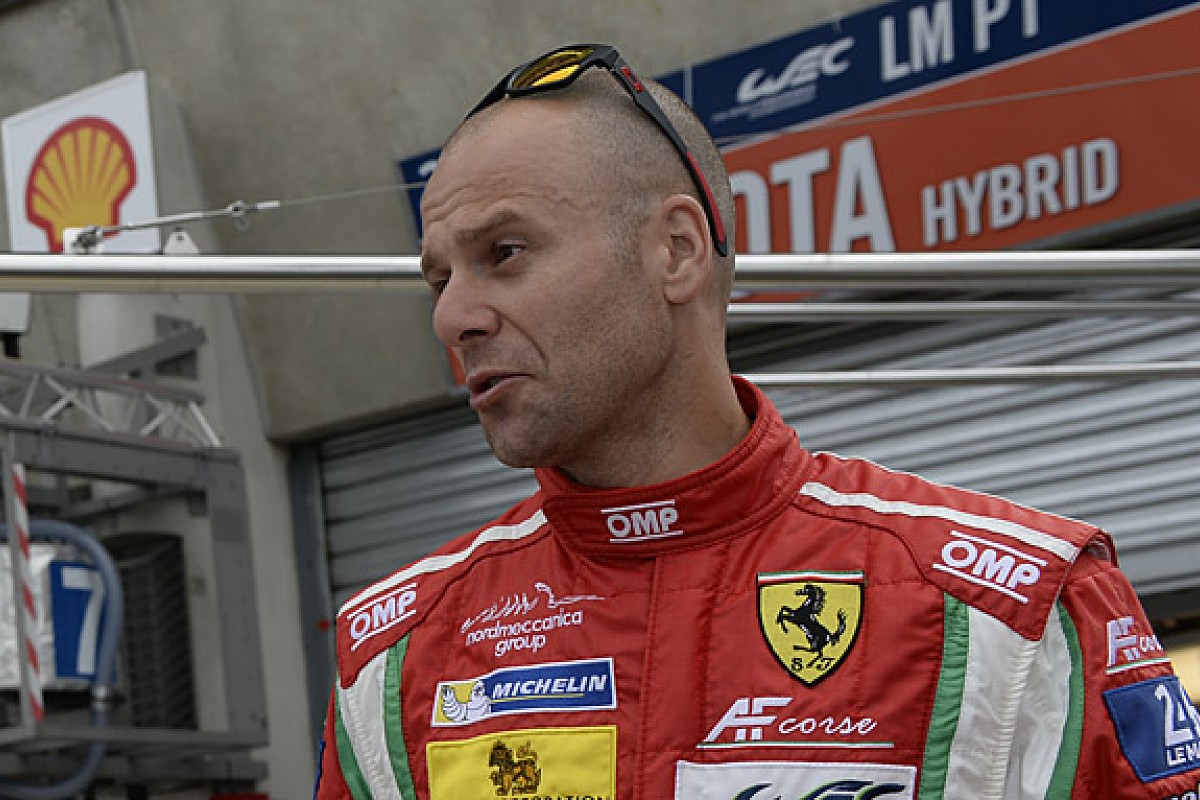 1. Gianmaria Bruni
AF Corse Ferrari
Highlights: 1st in World Endurance Cup for GT drivers, 1st at Le Mans 24 Hours GTE Pro
Bruni came as close to perfection as is probably possible in such a competitive arena as the GTE Pro class of the WEC in 2014. The Italian appeared to drive every lap as though it was qualifying through the season and never put a foot wrong.
His reward with full-season team-mate Toni Vilander was a second straight World Endurance Cup for GT drivers and a third class victory at the Le Mans 24 Hours when Giancarlo Fisichella joined them in June. It was nothing less than his performances deserved.
Bruni probably drove better than ever this season and had a consistency of performance that was mind-boggling. The guy doesn't seem to do off-days or make mistakes.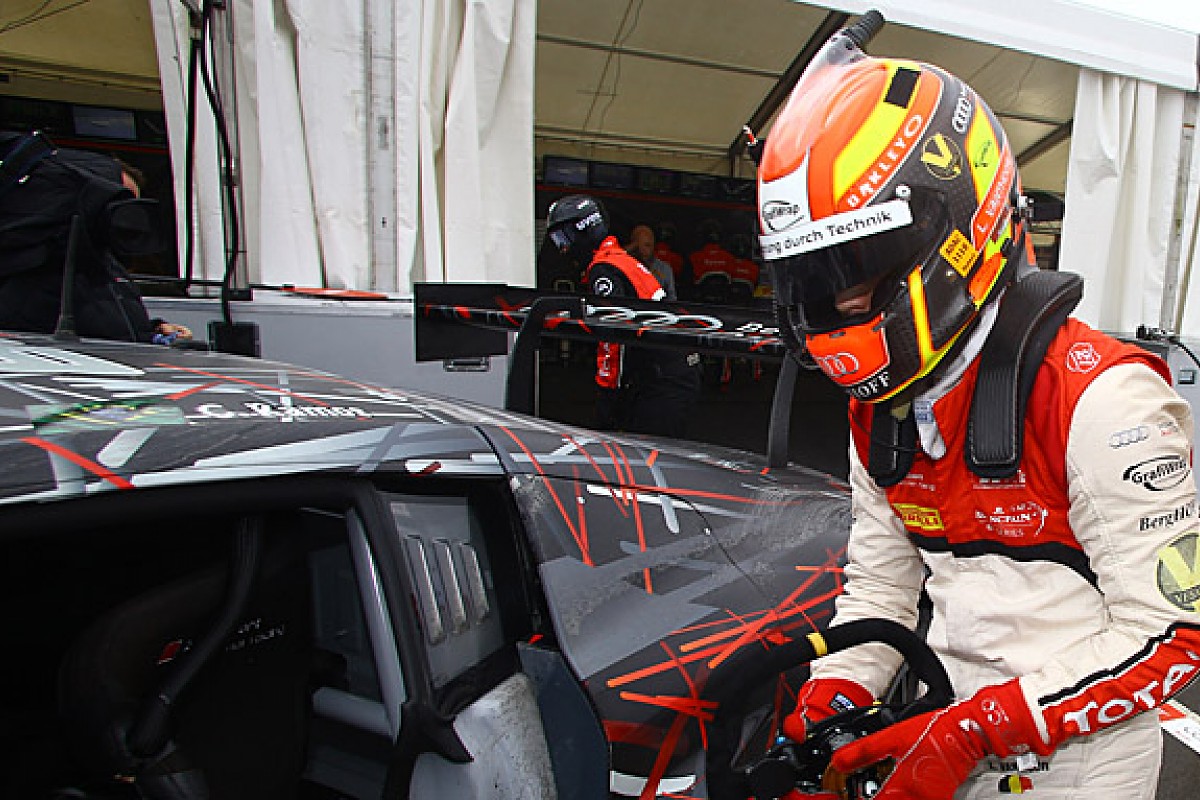 2. Laurens Vanthoor
WRT Audi
Highlights: 1st in BES & BGTS (overall), 1st at Spa 24 Hours, 5 BSS victories
The young Belgian took another step forward in 2014 to leapfrog Rene Rast in this list and claim a double first in class — he was the best driver in Audi's stellar roster and the best on the Blancpain side of the GT racing divide.
That says something about a driver who is only in his third season of GT racing. He was super fast on the way to victory in the Spa 24 Hours — even if Rast did steal the headlines for Audi in the final stint — and showed his outright speed in both qualifying and the races in the Blancpain Sprint Series.
His double of the endurance and overall titles could have been bolstered by the Sprint series crown with a bit more luck and a more consistent team-mate, and it wouldn't have been unmerited.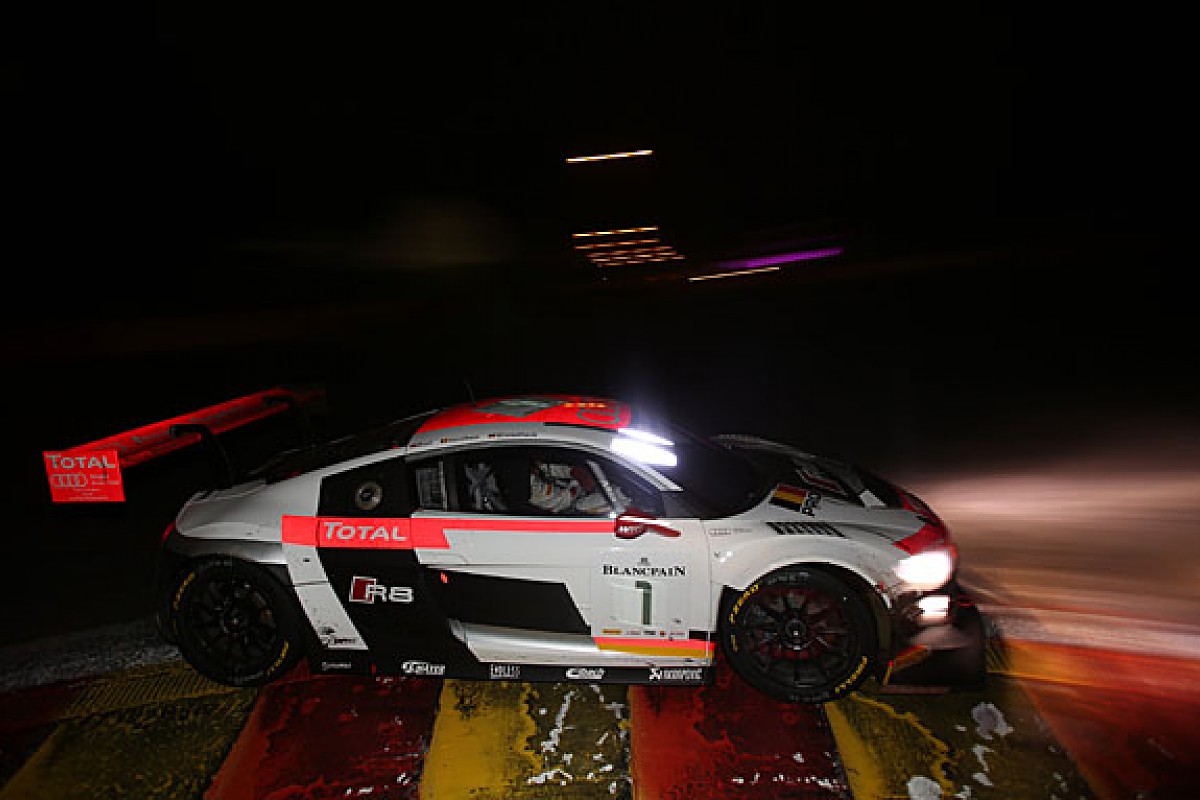 3. Rene Rast
Phoenix, WRT & Abt Audi
Highlights: 1st at Nurburgring 24 Hours, 1st at Spa 24 Hours, 1st in ADAC GT Masters
Rast was the top Audi driver in this list last year, but he has to lose out Vanthoor this time around by virtue of the Belgian's better hit rate in the BSS, the only series in which they went head to head.
That said, Rast still had a phenomenal season, taking two 24-hour victories and the ADAC title with South African Kelvin van der Linde.
The highlight has to be his successful pursuit of the leading Marc VDS BMW in the closing stages of the Spa 24 Hours. He was ultra cool and mega fast on the way to a second 24-hour victory of the season.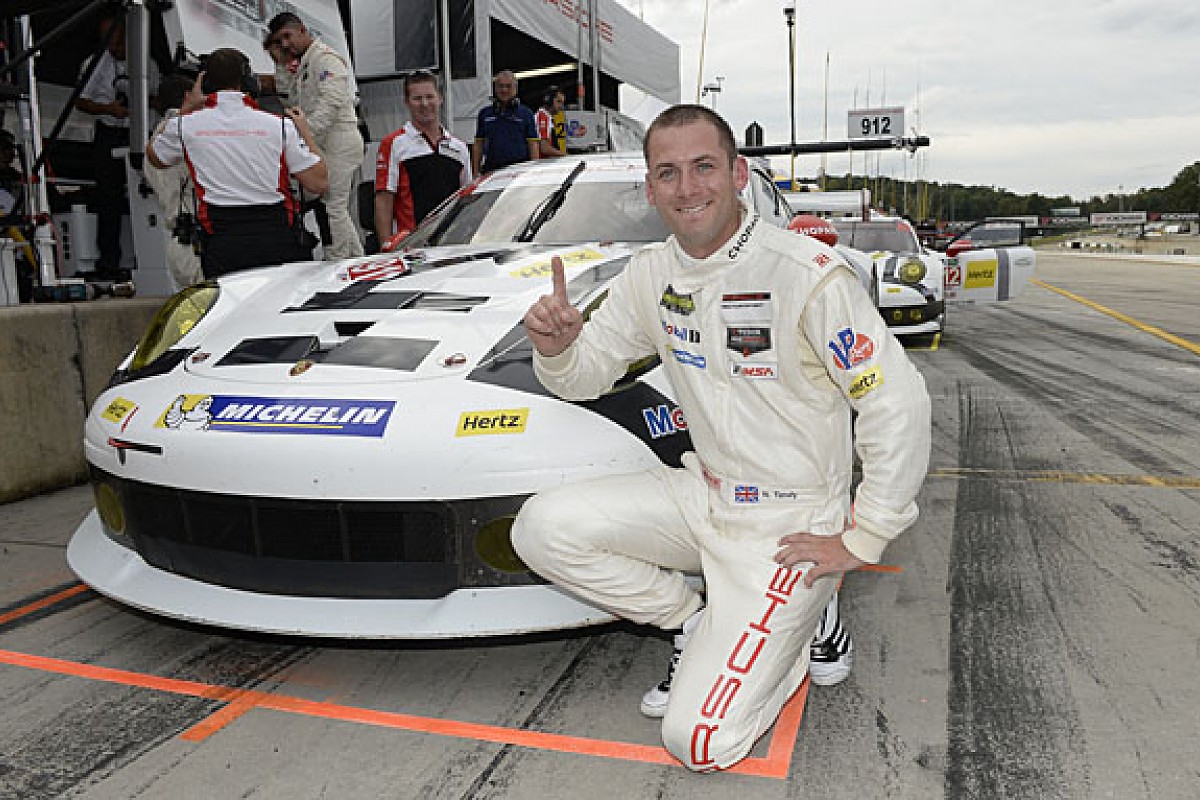 4. Nick Tandy
CORE, Manthey, Trackspeed & EFFORT Porsche
Highlights: 1st at Daytona 24 Hours GTLM, 1 British GT & 1 Pirelli World Challenge victory
Tandy probably drove better than ever in his first year driving a factory Porsche (as opposed to his first year as a factory Porsche driver). His efforts were not suitably rewarded beyond victory in the season-opening Daytona 24 Hours.
His performances over the Austin WEC/USC double-header weekend epitomised his season: he was blindingly quick in both the CORE USC car and his Manthey WEC entry and might have won both races but for misfortune.
His performance in the latter when he was up against Frederic Makowiecki and Patrick Pilet is largely why he ends up as the top Porsche driver here.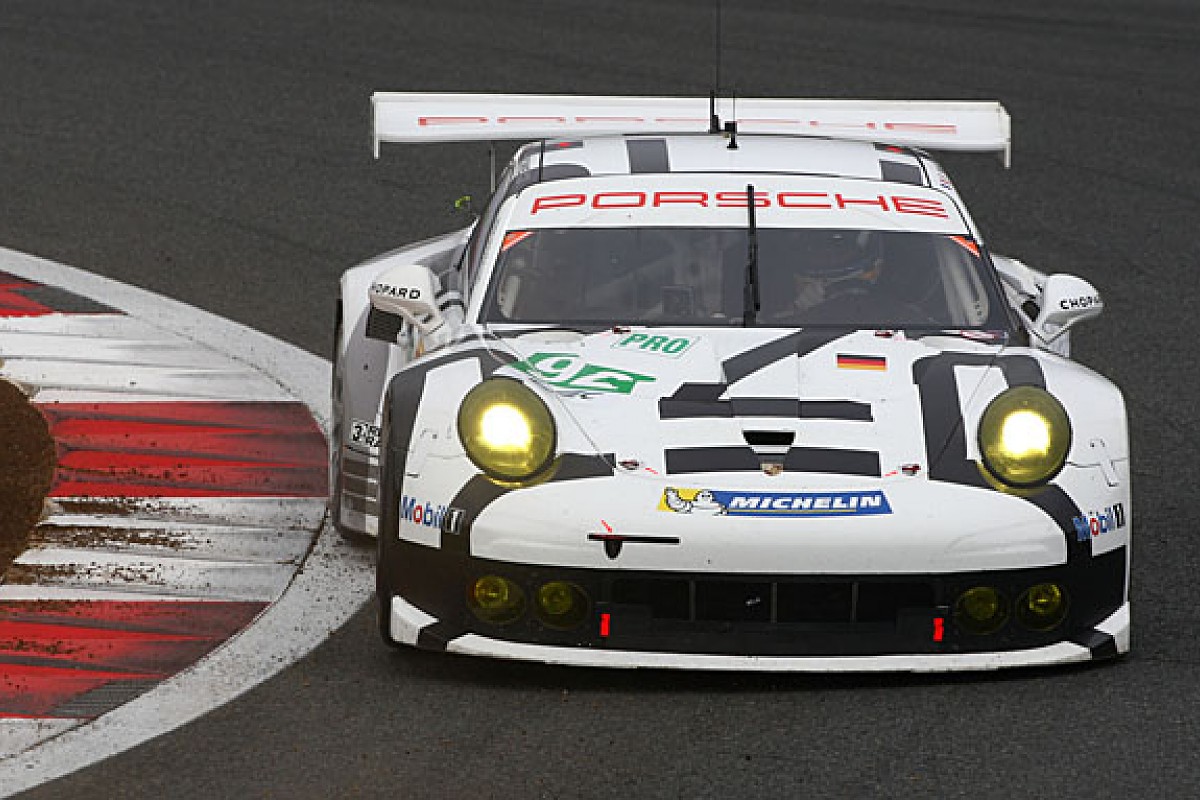 5. Patrick Pilet
Manthey & CORE Porsche
Highlights: 1 WEC GTE Pro win, 1st Daytona 24 Hours GTLM
The late-summer reshuffle that resulted in Porsche placing Pilet with Makowiecki — or was it 'Mako' being paired with Pilet? — in the WEC shows just how highly he is regarded by the German manufacturer. As does the fact that he will be racing full time - bar the one clash - in both the world championship and the USC in 2015.
The combination of Makowiecki and Pilet made the #92 Manthey entry easily the fastest of the Porsche 911 RSRs, though it wasn't enough to stop Bruni and Vilander from taking the drivers' title and Ferrari the manufacturers' crown.
Interestingly, it was Pilet who came out of the new partnership looking the better driver.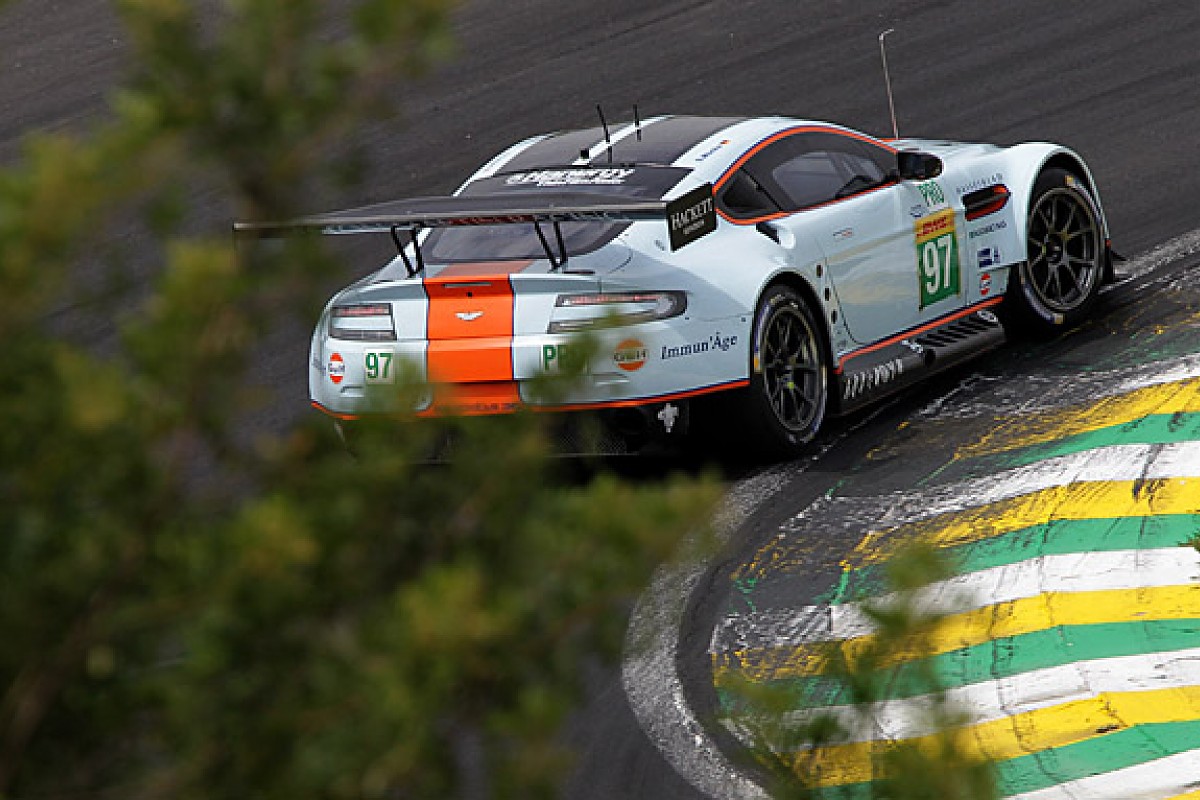 6. Stefan Mucke
Aston Martin Racing
Highlights: 2 WEC GTE Pro wins
Aston, like Porsche, has a line-up boasting some great drivers and Mucke was consistently the best in 2014. He could get that last tenth out of the car in qualifying, was super consistent through a stint and banished the mistakes that were once part of his game.
There's not a lot else to say, except that the German's reputation as a member of GT racing's elite was probably enhanced over the course of 2014.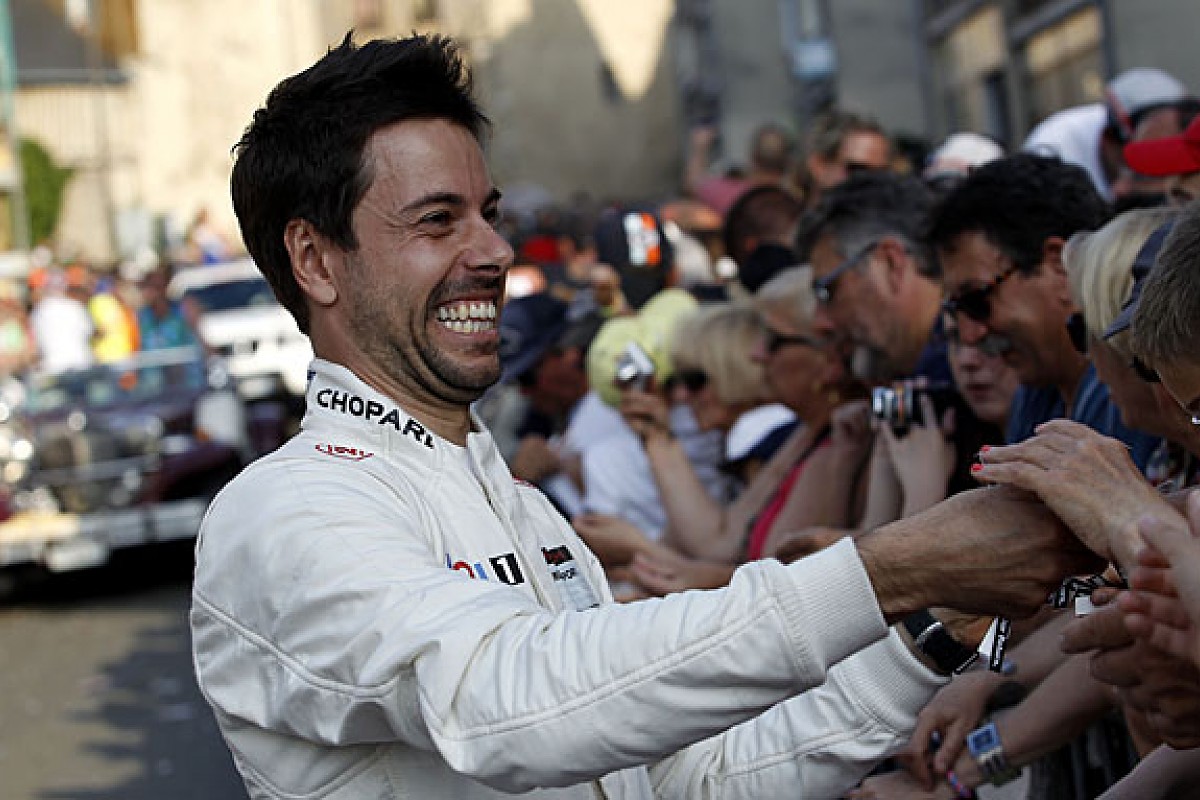 7. Frederic Makowiecki
Manthey & CORE Porsche, Dome Honda
Highlights: 2 GTE Pro WEC wins, 2nd in World Endurance Cup for GT drivers, 1st at Daytona 24 Hours, 1 Super GT win
'Mako' claimed a first victory in a triple crown event with CORE at Daytona, finished runner-up in the WEC points with Manthey and was a race winner in Super GT with Dome, but he didn't have quite the kind of stellar season he had in 2013 with Aston. There were downs as well as ups in 2014.
He might have emerged as Porsche's main contender for WEC class honours, but he wasn't always its fastest driver. Makowiecki has made a habit of outperforming his team-mates and he was unable to do that with Pilet.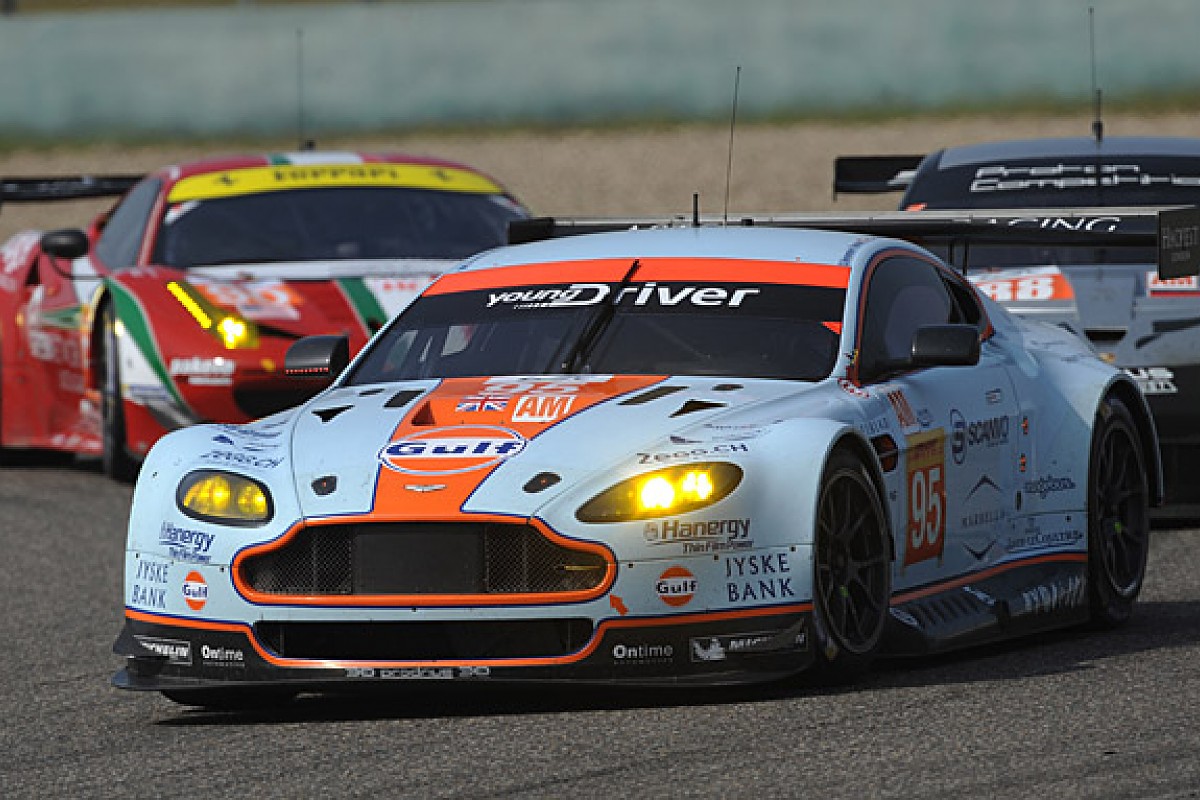 8. Richie Stanaway
Aston Martin Racing
Highlights: 3 2nds in WEC GTE Am
The Kiwi starred during another part-season in the WEC with Aston Martin and posted a series of performances that marked him out as a man with a bright future in sportscars should his career take that direction.
He was second each time on his three appearances in GTE Am with Kristian Poulsen and David Heinemeier Hansson, whereas Nicki Thiim won four times in the same seat, but Stanaway gets the nod and a place on this list as the fastest Vantage GTE driver, at least when everything is to his liking.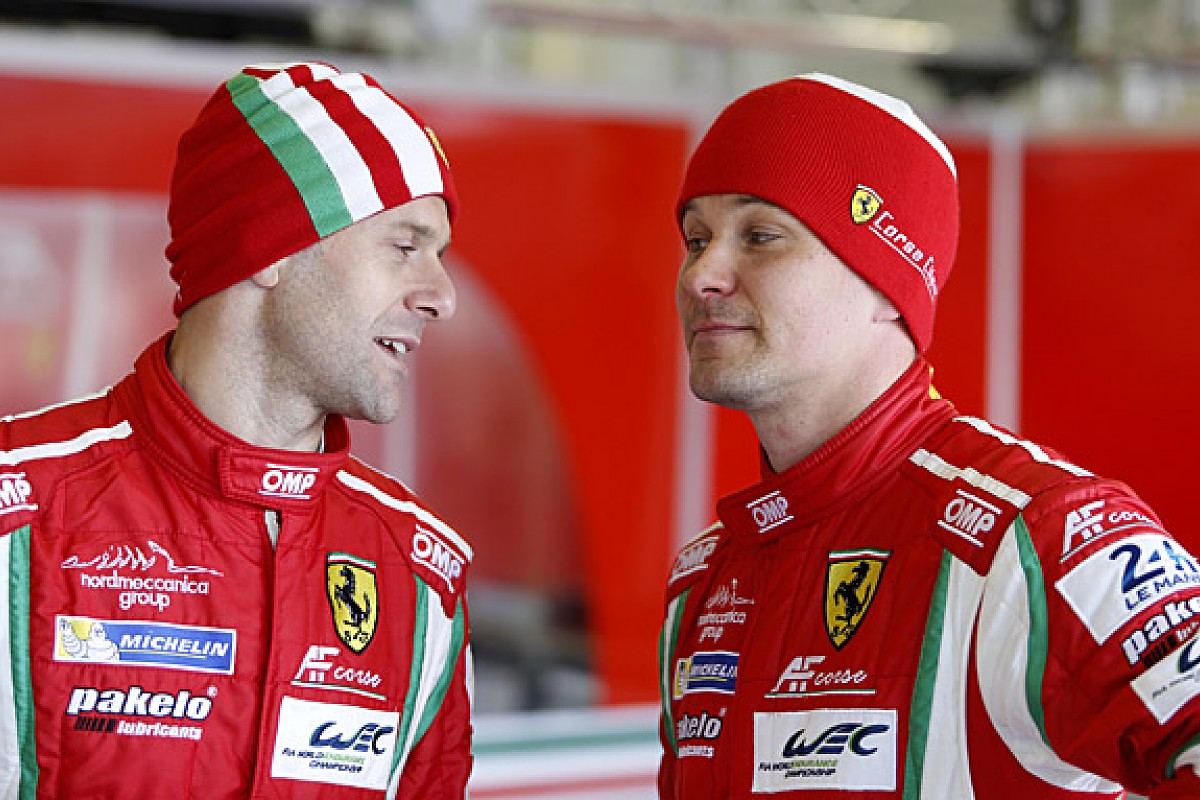 9. Toni Vilander
AF Corse Ferrari
Highlights: 1st in World Endurance Cup for GT drivers, 1st at Le Mans 24 Hours GTE Pro
Vilander had a similar kind of season to team-mate Bruni — fast, consistent and free of mistakes — but not quite at the same level of performance. The Finn might be the clear number two, but he is perhaps the perfect number two — the Derek Bell to Bruni's Jacky Ickx.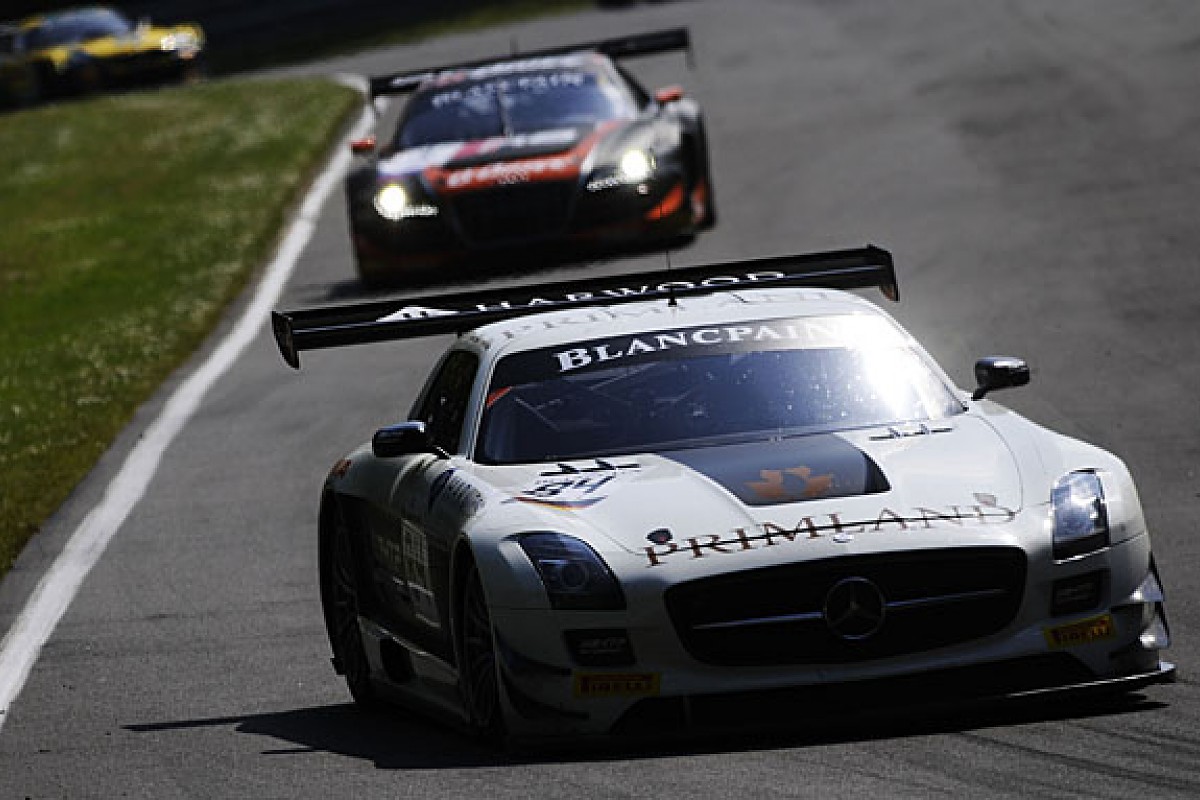 10. Maximilian Buhk
HTP Mercedes
Highlights: 3 BSS wins; 2nd in BSS, 2nd in BGTS (overall)
Buhk had another strong season across both Blancpain series and ADAC GT Masters even if he didn't hit the highs of 2013 in terms of results.
He finished the season without a title, but should have been crowned co-champion in the BSS with Maximilian Gotz — and would have been had he not been forced to miss a race courtesy of a misdemeanour in ADAC GTs and the strange practices of the German federation.
The German driver's reputation was probably enhanced during 2014 courtesy of his performances in the Blancpain sprints after being paired with Gotz for what should have been a full season.
ANY OTHER BUSINESS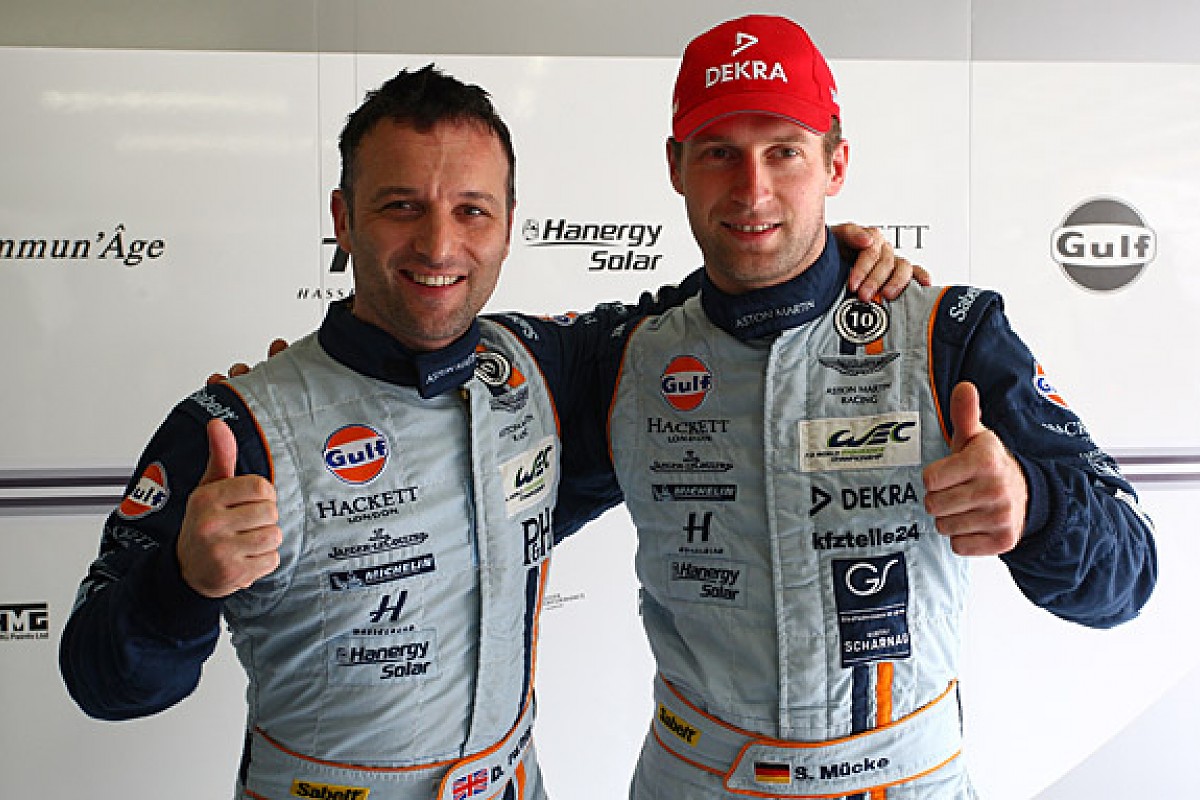 Drivers who came close to the top 10 include Aston Martin's Darren Turner, who was nigh-on a match for Mucke but wasn't entirely mistake-free in 2014, Audi's Markus Winkelhock, who triumphed at Spa and the 'Ring with Vanthoor and Rast but didn't perform in the BSS, and Nicki Thiim, who again proved his talents in a part-season with Aston Martin Racing.
Earl Bamber isn't on this list even though he made AUTOSPORT's top 50. His successes in the one-make Porsche racing can't be taken into consideration here, but now the Kiwi is a Porsche factory driver and gearing up for a USC campaign, there's every reason to believe that he'll shoot straight into this top 10 based on the evidence of his starring performance at Petit Le Mans.