Formula E title contender Sam Bird says the track changes made for this weekend's New York ePrix are "not going to help" his Virgin Racing squad.
Bird won both races held in New York last season - the first time FE visited the city - but the Brooklyn Circuit has been altered for its second event.
The track is almost 0.3 miles longer, with four new corners extending the track from Turn 6 and replacing the tight hairpin that previously held that corner spot.
Bird, who trails standings leader Jean-Eric Vergne of Techeetah by 23 points heading into the 2017/18 finale double-header, explained that the longer track would add to Virgin's struggles with energy efficiency and meant taking more of the flowing turns that do not suit its package.
"It's a completely different animal," Bird told Autosport.
"Last year we were very competitive, the car was behaving extremely well - great balance, the efficiency wasn't so much an issue, a) in comparison to our rivals and b) the track length was better for us.
"[The changes are] not going to help us, basically. The track is longer, which means efficiency is key. And there are some cars out there that are just more efficient than us.
"There's no getting away from that, so we'll have to just do our best, maximise the potential of the car and I need to maximise the driving and see where we go from there.
"[It will be a] very different race - I think it'll have shades of Berlin [a one-two result for Audi], which might not be brilliant, but I still think it'll be a fun spectacle.
"But it's nice to go somewhere where you've got some great memories and we'll see what happens on the day."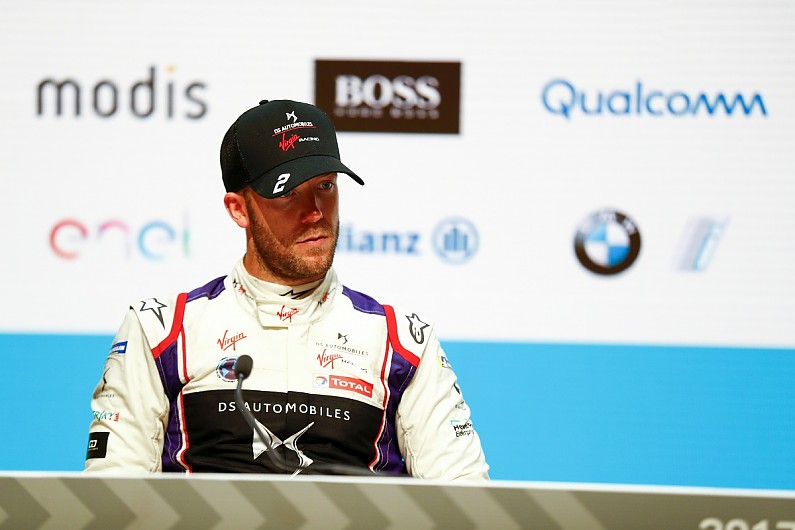 Audi driver Lucas di Grassi reckons the changes to the Brooklyn track should increase overtaking and lead to a more exciting pair of races.
The alterations have been made in preparation for the faster Gen2 cars that will race on the track in season five.
"I think the changes are very positive, because they increase the length of the straight and they create another overtaking spot on the back straight," di Grassi told Autosport.
"Definitely New York, after we drove it last year, the track was not the most exciting track and now I think it has improved a lot.
"I think the job they did is a super good one.
"I would have done a very similar design to increase overtakes and to make the track more exciting to drive.
"The venue was great. The place, everything.
"The track was not the most exciting but this small increment in the distance and the layout they chose will make the track much better, definitely in the right direction."

Find out how you can follow the 2018 New York ePrix here

Autosport has produced a standalone special magazine to celebrate our 70th birthday. All current print subscribers will receive a copy for free. To order your copy of the 196-page Autosport 70th Anniversary issue, please go to: autosport.com/autosport70th