The problem that left Formula 3 European champion Mick Schumacher ninth on the Macau Grand Prix qualification race grid was caused by contact with the wall.
Schumacher ended up down the order having slowed on his final lap of the second qualifying session on Friday, and it was now emerged that was due to brushing the wall at Moorish.
Prema Powerteam insiders told Autosport that Schumacher, who earlier in the session had locked up and sailed into the escape road at Lisboa, thought the car was undamaged and that he could finish the lap.
But when he got to the following Dona Maria he almost shunted due to a left-rear puncture sustained when he clipped the wall.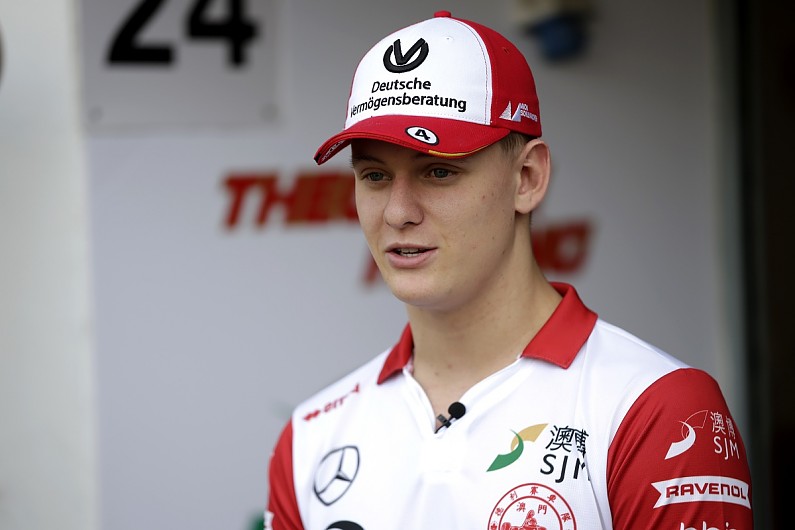 Schumacher's slow drive back to the pits prompted fist-waving from Ritomo Miyata, and delayed all three of his Prema team-mates who were still running.
Guan Yu Zhou, who qualified fifth, caught Schumacher as he took to the pitlane, which is on the racing line for the final R Bend.
The Chinese Ferrari protege also had to avoid the Ukyo Sasahara/Joel Eriksson shunt on exit, but still it was his best lap of the session.
"I lost four tenths in the last sector and I never had a decent lap before that," Zhou told Autosport.
Prema team-mates Ralf Aron and Robert Shwartzman also got caught up, and had to pass Schumacher before Fishermen's Bend.
Based on their sector times before they caught Schumacher, the trio all lost positions, with Zhou dropping from fourth to fifth, Aron from eighth to 10th, and Shwartzman from fifth to 12th.
Schumacher had been fastest in both Macau practice sessions, but was only third in Thursday's first qualifying before losing further ground on Friday following his incident.