Formula 3 European Championship team Van Amersfoort Racing is holding the door open for ex-Ginetta Junior star and German Formula 4 podium finisher Sophia Florsch to join its 2018 line-up.
Florsch took part in the official pre-season tests at the Red Bull Ring and Misano with the Dutch squad, but is struggling to find a budget to compete in F3.
The 17-year old already had to miss next week's opening round at Pau, as she has a school exam on the Friday, when free practice and qualifying take place.
She is therefore working towards joining the series for the second round at the Hungaroring at the beginning of June.
"All parties around Sophia are fighting to find a proper budget - it's not looking good but we haven't given up yet," VAR team boss Frits van Amersfoort told Autosport.
"From testing, I would love to have her in the team - she made good progress on track, she loves racing and she's up for a joke, so she would be a very good influence in the team.
"She is also willing to learn, and she's physically strong and that's a big plus in racing.
"But we're facing a budget gap - it's so tight at the moment that we can't even start."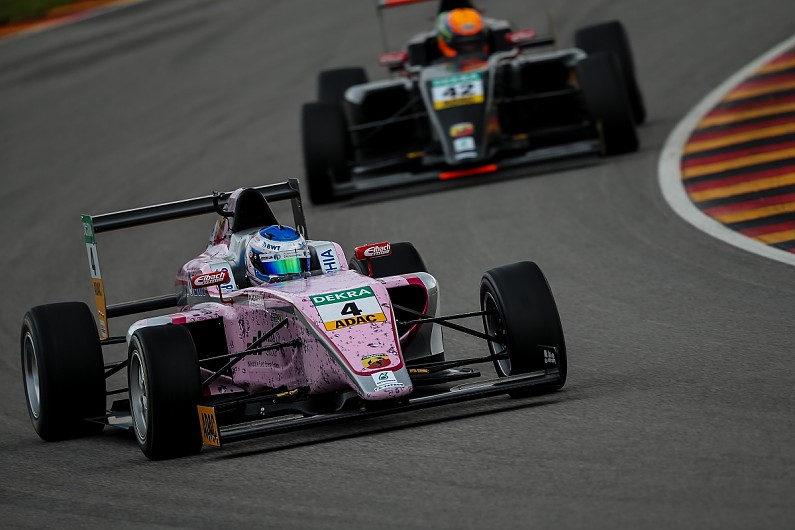 VAR has only two of its Mercedes-powered Dallaras filled, with Russian Artem Petrov - a race winner in Italian and German F4 last season - joining second-year F3 racer Keyvan Andres.
Before Florsch joined the team for testing, VAR had held out hope of running Dutch F4 graduate Leonard Hoogenboom, who drove in its pre-Christmas test programme before switching his focus to LMP3 in the Le Mans Cup.
"We're doing everything we can to pick up a third driver - our whole set-up now is for three cars," said van Amersfoort.