Anthoine Hubert and Juan Manuel Correa's crashed Formula 2 cars from Spa have been received by the FIA, and the governing body has commenced its physical investigation of the wreckages.
Hubert spun trying to avoid an accident triggered by Giuliano Alesi losing the rear end of his Trident Racing-run car at Eau Rouge in the F2 feature race on August 31.
Hubert hit the barriers at the exit of Raidillon and cannoned back onto the track where Correa was unable to avoid him.
Following the crash, Hubert passed away from his injuries while Correa suffered serious leg and breathing issues.
Correa came off a life-support machine last week but faces extensive surgery on his legs.

The FIA confirmed after the crash that an investigation would take place into the incident, and Formula 1 race director Michael Masi said there would be no duration placed on the investigation.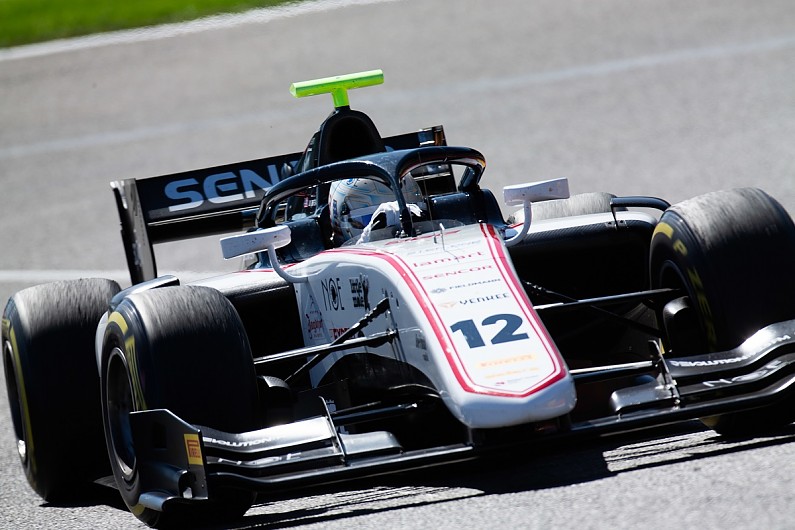 Now that the Arden and Sauber Junior Team cars of Hubert and Correa have reached the FIA, it can begin its physical investigation of each chassis. Alesi's car has also been released.
Remembering Anthoine Hubert
He was uninjured in the accident and raced the following weekend at Monza, albeit in a different chassis.
Trident, Arden and Sauber Junior Team all ran with one car in Monza as the cars had been impounded by the Belgian police.
Each team has a spare chassis which have been shipped to Sochi for the penultimate round of the F2 season.
Sauber Junior Team and Trident have confirmed Matevos Isaakyan and Ralph Boschung respectively for Sochi, while an announcement on Arden's second car is expected later on Monday.