In the wake of Anthoine Hubert's death, Christian Horner - who helped found the Arden team Hubert raced for with his father, Garry - said: "For sure, he was going to be in this paddock one day."
Whether Hubert would have reached Formula 1 is questionable given his sometimes up-and-down junior single-seater career and his lack of budget.
But in 2018 and '19 Hubert had delivered on his promise, and another season in a top F2 team - which was a done deal according to Renault's Alain Prost, speaking in the wake of the Hubert tragedy - means the GP3 champion would likely have forced his way on to F1 teams' agendas.
Looking back on his career, there were a number of races where Hubert's innate ability and huge potential stood out, going all the way back to his first season in car racing.
A debut charge fit for a king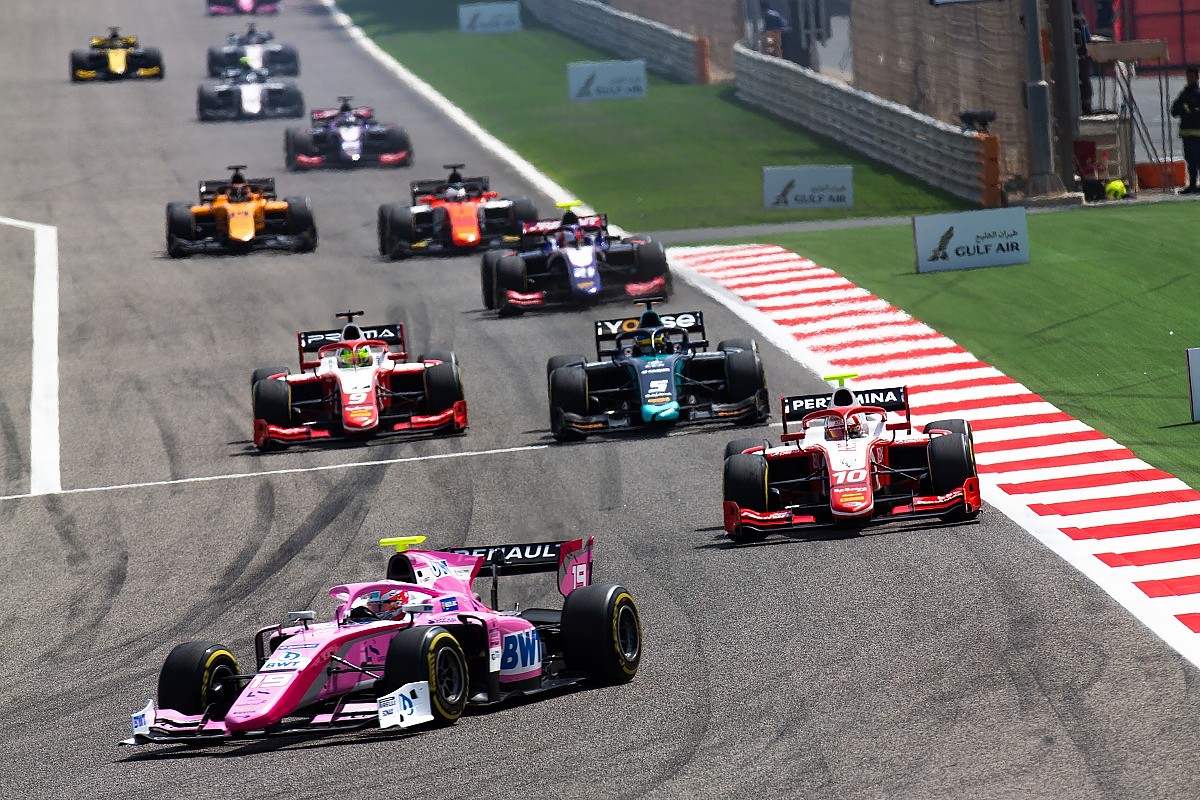 Bahrain, Sakhir, 2019
Series: Formula 2
Team: Arden
Started: 11th
Result: 4th
Silence. It might be golden for some drivers, but when you're contesting your first ever race with a pitstop, being able to communicate with your team is pretty vital!
Hubert had done what was needed. Just months earlier, the GP3 title winner persuaded Renault to back him fully for 2019 and help with his budget. But by this time, the top F2 seats had been taken and Hubert had to settle at Arden.
It turned out to be a great choice, as a technical tie-up with HWA has helped Arden progress through the season. Even so, an 11th place starting spot was probably better than what could have been expected after a nightmare pre-season.
In F2 there's no in-race data, so drivers have to manage the tricky F2 tyres on feel. The only hint a team can give to its driver is lap time. But with the radio broken in the season opener, Hubert was all alone.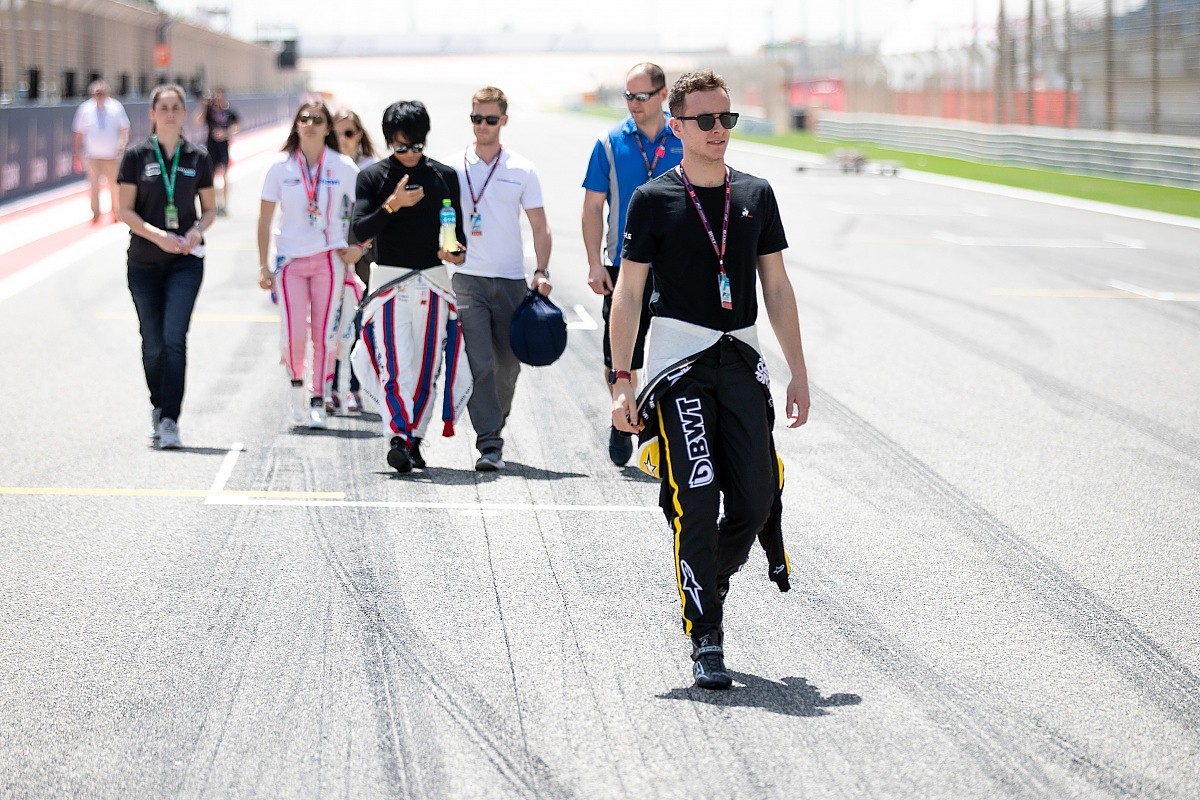 However, with a performance that summed up his class perfectly, he didn't panic and worked methodically through the race. The team made use of a pitboard and the pitstop went pretty smoothly. Hubert's prodigious ability to save his jelly-like Pirellis paid off and he moved all the way up to fourth on his F2 debut.
"I was worried as the team told me all I had to do in the race was manage the tyres and listen to the engineers, they would tell me if I needed to push more or less. Then starting my first F2 race without a radio was not easy," Hubert told Autosport after the race.
"Especially to plan the pitstop, it was my first race with a pitstop. I did it on feeling so it seemed to work quite well. In the race, I used my experience from GP3 to save the tyres."
He then added one of his trademark lines - despite the result being good, he believed there was more to come: "It's a really good first feature race for us, but we need to stay calm, stay humble."
Staying Humble is something Hubert managed in all situations.
Street-fighting Hubert proves his mettle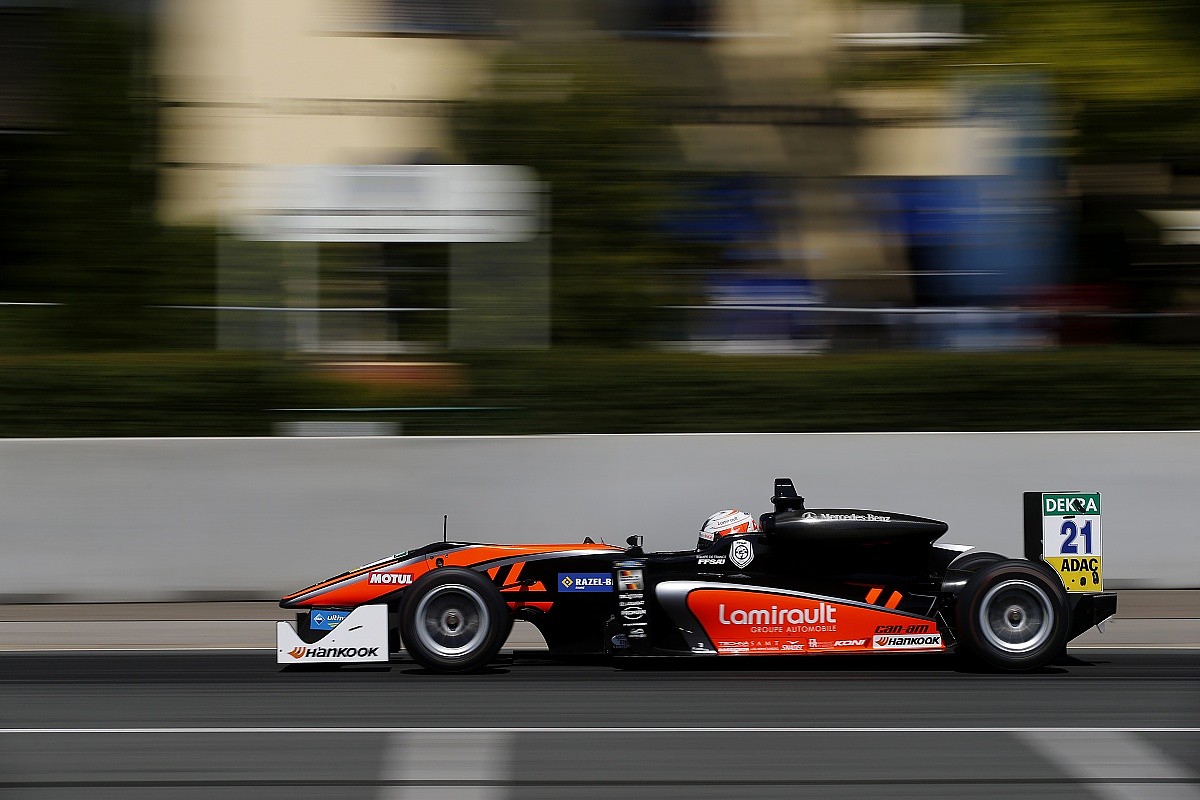 Norisring, Germany, 2016
Series: Formula 3 European Championship
Team: Van Amersfoort Racing
Started: 1st
Result: 1st
The 2016 European Formula 3 season had promised much but delivered little for Hubert when he arrived at the Norisring in June. Comfortably edged by team-mate Callum Ilott until that point, nothing seemed to be going his way despite flashes of pace in the first half of the season.
But as is often the case in motorsport, all was not what it seemed. Due to his career-long battle for budget, Hubert didn't conduct pre-season testing and only did some sim work with his Van Amersfoort Racing squad. The place where the lack of testing would be felt least was likely, you guessed it, the Norisring.
Thanks to a penalty for Ilott, Hubert took pole position for the second race of the weekend and was pressured all the way by Prema Powerteam driver Lance Stroll - who of course would make it to F1 not long after.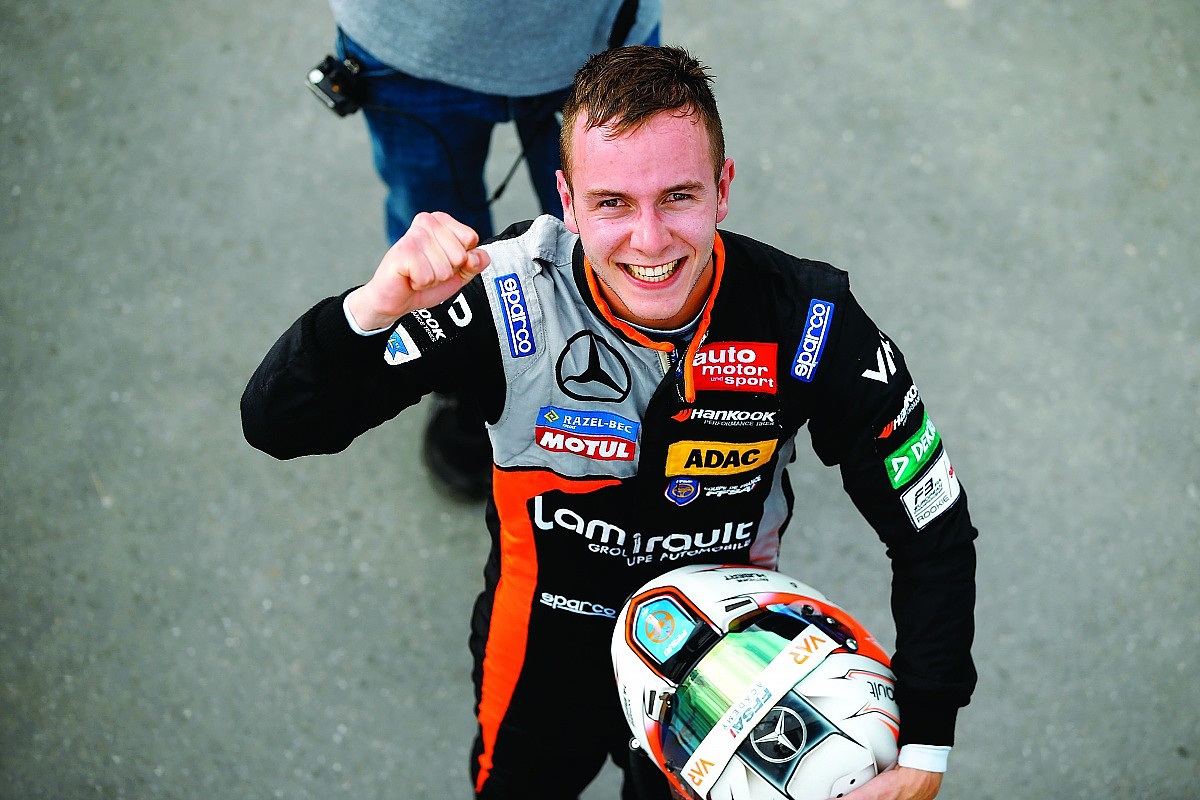 But Hubert refused to crack under intense pressure on his first visit to the German street circuit. Lap after lap Stroll harried him intently, and to top it off Hubert had to deal with three safety-car restarts (something he always excelled at in his career) to take the victory.
The intense pressure is the thing that defines this win, not only from Stroll behind but to prove the doubters that he could live up to the pace and results of rapid team-mate Ilott. His best years came in 2018 and '19, but this win proved he had the mental fortitude to live with overwhelming pressure.
"At the Red Bull Ring five weeks ago, my team principal Frits van Amersfoort already said that his team has always been strong at the Norisring. I am happy that I didn't let him down here, especially as the start of my season wasn't particularly easy," Hubert said following the race.
"Generally, I like street circuits, something I already proved by winning the Formula Renault 2.0 race at Pau last year. And here, after a good qualifying and pole position, I also had good chances of scoring a good result."
He did just that.
A dream first F2 win as F1 watches on in Monaco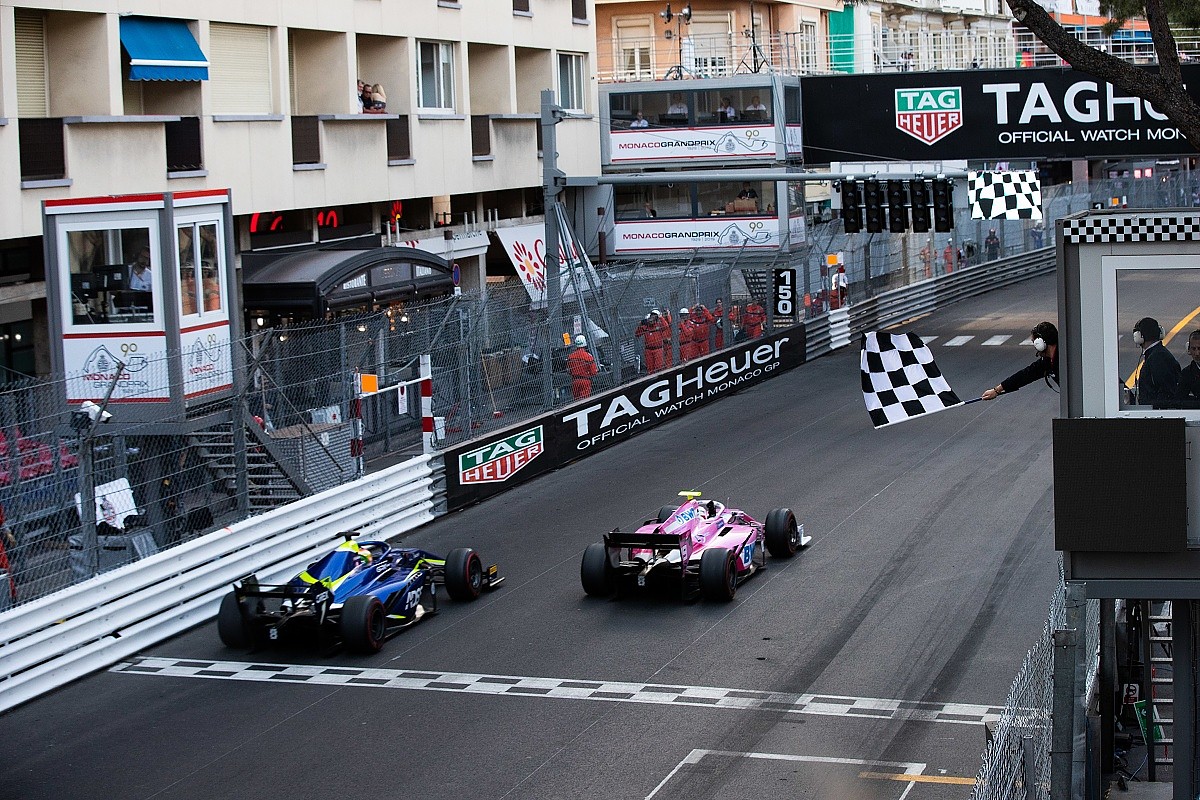 Monaco, Monte Carlo, 2019
Series: Formula 2
Team: Arden
Started: 1st
Result: 1st
Monaco might well be the most special place to win in motorsport, and on his first visit to the track Hubert did just that.
Yes, it was the reversed-grid race, but if you'd have said in pre-season testing that the Arden-run car was capable of a victory, you may have been taken away in a straitjacket. The Monaco weekend was a sign of how far the Hubert-led, HWA-assisted Arden outfit had come in a short period of time.
Of course, Hubert had studied everything possible heading into the event to prepare himself, and when it came to starting on the front row he delivered a textbook drive.
His closest rival - and a long-term one for that matter - Louis Deletraz, pushed Hubert all the way but Hubert had done his homework and placed his car in the perfect positions to defend. Deletraz almost got the jump at the end, Hubert edging him by 0.059 seconds.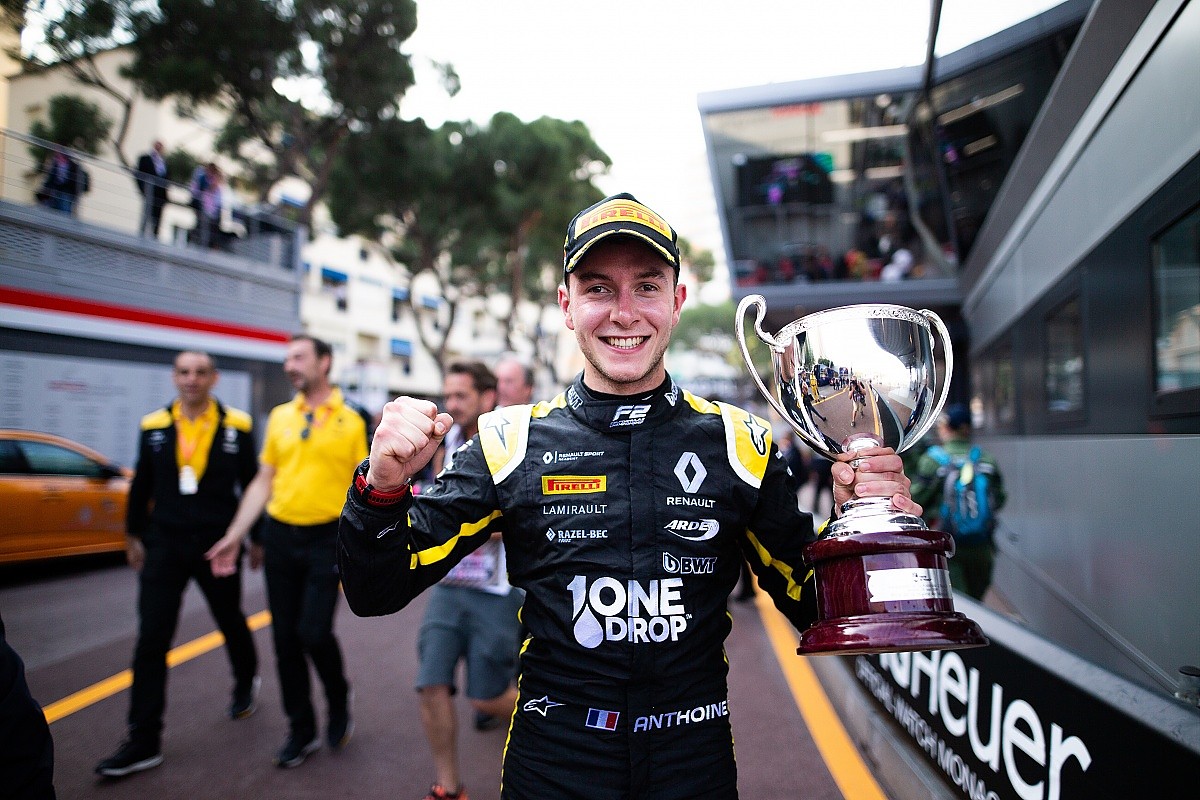 The scenes on the podium were rapturous. A first race win in the bag, it should have been the first of many.
Mr Humble - sorry, Mr Hubert - said after the race: "I can still feel my heart beating quite hard to be honest! I'm very happy with this first victory of course, especially getting it in Monaco.
"A big thanks to my team. Everyone has worked really hard. I'm really happy to drive for them and I'm really happy to share the good memories with them."
Comically, he added: "I think there's no better place to get my first win, except maybe Le Castellet". Le Castellet - Paul Ricard - was the next round on the calendar following Monaco, and he won there too.
A terrific treble kicks off the car-racing career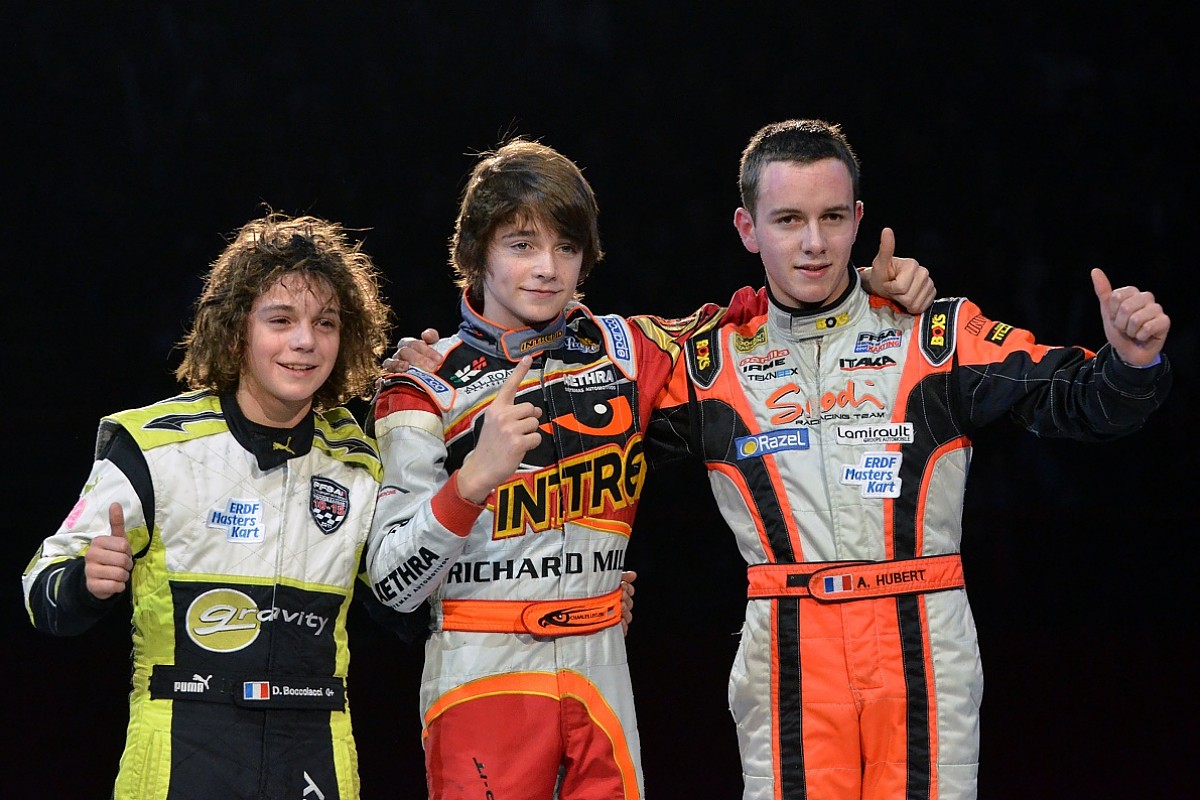 Spa-Francorchamps, Belgium, 2013
Series: French F4
Team: None (cars run centrally)
Started: 1st
Result: 1st
The rest of the French F4 field may as well have taken a holiday on June 8-9, 2013. Trying to compete with Hubert was futile as he absolutely destroyed the opposition winning all three races. His margins of victory were 3.335s (10 laps), 5.020s (10 laps) and 9.254s (8 laps).
The victories were even more impressive given the fact that it was his first visit to the track, and the cars were centrally run. About as equal as a junior single-series category can be, only the result was anything other than equality with Hubert at the wheel.
He'd already won four of the first six races including two at Pau and, for a driver who was both in touch with the history of the sport and one of the most patriotic I've ever met, those two wins meant a lot. But Spa provided the first hat-trick in a season that would yield 11 wins from 21 races.
Perhaps part of that impressive start was down to some of the fresh-faced kids he'd competed against in karting. In 2012 Hubert had taken third in the CIK-FIA World Under-18 karting championship, narrowly missing out on beating a certain Charles Leclerc. The pair had battled hard in their early days on the kart track (pictured above).
Back to 2013, Hubert also went on to seal the championship in dominant fashion, beating future SMP Racing World Endurance Championship driver Matevos Isaakyan and ADAC GT champion and Spa 24 Hours winner Joules Gounon in the process.
A birthday, a graduation and a happy Hubert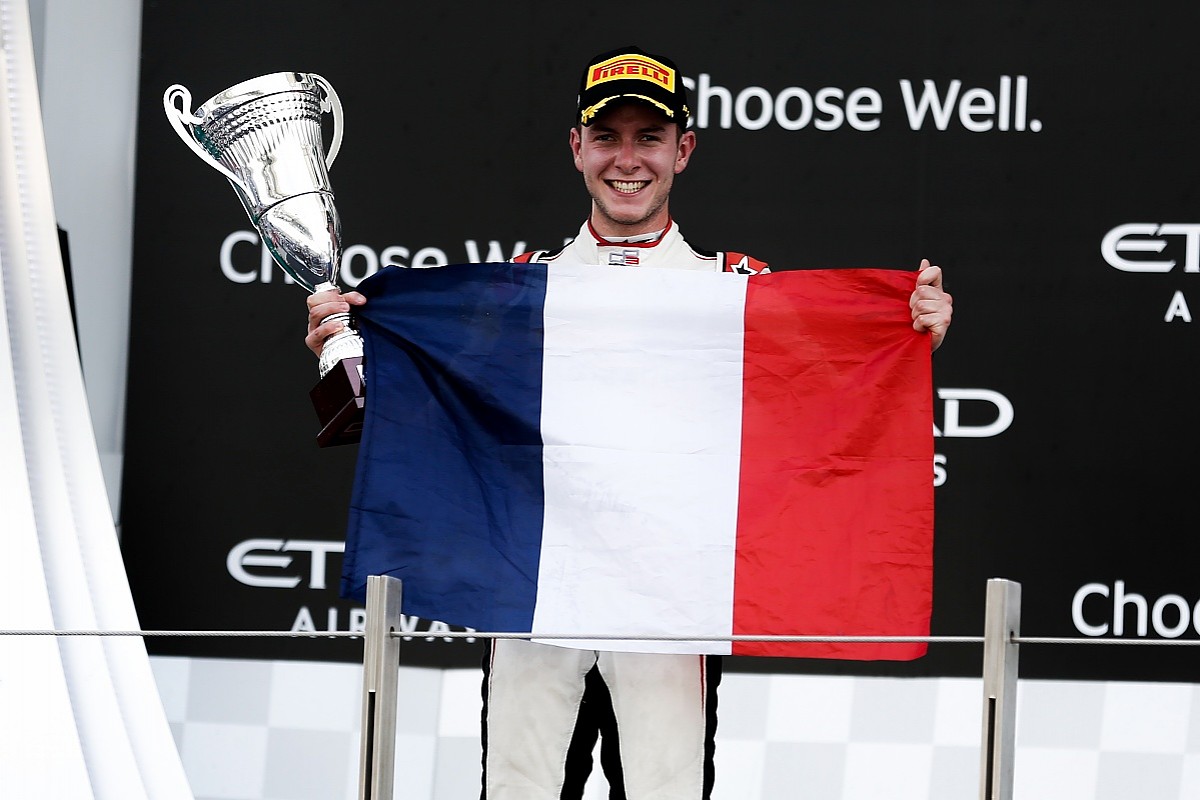 Silverstone, Britain, 2018
Series: GP3 Series
Team: ART Grand Prix
Started: 1st
Result: 1st
The 2017 GP3 season hadn't been the best for Hubert. Team-mate to the more experienced George Russell and Jack Aitken, as well as Honda-backed Japanese junior Nirei Fukuzumi, he struggled to make an impression at ART.
Returning in 2018, Hubert always hoped the title was possible. But in Jake Hughes and Callum Ilott he had two team-mates proven at that level - Ilott beat Hubert in European F3 in 2016 - and Nikita Mazepin came in as an unknown quantity but with a high level of funding behind him. That's something Hubert has never been able to match in his career.
But Hubert did what he did best in 2018. He took what he knew, combined it with a phenomenal work ethic and constant work with his engineer, and created a stunning package, which was a juggernaut his team-mates couldn't live with.
The only time Hubert didn't finish on the podium in 2018 was at the Red Bull Ring where he clashed with Mazepin. The atmosphere in the team wasn't quite the same after that, but Hubert never lost his cool and the humility and his humble nature never slipped.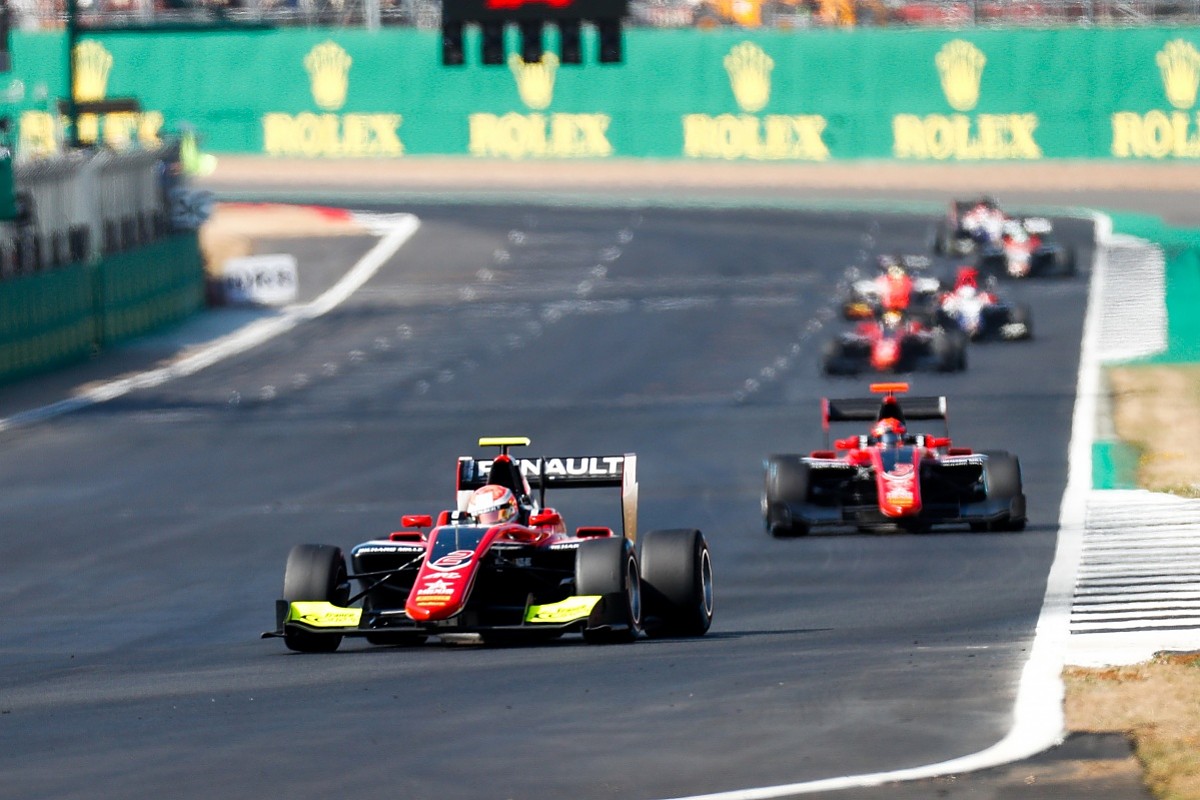 Despite watching Hubert win the title in Abu Dhabi, the time he was the happiest I've ever seen him was at Silverstone halfway through the year, which was also his best weekend of the season.
He had taken his first win earlier in the season at Paul Ricard, but it was after a technical infringement stripped his karting rival Dorian Boccolacci of victory. Hubert didn't feel it was a proper win.
But at Silverstone he took his first win on the road. Like his Renault mentor Alain Prost, Hubert didn't always rack up the most wins in a season and wasn't always the quickest. But he was almost always the most intelligent driver in his field.
Hubert survived two virtual safety car restarts and a full safety car to hold off an aggressive Mazepin and earn his first victory. It was not easy. The win proved - to Hubert as much as anyone else - that after a few years of struggling, that first year in car racing in 2013 wasn't a fluke and that he was a thoroughly capable driver.
It was also the weekend of his grandfather's birthday and his brother's higher-education graduation, and France was on its way to a football World Cup win to boot. He did not let anyone in the paddock forget the fact that his nation was romping football's biggest competition. But he did it with that unforgettable grin that no one who knew him will ever forget.