OPINION: The economic impact of the COVID-19 pandemic is only just starting, and many people are searching for answers. But LUCAS DI GRASSI argues it's crucial that leaders avoid becoming fixated on history and keep an open mind to the future
These are hard times for the global economy. We have at least two Formula 1 teams looking for financing in Williams and McLaren, and we have all the manufacturers posting a very difficult year in terms of sales and cash flow. Renault has borrowed €5bn from the French government and announced that it will cut 15,000 jobs. Mercedes shares have fallen more than 20% in the year-to-date.
And that's on top of the existing problem that motorsport involves a high cost, often without generating the equivalent return for Research and Development and advertising.
What we need for motorsport to have more investment is the right return value. Ross Brawn recently said the likelihood of other manufacturers entering F1 to create a powertrain unit is probably zero until 2026 and, with nobody else coming in anytime soon, F1 has had to go down a path of a cost-cap that will keep manufacturers like Renault, who might have considered leaving otherwise.
But the typical example of cost caps is short sighted, because whenever you have a cap or you have a prohibition into a market, it creates a "black market". If there is value to be created and you have the capital, you will find ways of using it.
If you keep the coupling between high expenditure and performance - where more investment means more performance over a lap, which is normally the case with a windtunnel for example - teams will always find ways of making it work.
In my view, what is needed is the opposite. F1 and other professional series need to rethink the sporting and technical rules in a way that you don't exactly correlate expenditure with performance in a causal way. The "success triangle" - R&D, entertainment and cost - needs to be always balanced, otherwise you won't have success in the long run.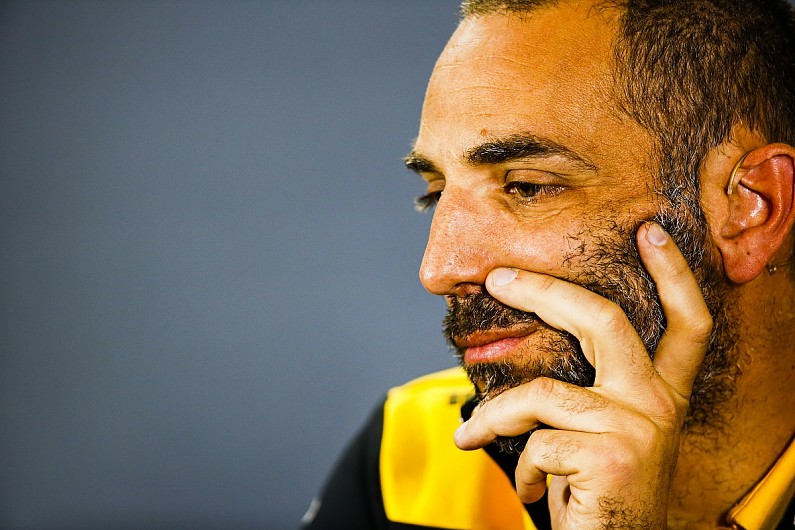 For example, if you want to use tyres to spice up the racing, instead of giving the allocation per race for the teams, give the allocation per year. If all the teams have the same number of soft, medium and hard tyres and it was left up to them to decide how they wanted to use them in each grand prix, then everybody would have the same opportunity and it would be fair.
Then, if a small or a medium team sees an opportunity to get a result, it can use all the softs in a specific race and try to win one race out of 20, which increases revenue for the team that way. The best team that's the most competent will still win races and is likely to win the championship, but it keeps the possibility of someone being clever with the strategic rules.
In my opinion, F1's cost-cap solution will not work, especially with the current proposal that excludes driver salaries or travel costs. Yes, you're reducing 10-20% of the budget, but F1 needs a massive reduction in budget so most teams are profitable. But if you can decouple the correlation between performance and expenditure, then you have no need for a cost cap.
With the level of sophistication of simulation and computer development, you cannot go back to the garagistes of the '60s. If you want to do something, you have to do it the modern way
Formula E has worked hard to implement this approach and, so far, it has worked quite well. It has scope for manufacturers to develop components that have a very high R&D value, while parts which are not relevant are either the cheapest ones you can produce for a certain performance or they are all standard.
Manufacturers don't care if they produce whatever monocoque we're using, they're interested in Formula E because of the drivetrain and possibility of promoting that they are involved in developing electric technology.
The World Endurance Championship has realised this with LMDh-Hypercar and made a step which makes a lot of sense by moving towards a DPi solution, which has three suppliers you can choose from, then you can add your powertrain.
It's difficult to know what will happen with Hypercar, but it's hard to see that working in my view. Across all industries, the coronavirus pandemic has highlighted the inefficiencies of some companies and systems, and there is still a lot of inefficiencies in motorsport that need to be streamlined if motorsport wants to survive.
PLUS: The case for automated systems in racing
There are lots of tough choices ahead, and naturally not everyone will be on the same page. For me, it's much more important to have the cars more equal and have the best drivers winning races and championships, with teams being profitable, than the other way around; where if one car for any reason is better because it developed a double-diffuser, F-duct or DAS and wins every race without having the best driver.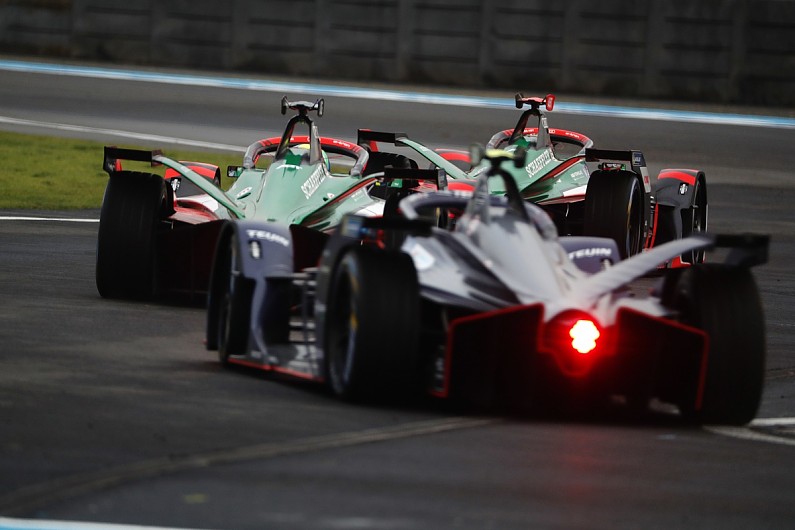 Of course, this is something engineers don't want to hear, and do not push for, as they live and breathe the beauty of winning a race because of a technology breakthrough.
There will also be people who say that this idea goes against the DNA of F1, which has always been finding a technical advantage, going back to the 1960s when Colin Chapman could move the game on by developing ideas nobody else had. But the world has moved on.
With the level of sophistication of simulation and computer development, you cannot go back to the garagistes of the '60s. If you want to do something, you have to do it the modern way, with all the simulation costs that involves.
The designers of the SpaceX shuttle didn't say, 'let's have the Apollo dashboard because back then it was the best solution'. Kodak was an amazing company taking pictures, but we cannot say 'let's cancel digital film because Kodak was doing these things this way'.
In the same way, motorsport cannot go into the fallacy of looking to the past to find solutions for the future. F1 for example was a totally different kind of sport in the '60s and '70s than it is today. For me, the real approach is being completely rational and completely focused on the objective of making each specific series a success, then sticking to that and managing it in the right way.
We have to understand what the real world will need in the future and what it will look like. Will people now put even more pressure on governments in favour of electrification as they felt it's how to live in cities without pollution?
As an aside, in the future I can easily foresee that advertising combustion engines will be prohibited in the same way as tobacco was in the early 2000s. It will happen sooner or later, and then the amount of investment falls even more, so how to sustain motorsport is a question we need to consider now.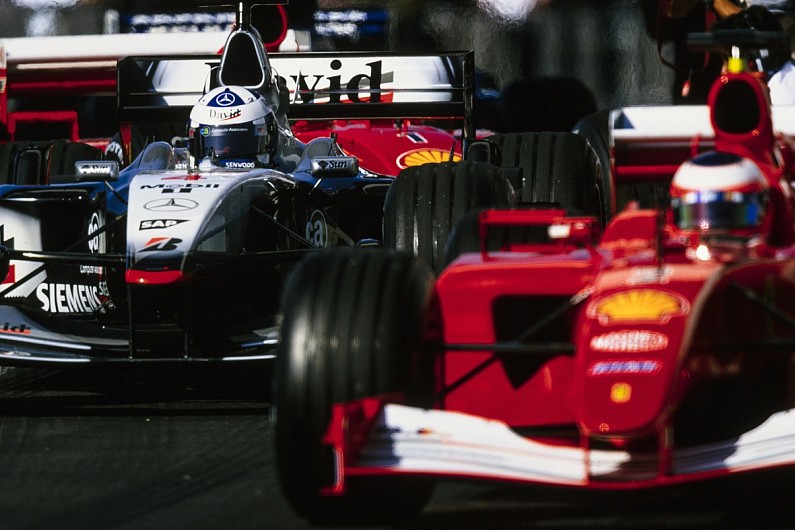 To do that, first you need a strong promoter that has a strong vision. Even if it's the wrong vision, sometimes it's better to make the wrong decision than make no decision at all. It is impossible to ask the teams what they want because nine times out of 10 - the 10 being in this period of crisis where F1's future was on the line - there is no consensus. Manufactures all have a completely different strategy and budget.
Formula E is learning this now with Gen3 and there is a potential room for big mistakes like F1 has done in the past. It's like asking football teams what rules they want to change about football, it doesn't work.
At the moment, I see a lot of motorsport being ruled by a lot of people which have a lot of attachment to the solutions of the past
Of course, the money we're talking about - billions of dollars - is a lot of money. There are a lot of shareholders and there is a lot of accountability for the people making those changes. But at the moment, I see a lot of motorsport being ruled by a lot of people which have a lot of attachment to the solutions of the past.
The motorsport industry somehow loves nostalgia, instead of looking to the future. Rather than making a product that a kid - or a future kid - wants, it often ends up making a product for the 60 or 70-year-old which watched F1 in the '70s.
You have to look to management for the right approach to bring capital into the sport and find ways of optimising the system to look at the future. I actually think the pandemic will help that, because the resulting loss of capital injection will have to make the motorsport companies and series that survive more efficient, so when the economies come back, they can come back stronger.
If, through the proactiveness of the FIA and the organisers, there is a viable way of cutting costs and making everything more efficient, then the pandemic could have a positive effect after all.