These days it's so cheap and easy to get the position of the car and what it is doing on track, in every category from karting to Formula 1, that an automated driver warning system would be very easy to implement.
It's almost like using big data - making a race car an 'Internet of Things' device to make races safer by building big sets of data and an algorithm to analyse them - to work out what is normal on any given lap of a race track and what isn't.
This kind of system would be especially useful in races that are not at a professional level like F1 or Formula E, where the tracks are designed by the FIA and the marshals are instructed more professionally.
In other categories, you have a much more complex situation because normally the marshals are volunteers and the race director is semi-professional. You rely on these people to inform the driver about what's happening. This has a cost, plus a downside in the form of delay; and as a driver, you are operating within what the marshal or race director sees at a given moment - and a person can't have full concentration for hours in a row.
My point is that we should be using this data, the connectivity within the cars, the telemetry system, to send and receive information on what the cars are doing. With GPS, you can know the speed of the car and its position. With the accelerometer, you can know how quickly it decelerates. You can even compare previous data; take that lap by a driver and correlate it with what the same driver did earlier.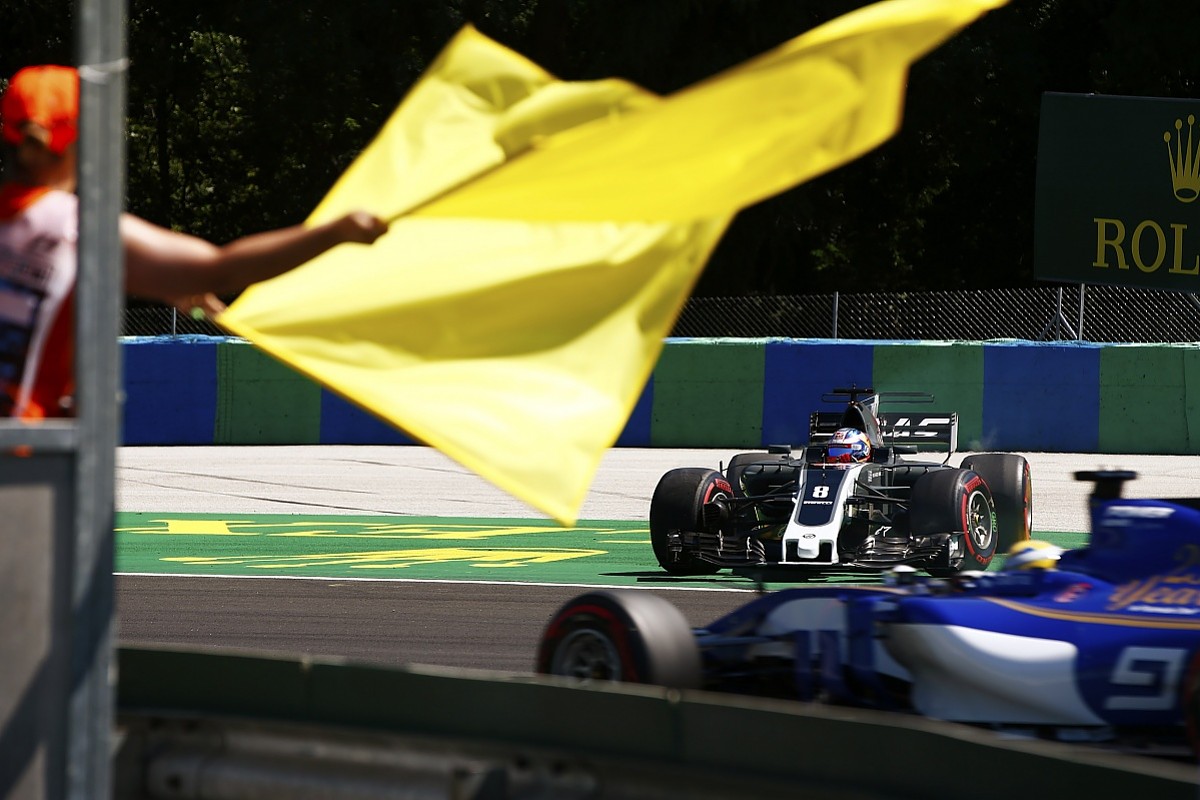 Then, if it's slower for some reason, you know something is happening - that the car has a problem - and you can inform the driver behind straight away that a car is slowing down.
If a car touches a wall and generates a spike of g-force, the algorithm can send that information to the cars behind to say, 'Look, that car has crashed'. That way, as soon as you're approaching the corner you know it's a caution - you could have a light in the cockpit or on the steering wheel that works the same as when marshals bring out the yellow flags or double-waved yellows when there's an incident.
It doesn't have to be a light, it could be a series of beeps. It's exactly the same as marshals waving flags, but instead of being subjected to human interpretation it's just analysing data
The only difference is the system can react without the interference of humans. In doing so, you don't have the time delay and it isn't expensive to operate - in club racing it could be a solution to reduce cost and improve safety. Of course, I'm not talking about a system that brakes the car automatically or stops the car completely by itself - it should still be up to the driver to decide what they have to do. It's just to inform the driver automatically about what's happening on track.
The pile-up in the GT race at Macau last year was unavoidable because it happened too quickly, and there wasn't time for anyone close to the initial contact to react. You can't even see the marshals' flags on that corner - it's a super-narrow part of the circuit where you are focused on the car in front, so it takes too long to realise if there is a problem on the road ahead. But for the guys behind, an automatic system would have given more time and might have helped two or three not crash at the back. That's an example of a crash that couldn't be avoided but could have been made less serious.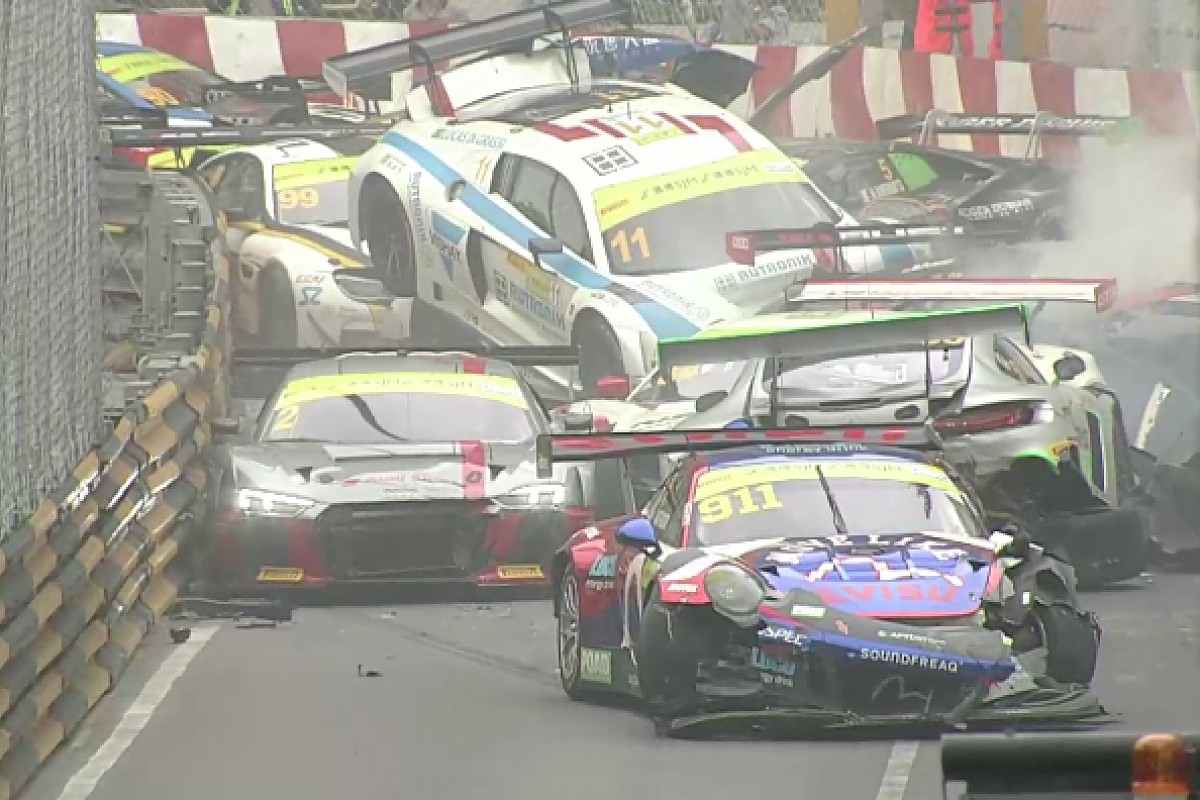 Another crash that has become, sadly, iconic is what happened with Billy Monger, when a car stopped on the racing line in front of him in a position where he was unsighted. He couldn't avoid it and crashed into him. That's the sort of situation where a slow car on track would have immediately triggered a white light in the cockpit of the cars behind. That doesn't mean he would have avoided the car, but at least he would have been informed that there was a car ahead that was travelling at a reduced speed. And it might do that with another driver in the future.
It doesn't guarantee anything, but it's an extra tool to get back precious seconds that could make a huge difference. It doesn't have to be a light, it could be a series of beeps - something that offers a different sound into the driver's ear, any sensory input.
It is exactly the same as the existing system with marshals waving flags, but instead of being subjected to human interpretation - 'that car has spun, that car has crashed, I'm going to put a flag out' - it's just analysing data from the car and as soon as there is something irregular, the system sends a notification to the driver. Maybe in the future it could be completely automated.
In the meantime we should still have a race director, and of course we should still have marshals. But we can complement that with technology.