Jacques Villeneuve says Ferrari promoted Charles Leclerc one year too early because it is not ready to manage the competition between the Formula 1 driver and his team-mate Sebastian Vettel.
Leclerc came close to victory in the Bahrain Grand Prix and has been subjected to team orders in favour of Vettel three times this season.
Ferrari's season has been made more challenging by the fact its pre-season promise, in which it looked the pick of the field, was then followed by four consecutive Mercedes one-twos.
Villeneuve stressed that Leclerc was ready to graduate to Ferrari but that his form has unbalanced Ferrari.
"Leclerc is quick, he personally is ready," Villeneuve told Autosport. "It's Ferrari that's not ready for this kind of situation.
"If you take Leclerc's perspective, it's great to be there this year, for him it's amazing, and he's shown that he's super quick."
Villeneuve added that Ferrari could have delayed Leclerc's arrival in the team in favour of an approach similar to Mercedes.
"They [Ferrari] already had Leclerc, so they could have given him a contract for 2020 and '21, and kept Kimi for just one year because this was the year to fight," he said.
"Then everybody's happy because you give them time in advance, it doesn't unbalance anything.
"But the way Ferrari operates, the way Seb is, he needs this kind of love around him, and it was just not the right move.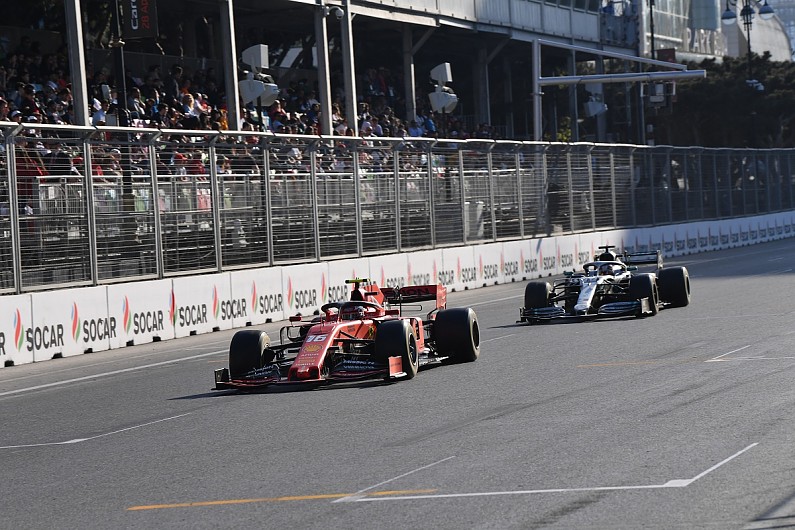 "Look what they did at Mercedes, and look how strong it is this year. If they had put [Esteban] Ocon there, Lewis would have reacted the same way - he would have wanted to eat him alive straight away, and destroy him.
"But there's respect with Bottas, and even if they both have two victories, Lewis doesn't seem to be upset about it.
"That wasn't the case with Nico for example, and that really allows the team to perform at a level that it almost hasn't performed at before."
Vettel's recent mistakes have been criticised and the four-time F1 world champion explained he is not fully comfortable with the 2019 Ferrari.
Villeneuve says criticism of Vettel is having an impact on Ferrari.
"If you listen to any fan or go on the forums, even the qualifying accident, Leclerc doesn't get criticised," he said.
"If it had been Vettel, he would have been destroyed by the media and everyone, for the same mistake.
"Ultimately I think that's having a negative effect for the team.
"Seb's spin in Bahrain came because of that, then the team orders in China, it all comes from there. And Leclerc's accident in qualifying also, wanting to prove that he's the number one of the team.
"Ultimately that's damaging the whole team.
"I hope it rebalances out, because they should have been the one that's being chased by Mercedes, and instead they've got three podiums, and that's it."