Leading Formula 1 personnel have warned that rule changes designed to improve overtaking next season may be limited in their impact.
Simplified front and rear wing regulations will be introduced for 2019 with the aim of improving on-track action by reducing front wing sensitivity in turbulent air and minimising the difficulty of following another car closely.
The FIA believes the changes have reduced the effect of running in dirty air by one third, and F1 sporting boss Ross Brawn says simulations suggest a "tangible" impact on overtaking.
While the target of the changes, which include paring back increasingly-complex brake ducts and bargeboards, is to improve racing, they will also leave teams with aerodynamic performance to recoup over the winter.
That will spark a development race as teams bid to recover aerodynamic performance, and Williams performance chief Rob Smedley is wary this will negate any gains in the long-term.
"[FIA's single-seater head] Nikolas Tombazis summed it up quite well, he said you'll never get a Formula 1 car - which is essentially an aerodynamic formula - following like a touring car," said Smedley.
"It just won't happen, physics won't allow that to happen.
"So, you have to accept that cars are difficult to follow - especially with this generation of cars and the amount of downforce that they generate.
"It will be a little bit better, it will go in the right direction, but we'll all iterate to solutions to get us back to where we are in about six months."
Senior Ferrari engineer Jock Clear said people would have to be patient to discover the full effect of the rule change.
He reiterated the belief that F1 is "attacking the right areas".
"Of course 10 teams will come up with 10 solutions, some of which we won't even have thought about and then that may well move the goalposts slightly," said Clear.
"Close racing doesn't necessarily mean everybody can overtake easily, but it does mean that cars can follow and pressure each other."
Renault's chassis technical director Nick Chester said the FIA is trying to target "the right thing" but predicts any gain next year will be minimal.
He reckons the bigger rules overhaul in 2021 will produce better results.
"In one year you couldn't do all of the changes that are planned for 2021," said Chester.
"I think it'll make a small difference. It'll go in the right direction, so the following will be a little bit improved.
"But we're probably going to have to wait until 2021 to see what the full package can deliver."
Changes to spark early '19 development race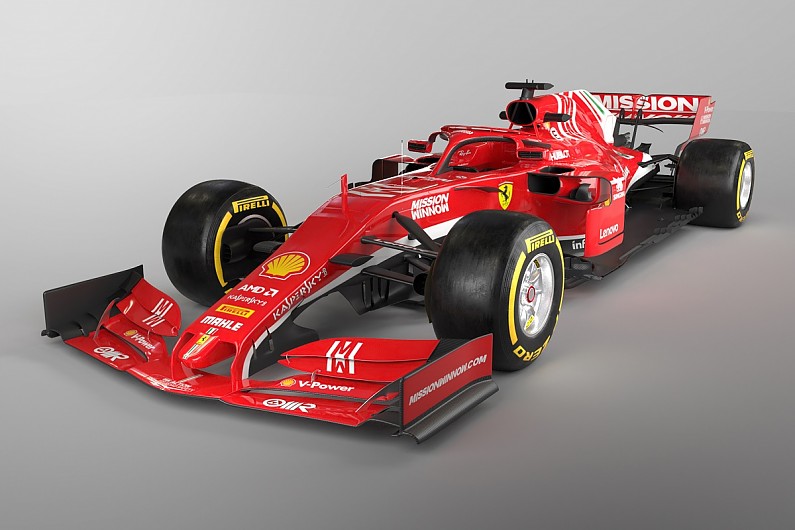 After the convergence of designs during F1's era of ultra-complex front wings and bargeboards, teams are now presented with an opportunity to go in different directions.
That means the next few months and early phase of 2019 will be a vital development race as teams' respective solutions emerge.
Chester said. "We've taken a bit of a hit back with the new rules. It's going to be a question of how fast we can develop."
A report prior to the Brazilian Grand Prix suggested one team had already clawed back the aero performance lost because of the new rules.
Clear believes teams could be in trouble if a rival steals a march.
"I think we've probably all taken a step back and then gradually we will recover," he said.
"We will do our best, we will develop our best, but if somebody else has done a better job it won't be enough. We simply don't know."
Though the start of the season could result in cars that look quite different, a unification of concepts is expected sooner or later.
Smedley said: "It will be very, very interesting, at the start of the season, to see the different concepts that come out.
"Then you'll probably find that there'll be a really quick convergence, as usual, as we take the best concepts and blend that into the normal lookalike Formula 1 car."